1967 250 SE Sunroof Coupe
Huge Pictures Below
This 1967 250 SE left the factory and was sold new in Nuremburg Germany.  Sometime in the late 70's it made its way to southern California where I bought it three years ago.  It wasn't finished, a thorough restoration had been started but stopped due to illness.  The engine and transmission have been rebuilt by no less than Mercedes in Germany.  The suspension had been restored already as well as the driveline.  I bought it as a project and am now finished.  Whew!  Bare metal repaint in the original color.  Restored original wood to the cost of almost m$5,000!  New correct carpet, seats, foam, and the original wheel.  The door and side panels are original too and in good shape.  This was never a car thrown out to the elements.  No rust. 
The car is restored as it came from the factory, proof is below in the pictures of the data card and factory build sheet via Mercedes Benz Classic Center.  I added a period correct Mercedes radio.  Power sunroof (restored), power antenna (restored), radio delete car originally, leather, and ONE headrest were the options!  Yes just one for the passenger seat and it is included and restored.  I placed the correct European headlights back in the car, they had been changed to American lamps when the car was originally brought over as that was the law in America then.  
More pictures and videos are available, just ask.  I've been on eBay since 2002 and have 100% positive feedback.  My user name has never been changed so the feedback goes back to the beginning.  I have sold many cars out of my personal collection to purchasers all across the world.  Please have come and test or have inspected this classic Benz.  
Jim Hailey (214) 415 7373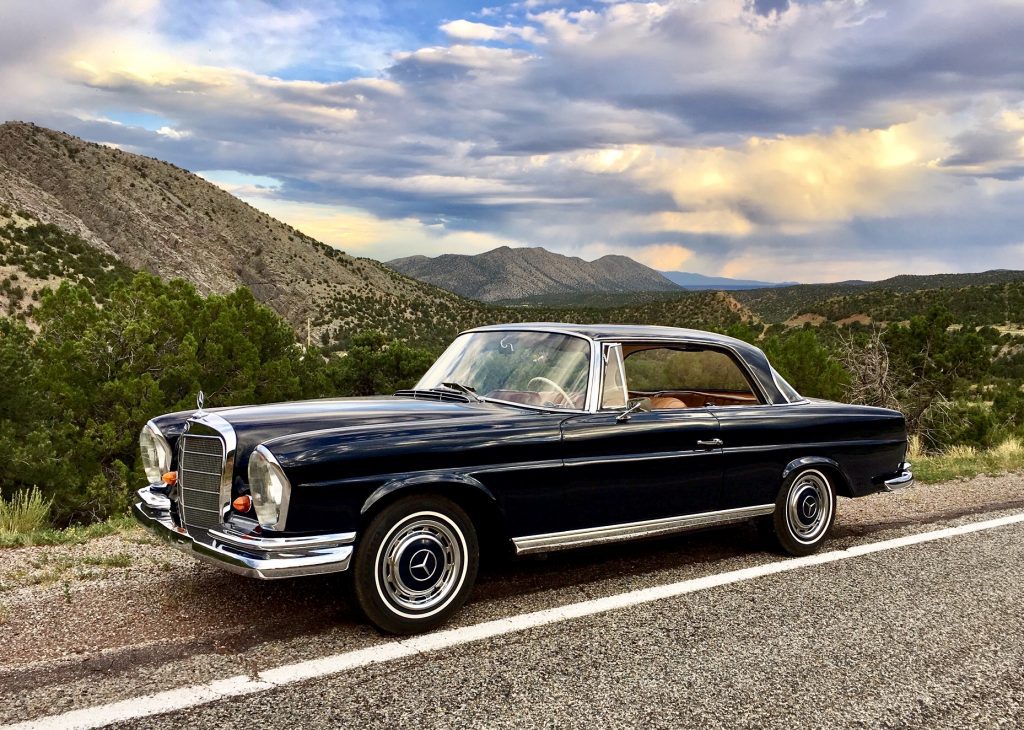 ---