Huge Pictures Below
An ultra nice, collector quality, 1 owner Brougham (original paint on all metal parts) with the desirable 5.7 Liter V8 and the d'elegance leather interior option. Dallas Texas car since new, purchased at Rodger Meier Cadillac.  Ice cold ac and all options work right down to the cruise and factory power antenna.  Just drove it 800 miles on the interstate without an issue.  Literally perfect interior and trunk with no flaws, stains, or smells.  One of the best with low miles but still usable for the nice weather weekend tour.  New headliner, rear fillers, alternator, fuel pump, stereo, battery, radiator, hoses, heater core, water pump, and tires.  Aftermarket Bluetooth radio with mapping installed but nothing cut or harmed, can be put back to original very easily.  Original radio is included.  Nothing left to do but garage and keep dry.
Please note I have been on eBay since 2002 and have 100% positive feedback.  Many of those feedbacks were from classic car sales out of my collection over the decades.  I have shipped cars all over the world to many satisfied customers.  More pictures at my website Jim Hailey Classic Cars.  Please come and inspect this collector quality Brougham yourself or have someone do it for you.  It is located at my residence in Santa Fe New Mexico.
(214) 415 7373 m.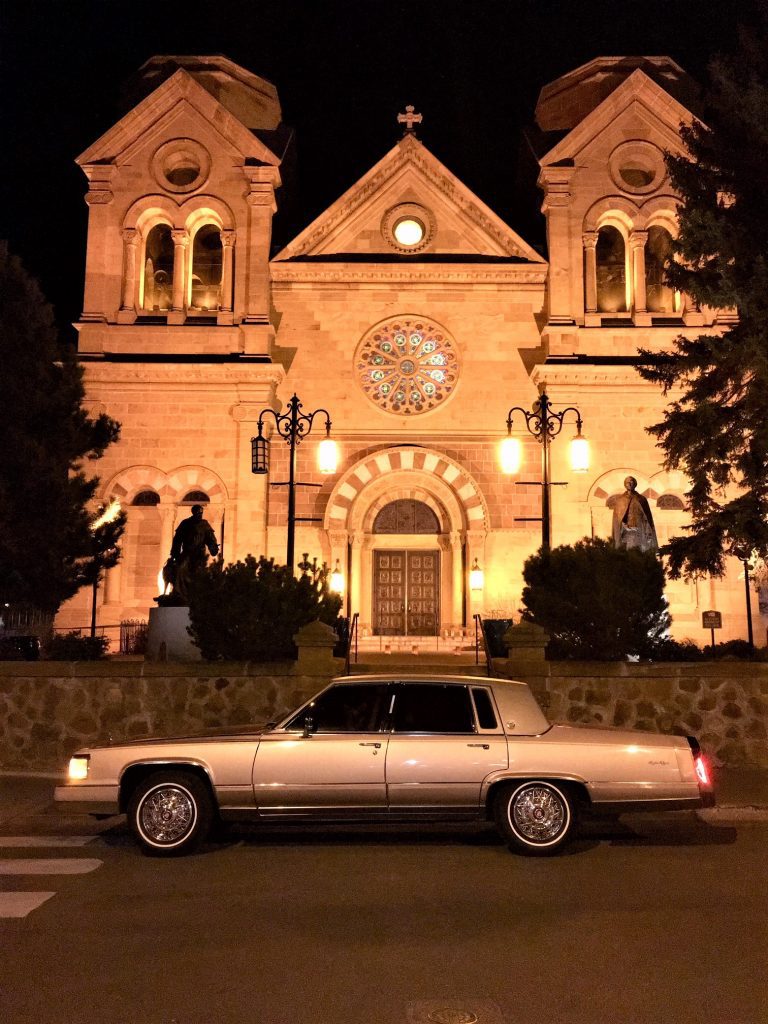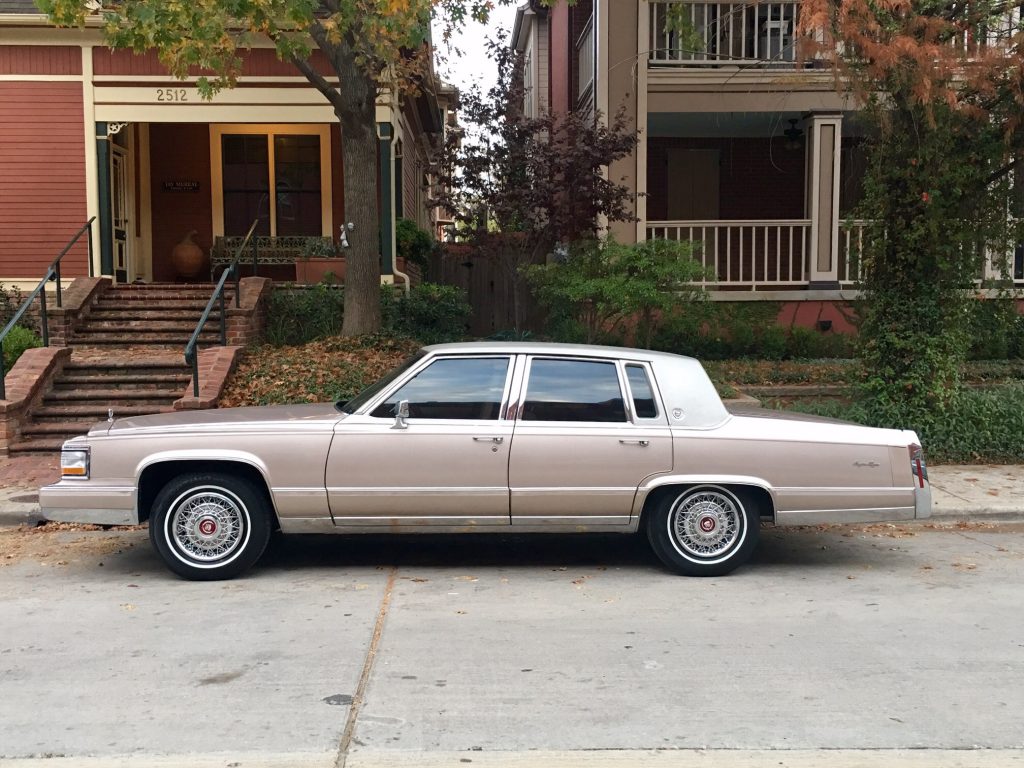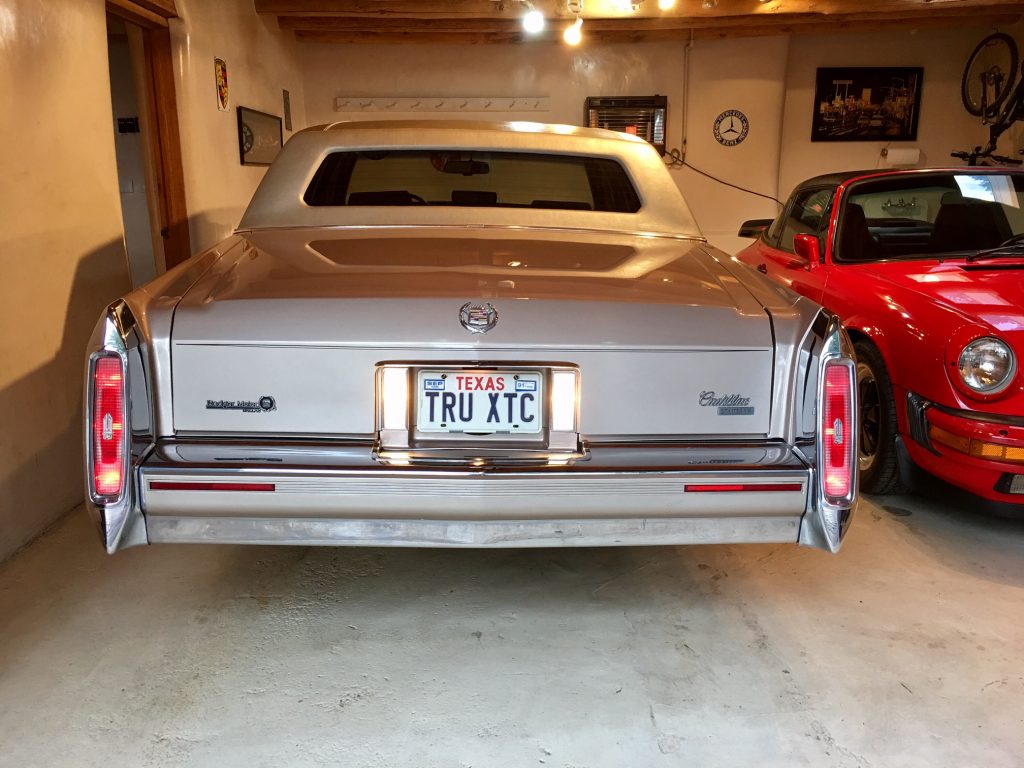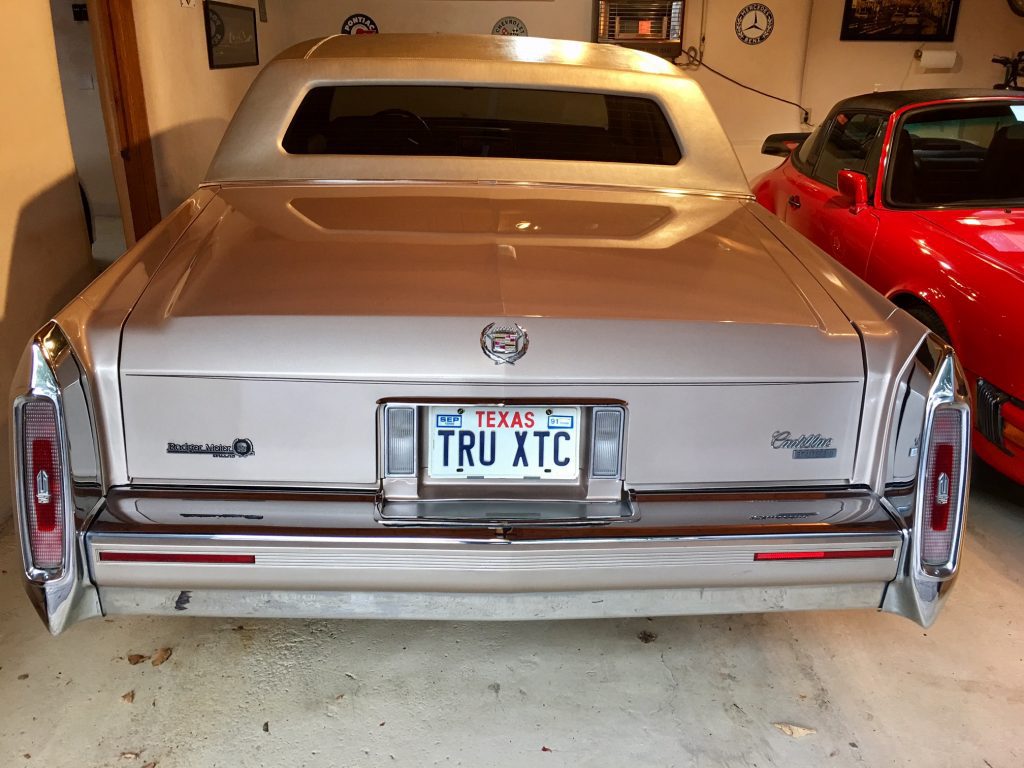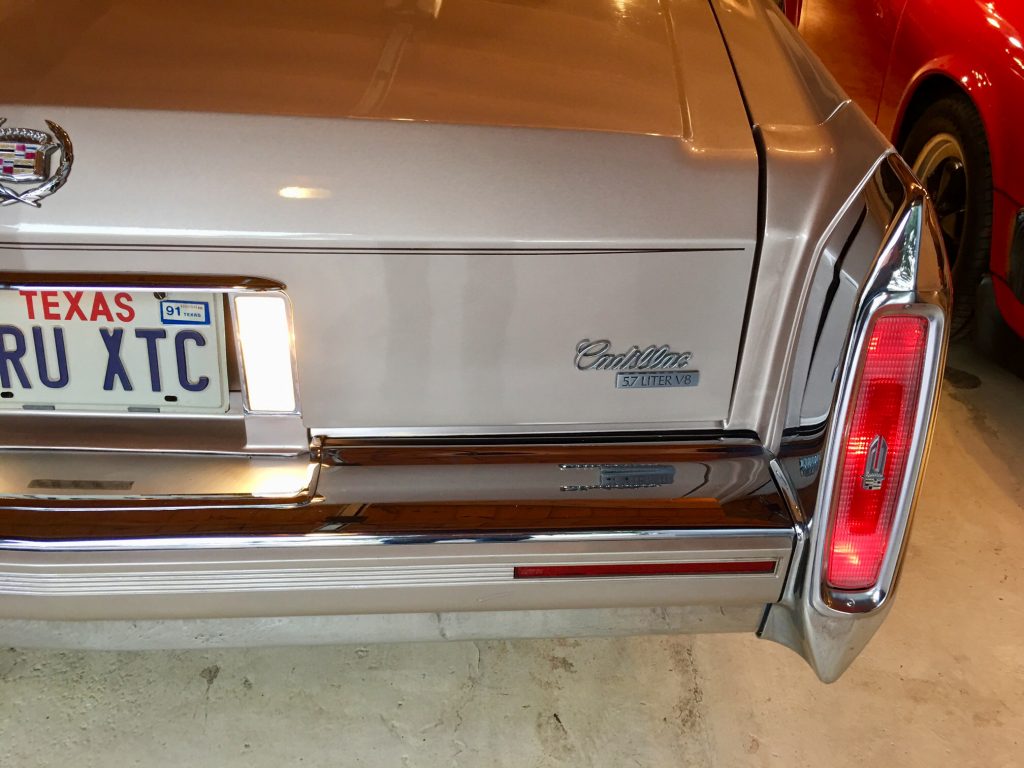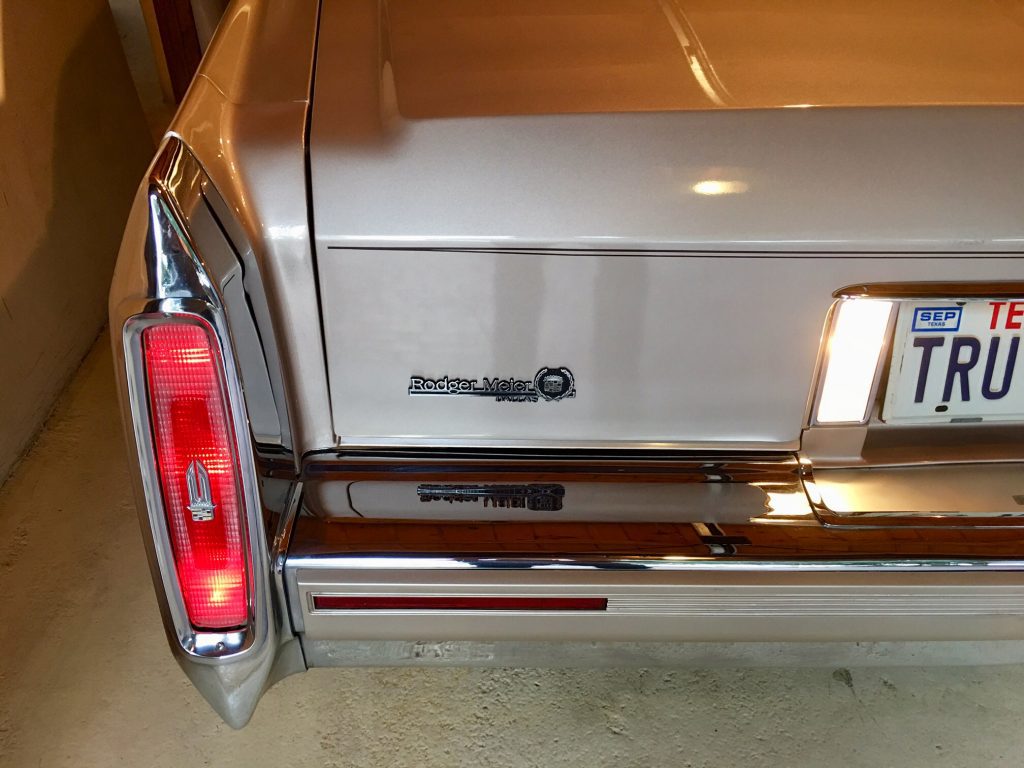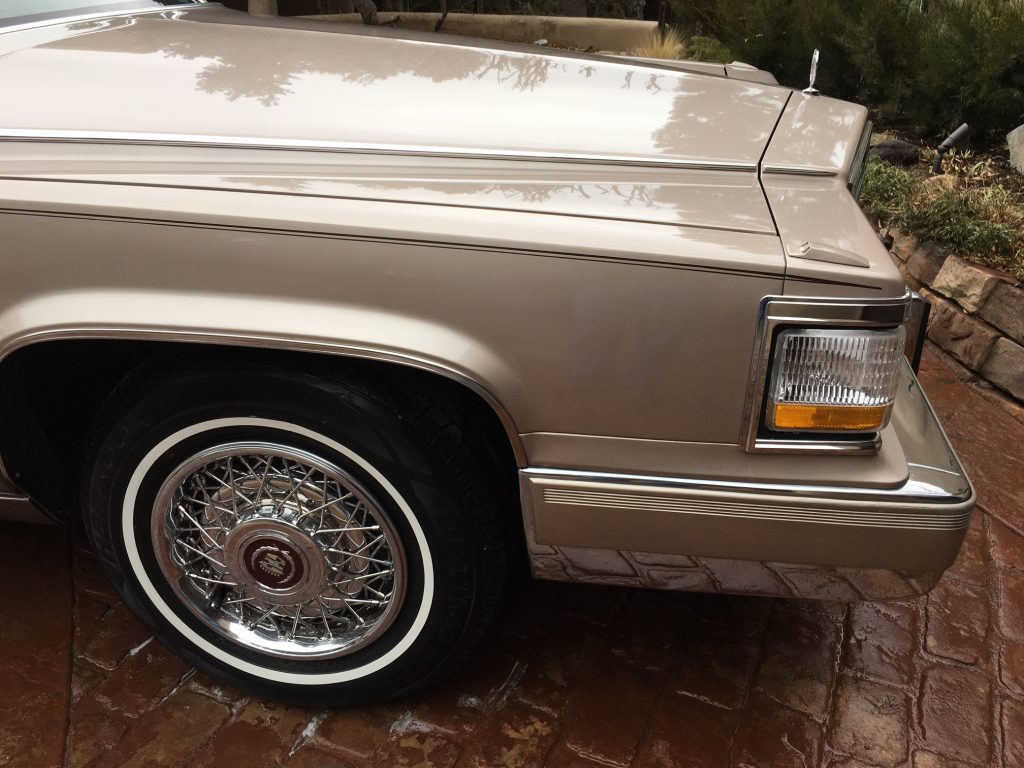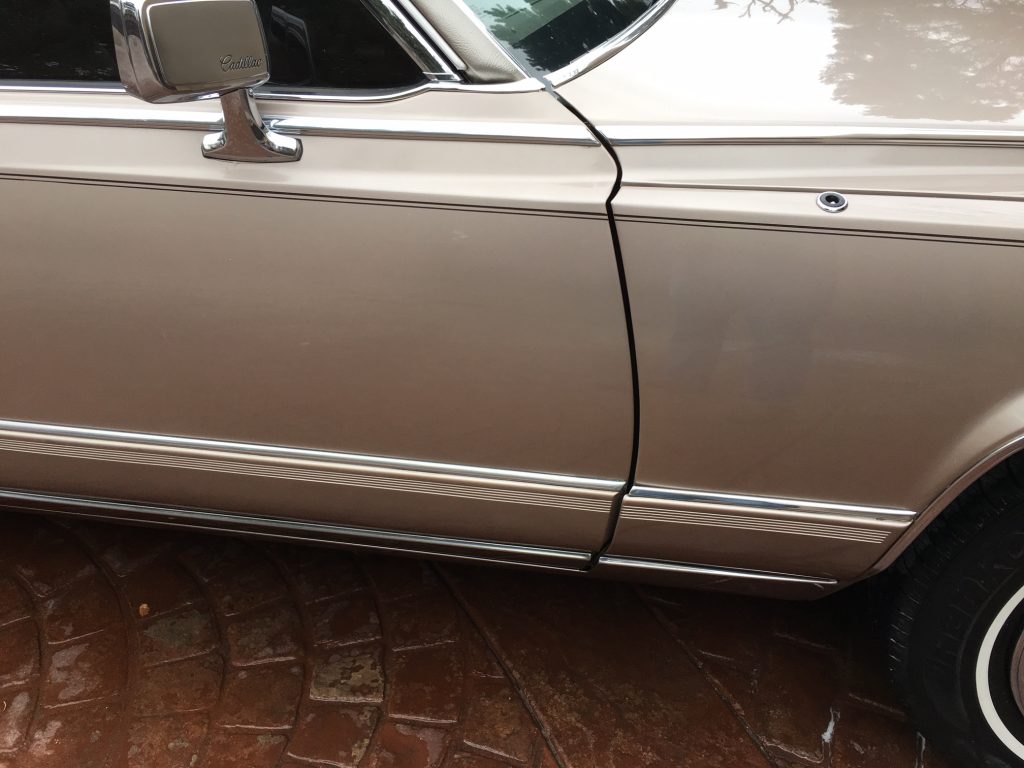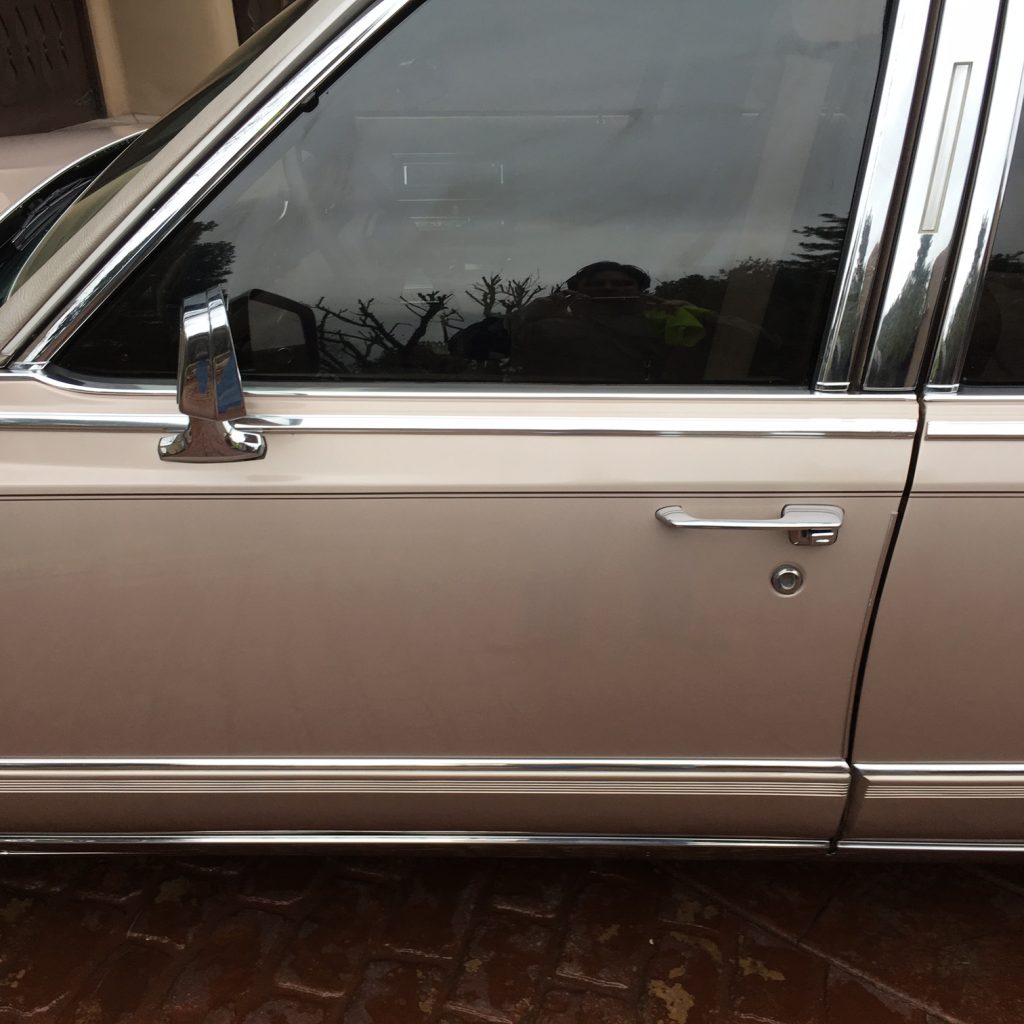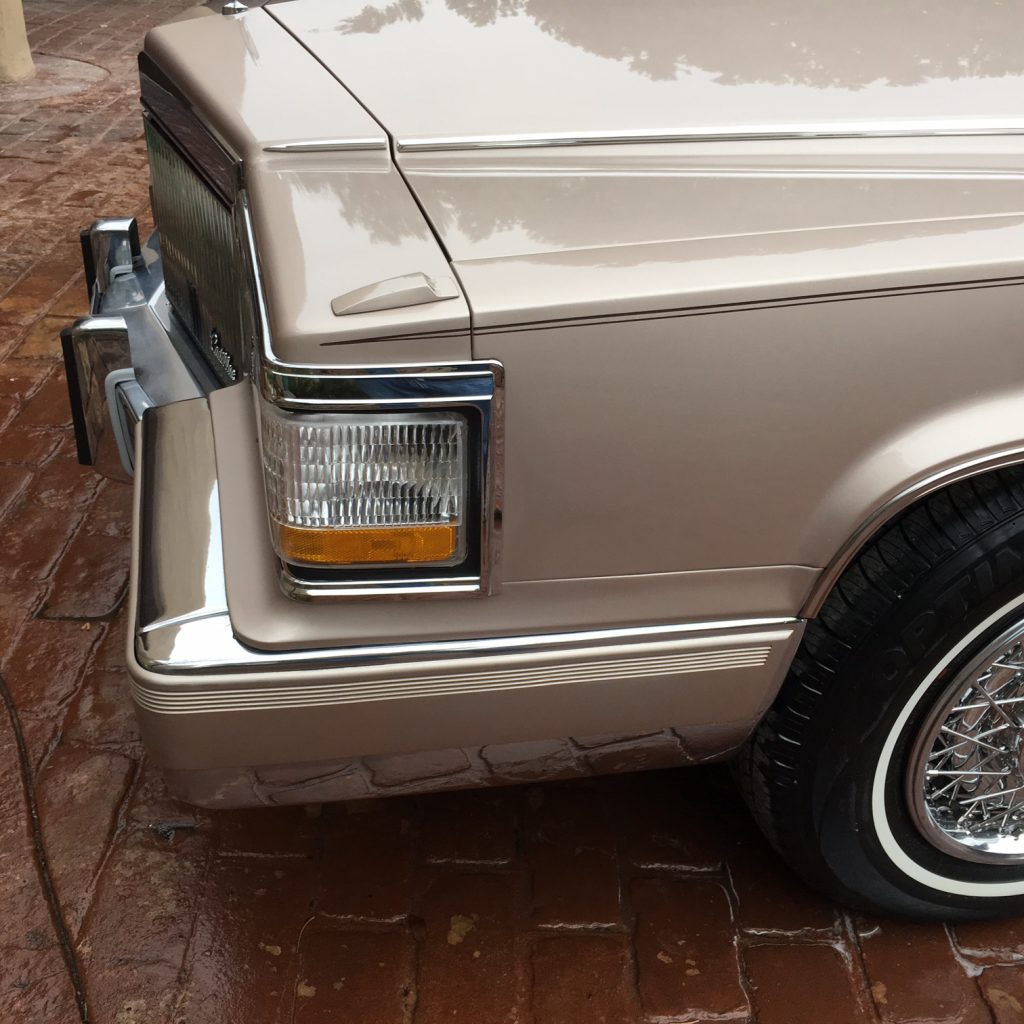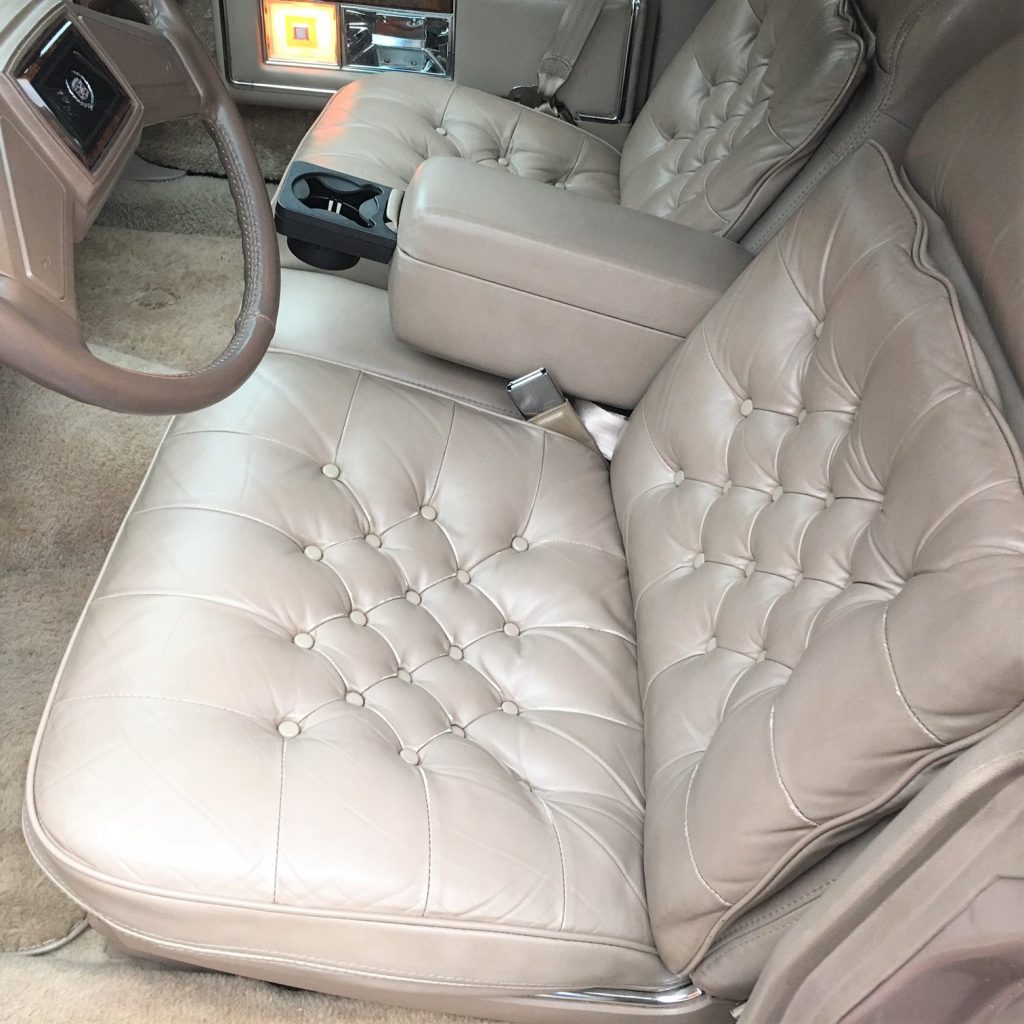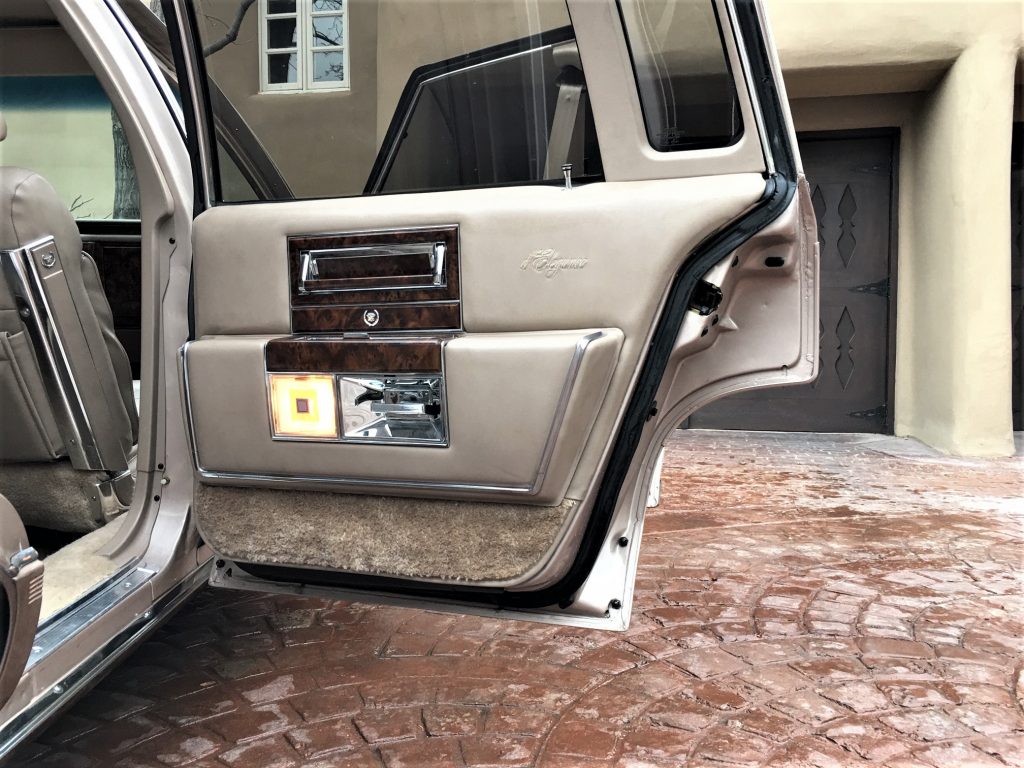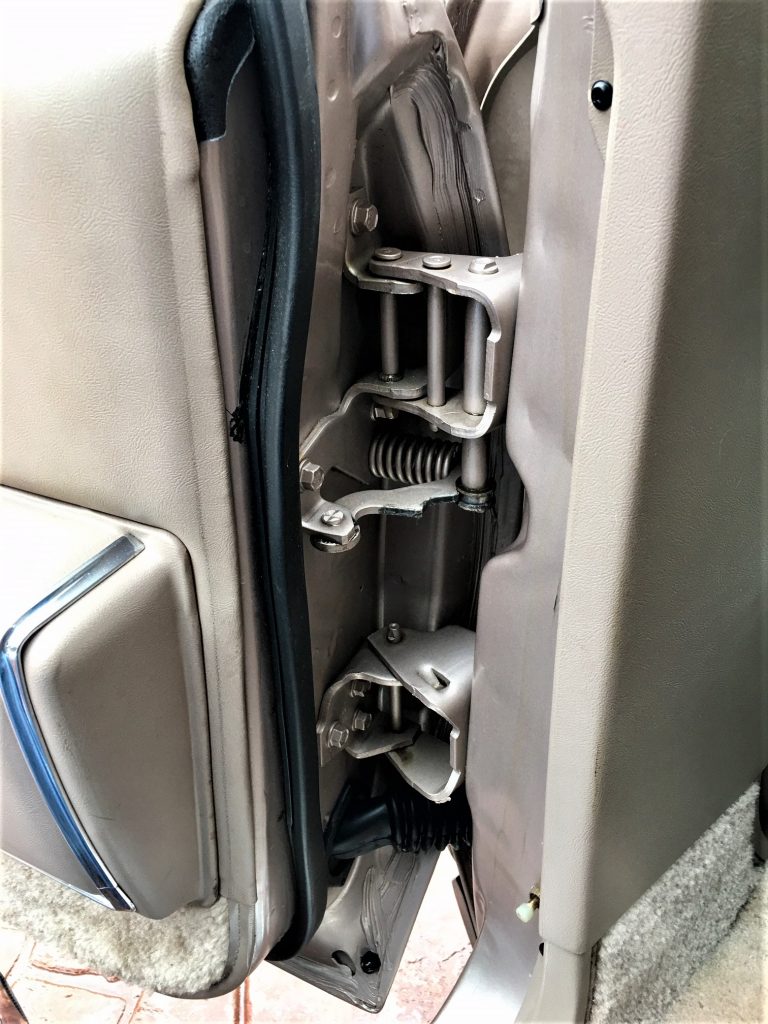 Old tires in these first few pics, they were almost ten years old so I bought new ones which have new and whiter white walls.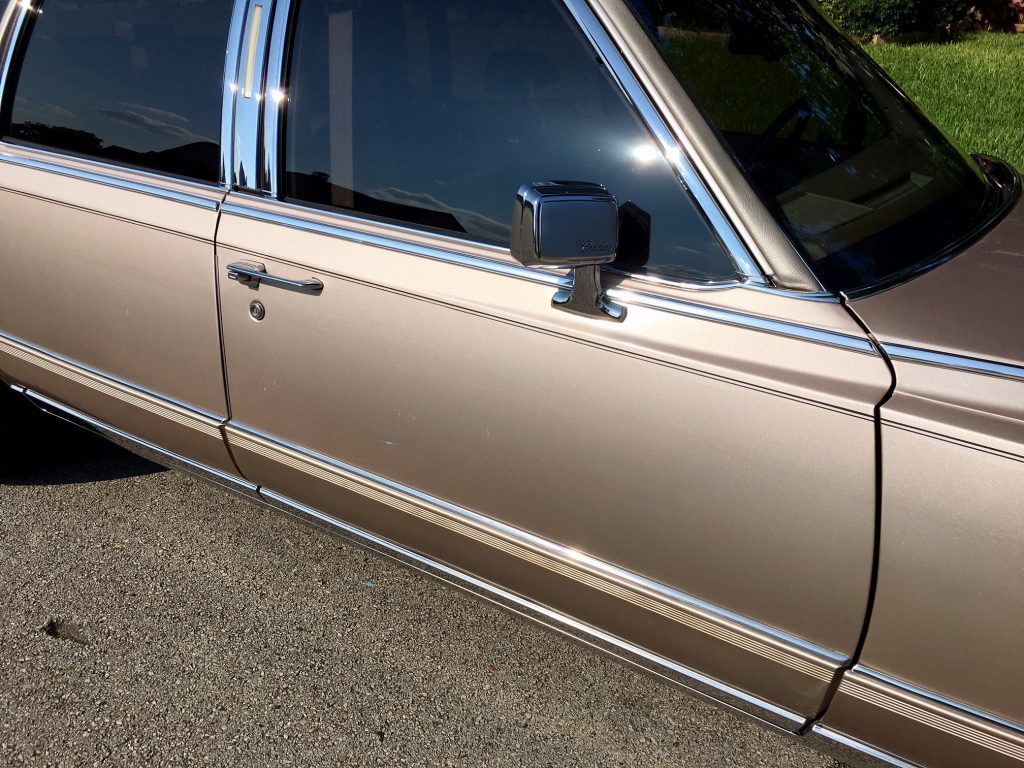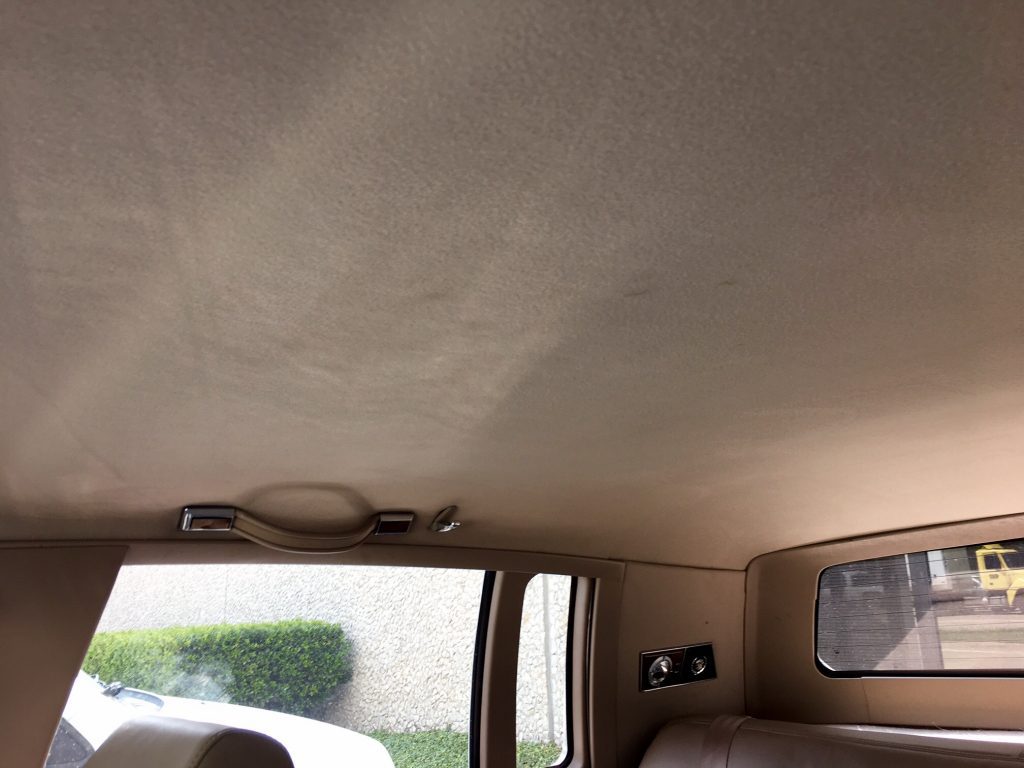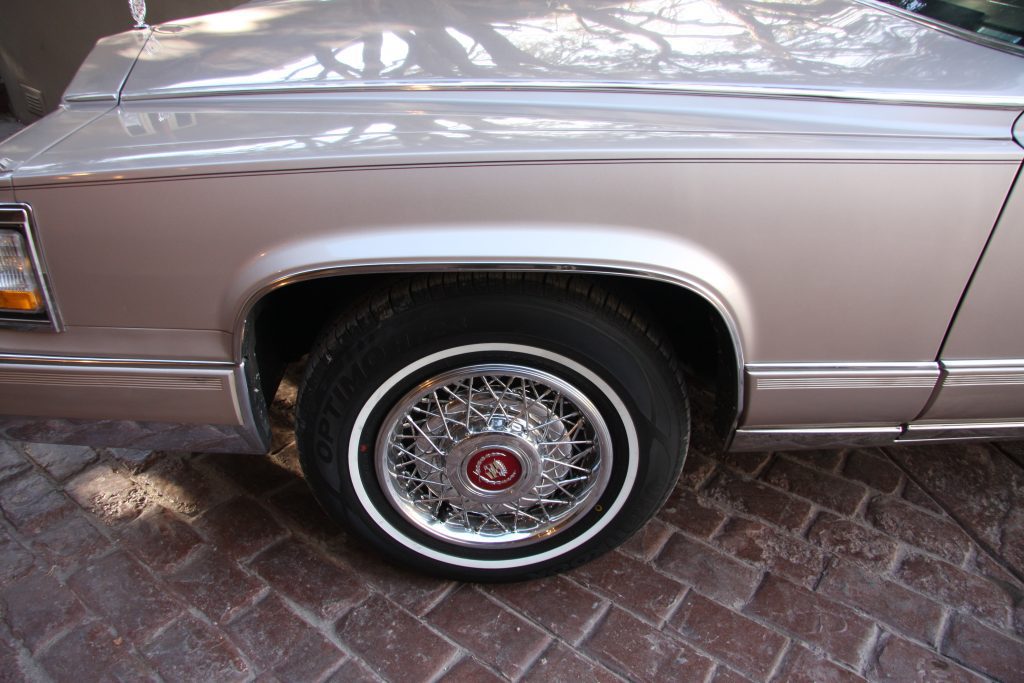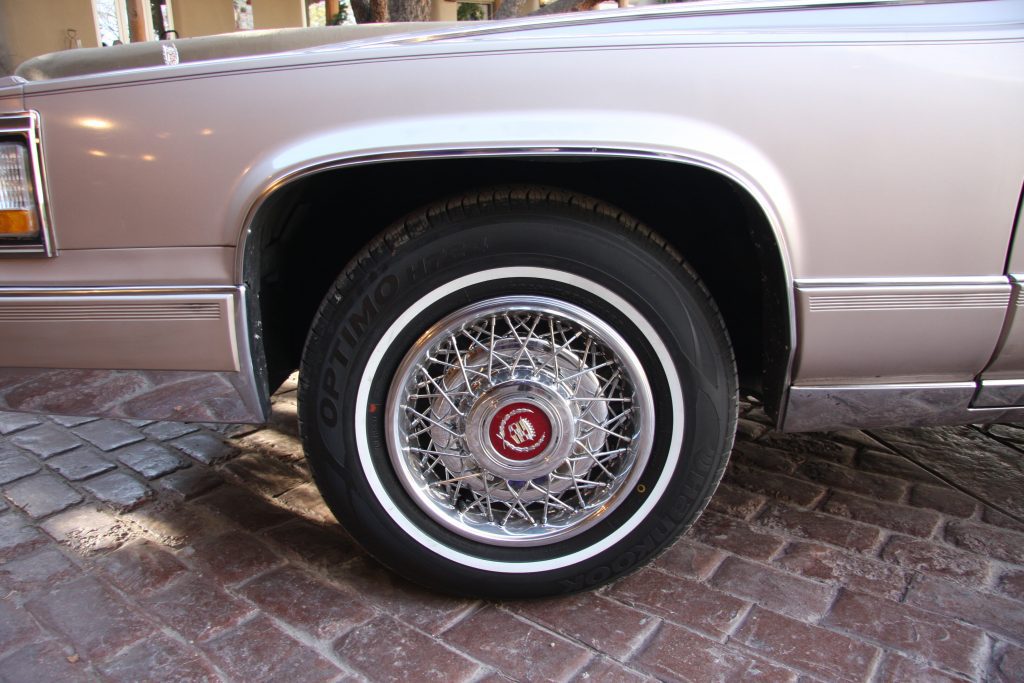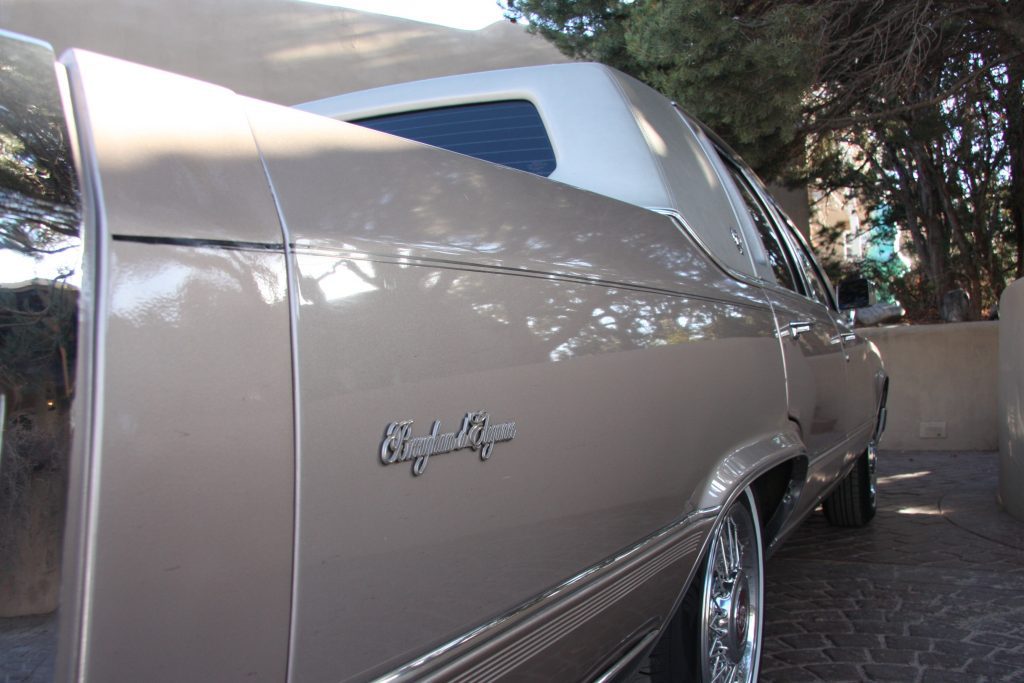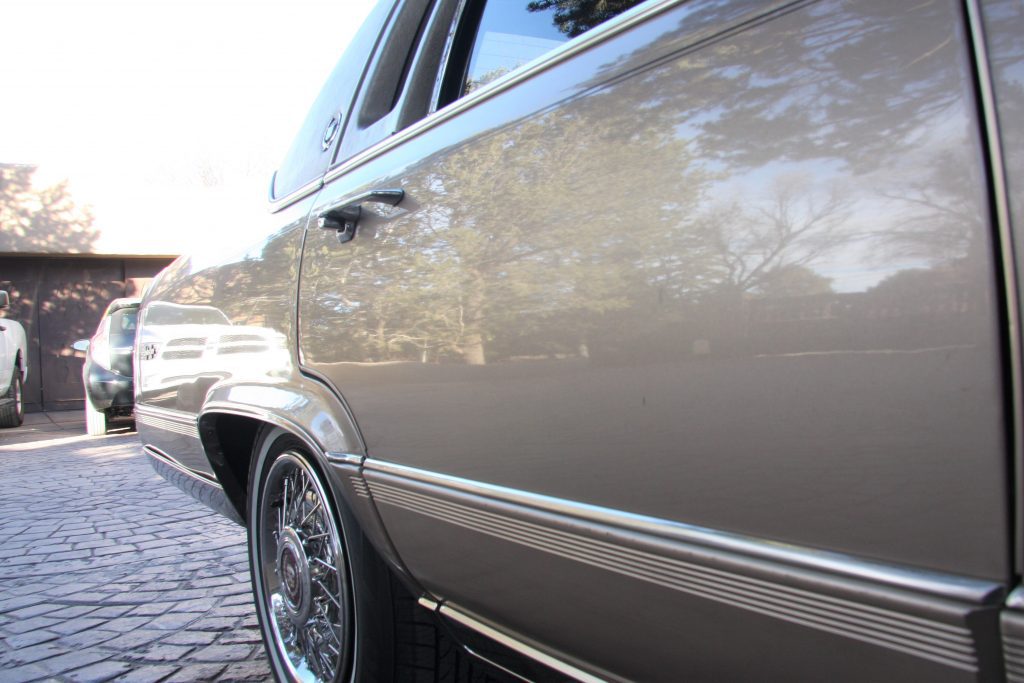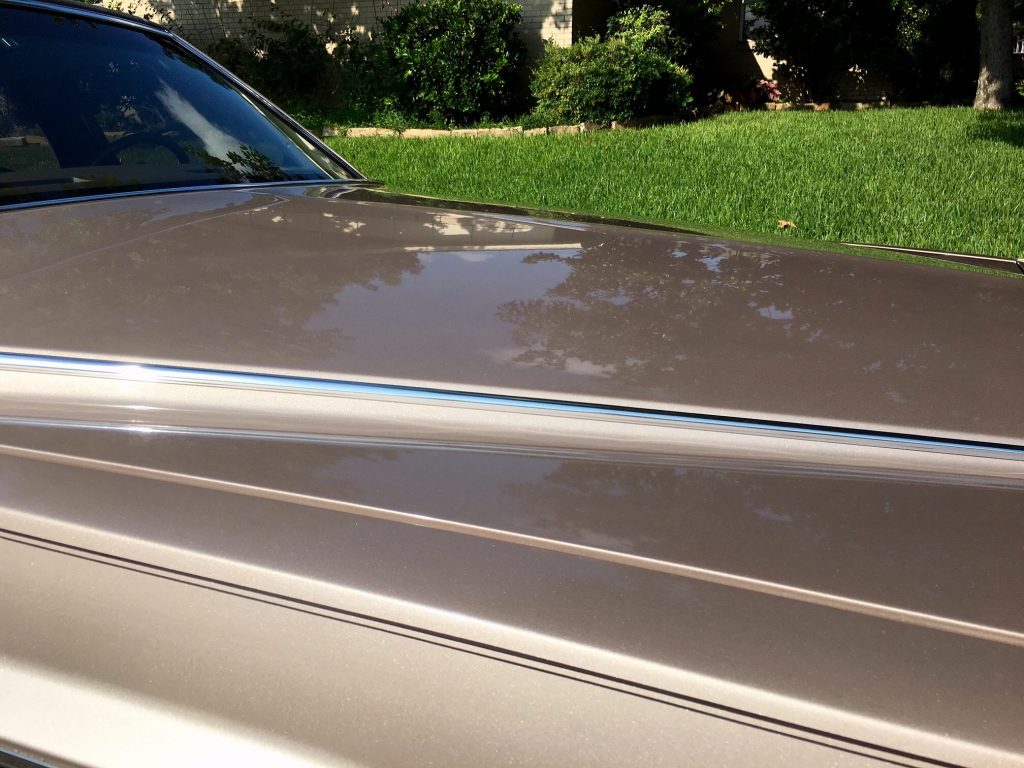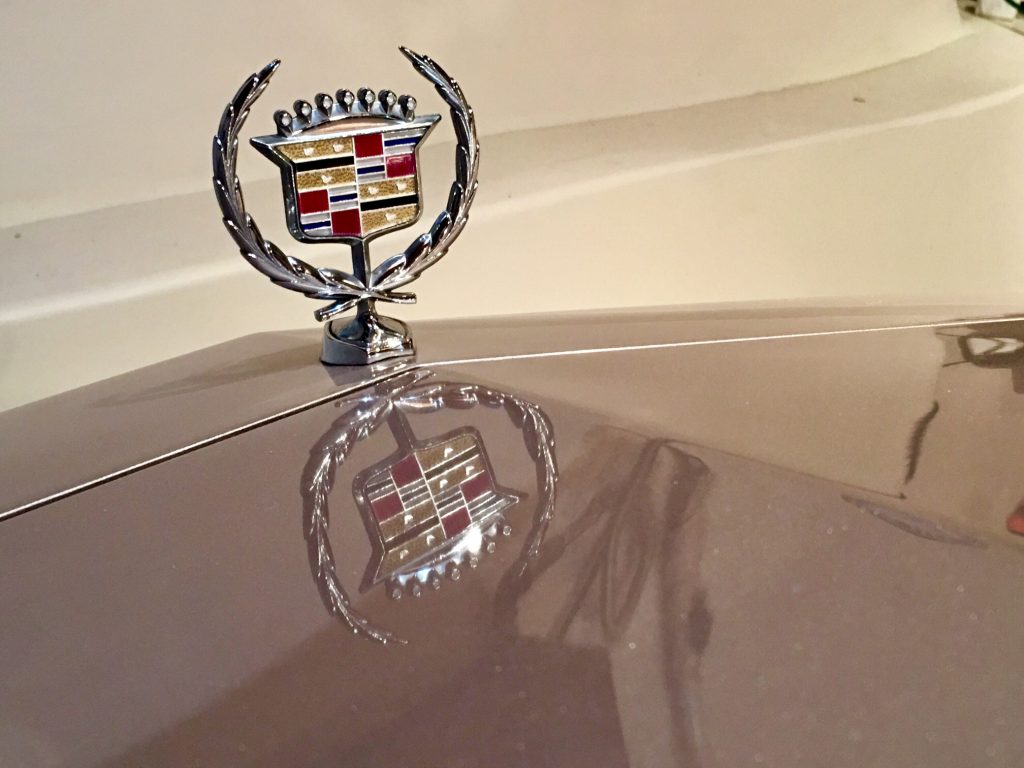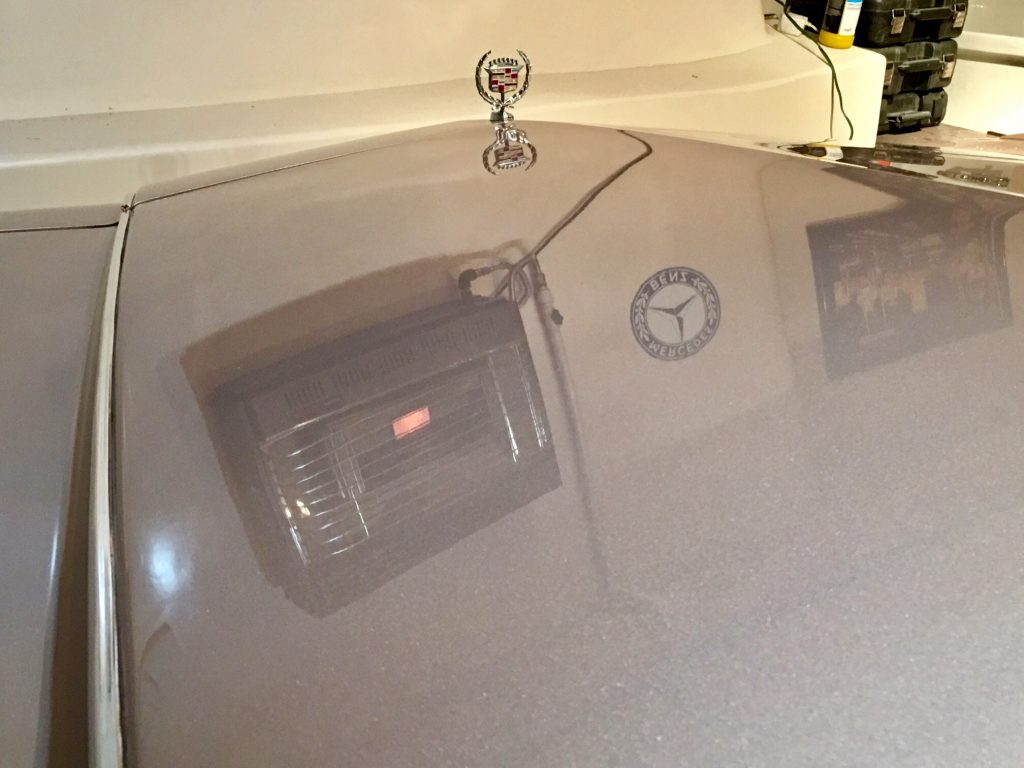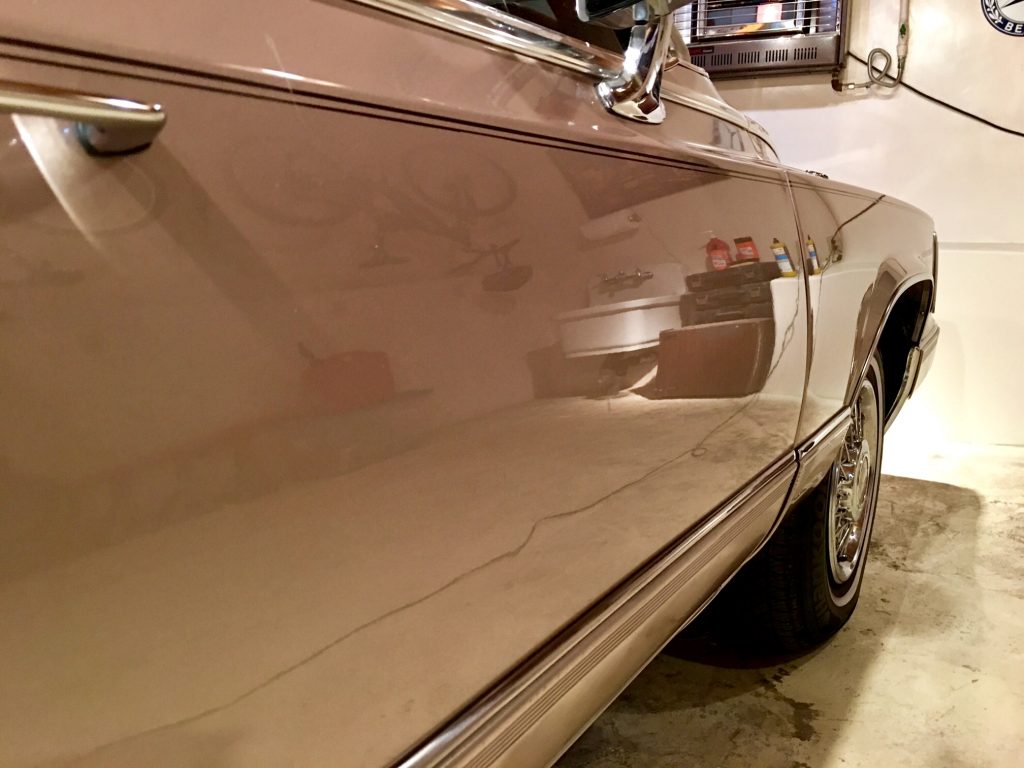 Note the trunk lock emblem, original and always an easy tell-tale to the car's sun damage or lack thereof.  Bright and shiny with deep colors, just like the sail panel and hood ornament ones.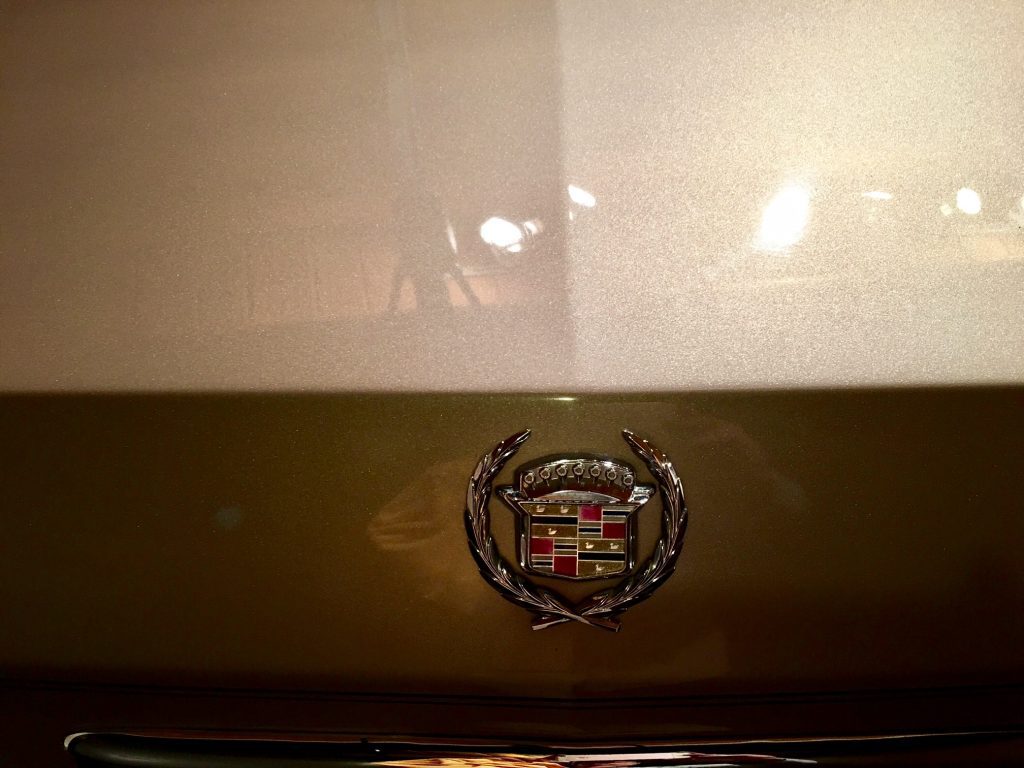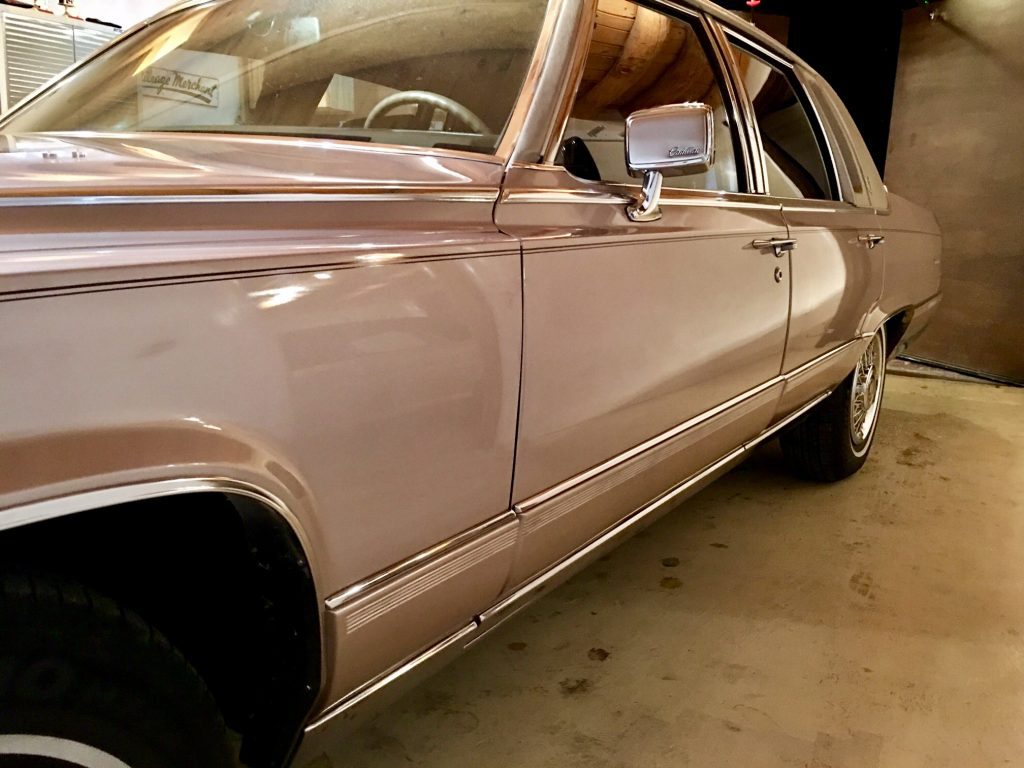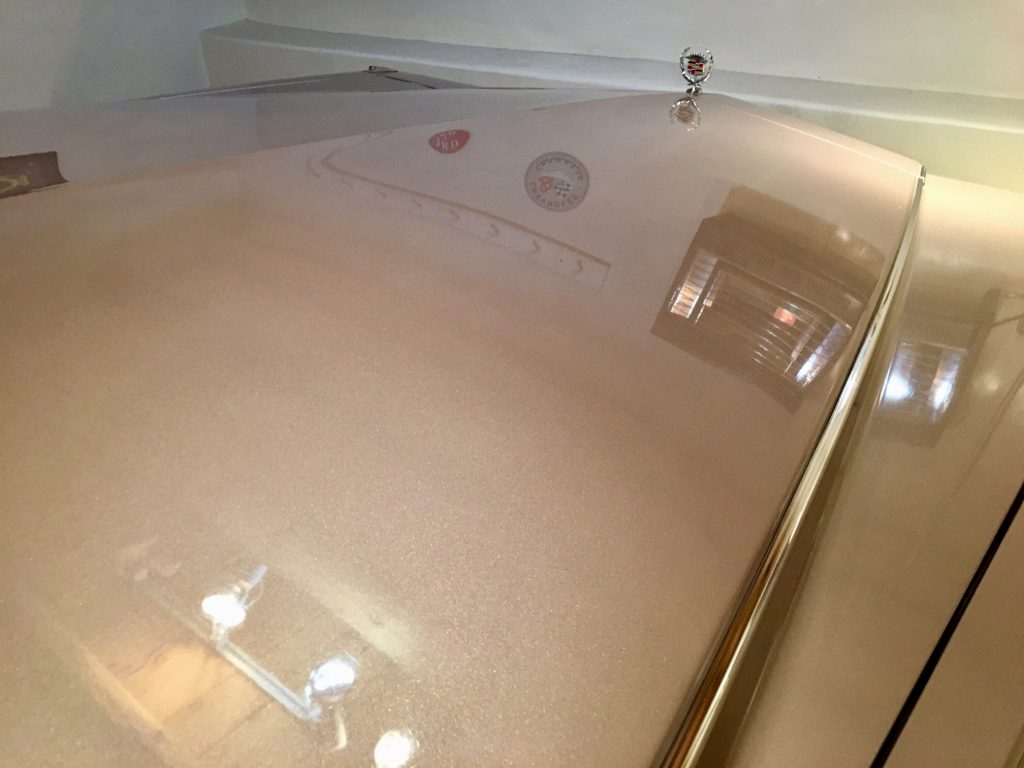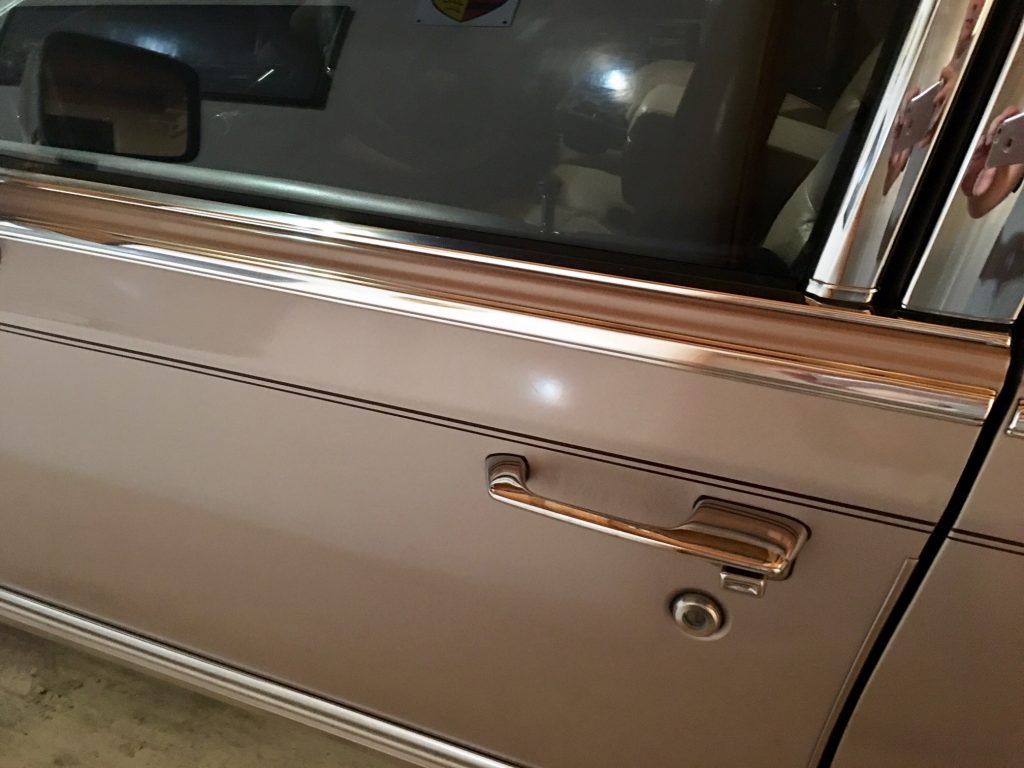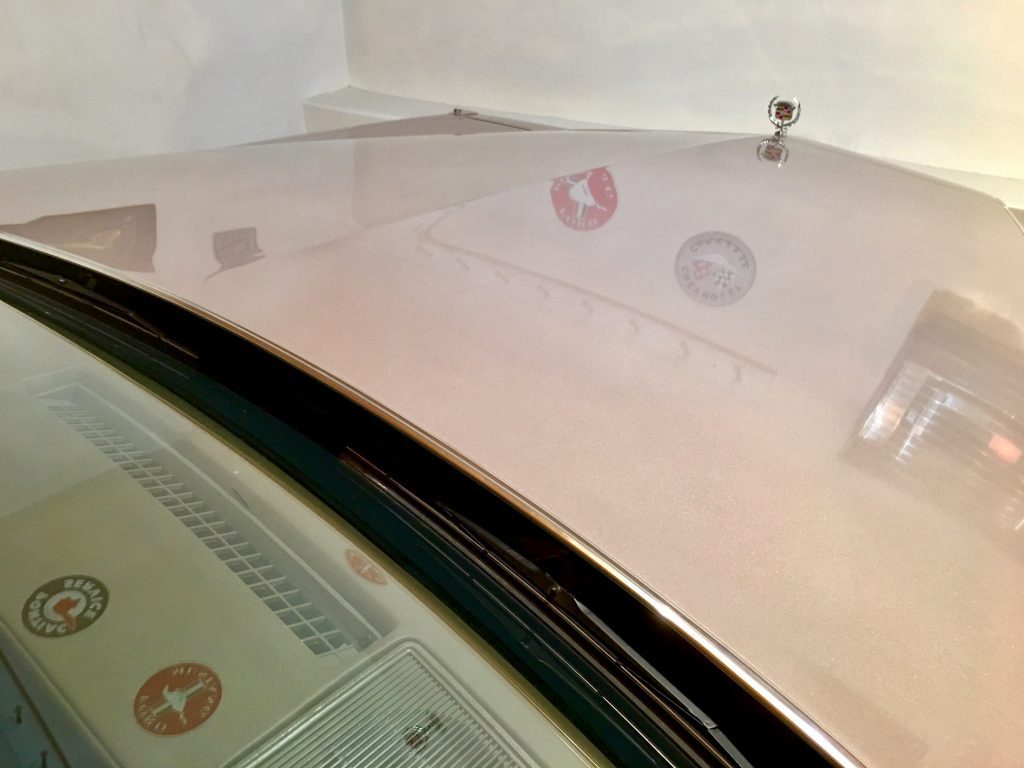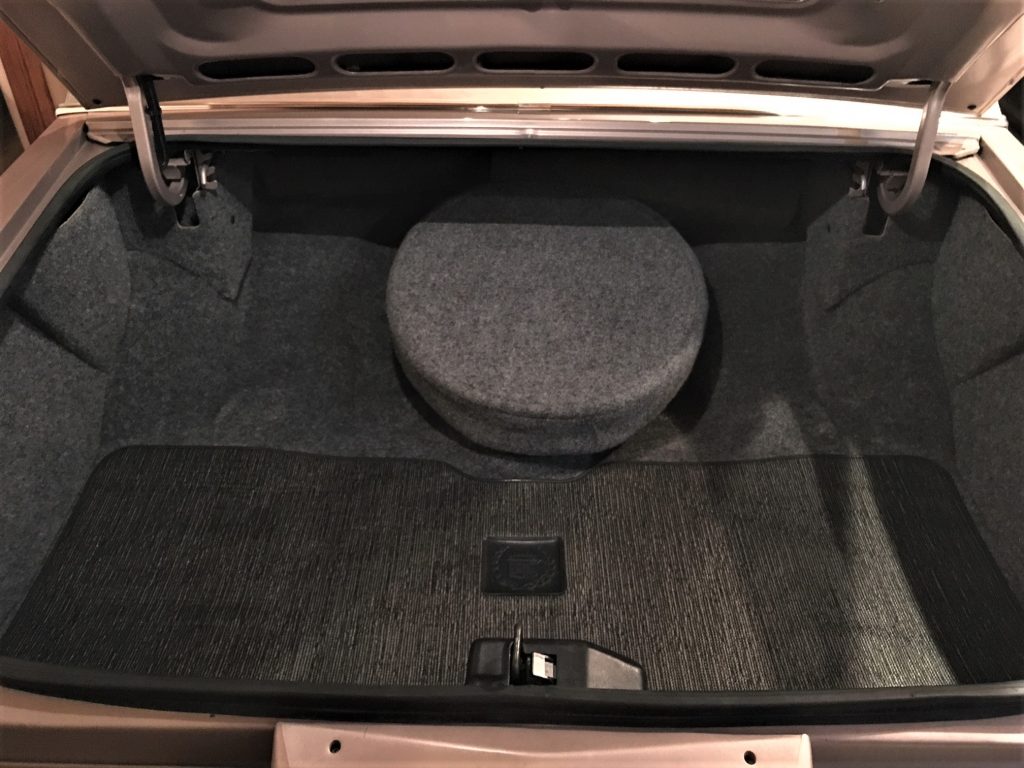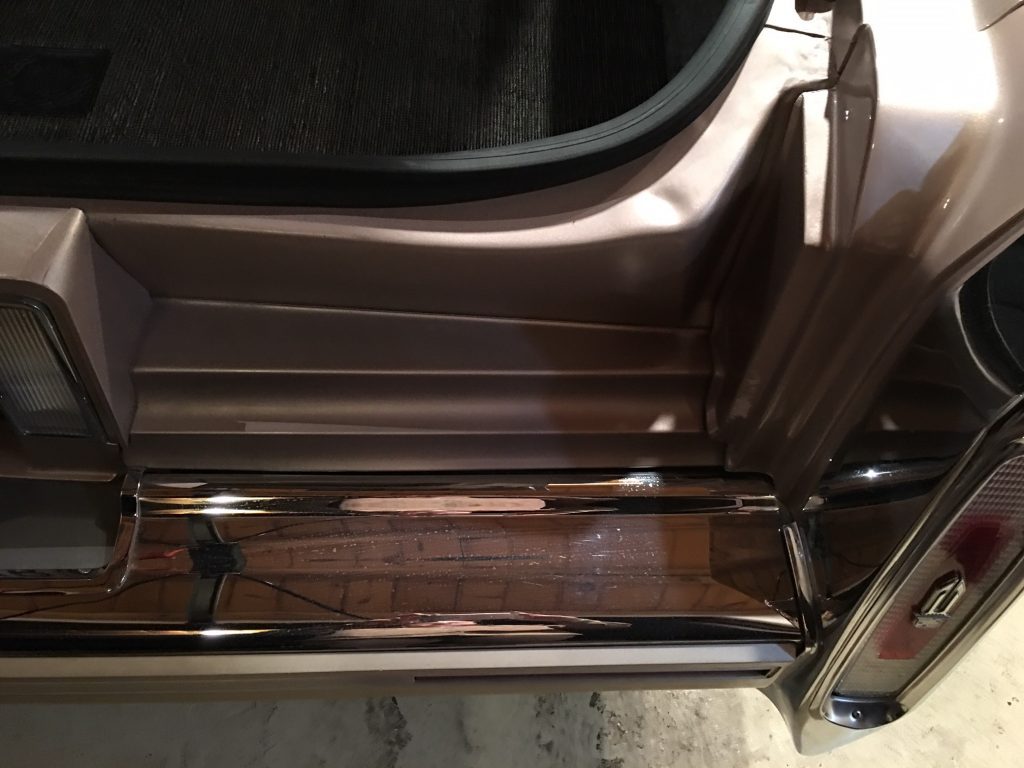 Original radio included and can be bolted back into the dash as nothing was altered.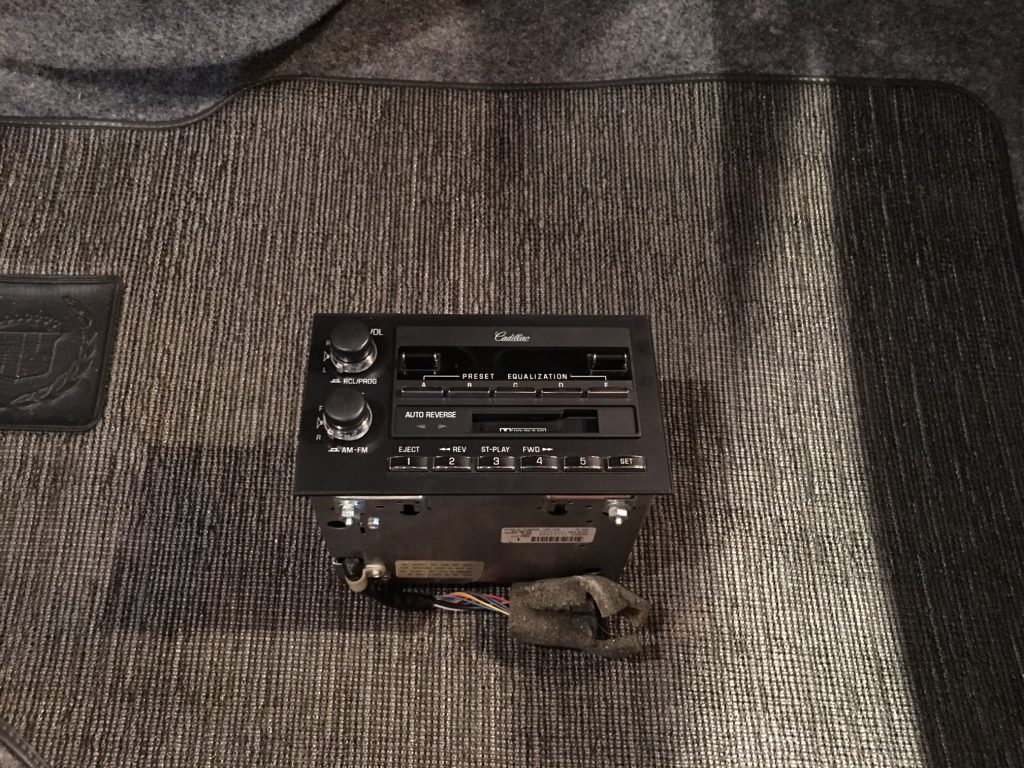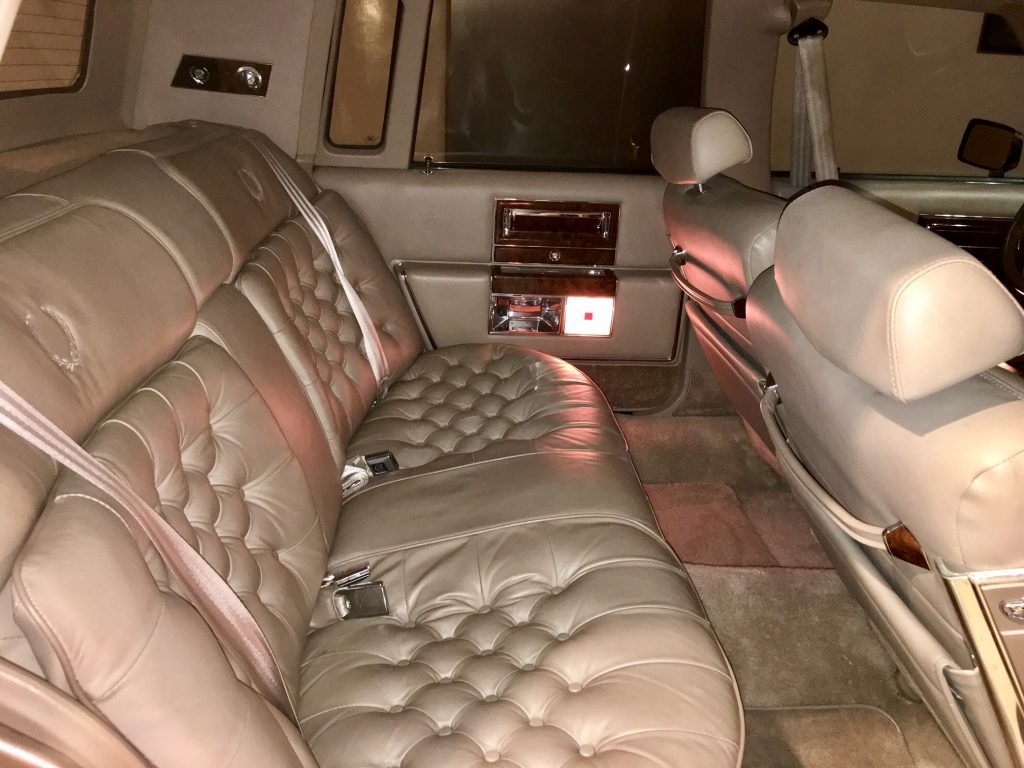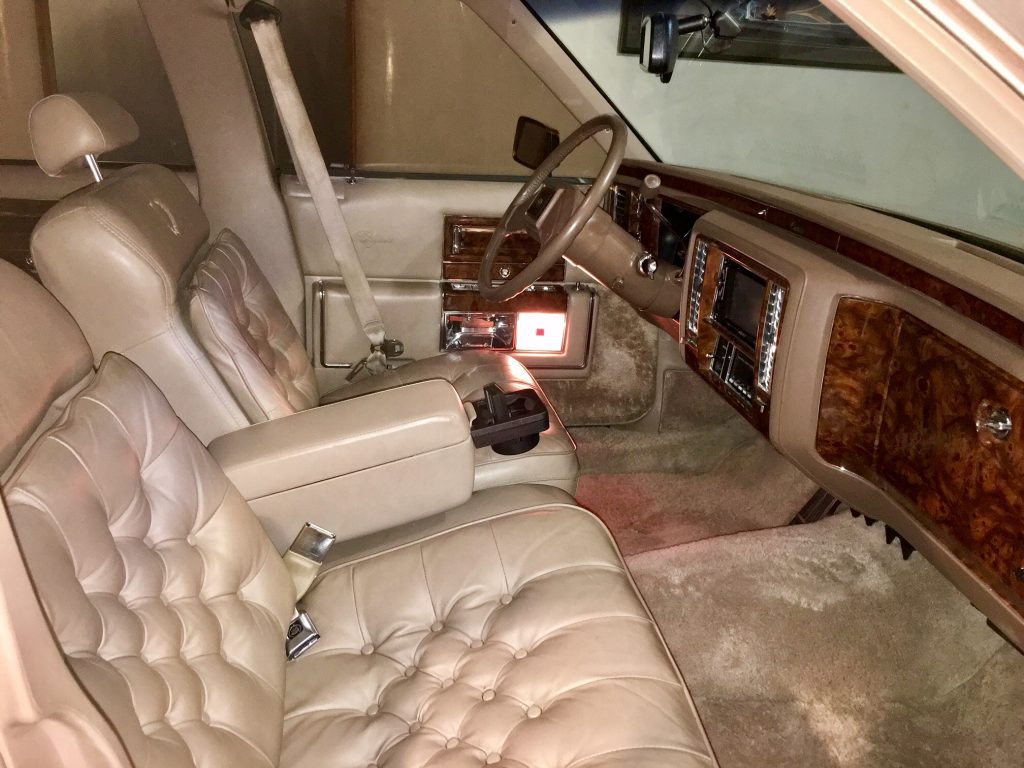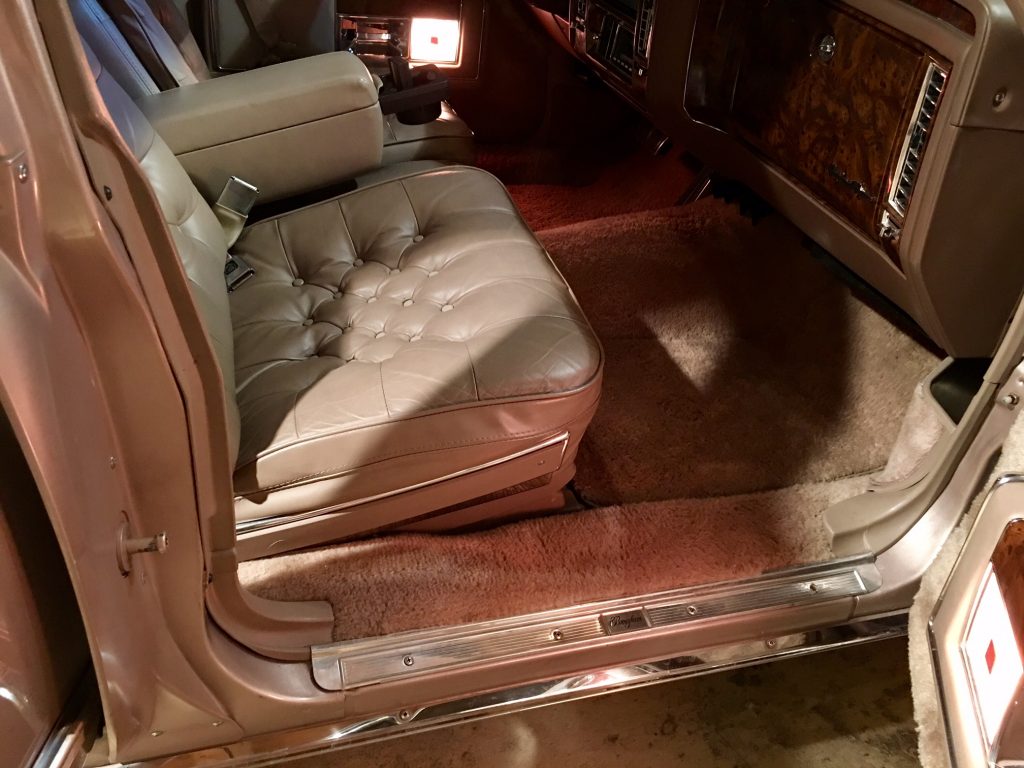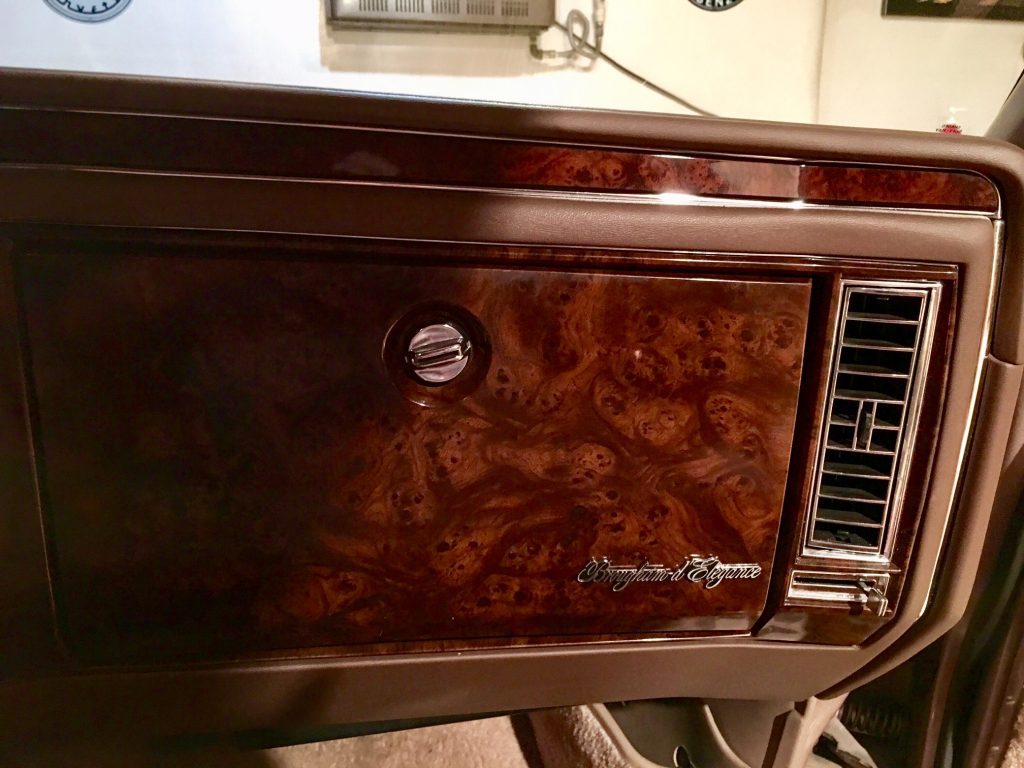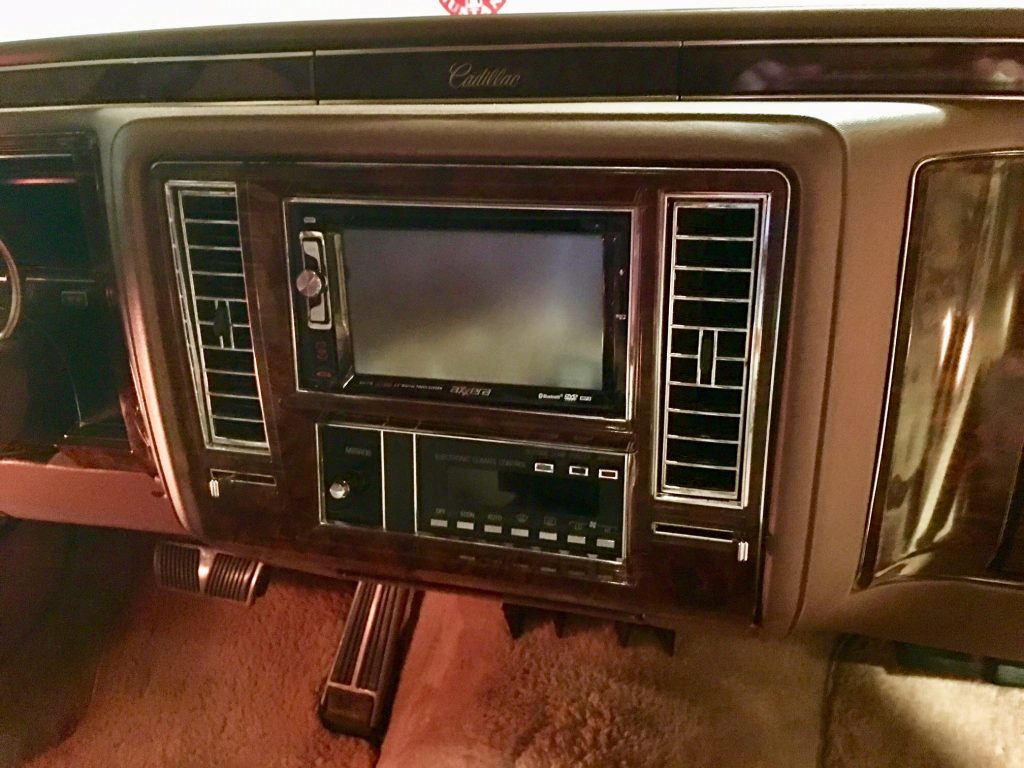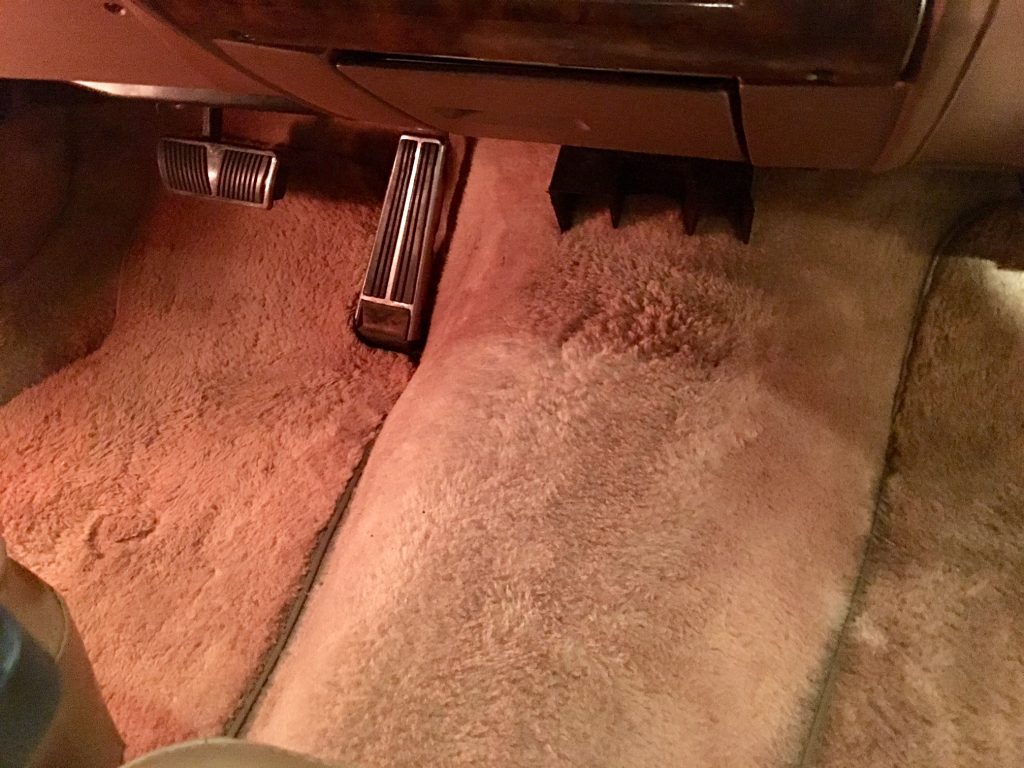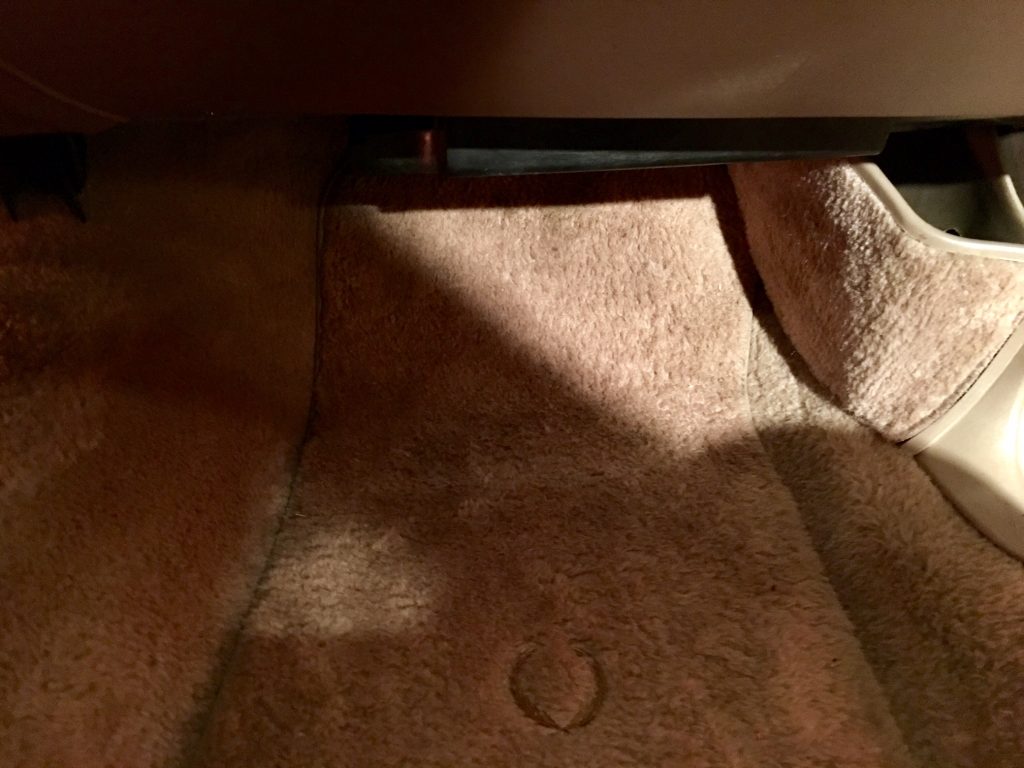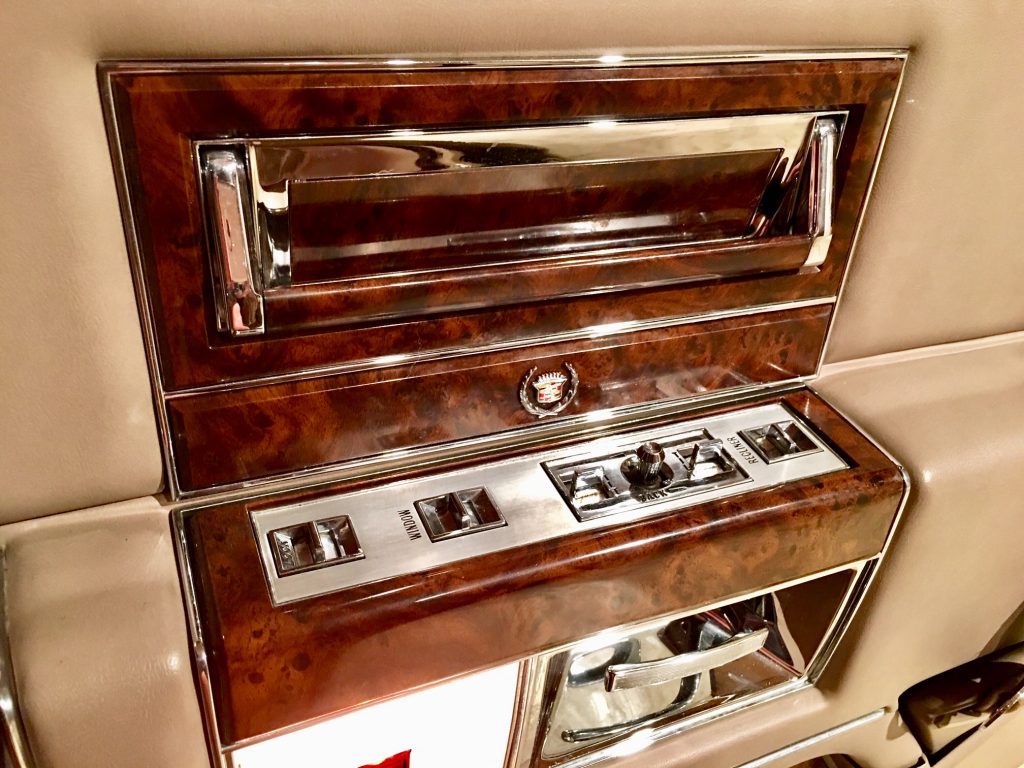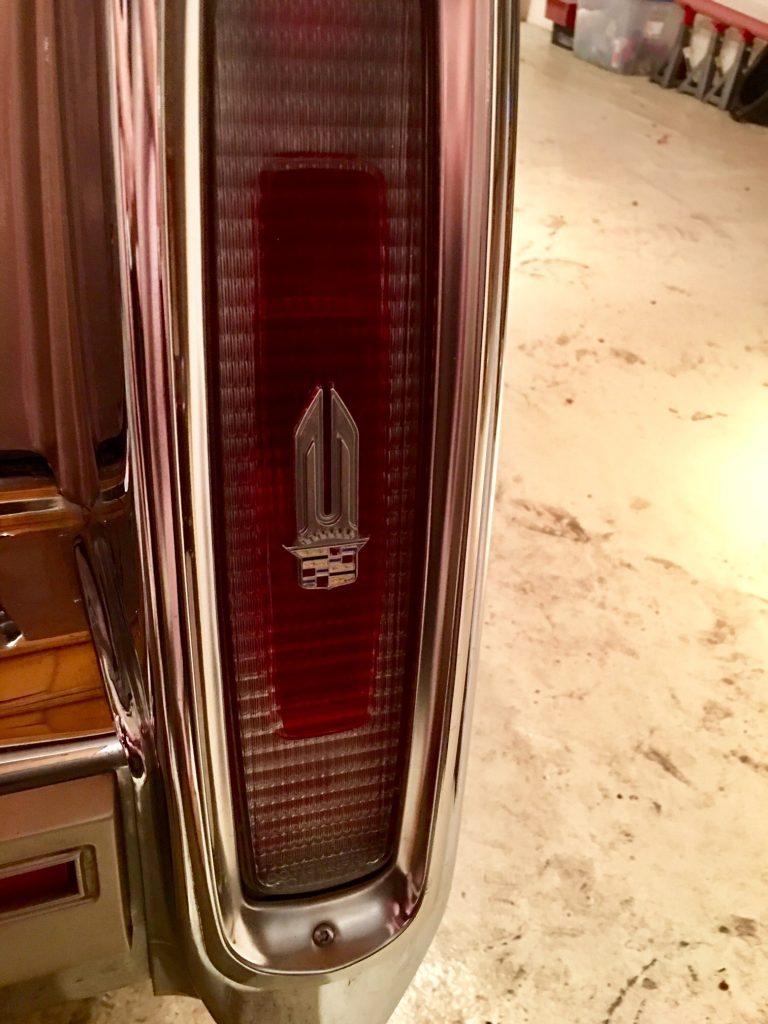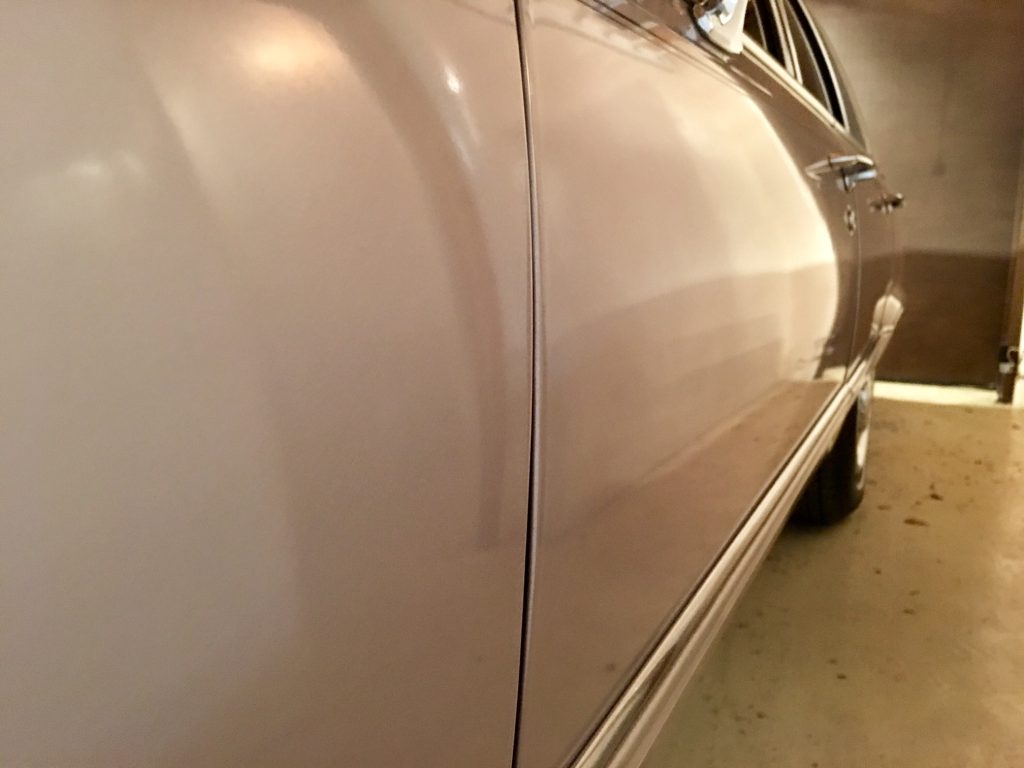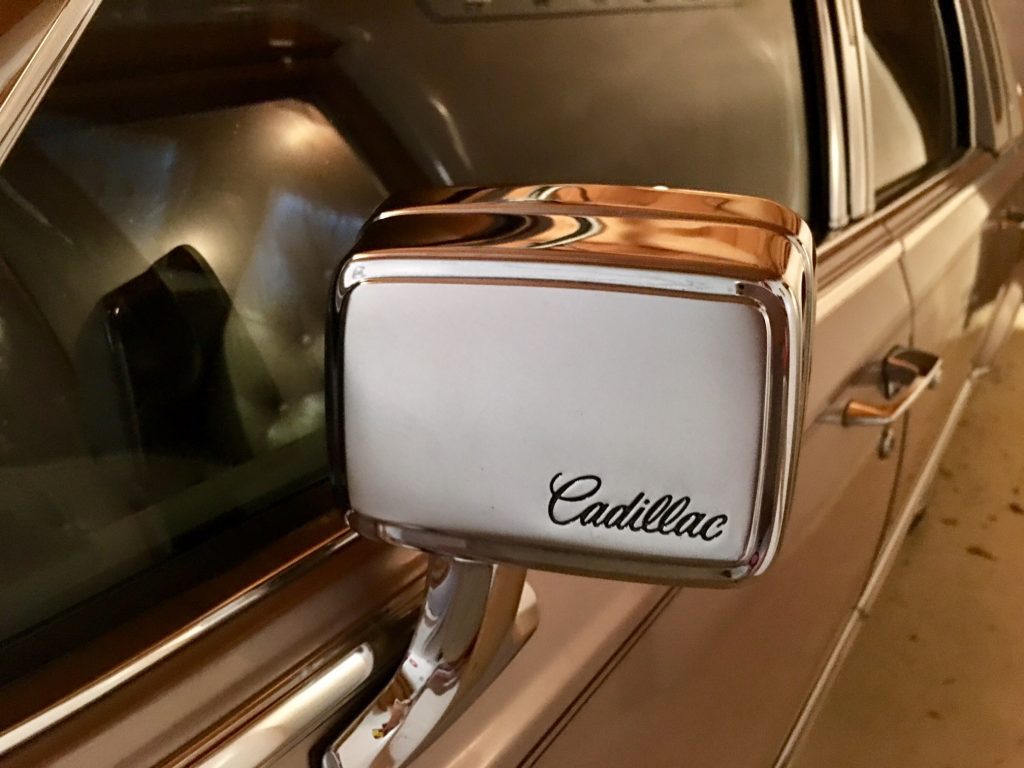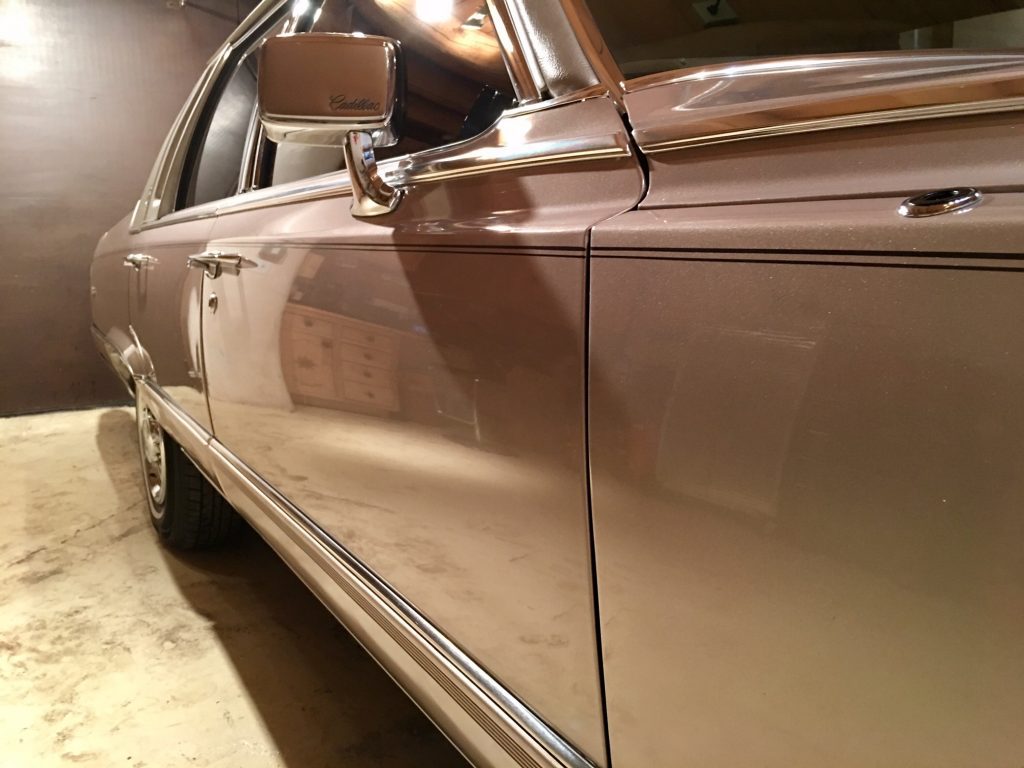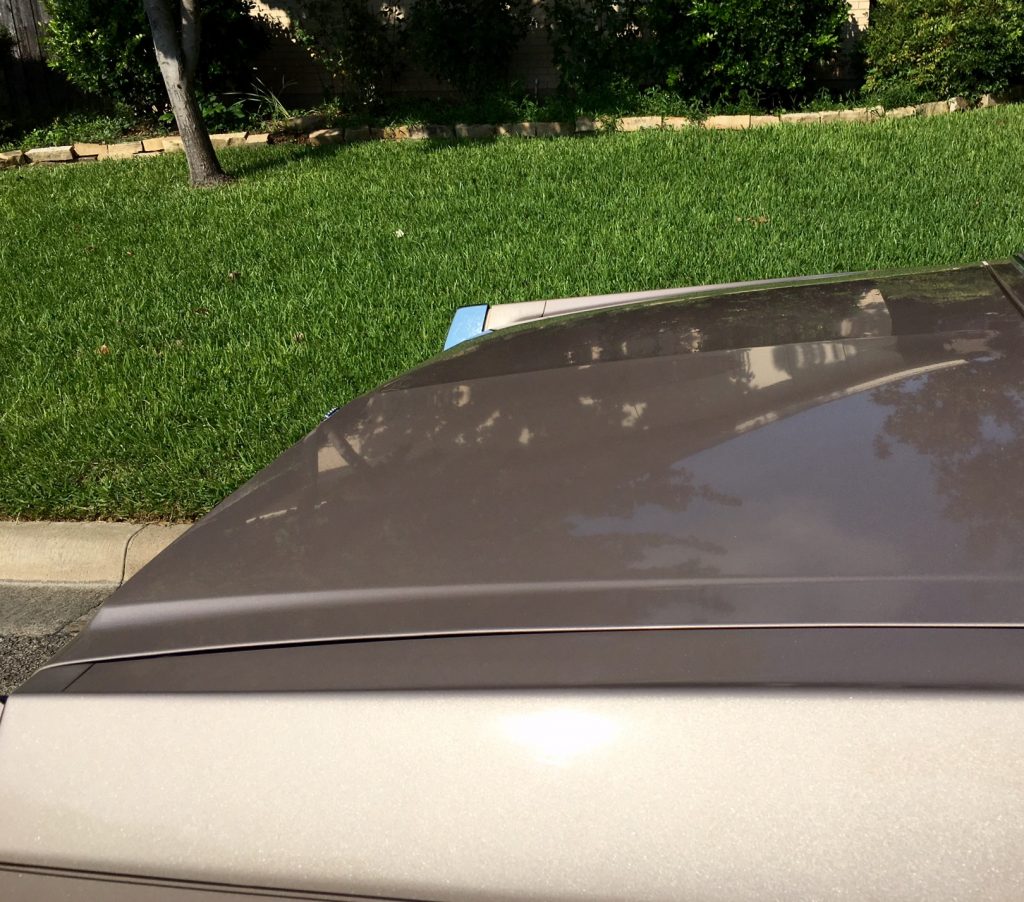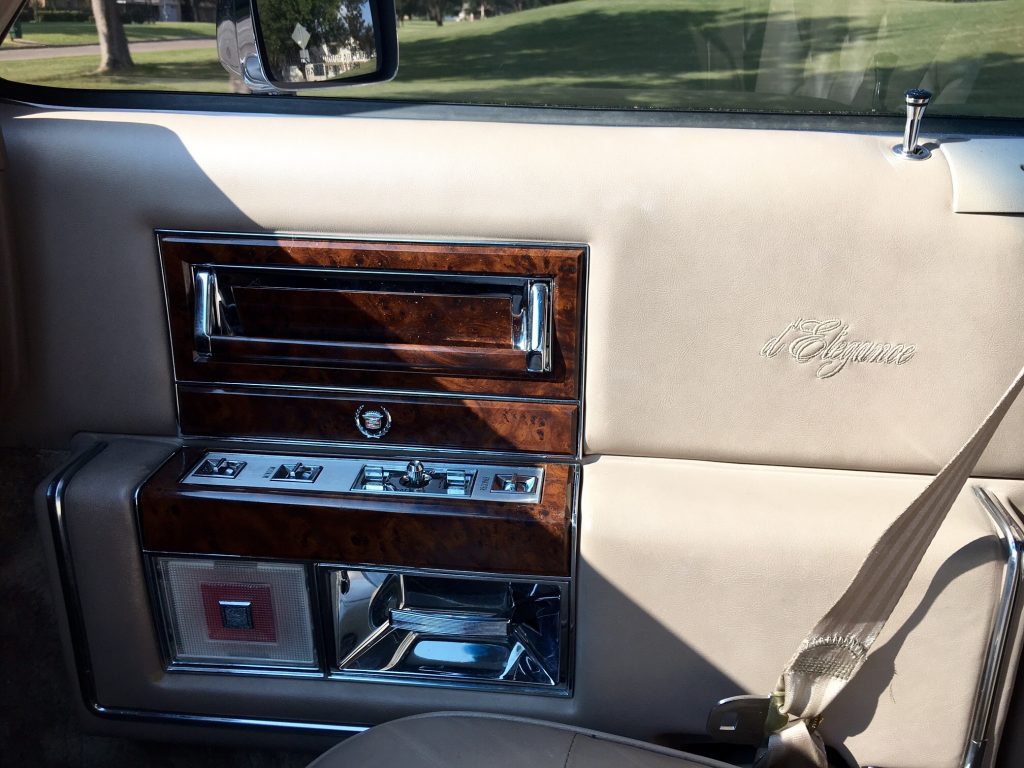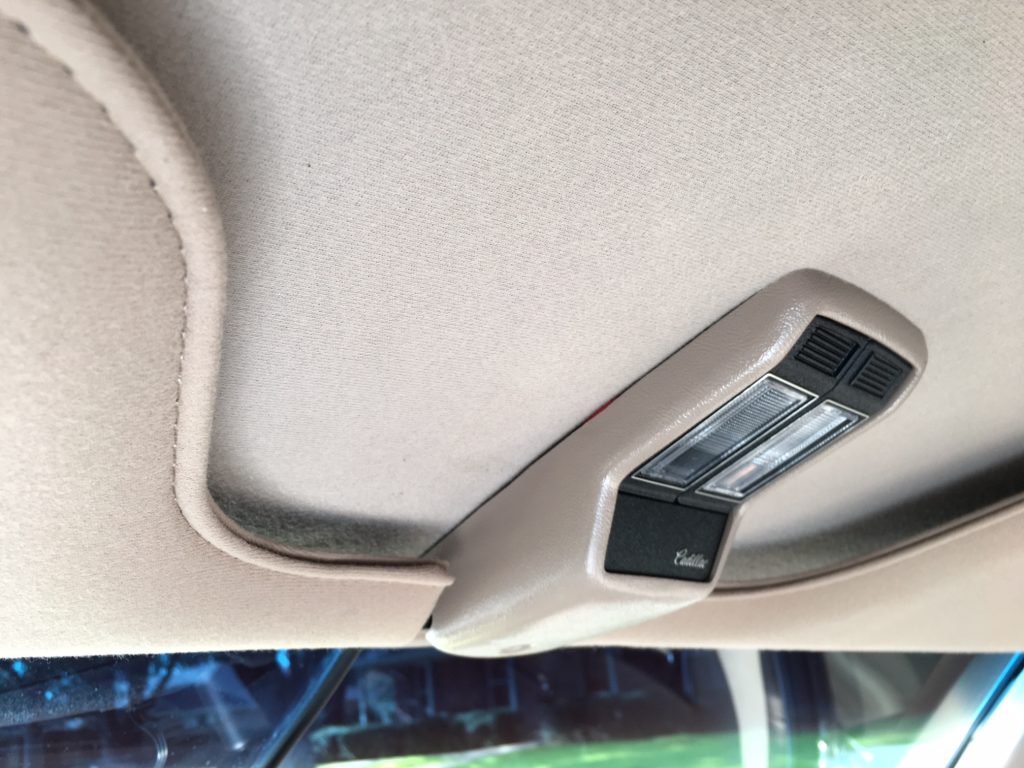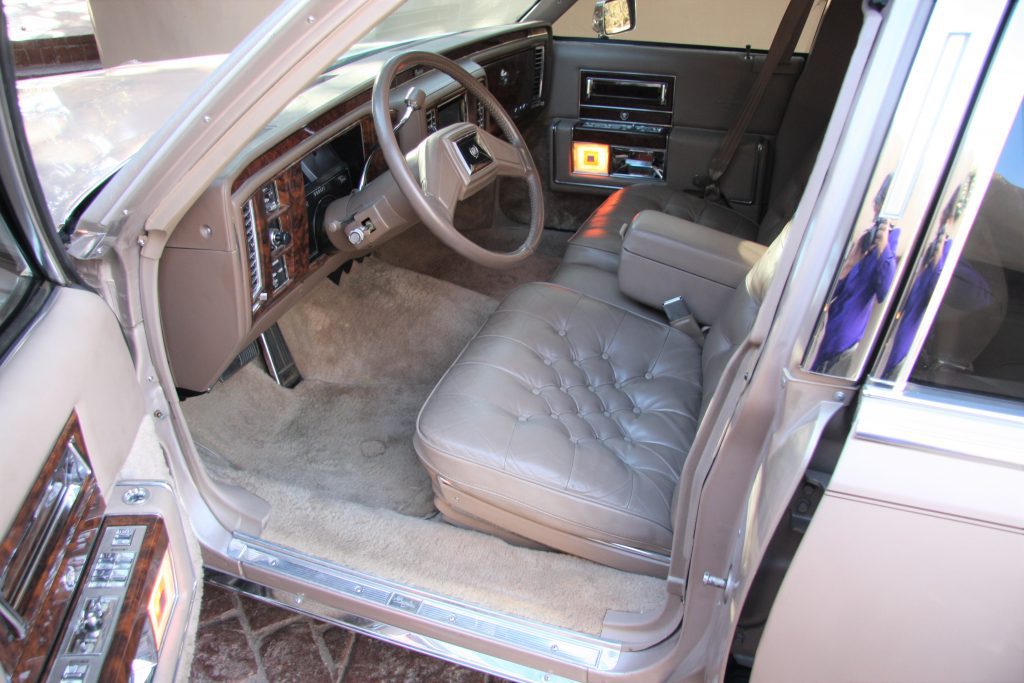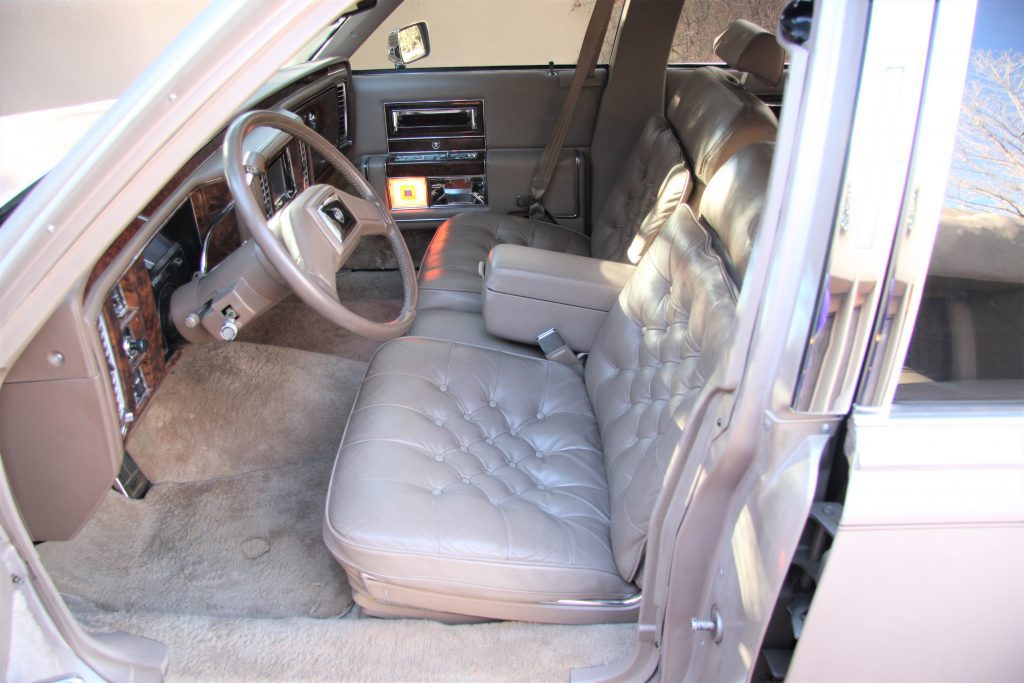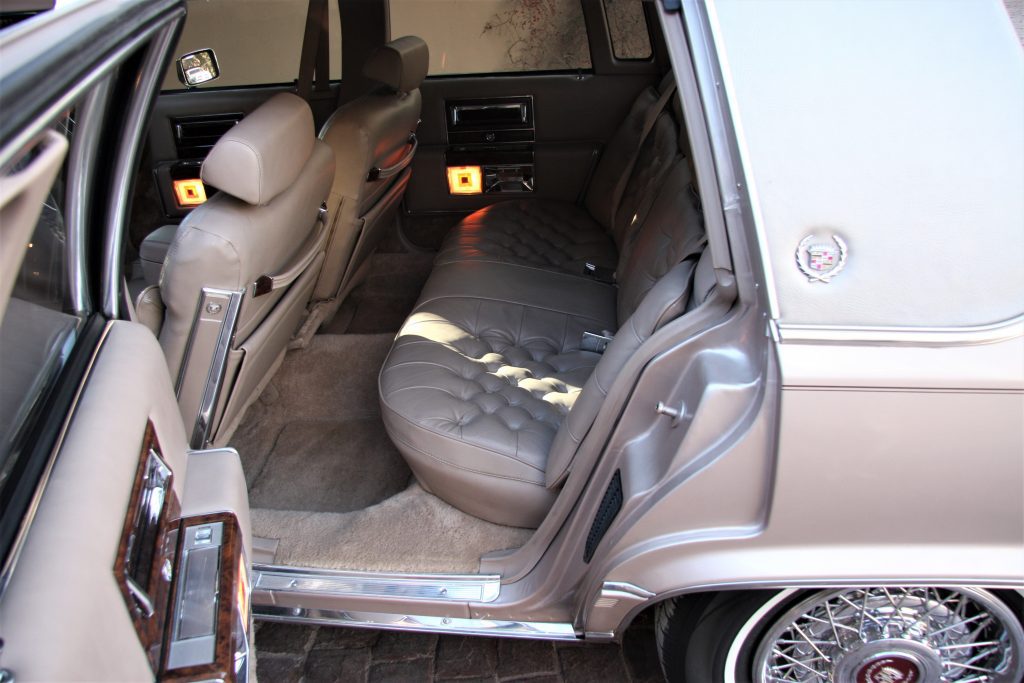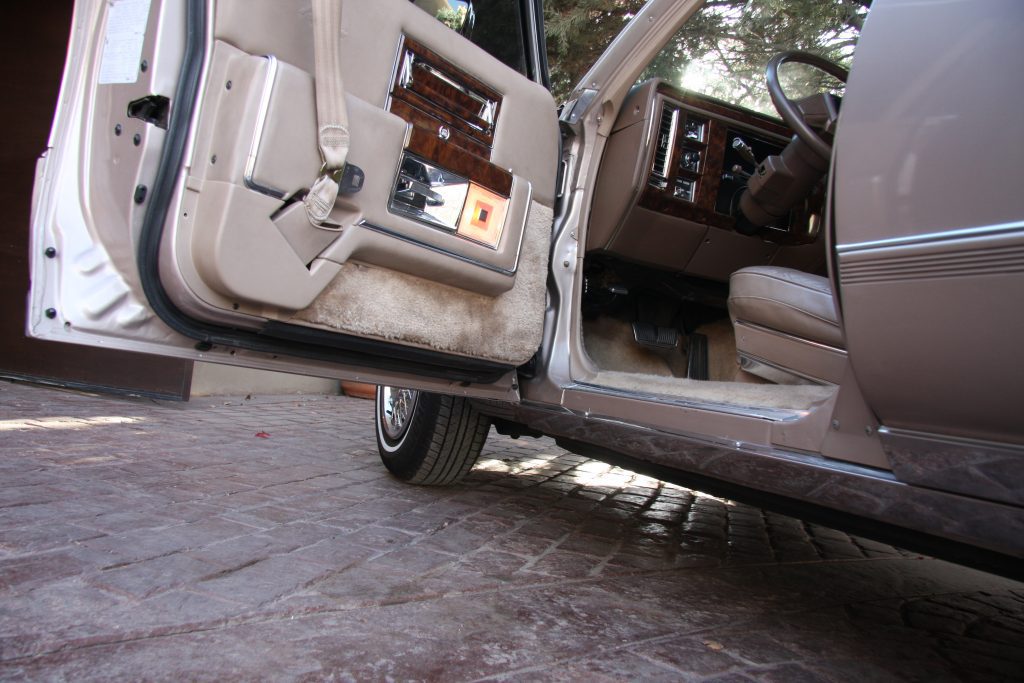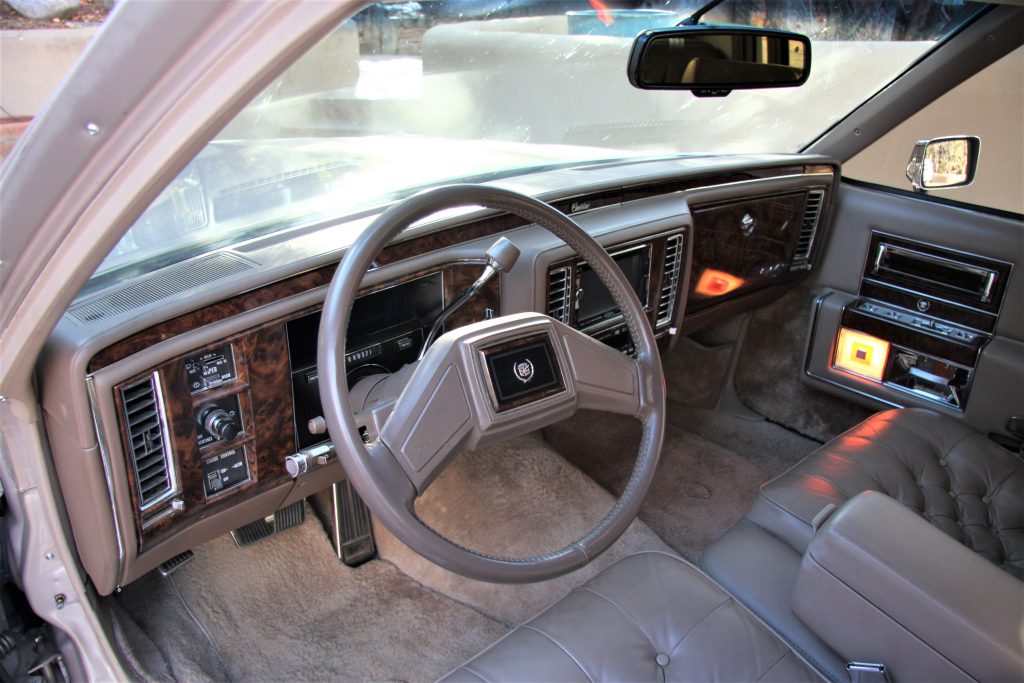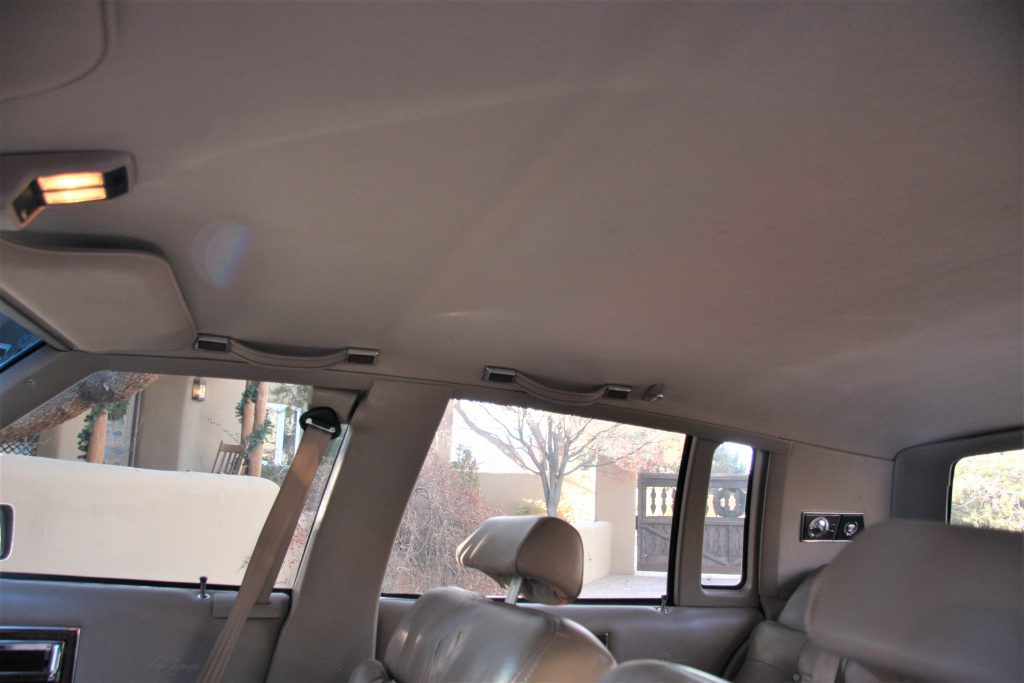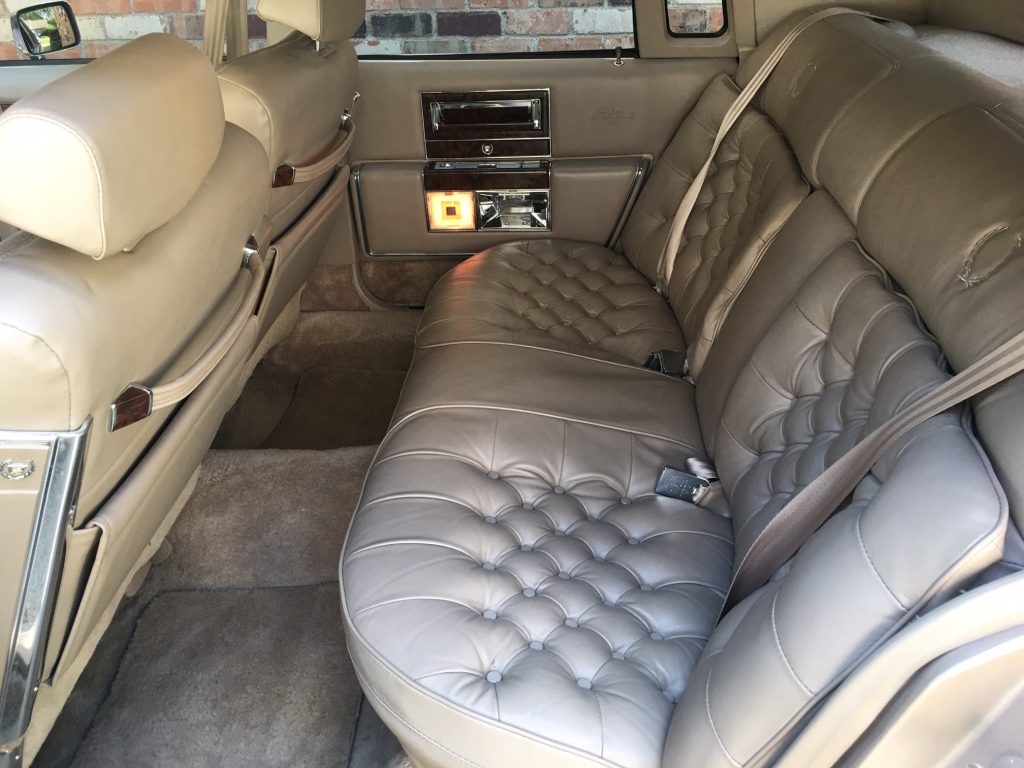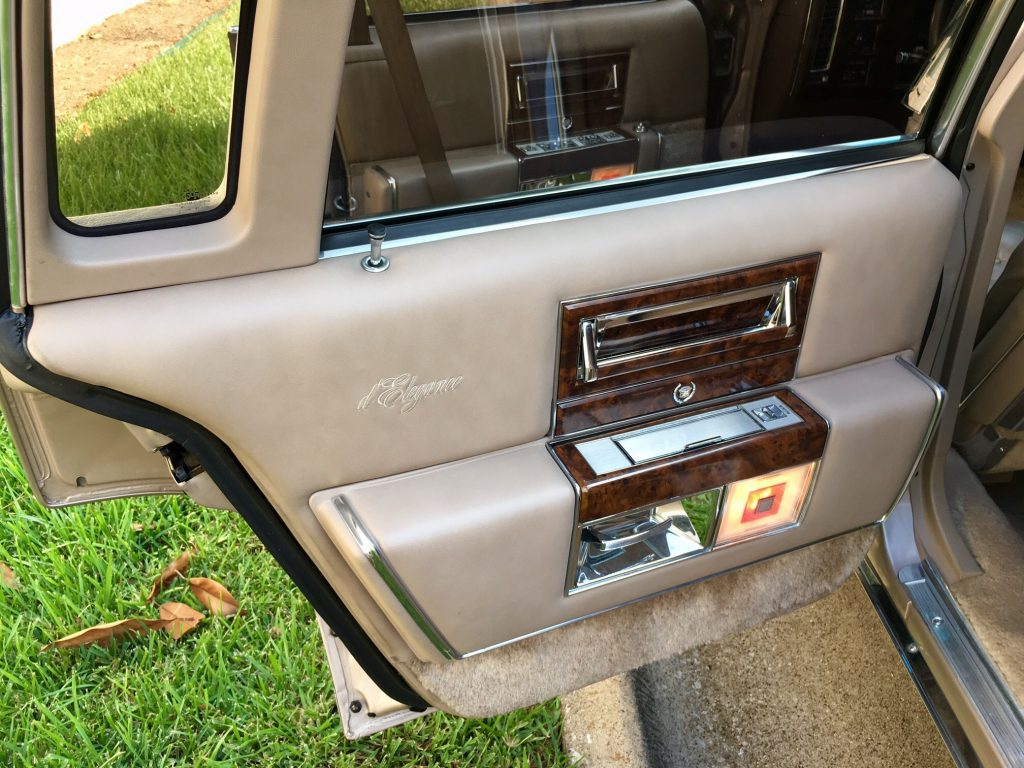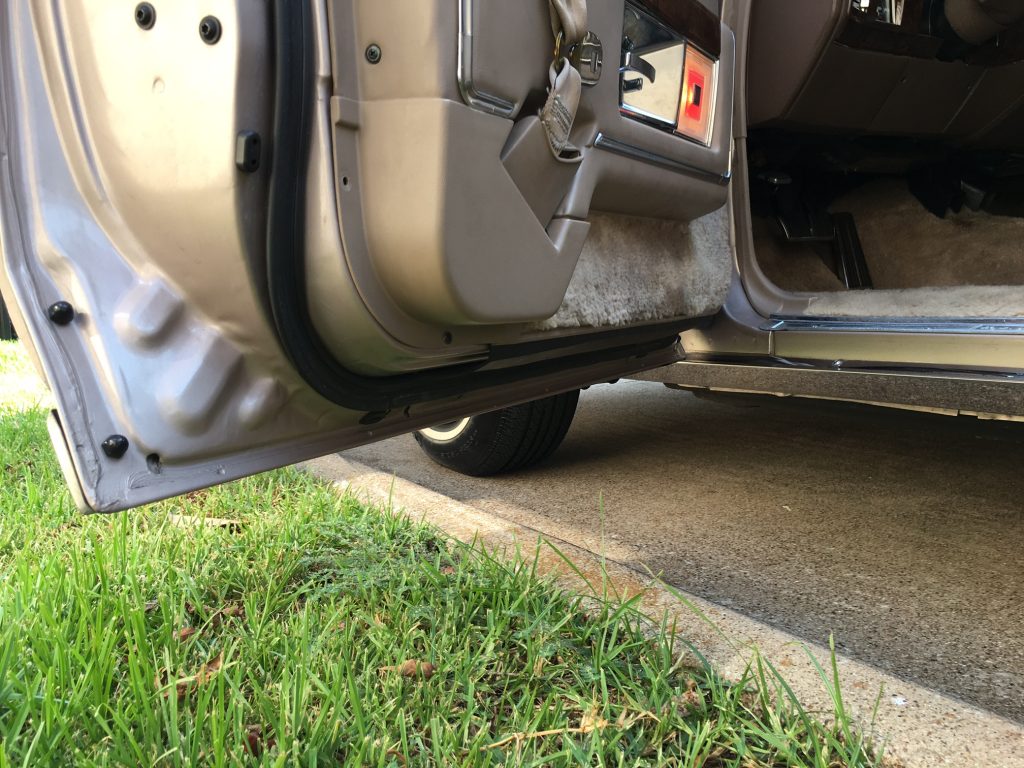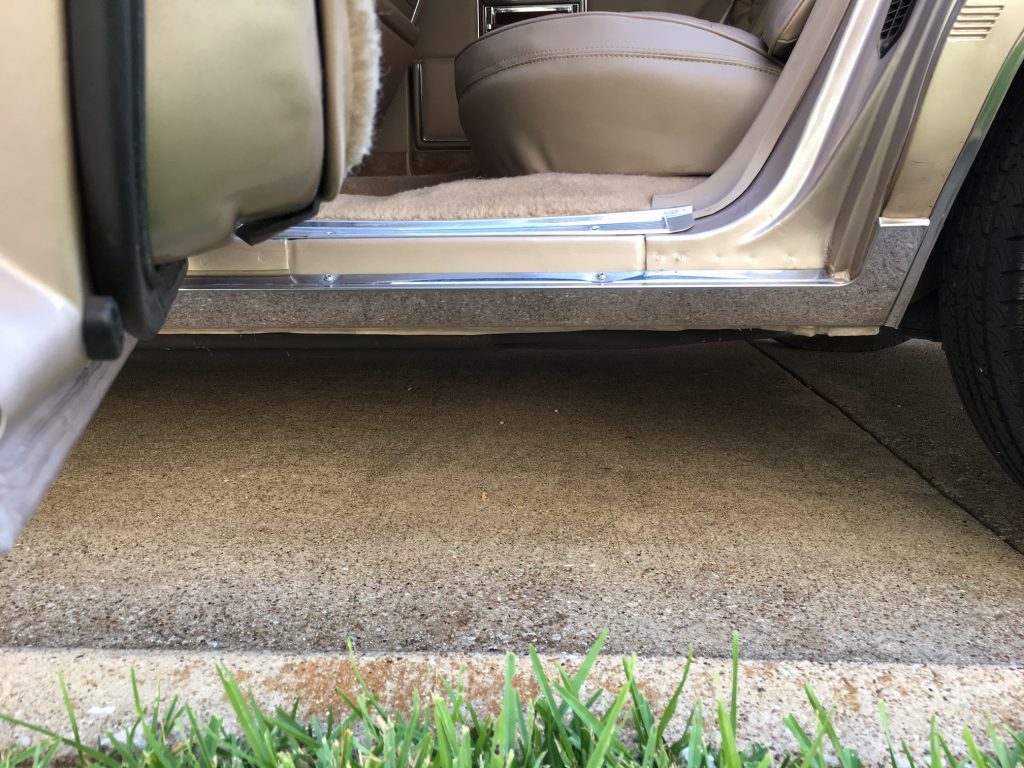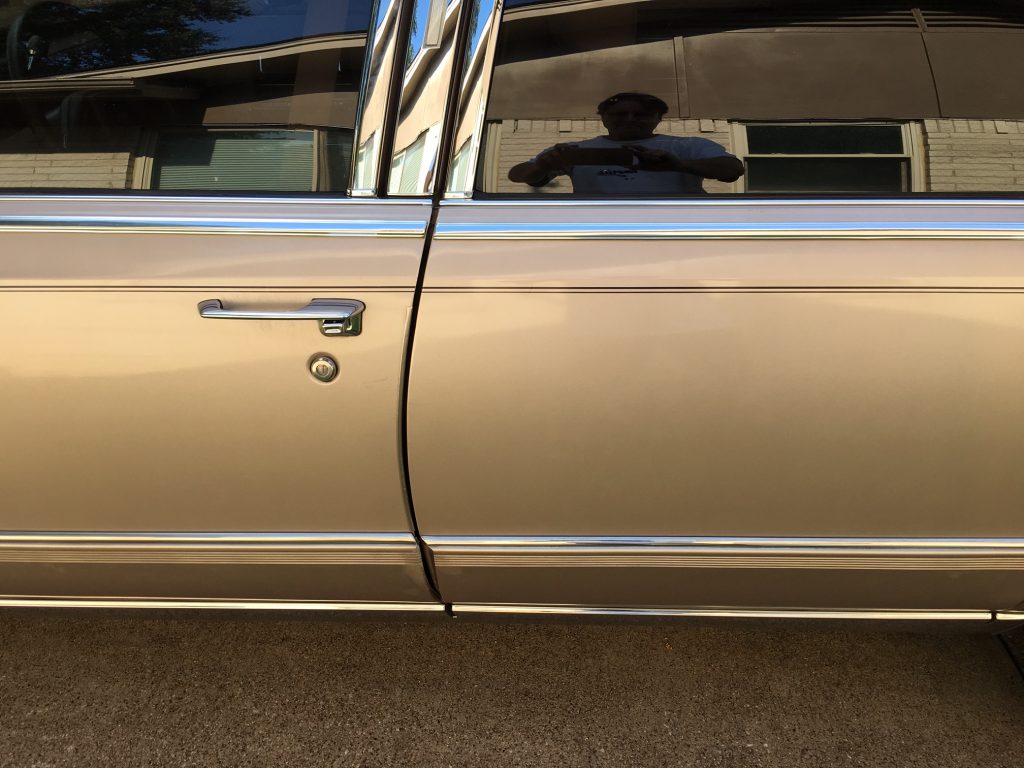 Vinyl top in excellent condition with no dirt in the crevices, no cracks, no shrinking, and factory threads still present.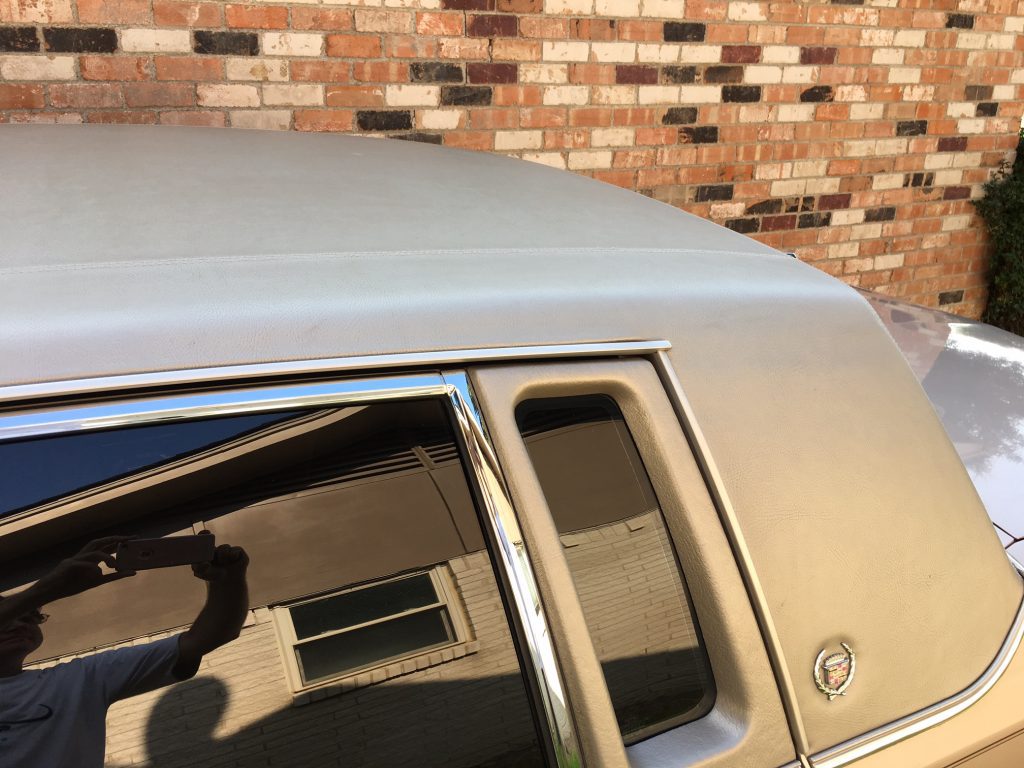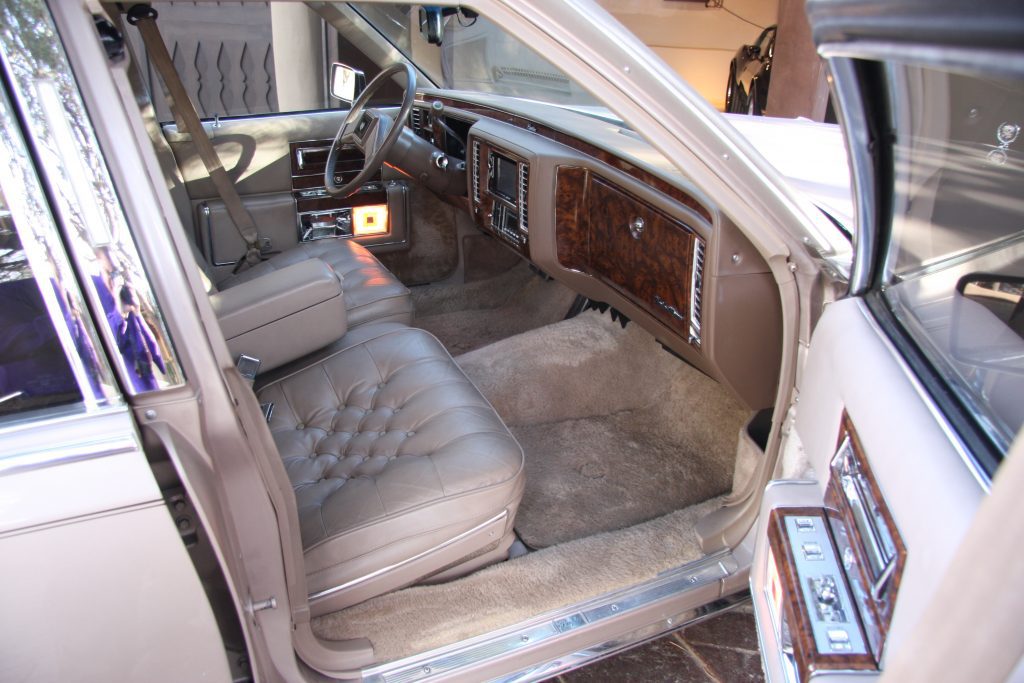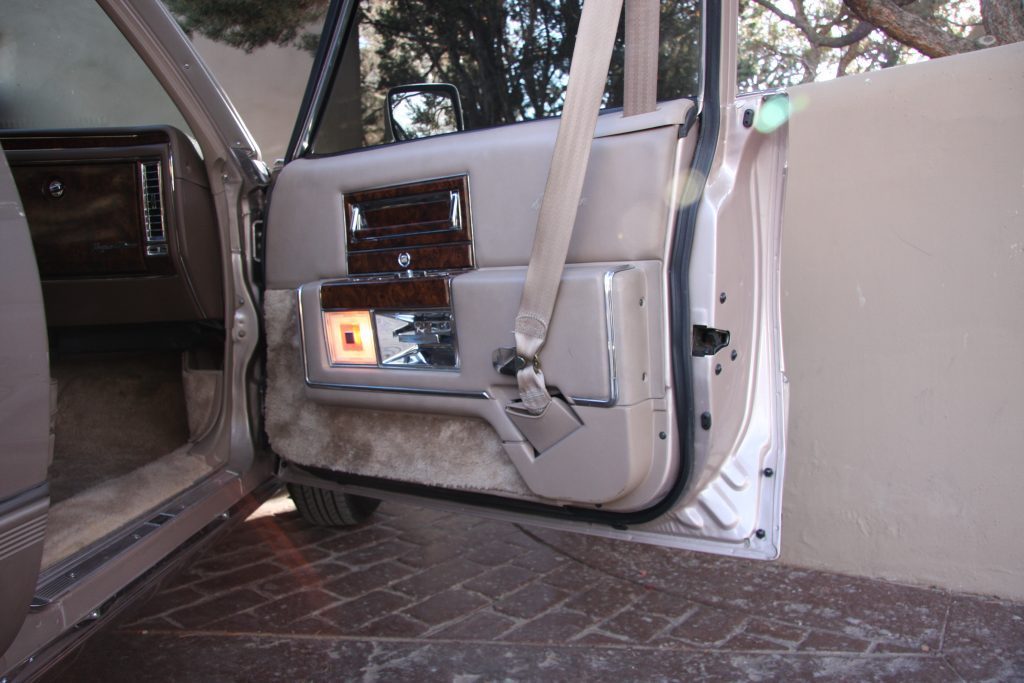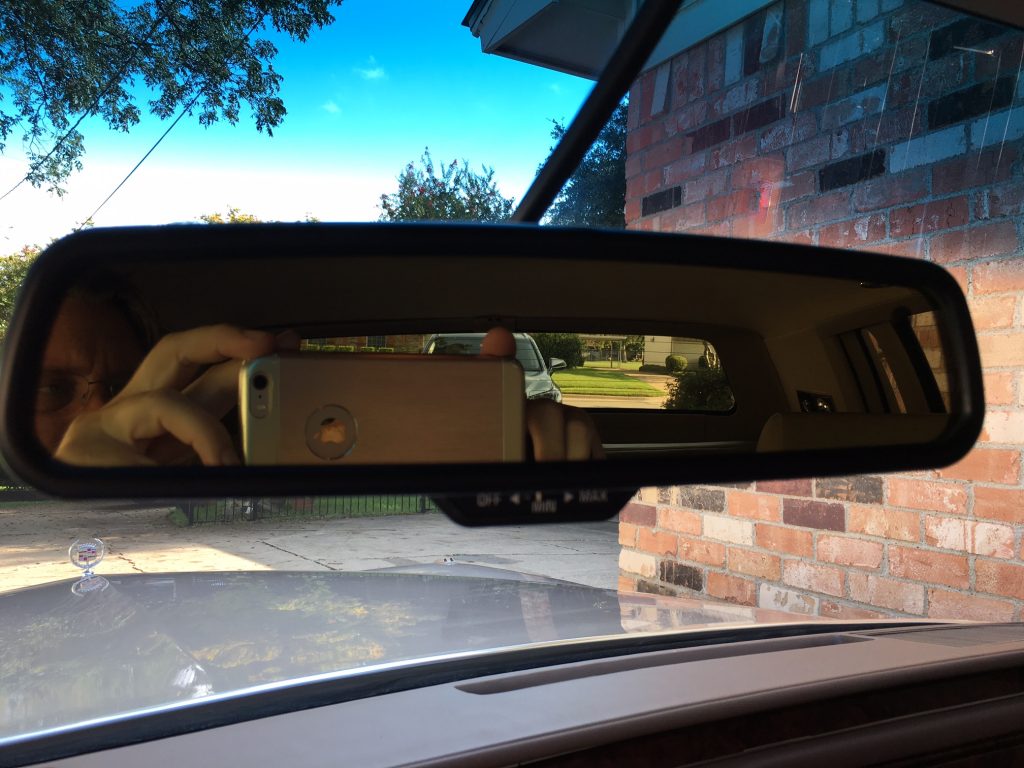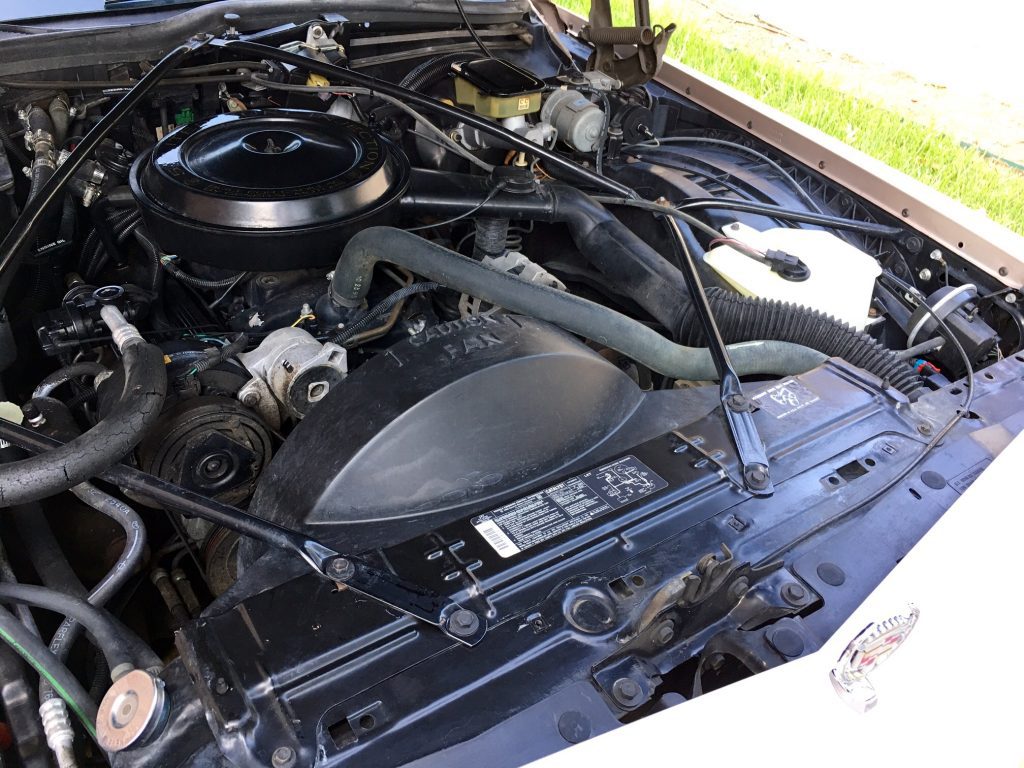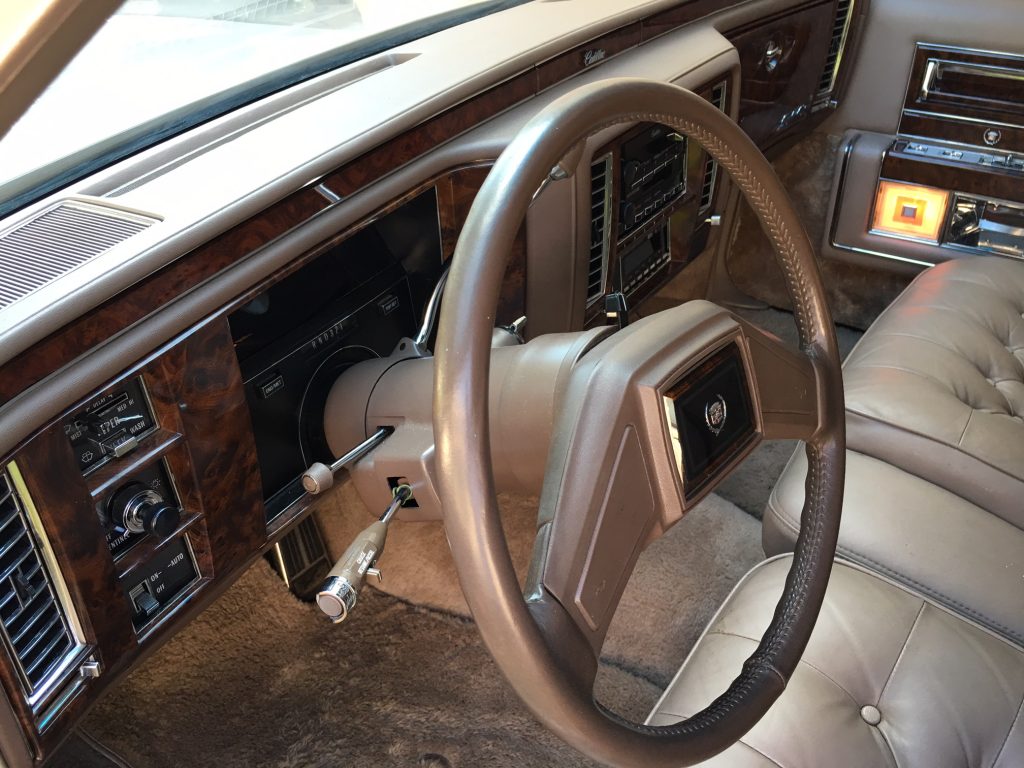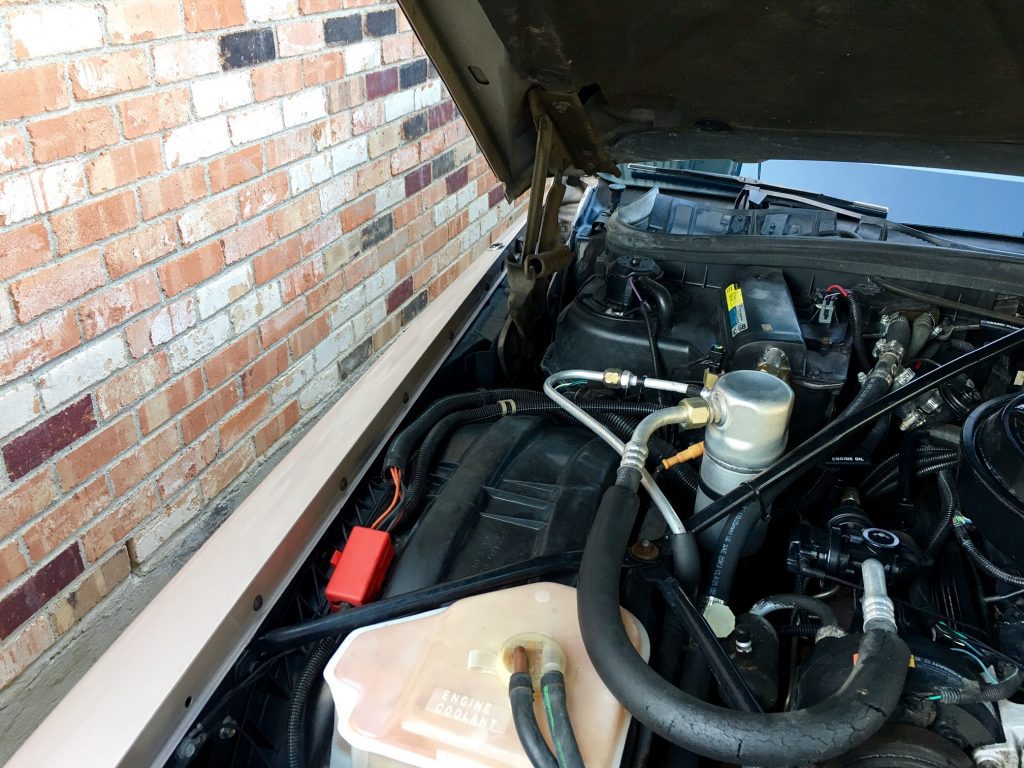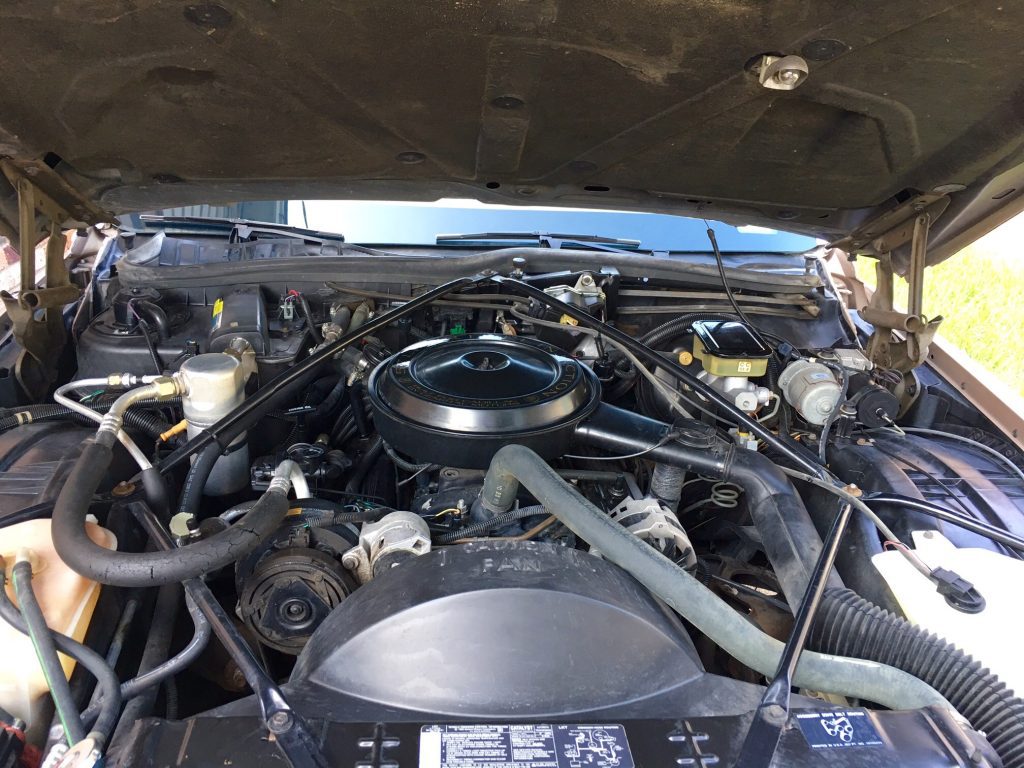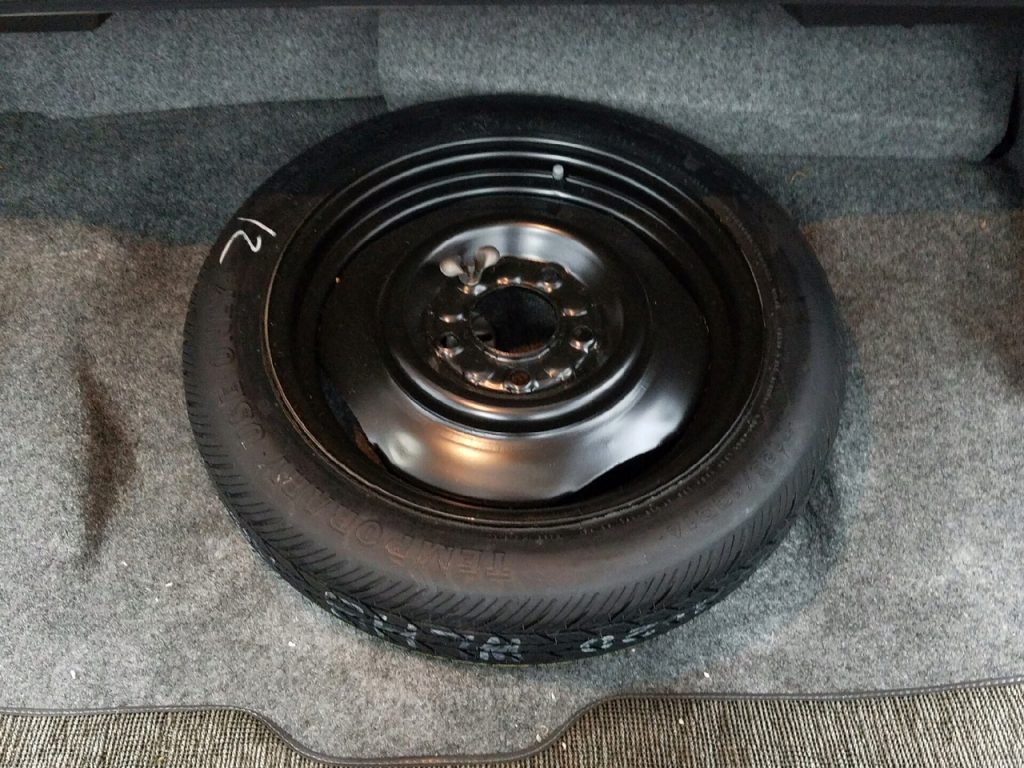 Working factory antenna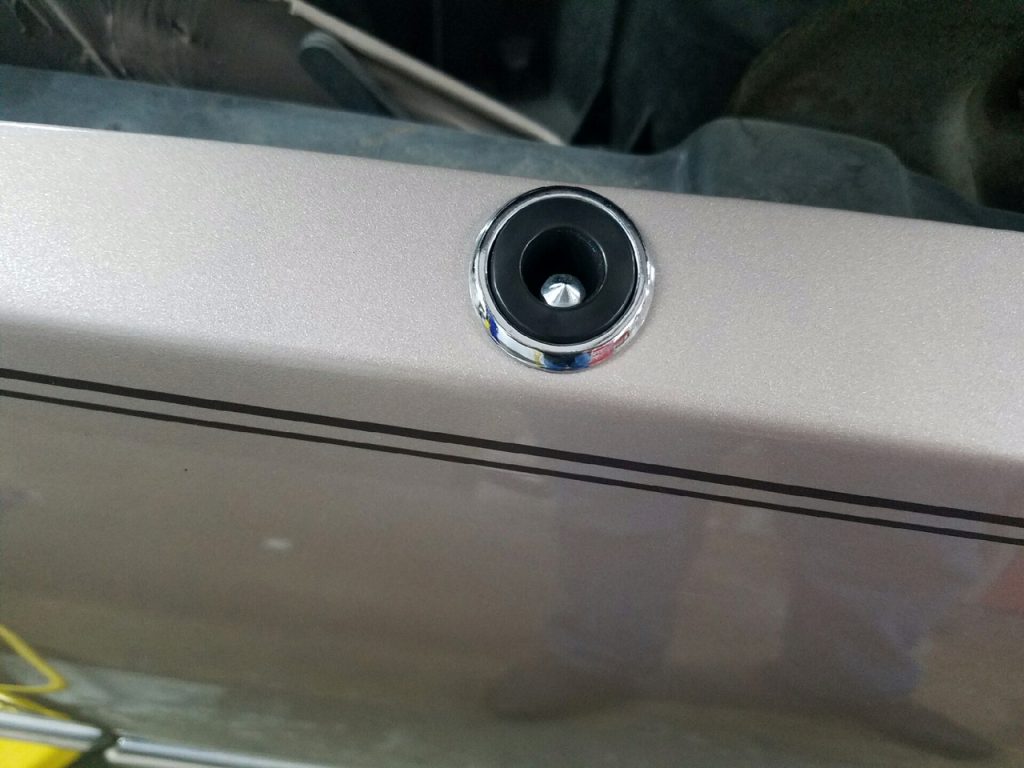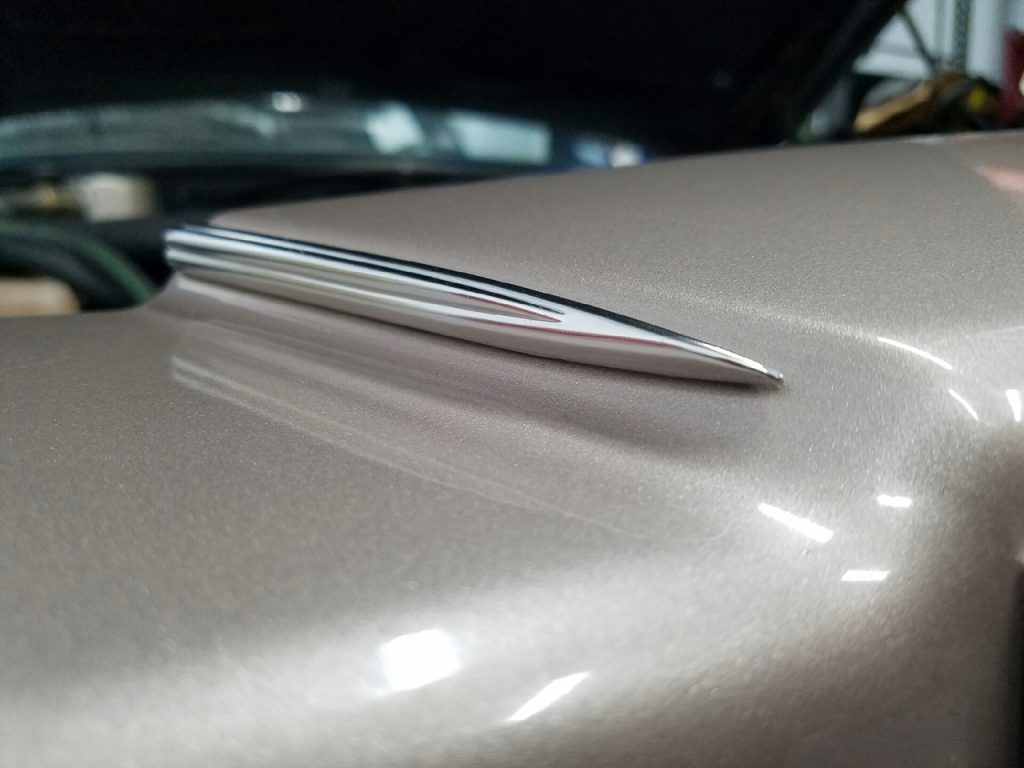 Classic original Dallas car underside, this what they all look like here, even all the ones in the junkyards.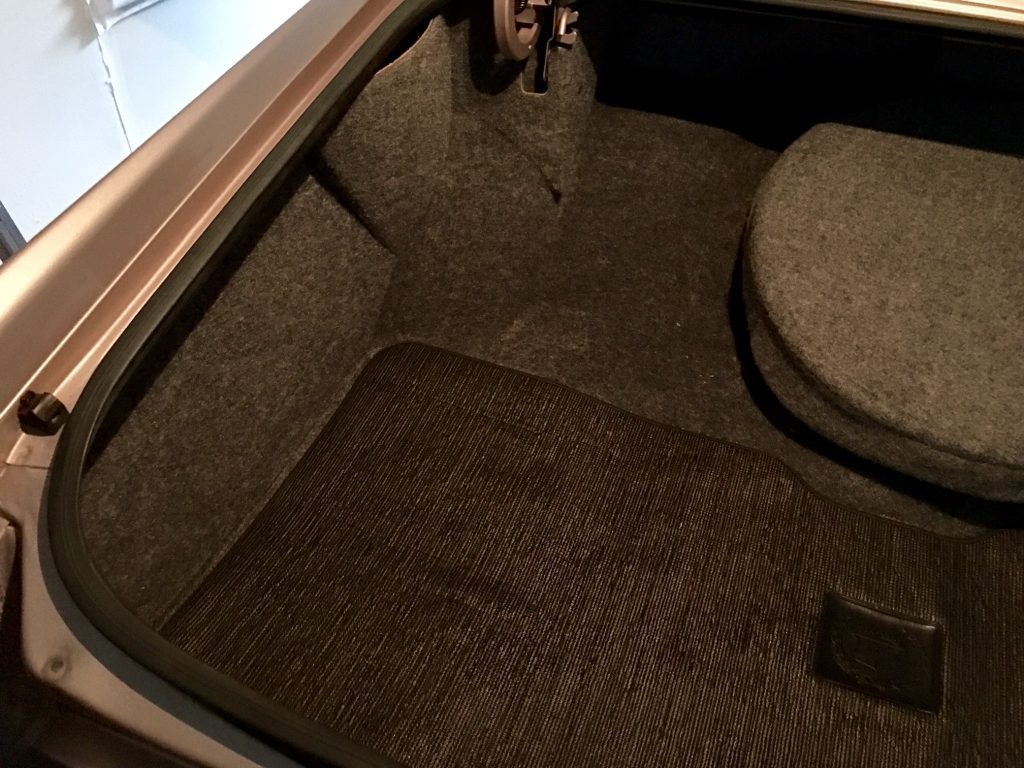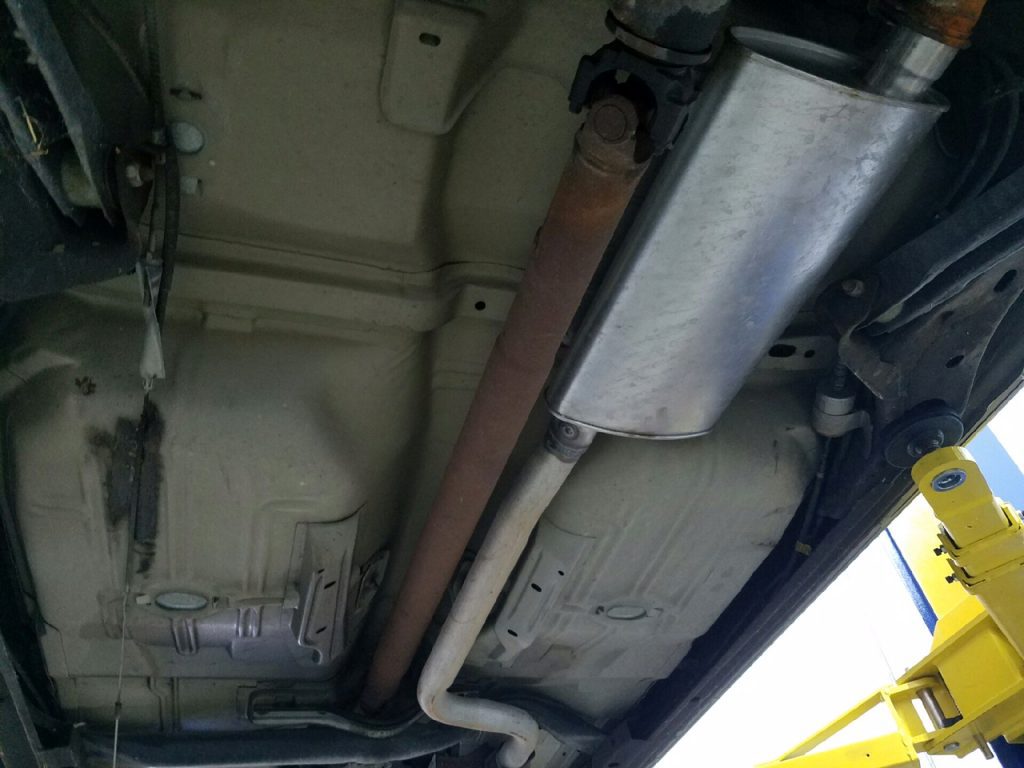 Some other Fleetwood Broughams I have.  1980 6.0 Liter and a 1987 7.5 Liter.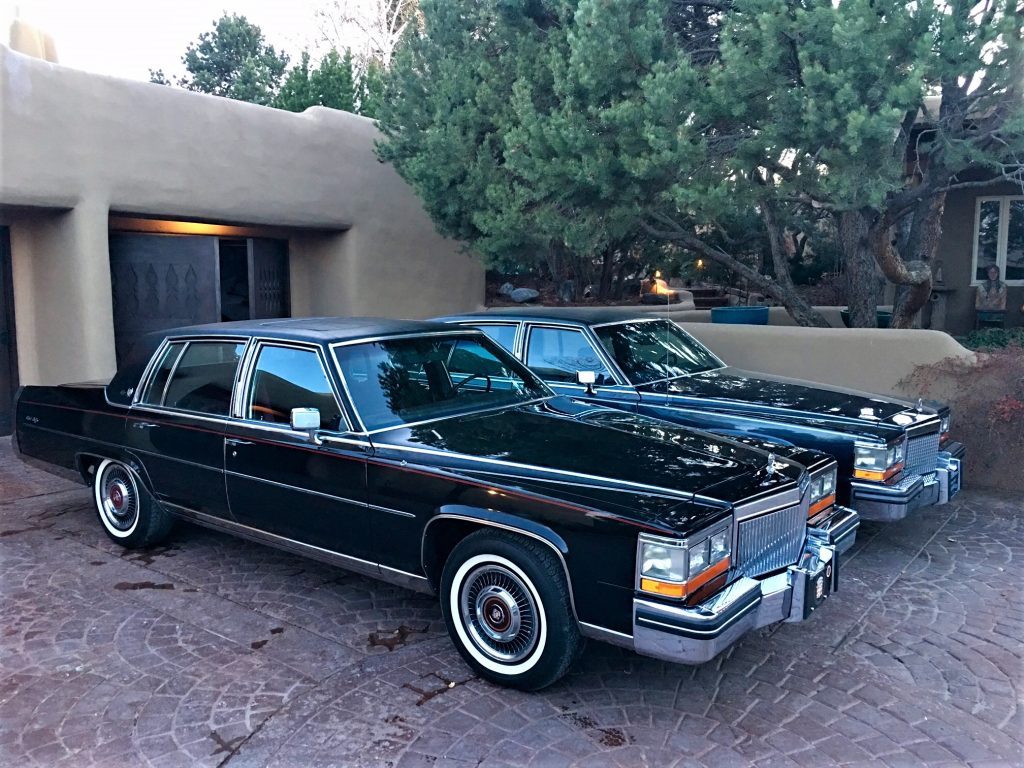 1991 and 1987 together