Classic Vintage Antique Collector Cadillac/Mercedes-Benz and Others
JIM HAILEY'S CLASSIC CAR COLLECTION
Below are pictures of our current collector automobiles as well as some of the past cars we have owned and/or restored. My grandfather and father were into cars so I naturally progressed into what you see below.
I love all type of cars and brands.  To me they are all a new experience and learning curve.  I grew up desiring traditional American luxury but I gravitated toward performance.  
You can reach me at the email following this paragraph or text me. 
Please scroll down mightily for some of the past cars; current cars are typically shown in chronological order.
 Tel. 214 415 7373
tedasaurus@gmail.com
1959 Eldorado Biarritz, 1 of 1,320 produced and one of approximately less than 300 remaining.  Recently awarded best in class and best paint at the 62nd annual Dallas Autorama by International Car Show Association judges (ICSA).  Original factory Hampton green metallic over medium green metallic leather interior.  Factory 3 carbs with 340 hp from the 390 cubic inch engine.  Eldo's got steeper gearing as well standard.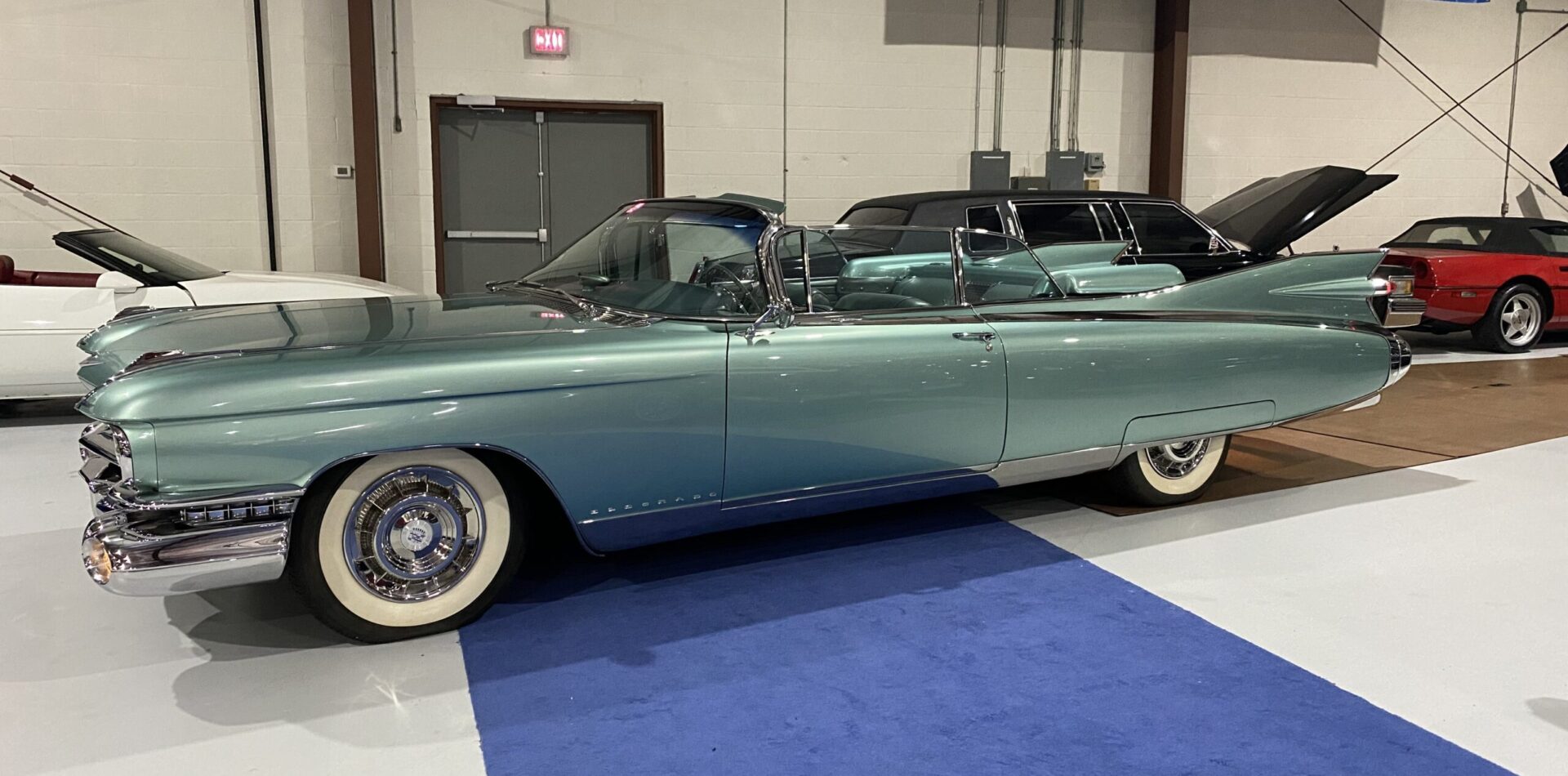 1967 Mercedes 250 with sunroof, automatic transmission, European model that was delivered new in Nuremburg.  Bare metal repaint in original color, all chrome, wood, and leather redone as well.  Thank you to Mercedes Benz Classic Center for your help.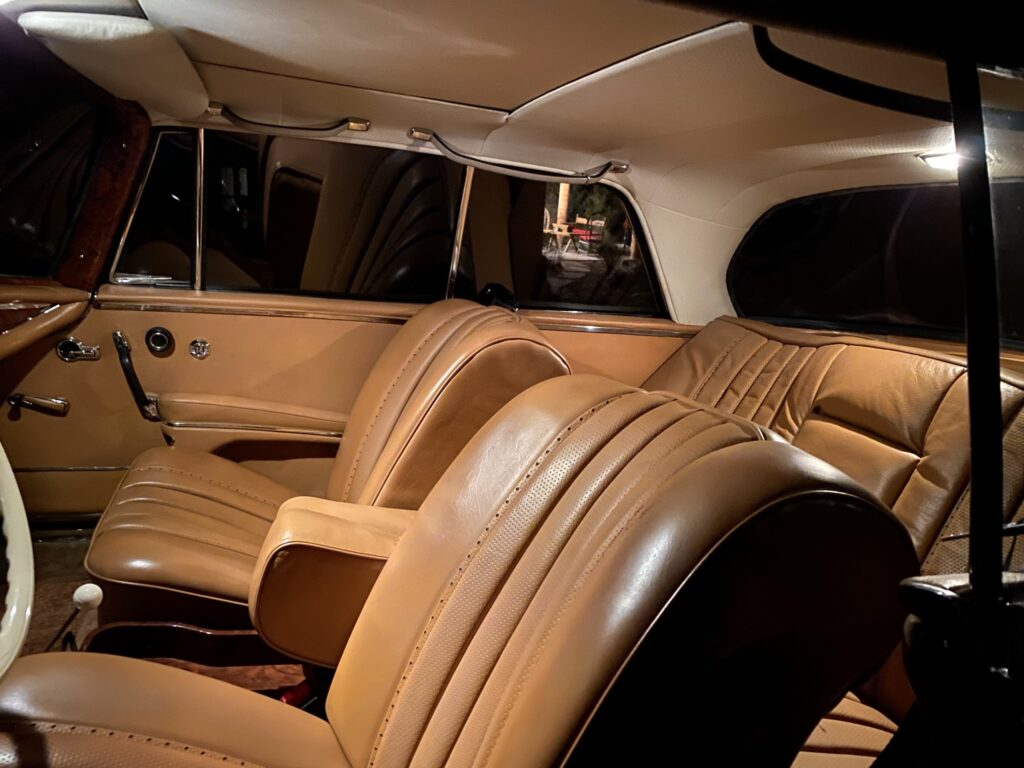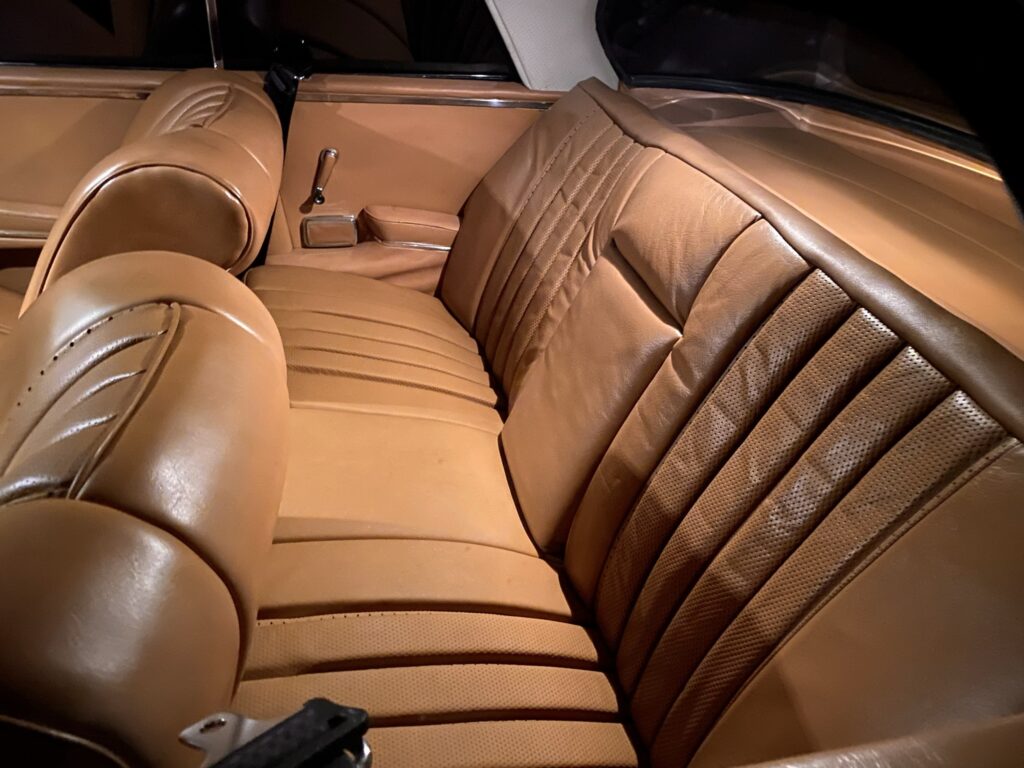 1971 Lincoln Mark III with 52k miles.  Red Moondust paint with white leather.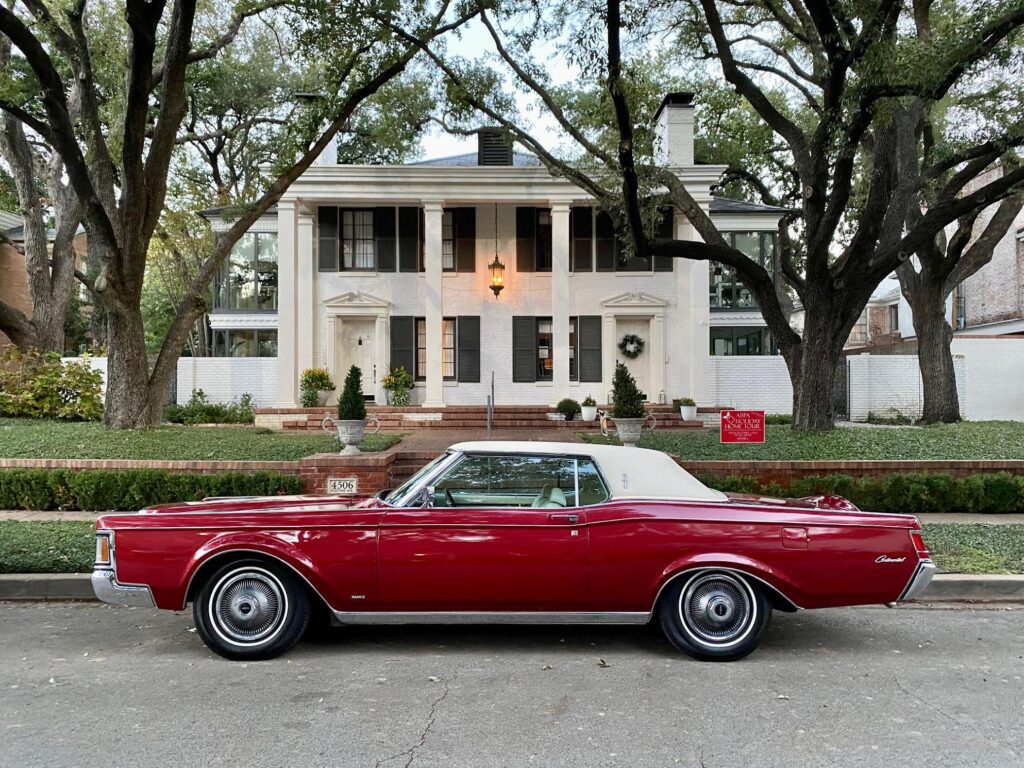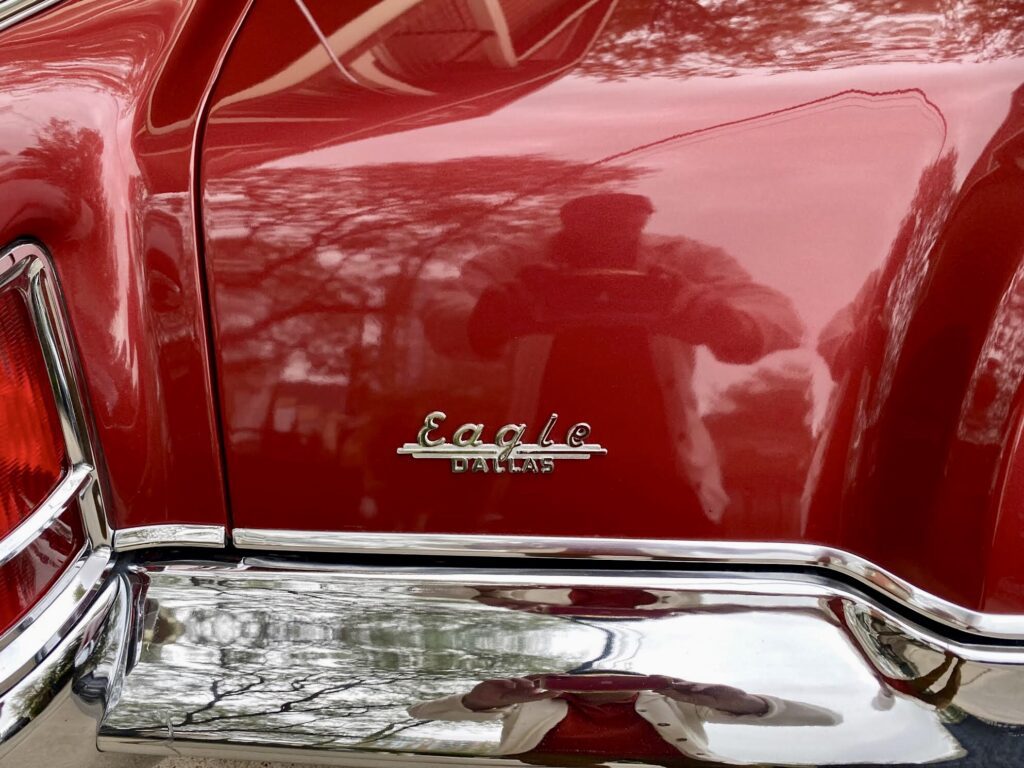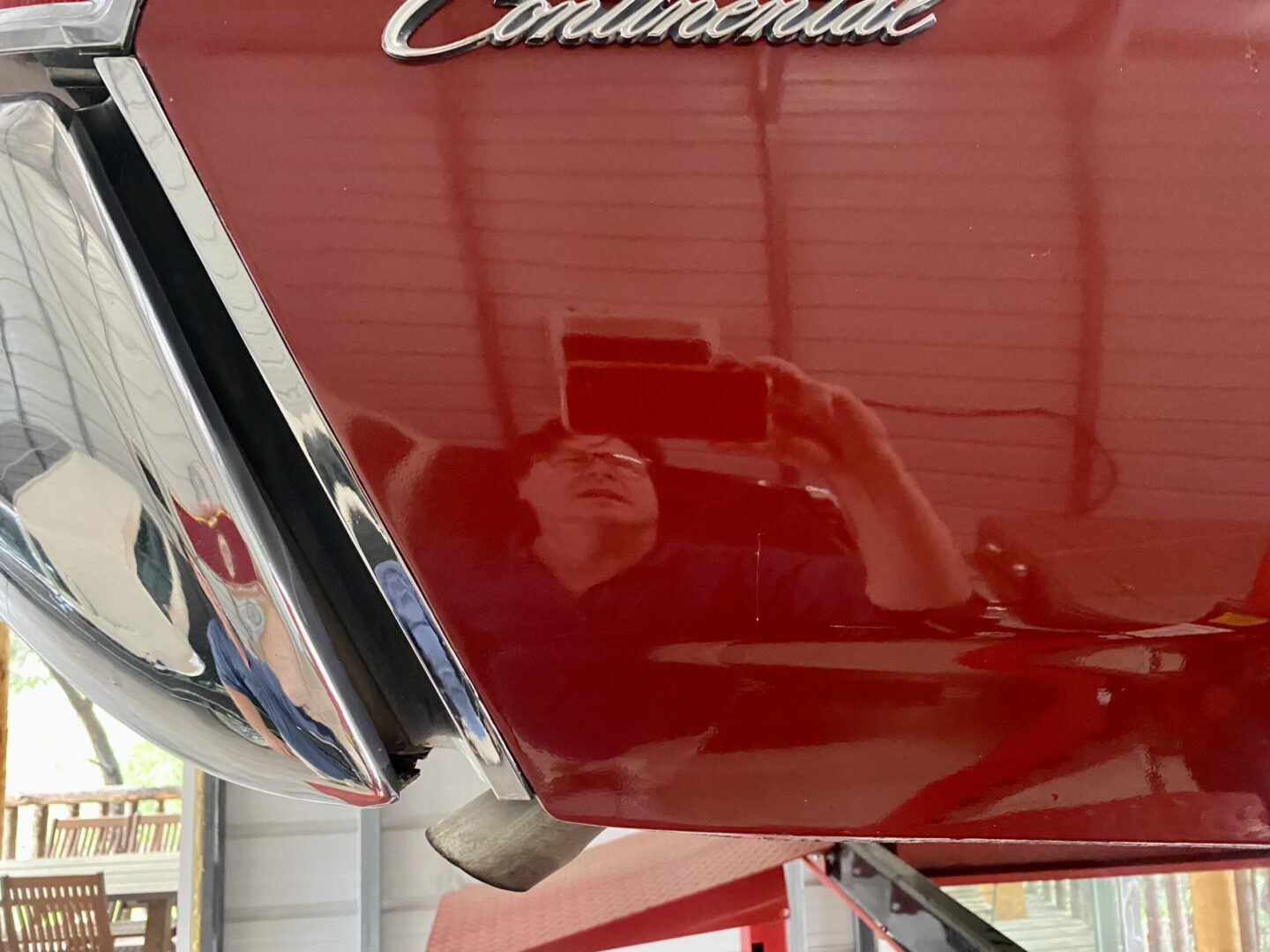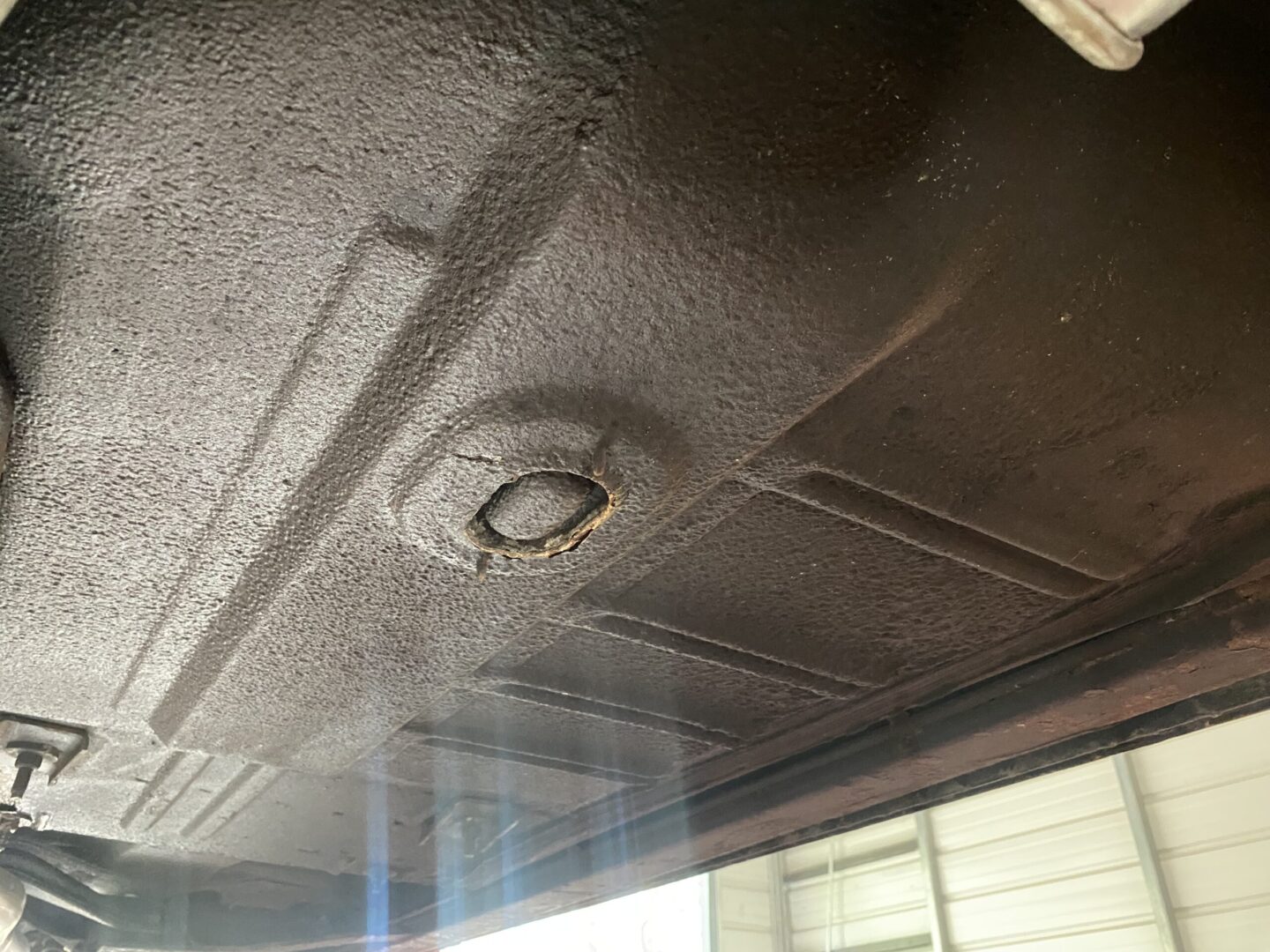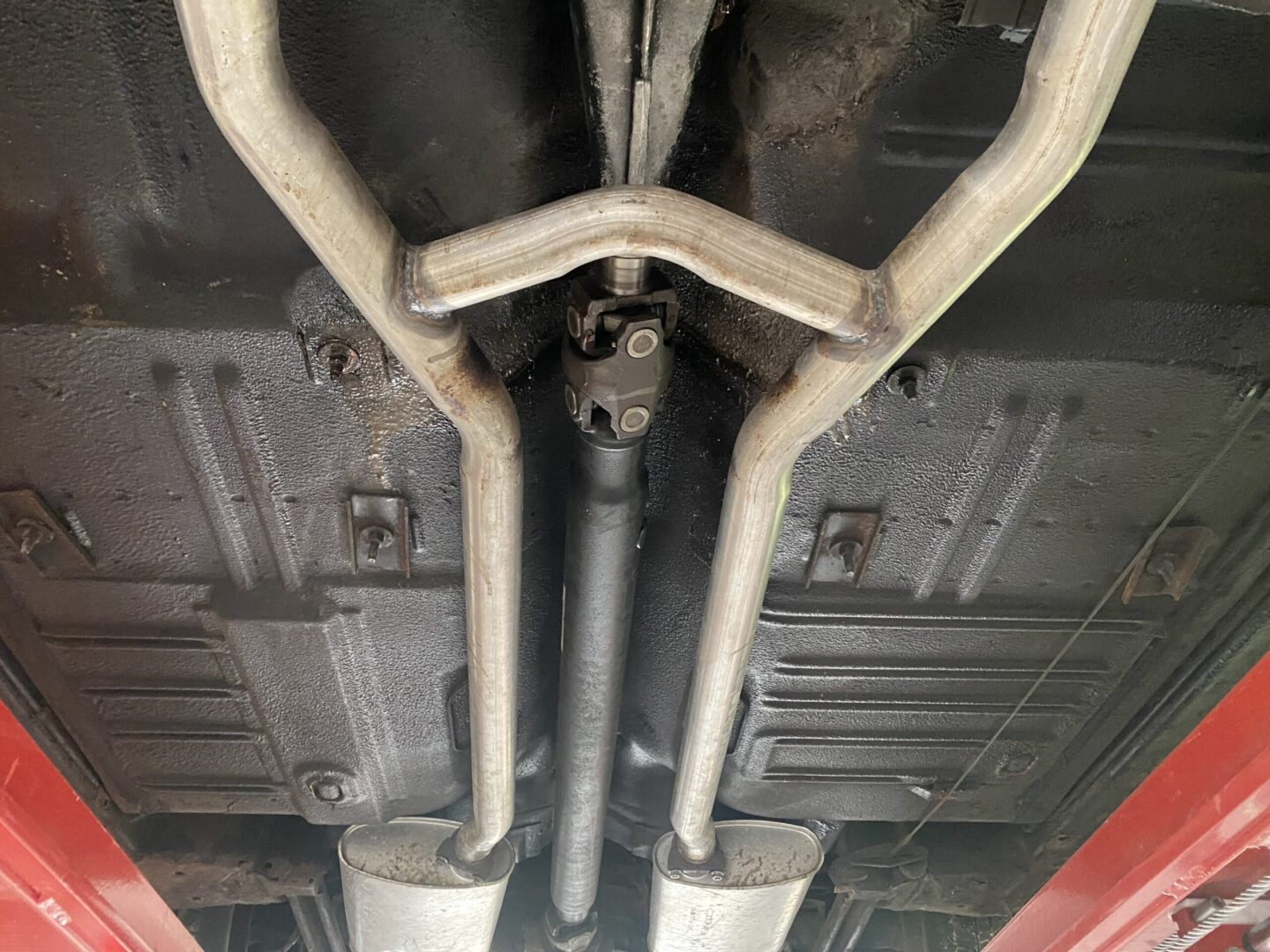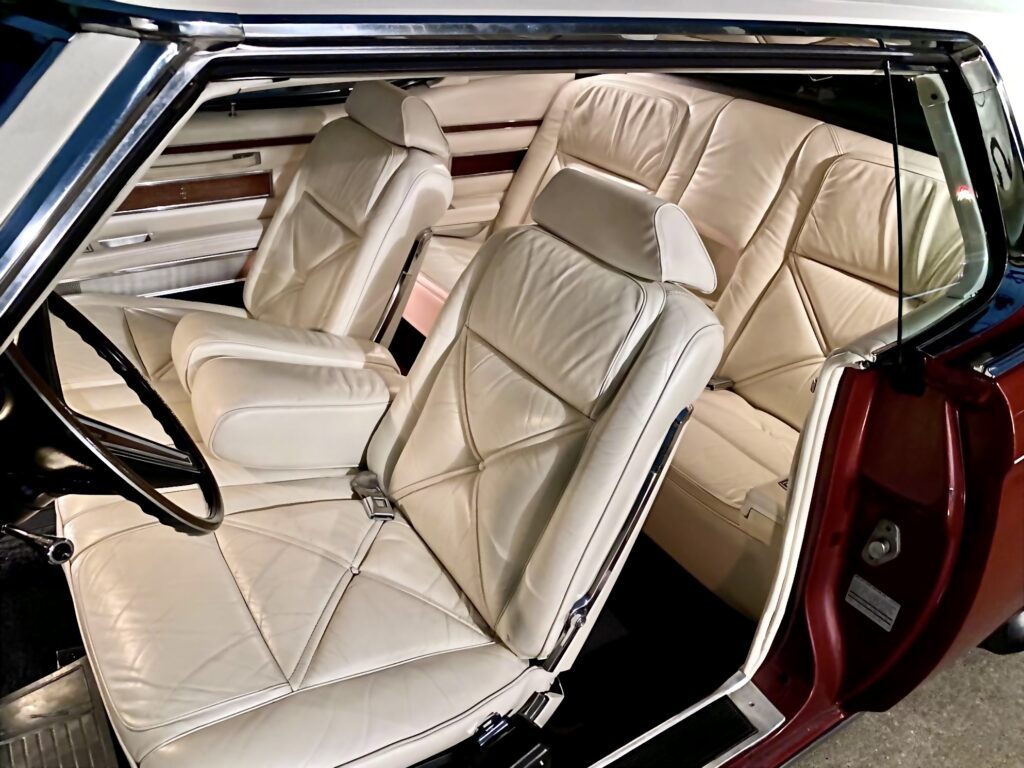 1972 Lincoln Mark IV with 27k orig miles.  Factory triple white with factory sunroof and all original paint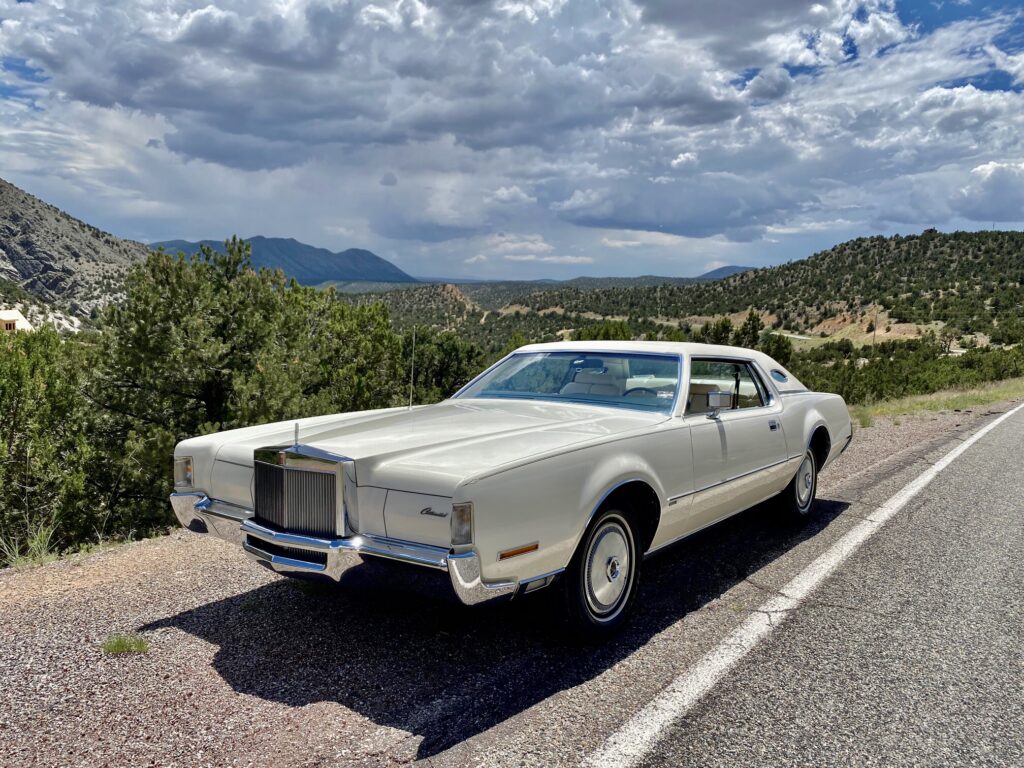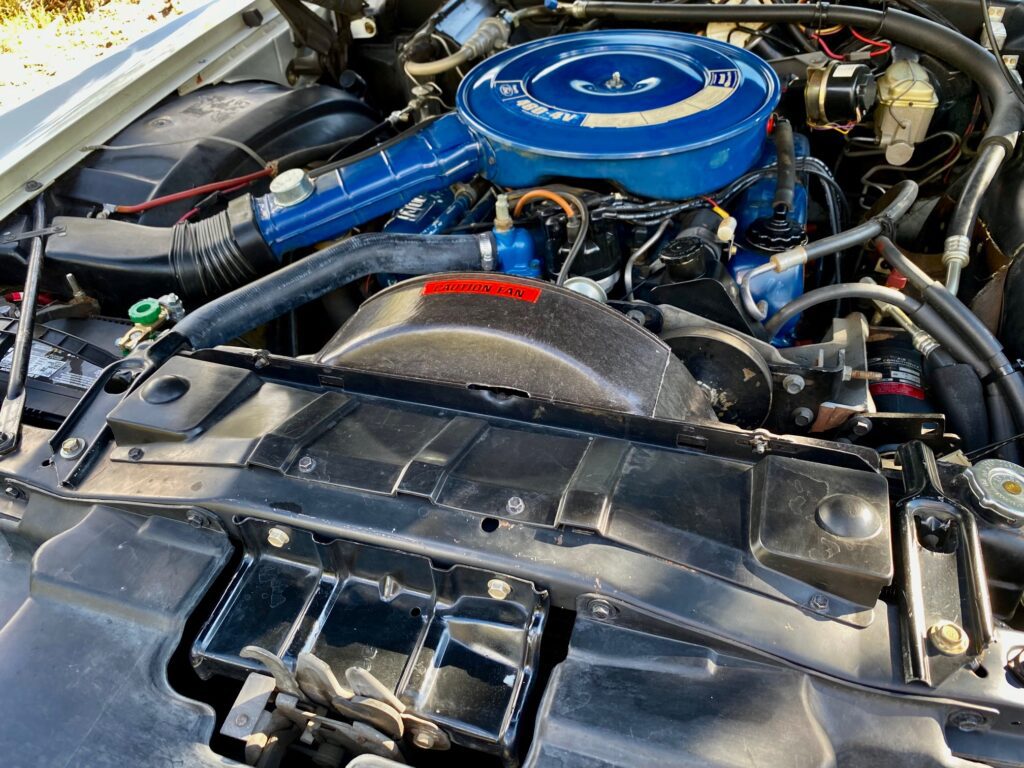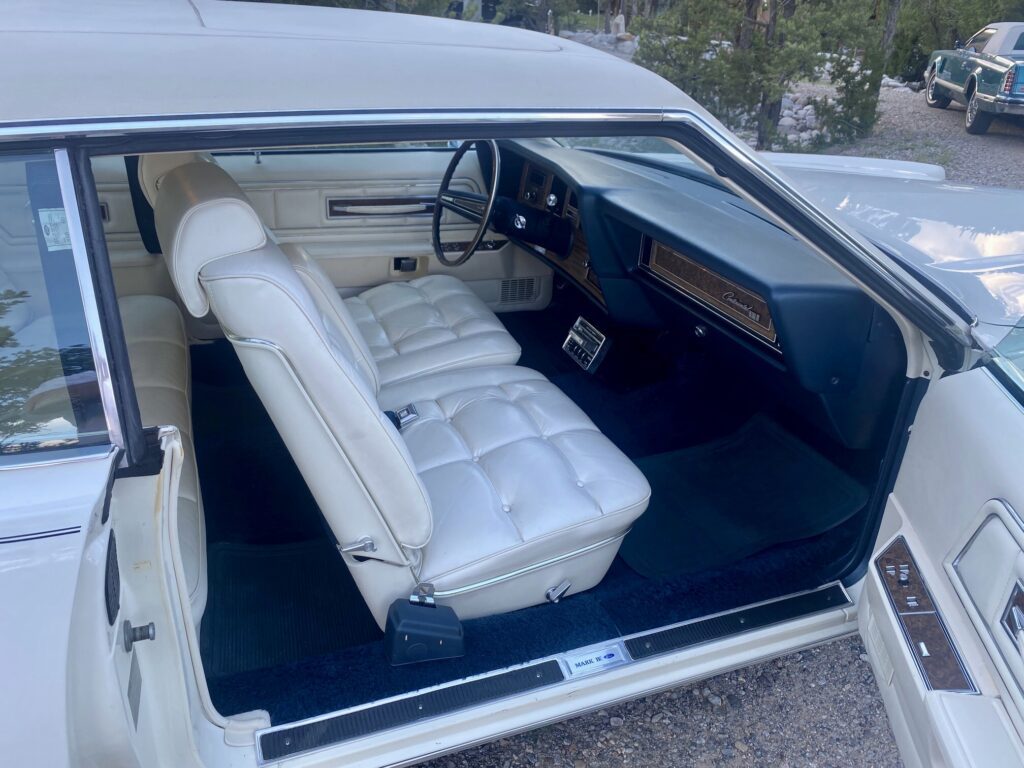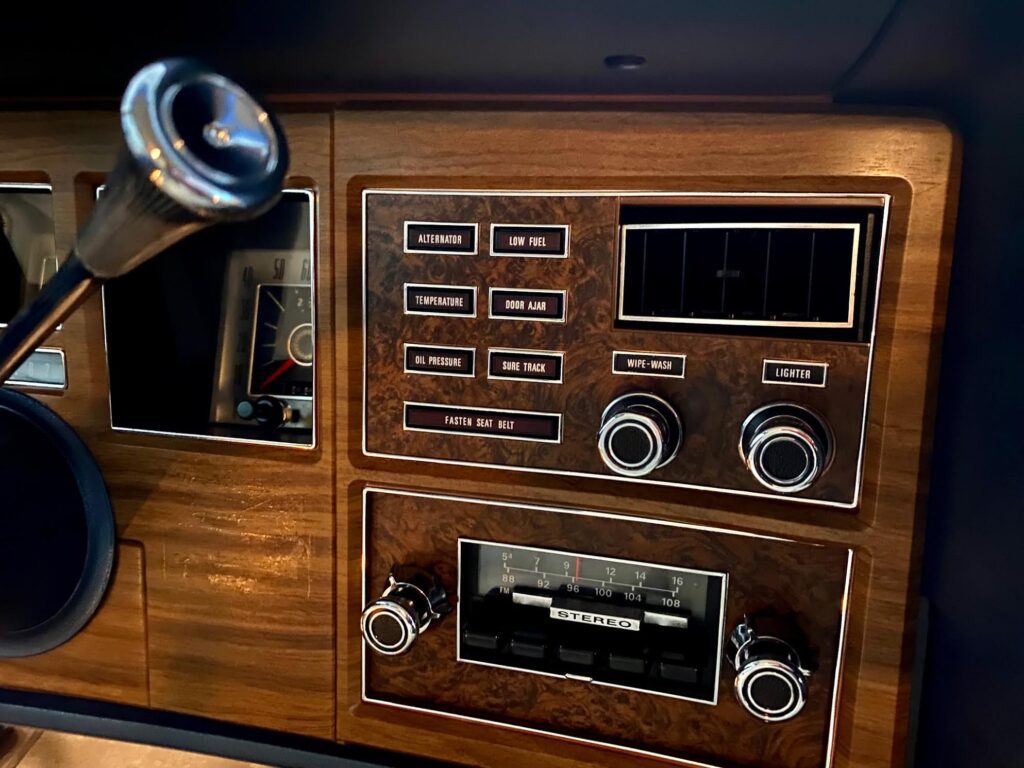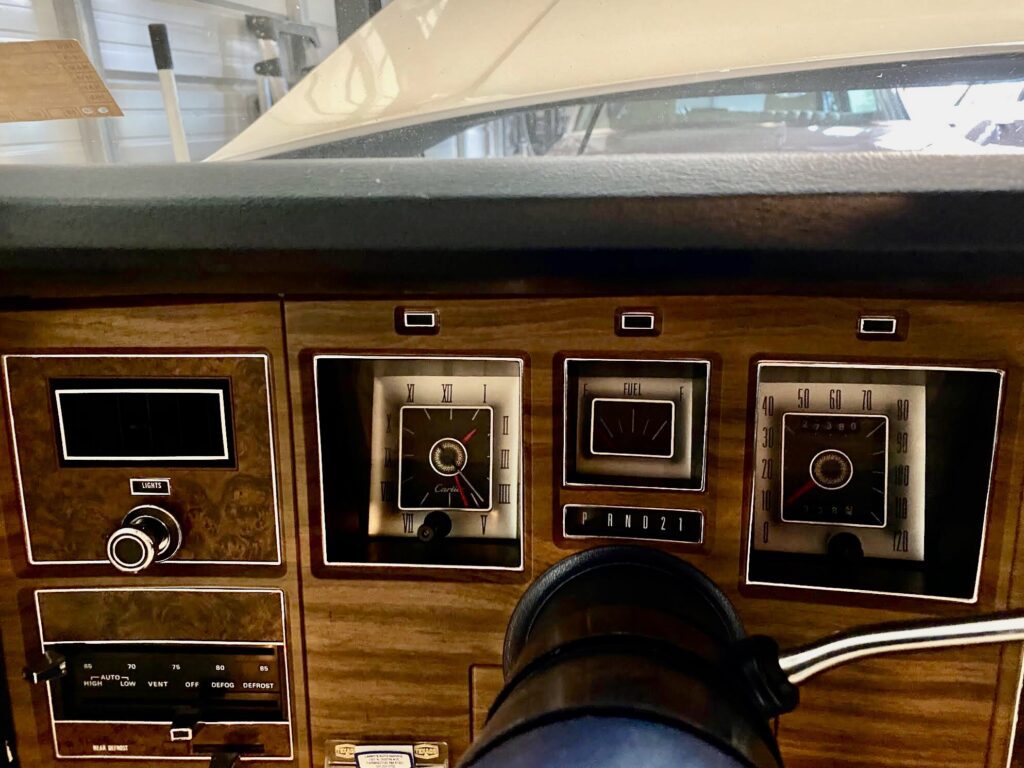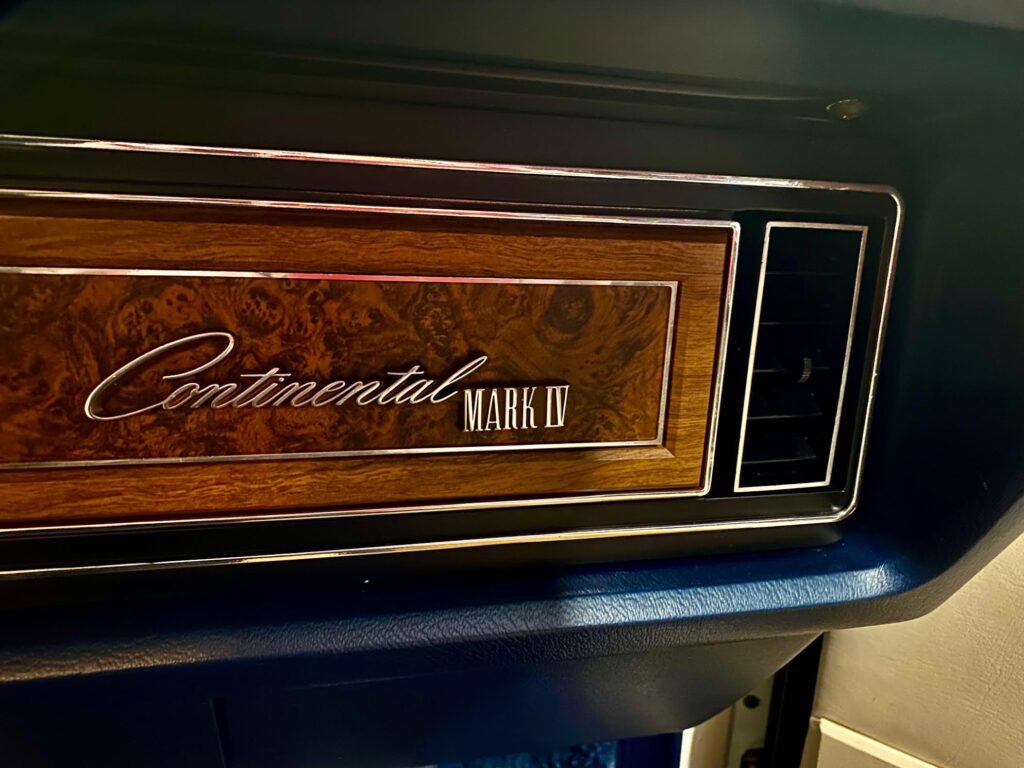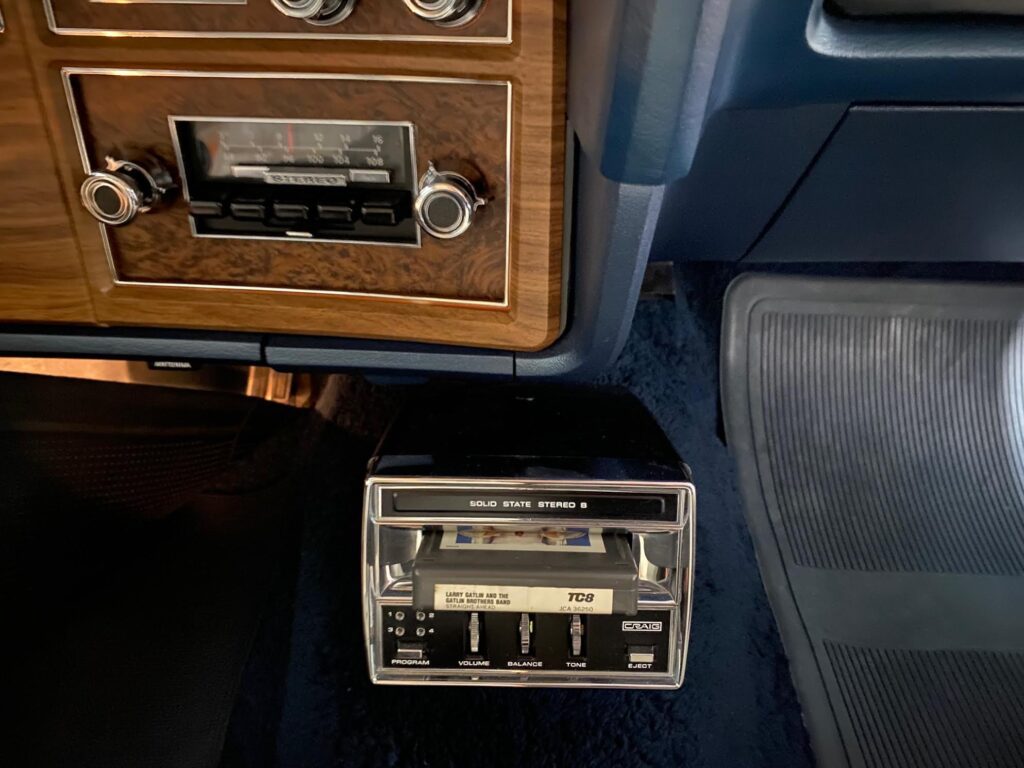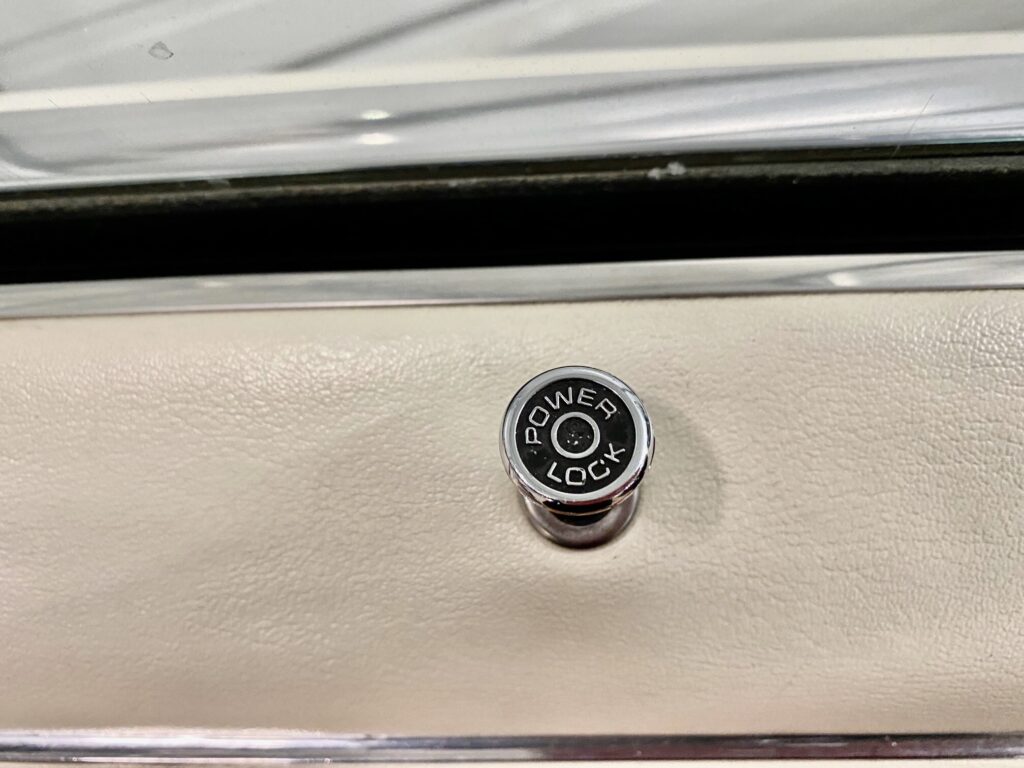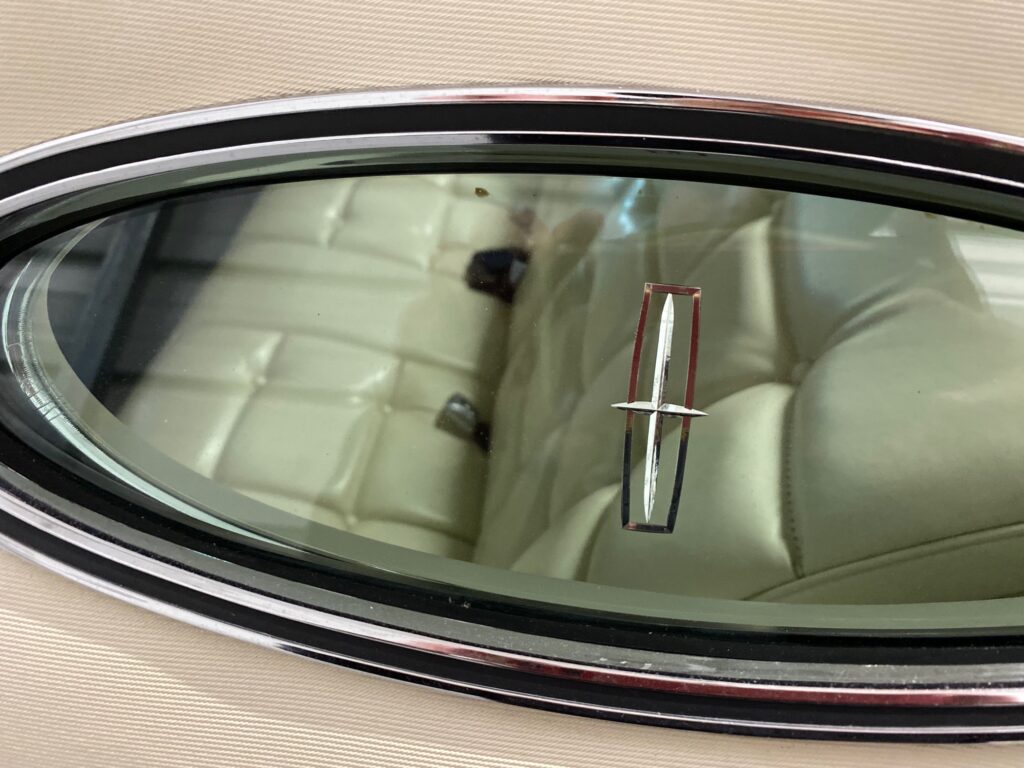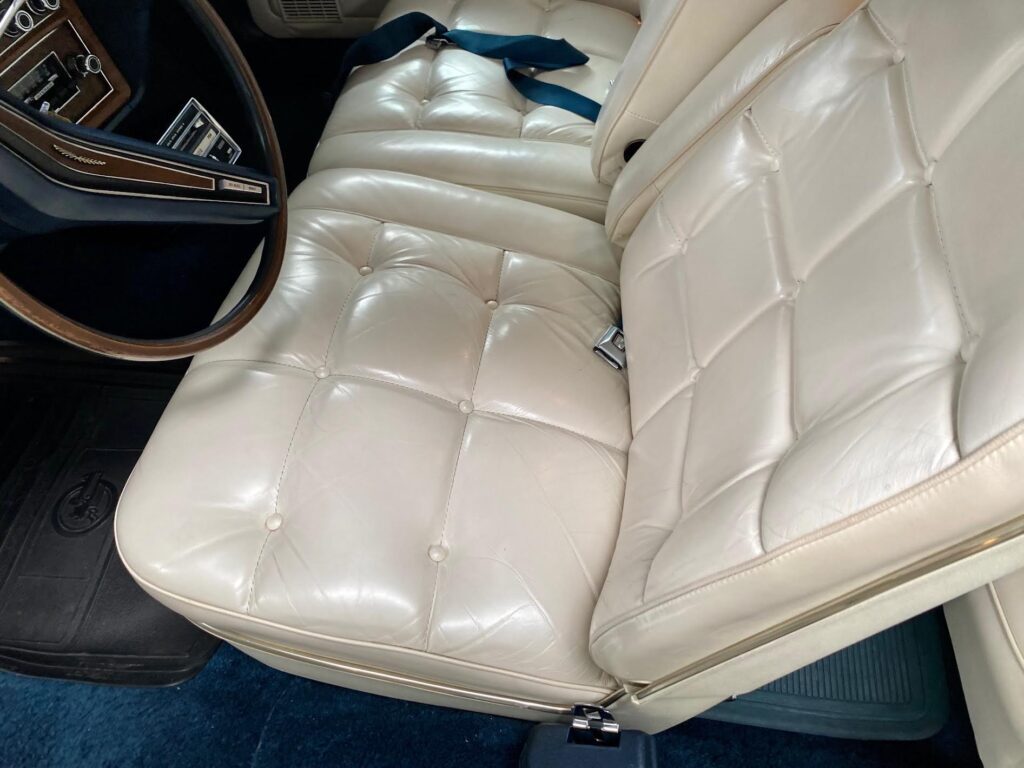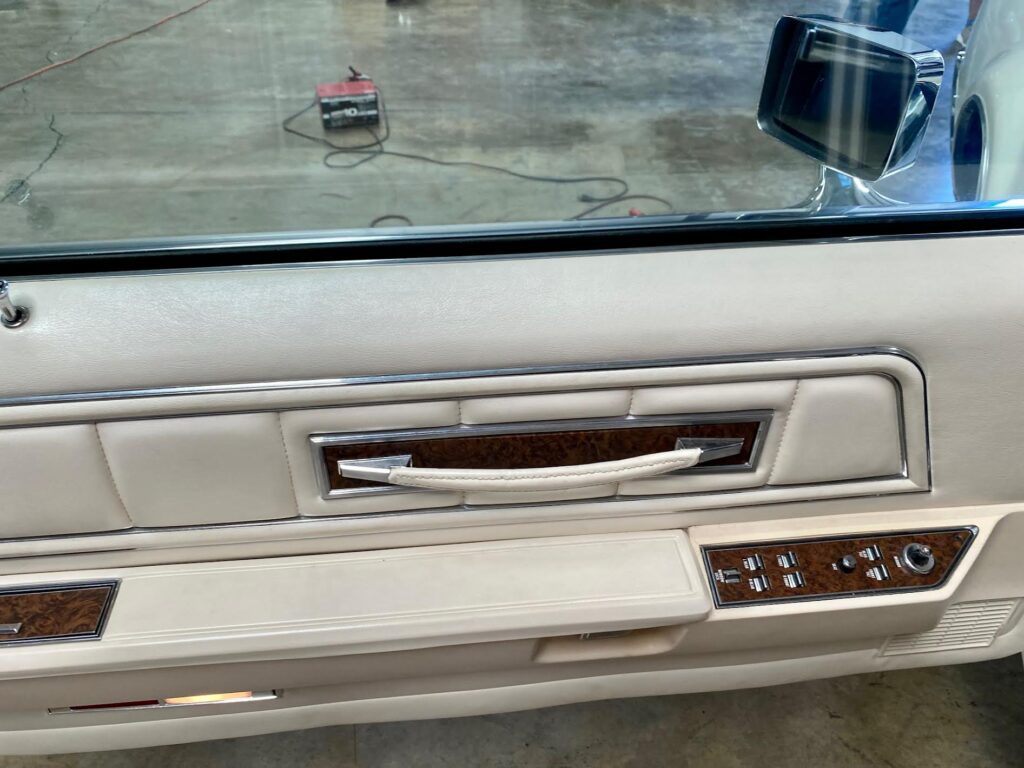 1972 280 SEL 4.5 Liter, California car since new, rare original rot metallic red with parchment color leather; complete records since new.  0 to 60 was 9.1 as tested in 1972.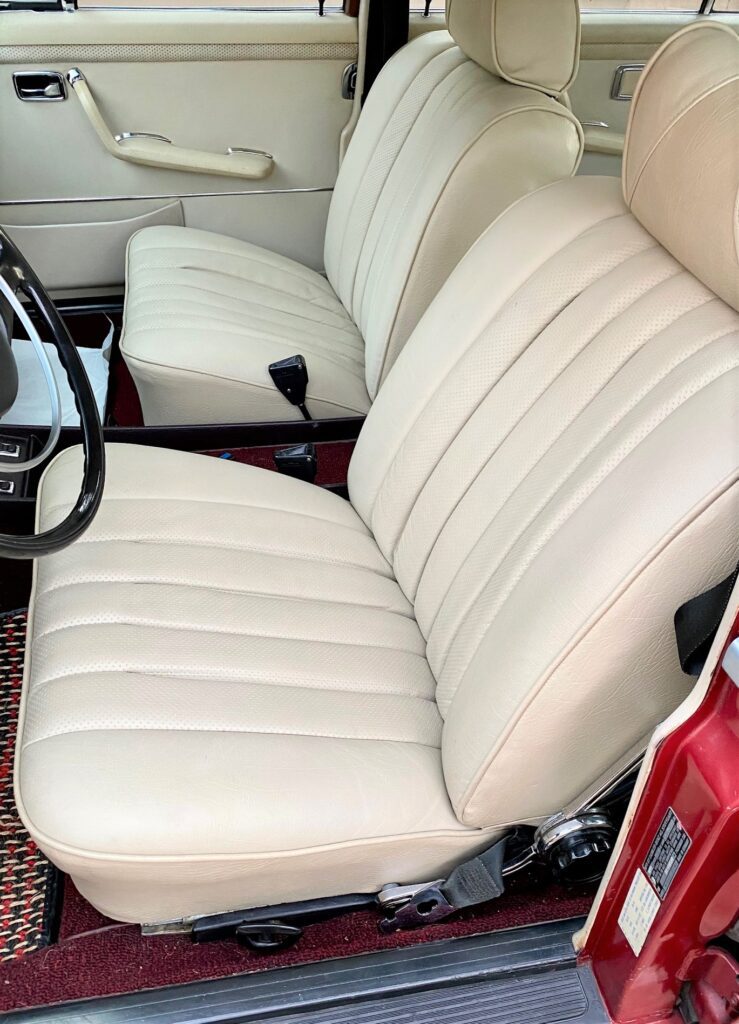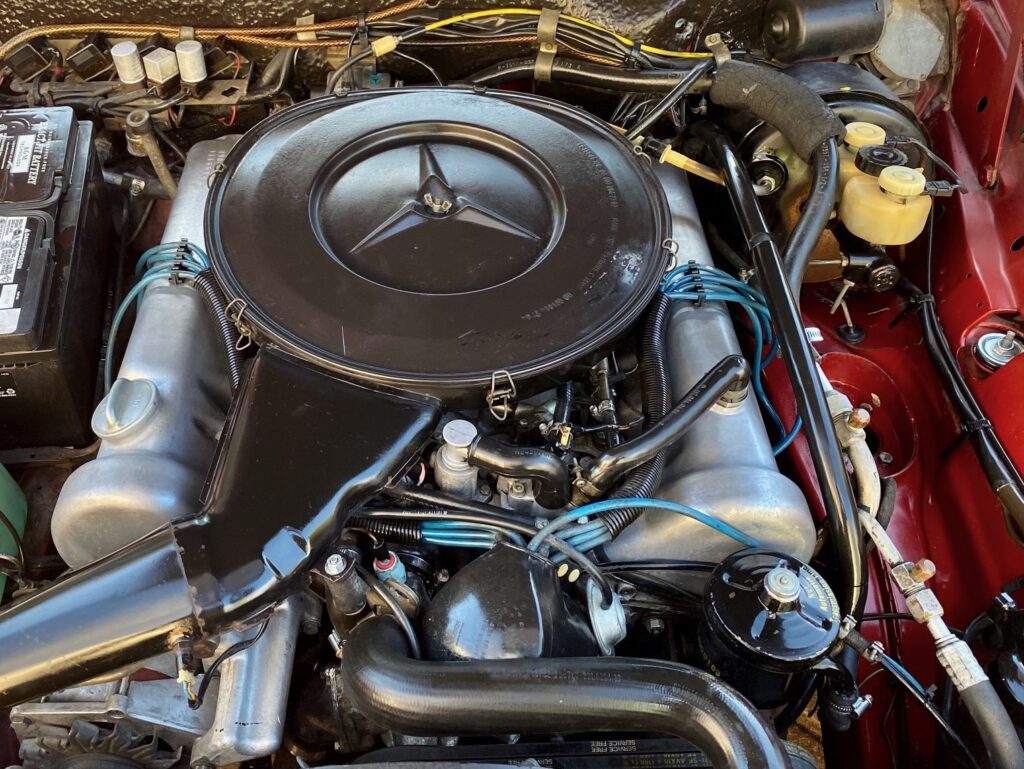 1978 Seville with 34,838 original miles, 5.7 Liter gasoline with factory bendix computer controlled port fuel injection.  Extremely well preserved with incredible colors and options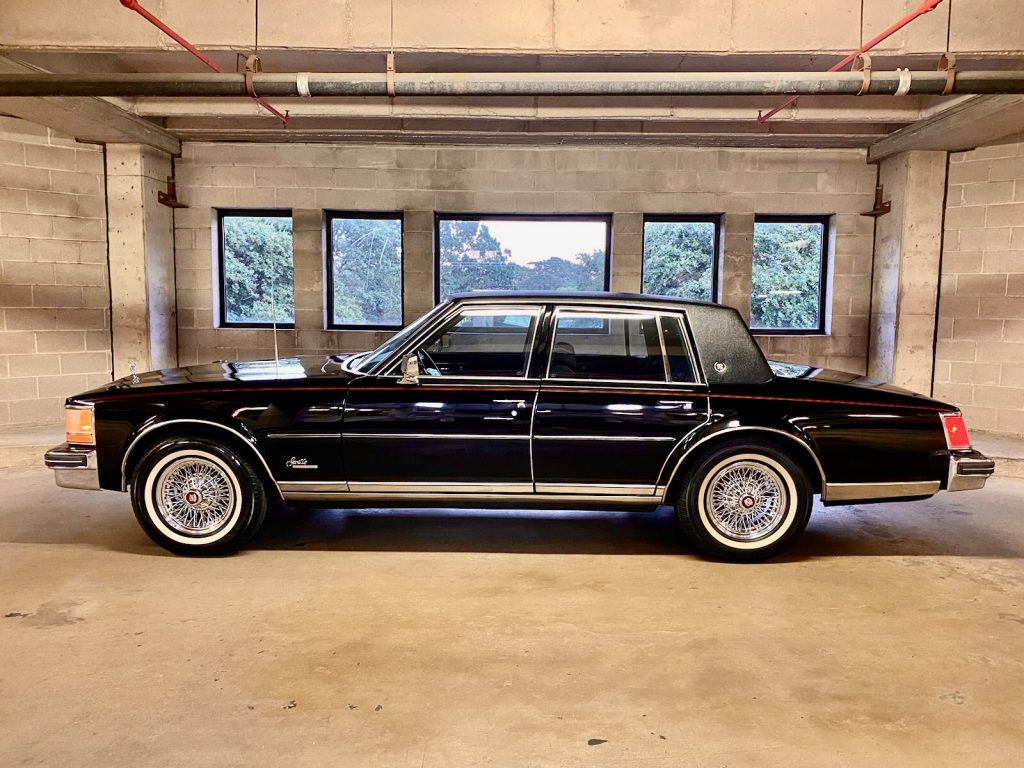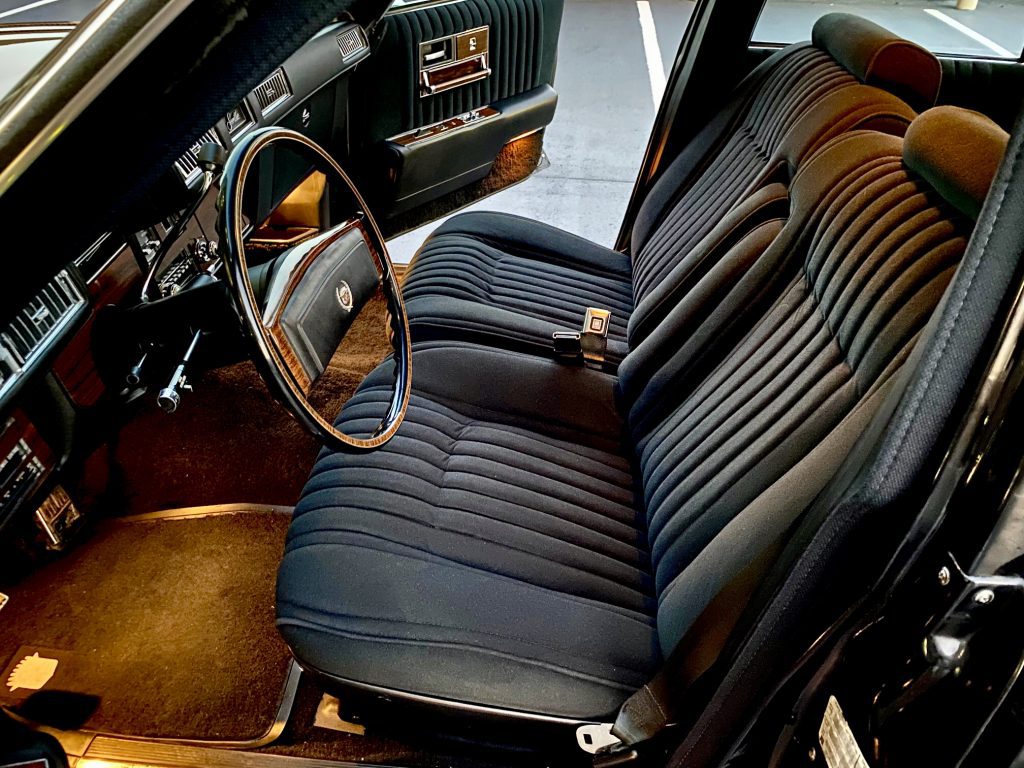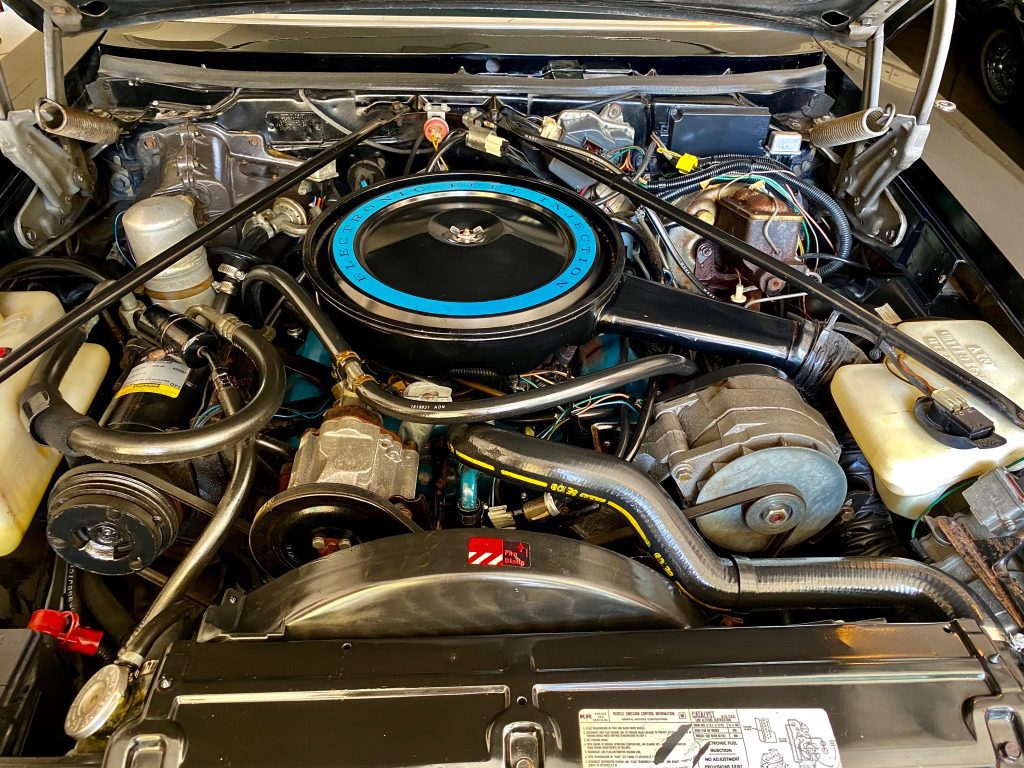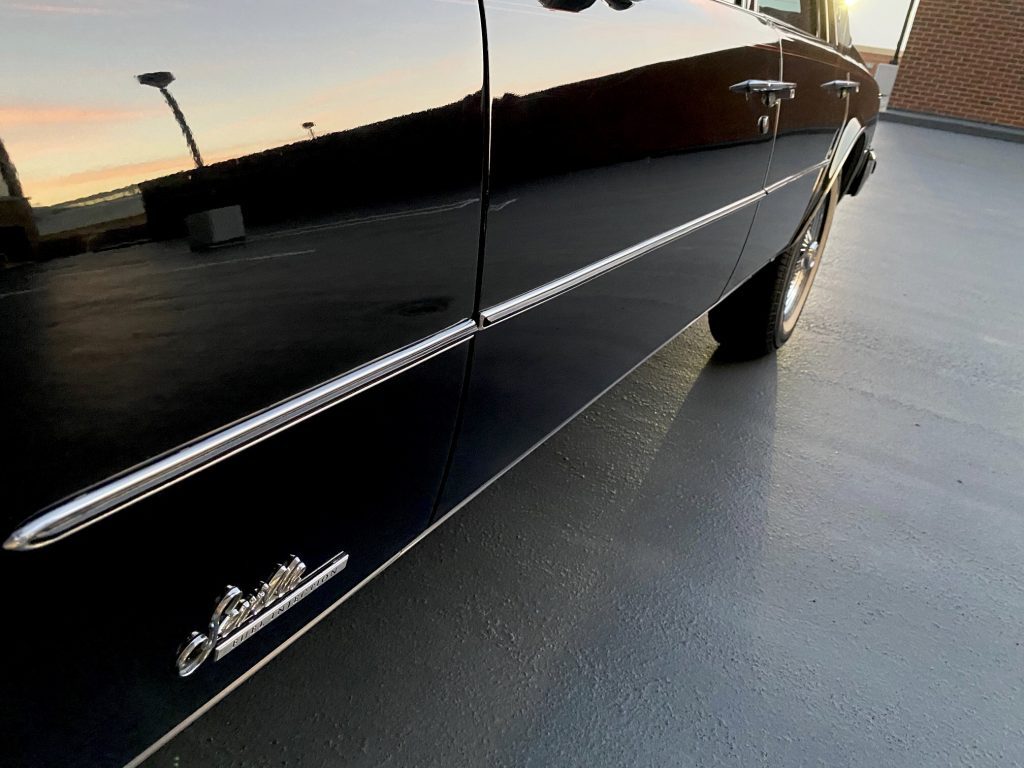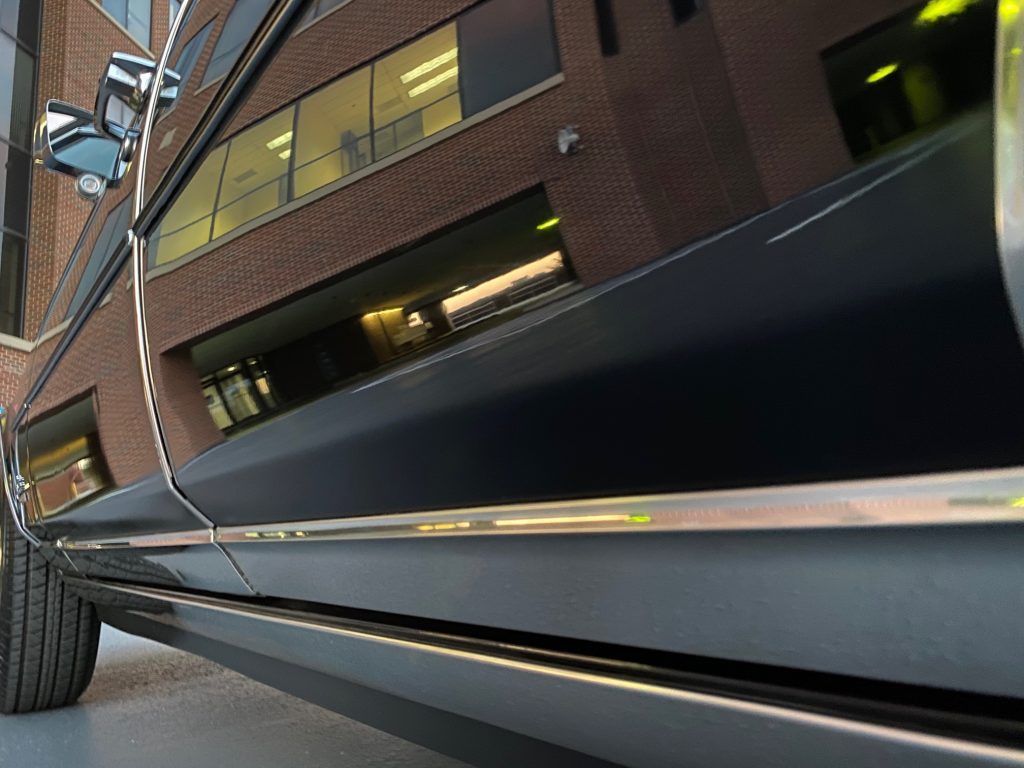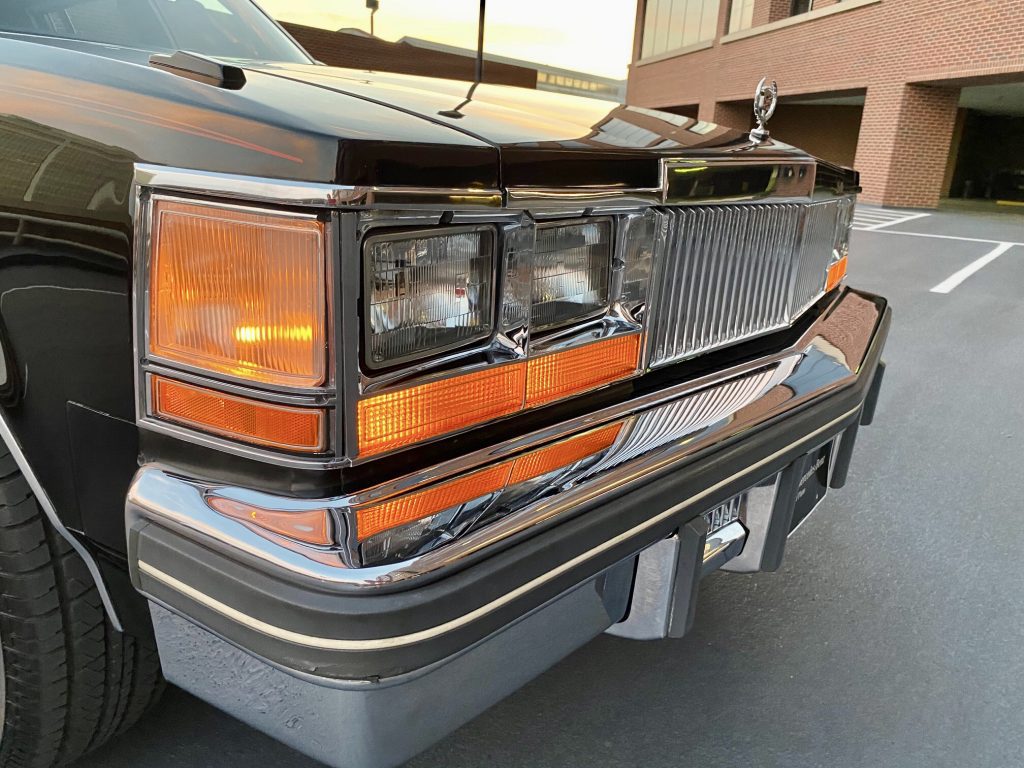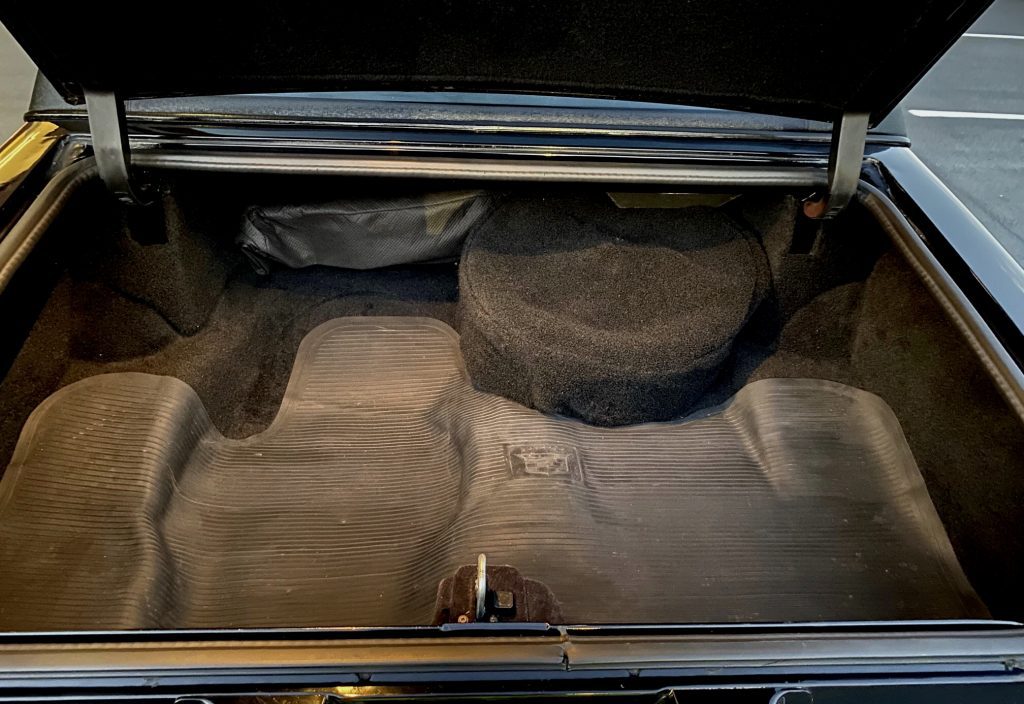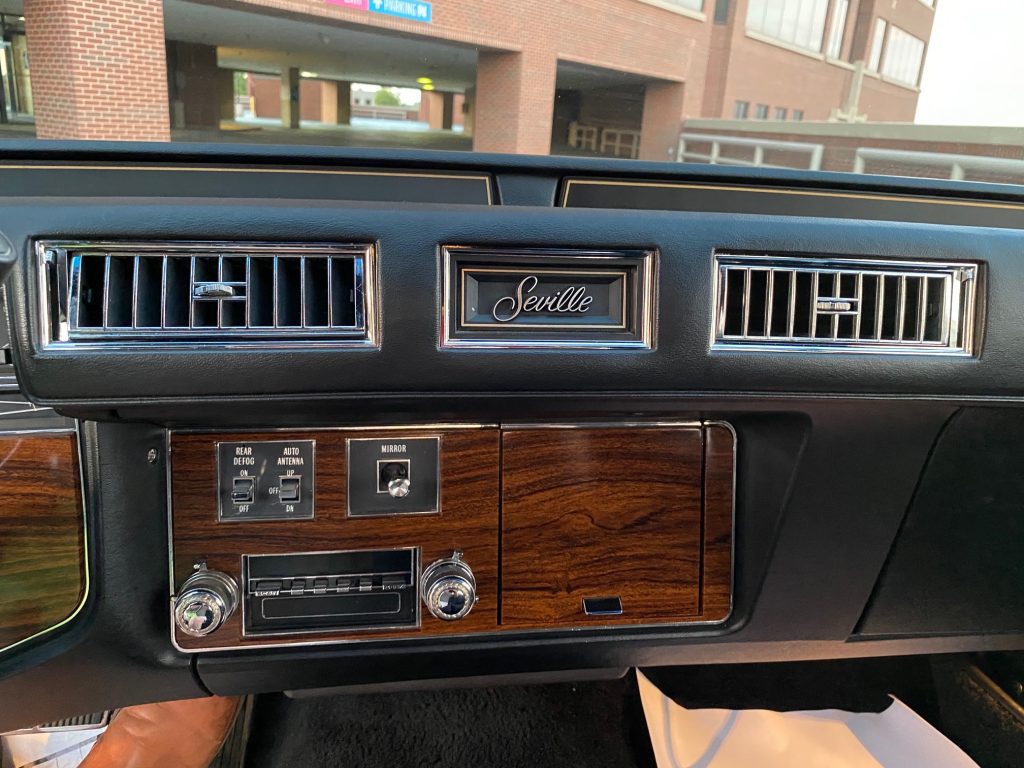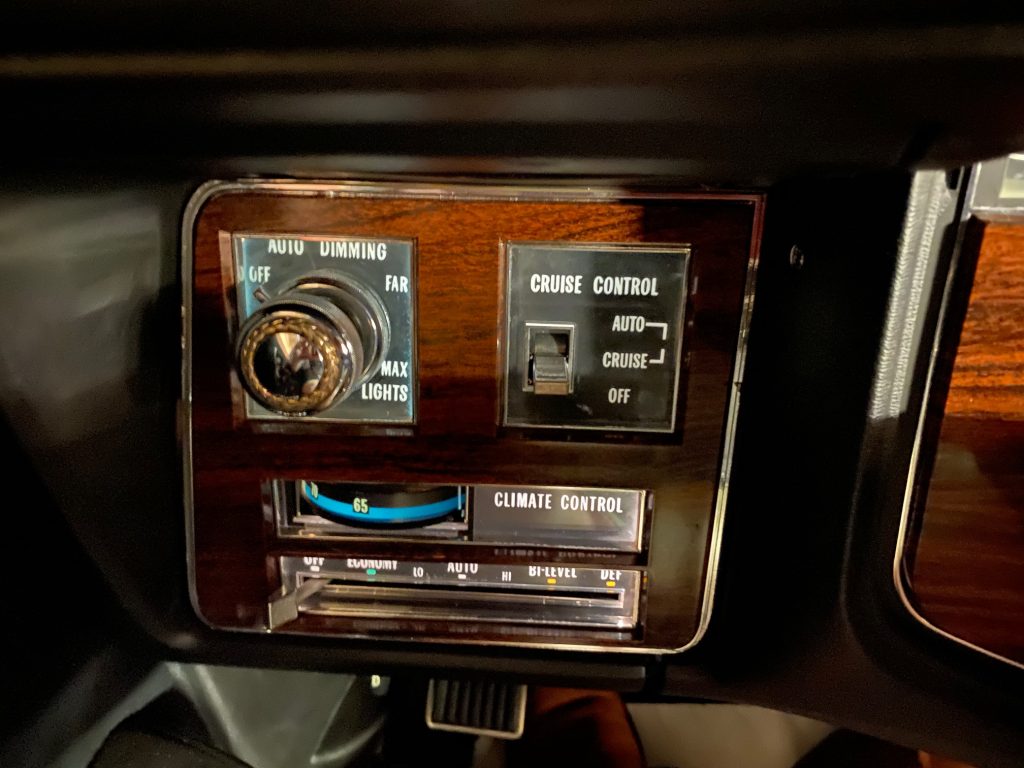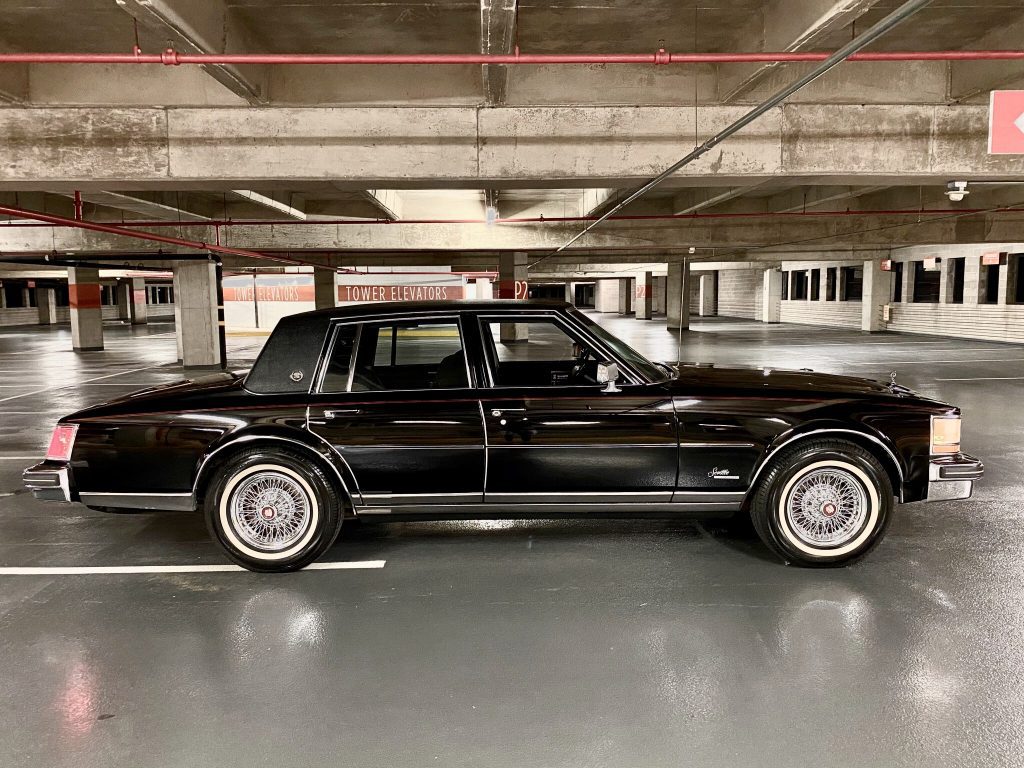 1978 Fleetwood Brougham with 46k miles.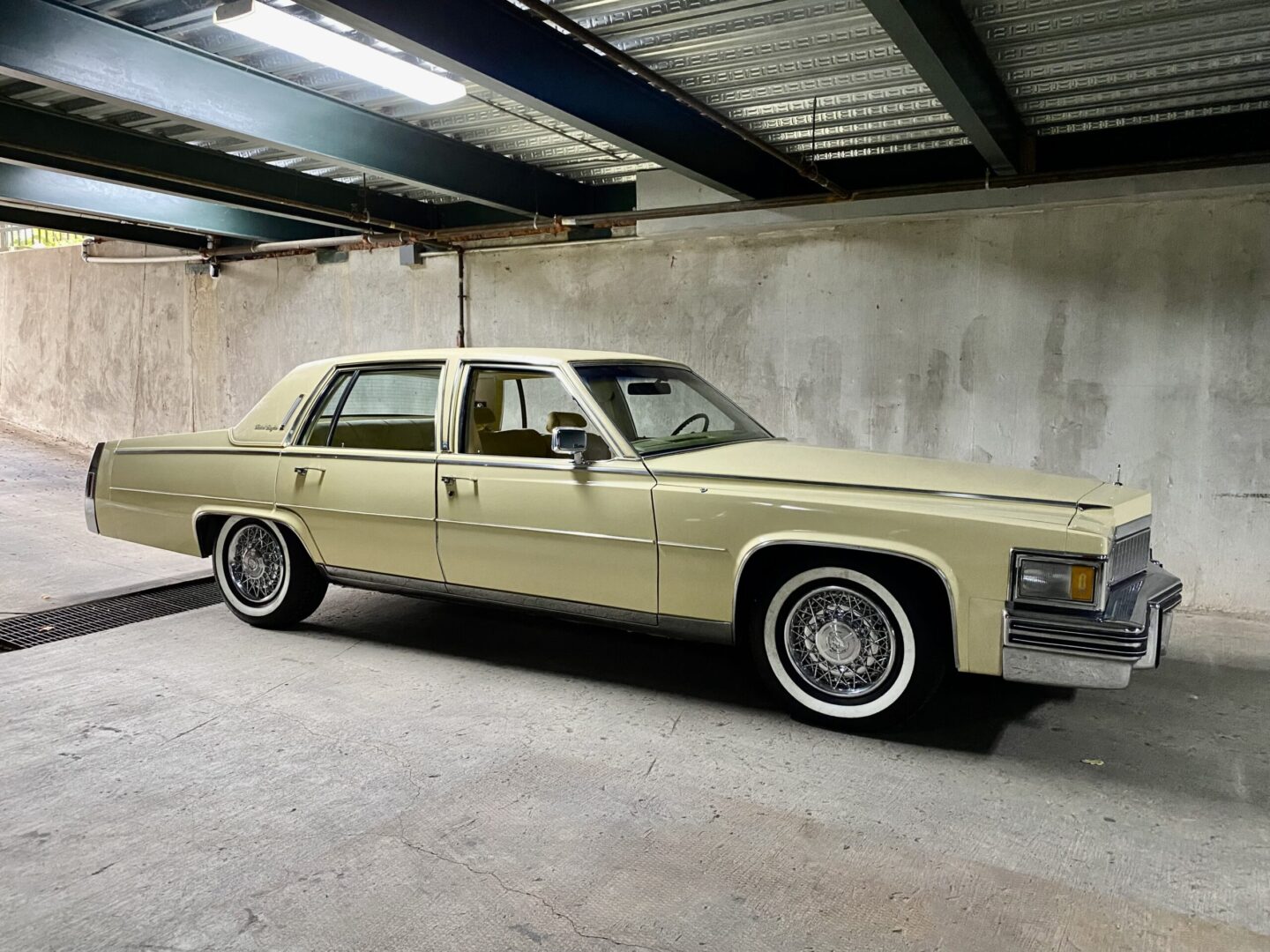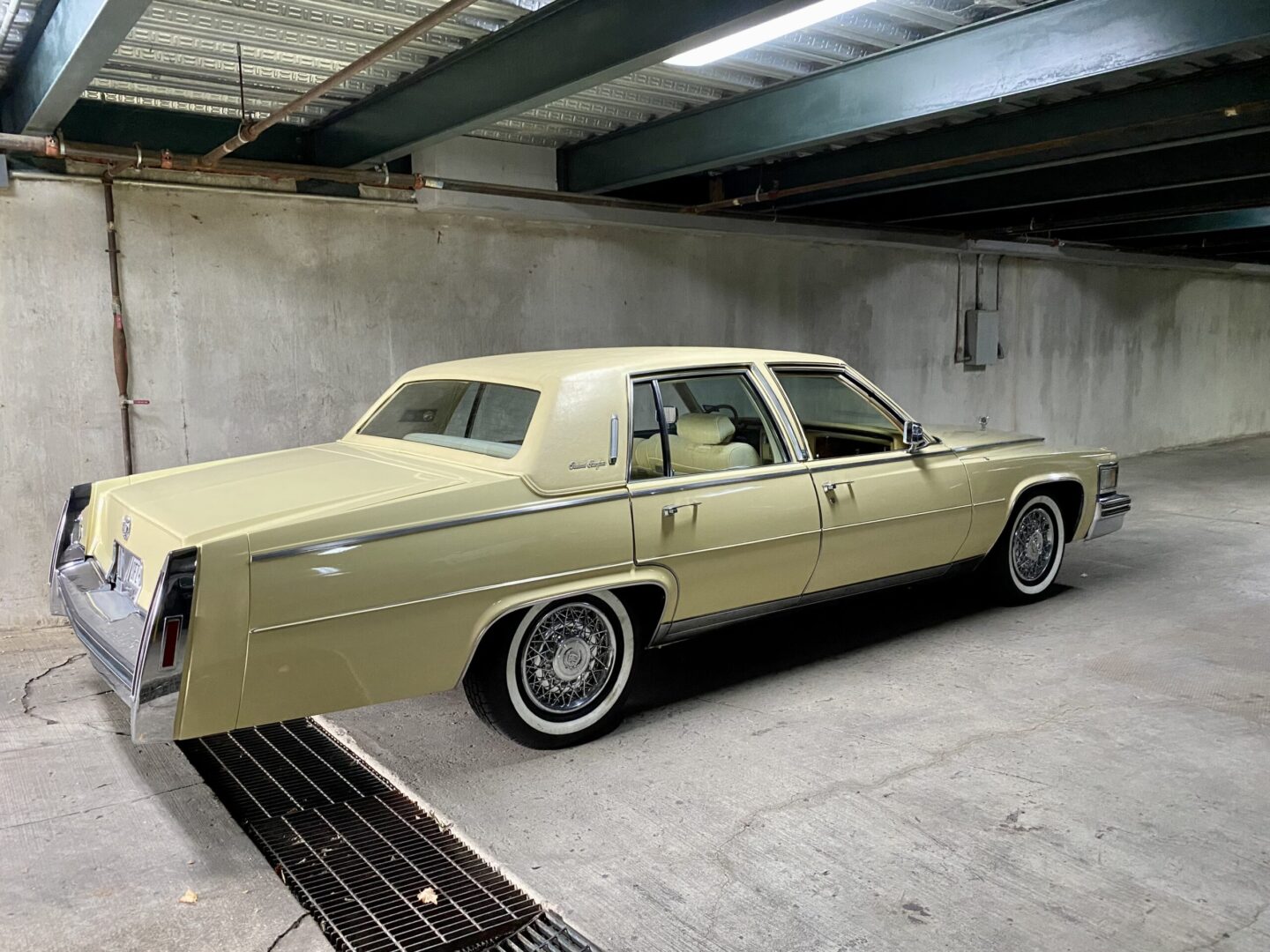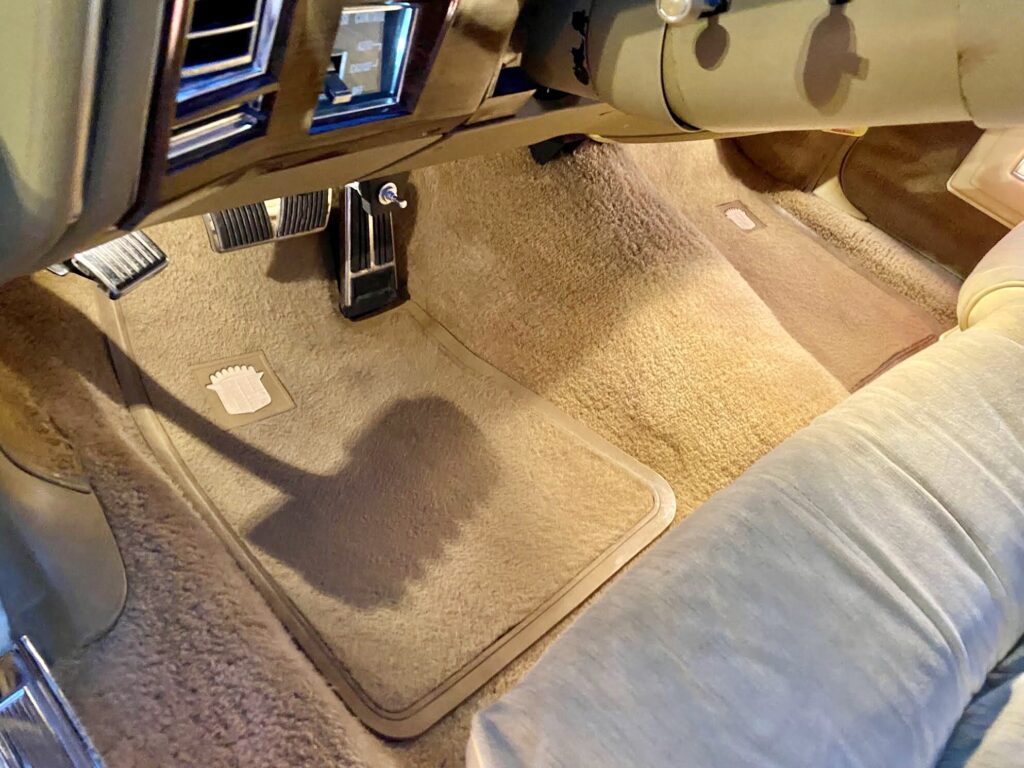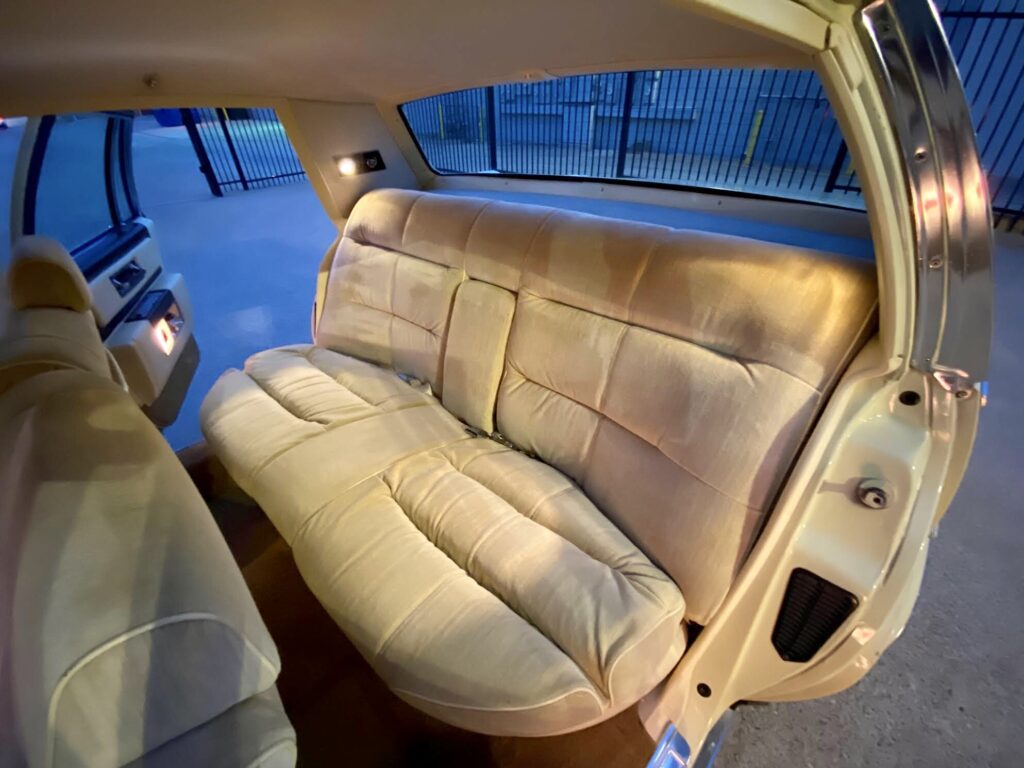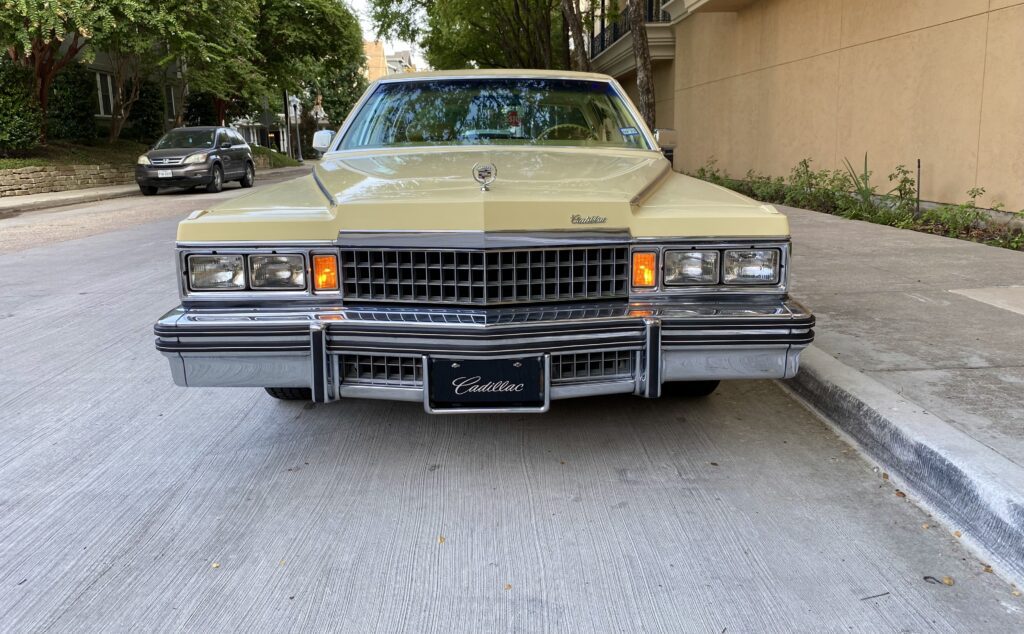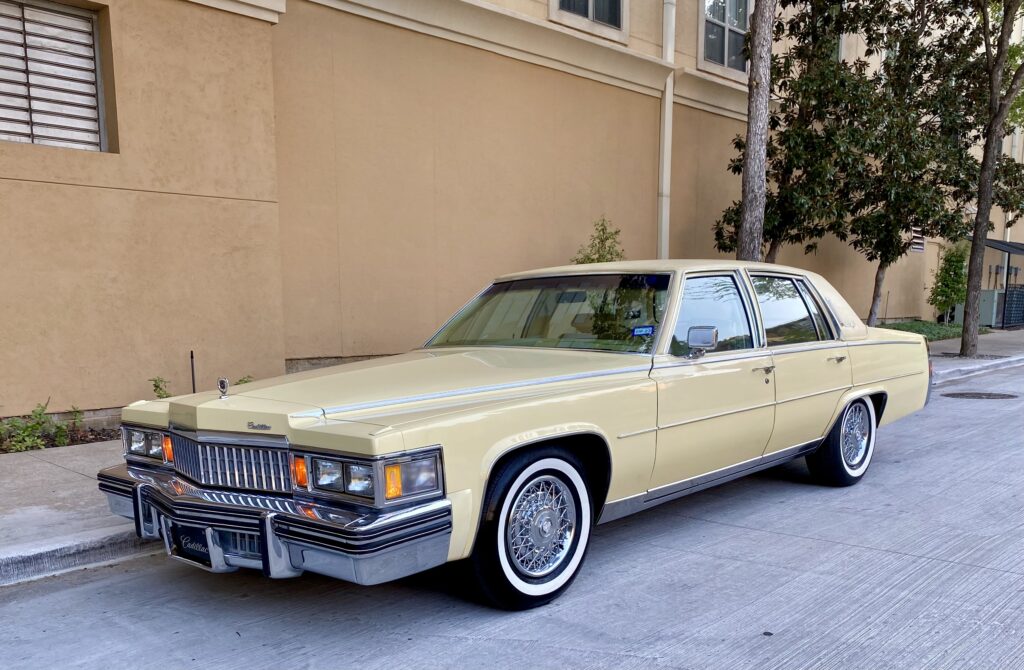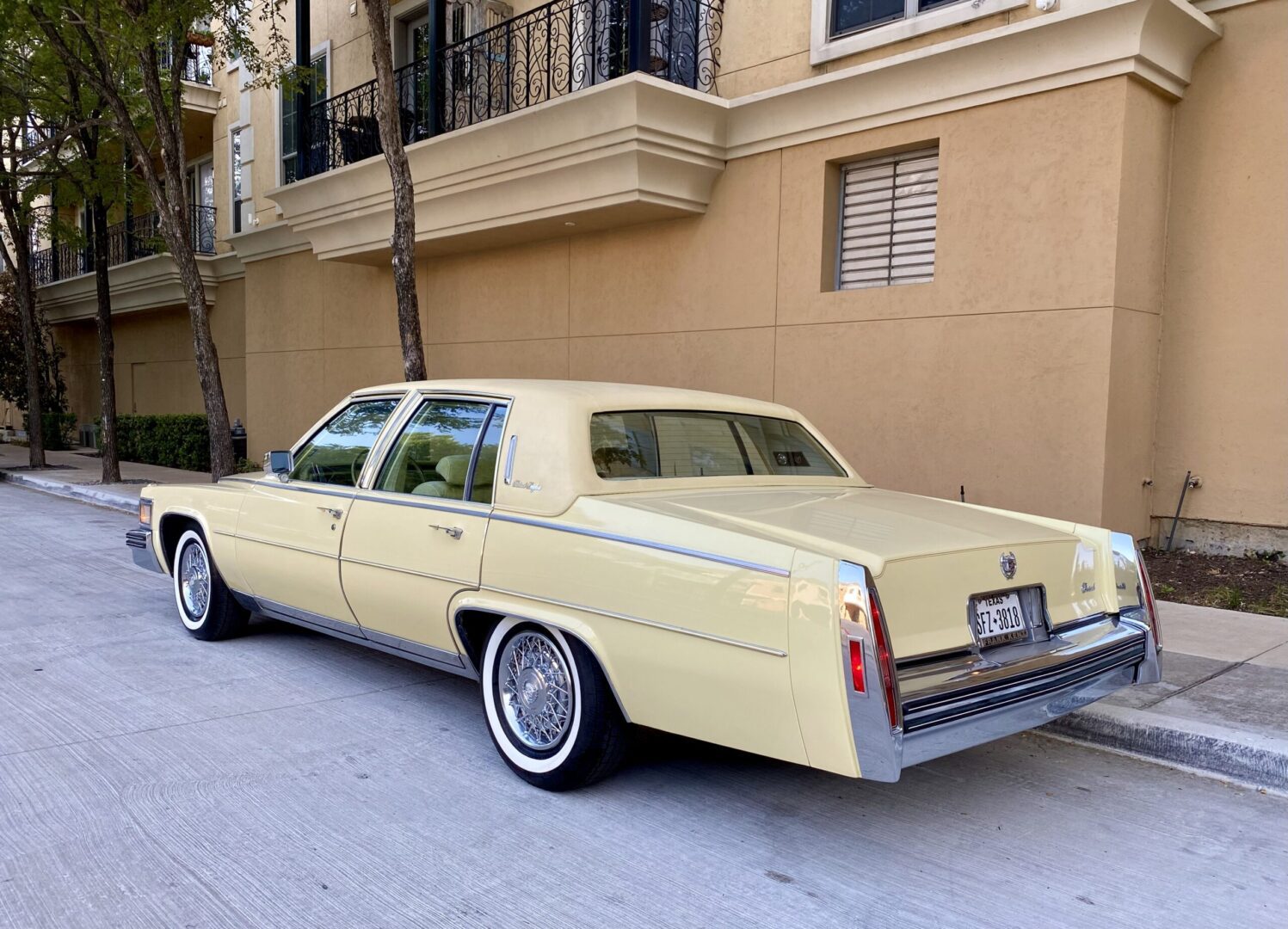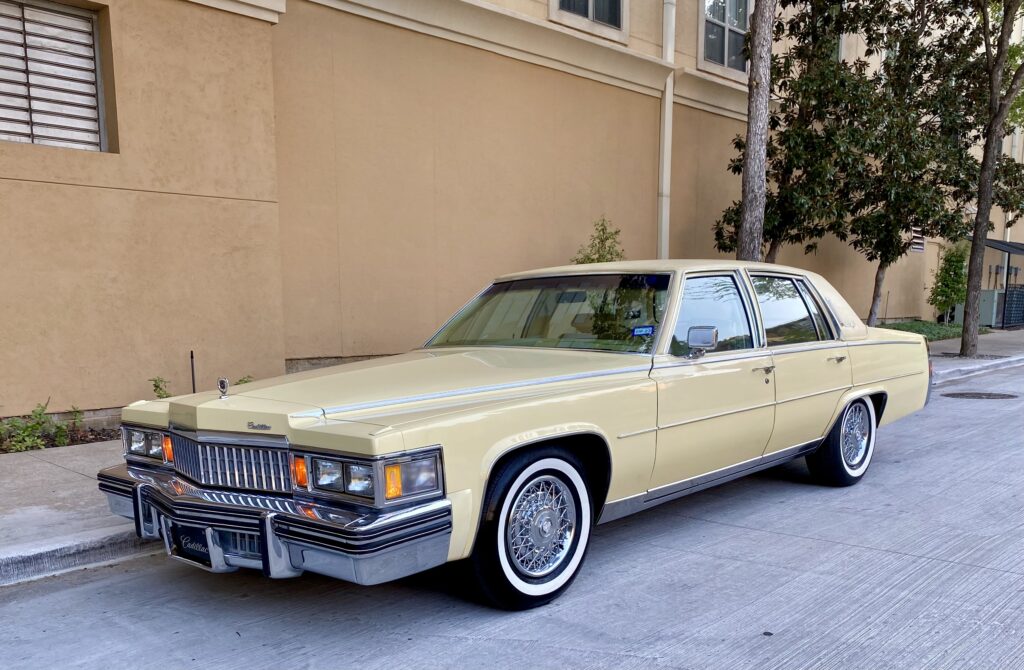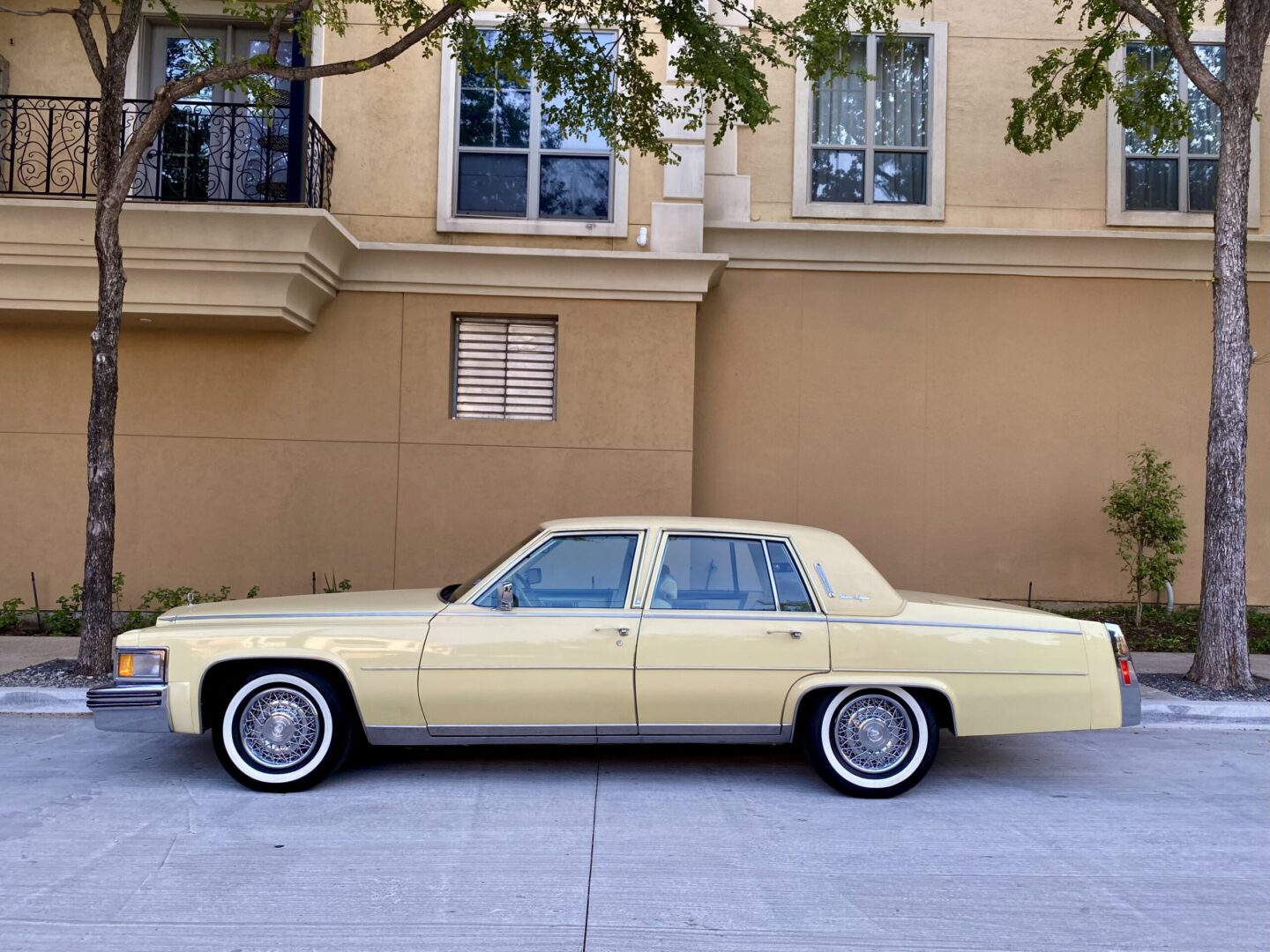 1980 Cadillac Fleetwood Coupe with 34k miles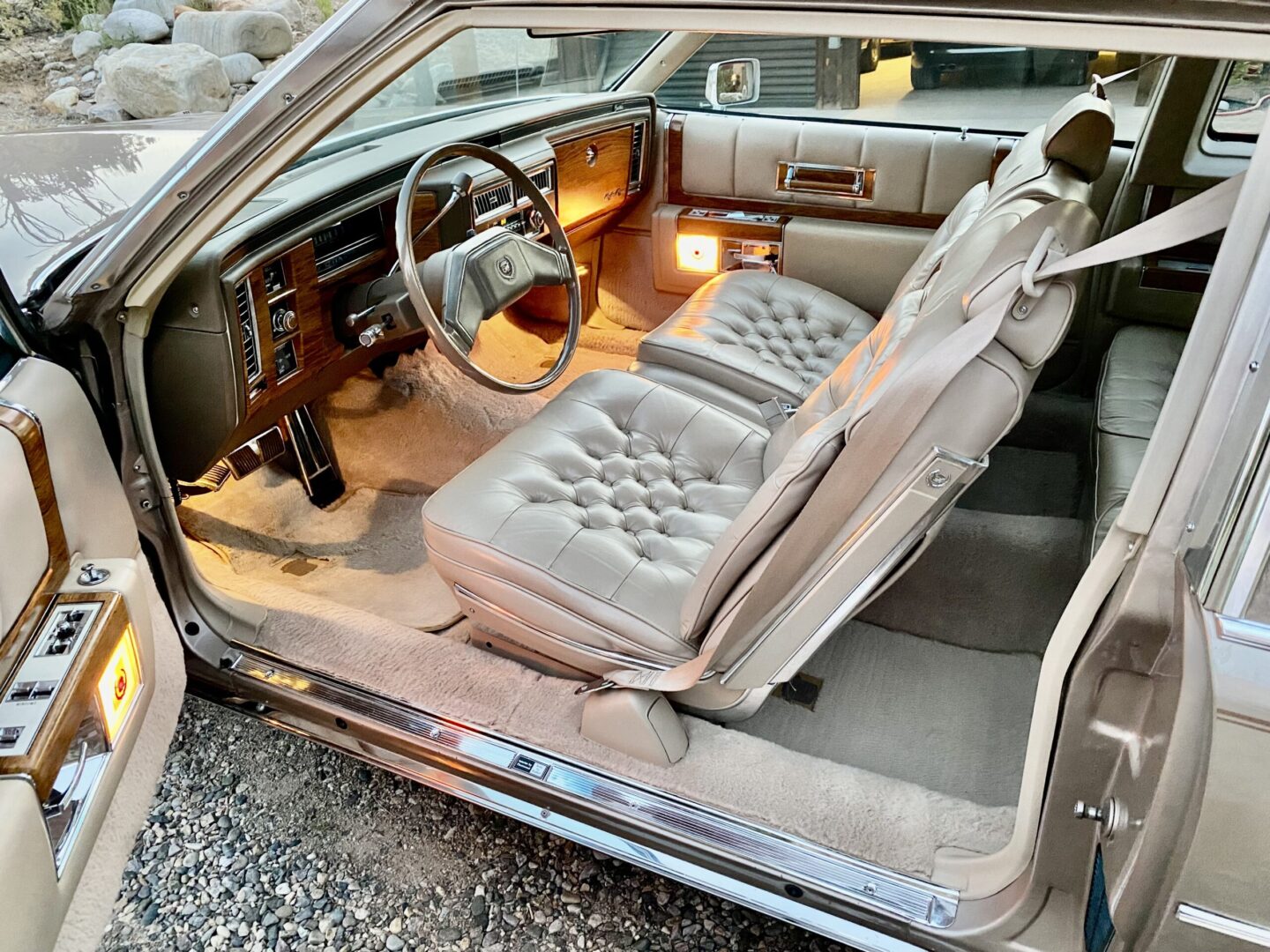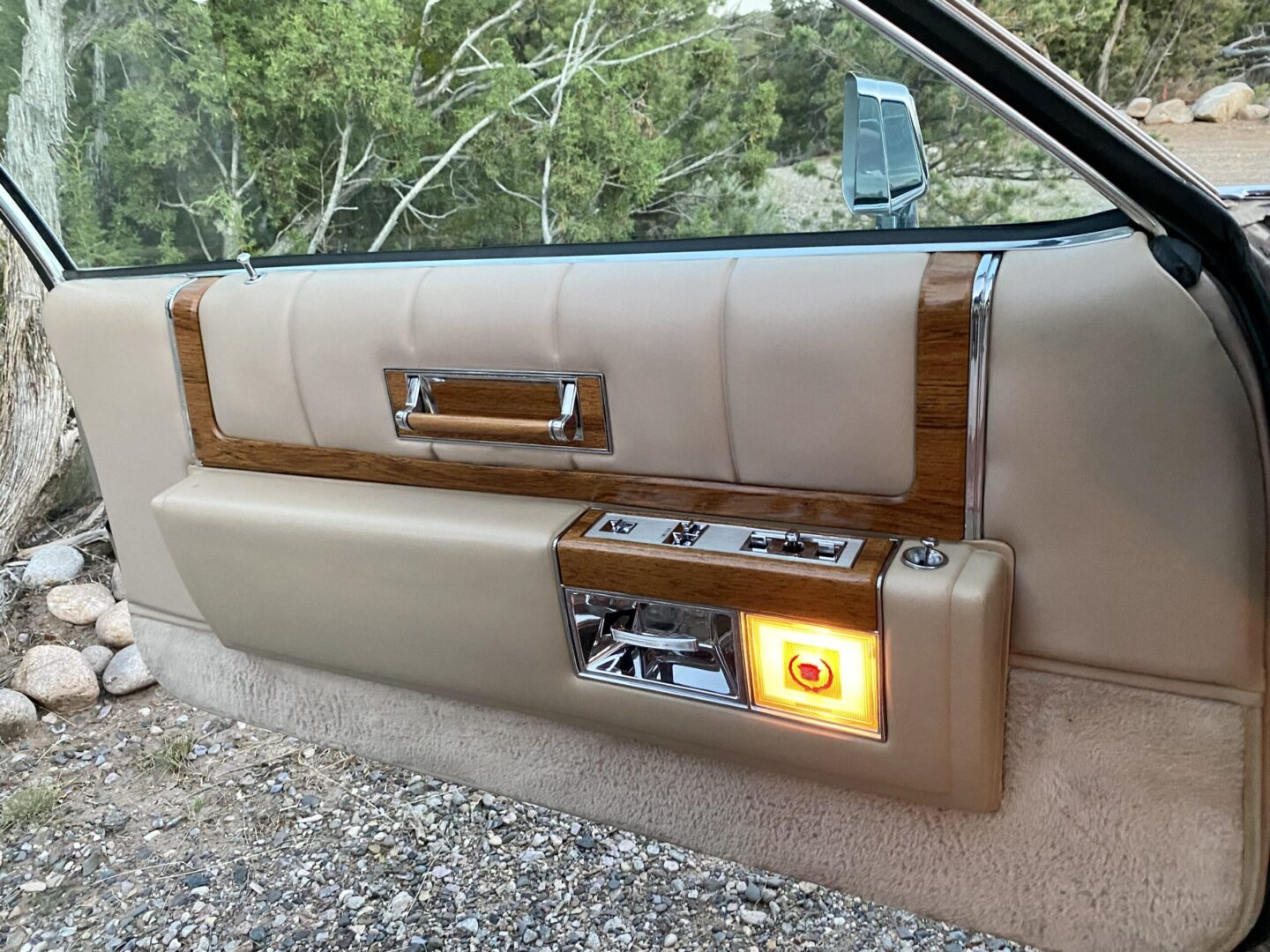 1981 Fleetwood Brougham D'Elegance, 6 Litre V8 gasoline, Low Miles and All Original Paint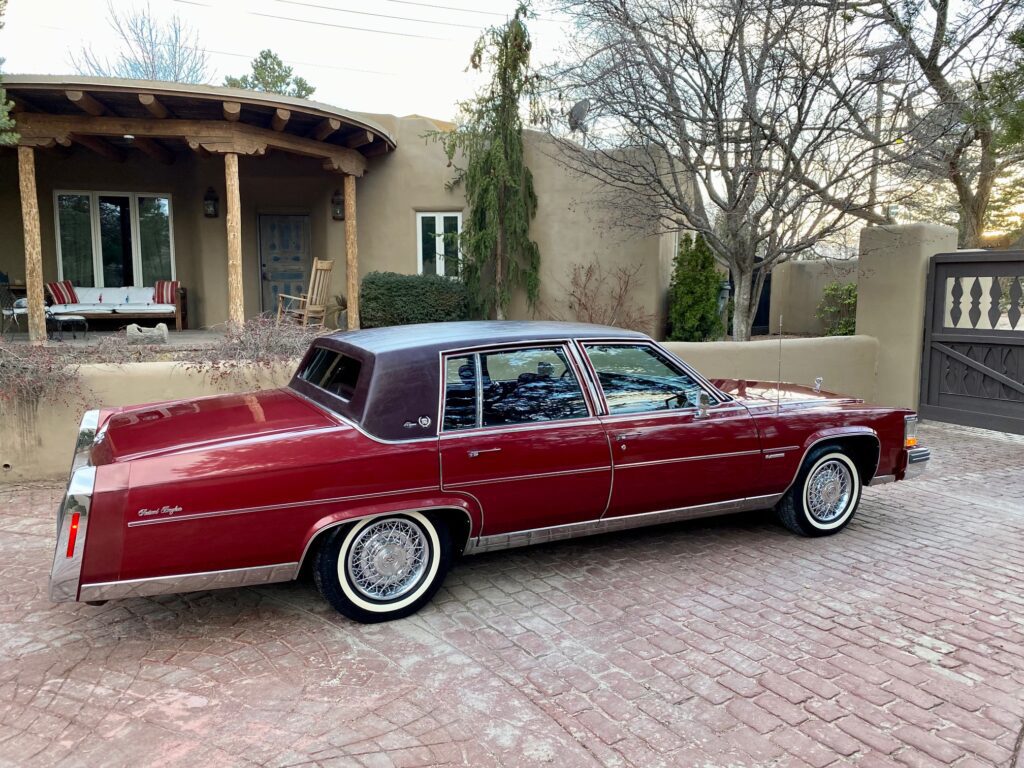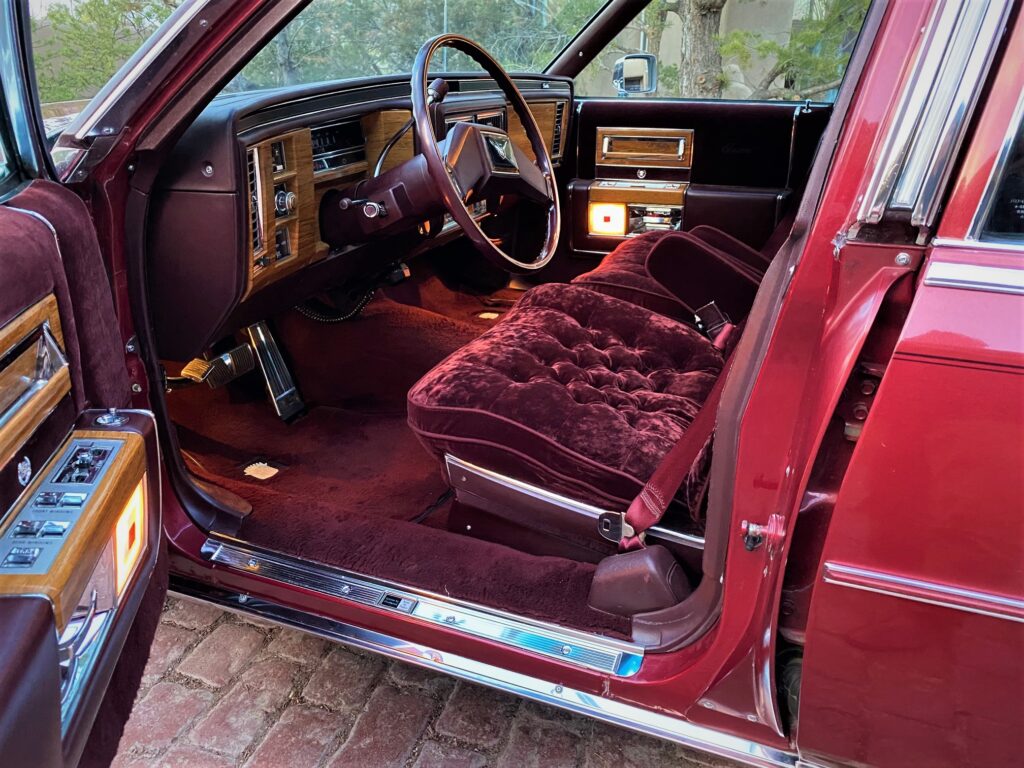 1982 Buick Electra Park Avenue with 36k miles and all,original paint.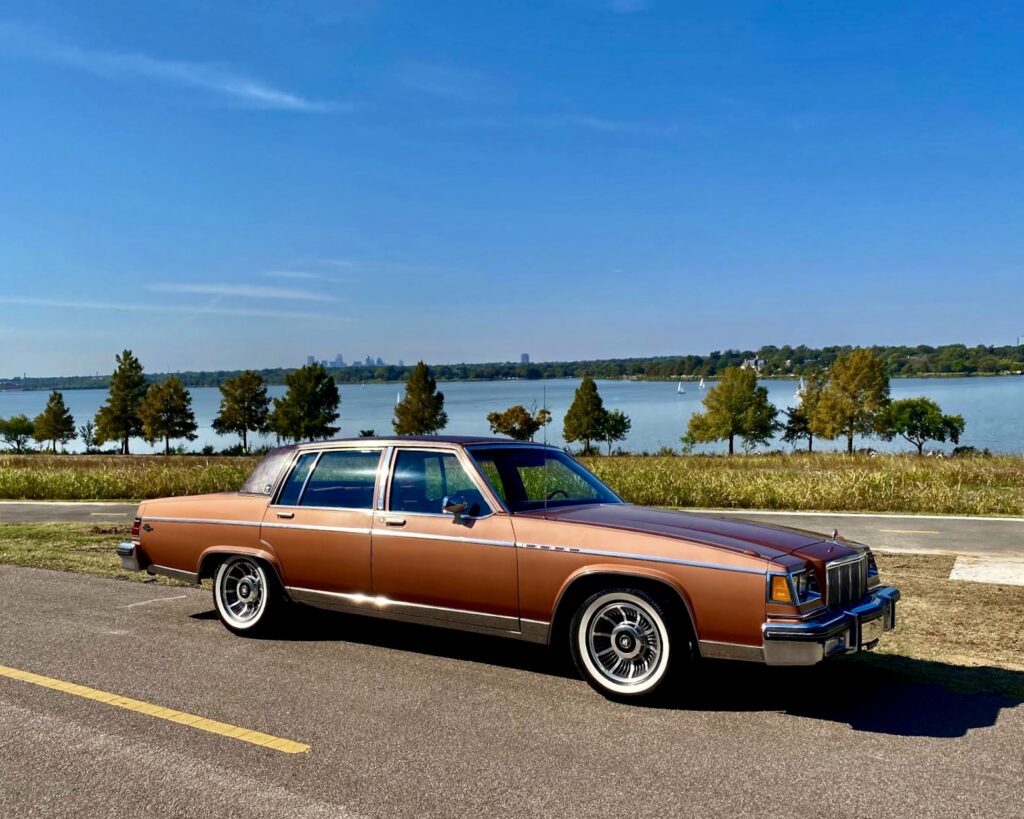 1983 Fleetwood Coupe with Factory Astroroof, Heavy Duty Suspension, and 27,458 original miles




1984 Eldorado Biarritz convertible with only 31k original miles.  All original paint and Dallas car since new.  Fresh out of long term storage.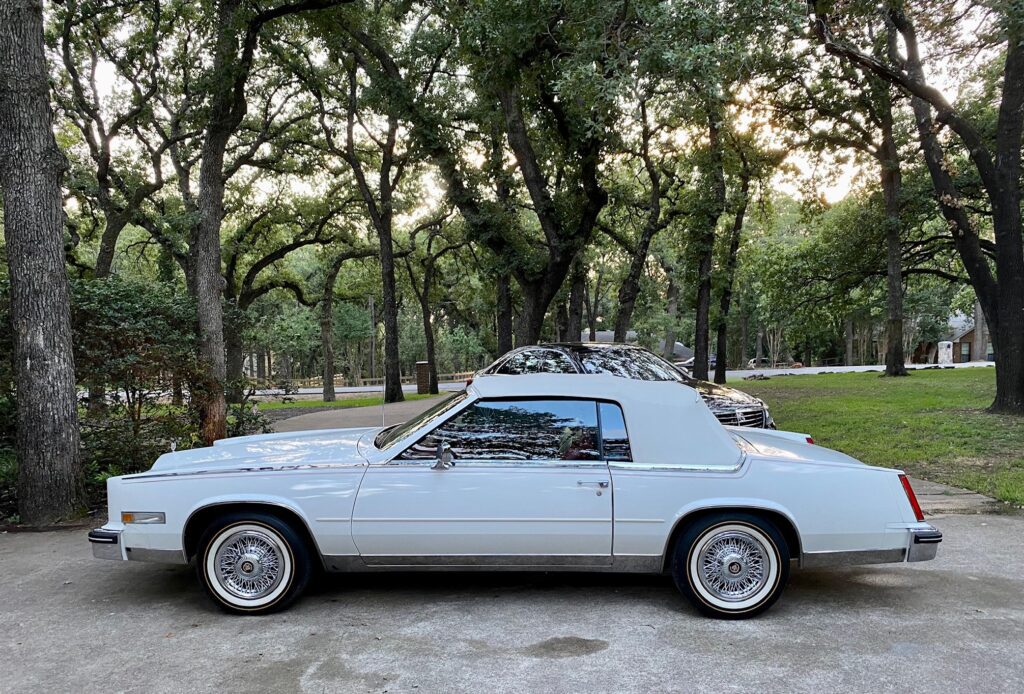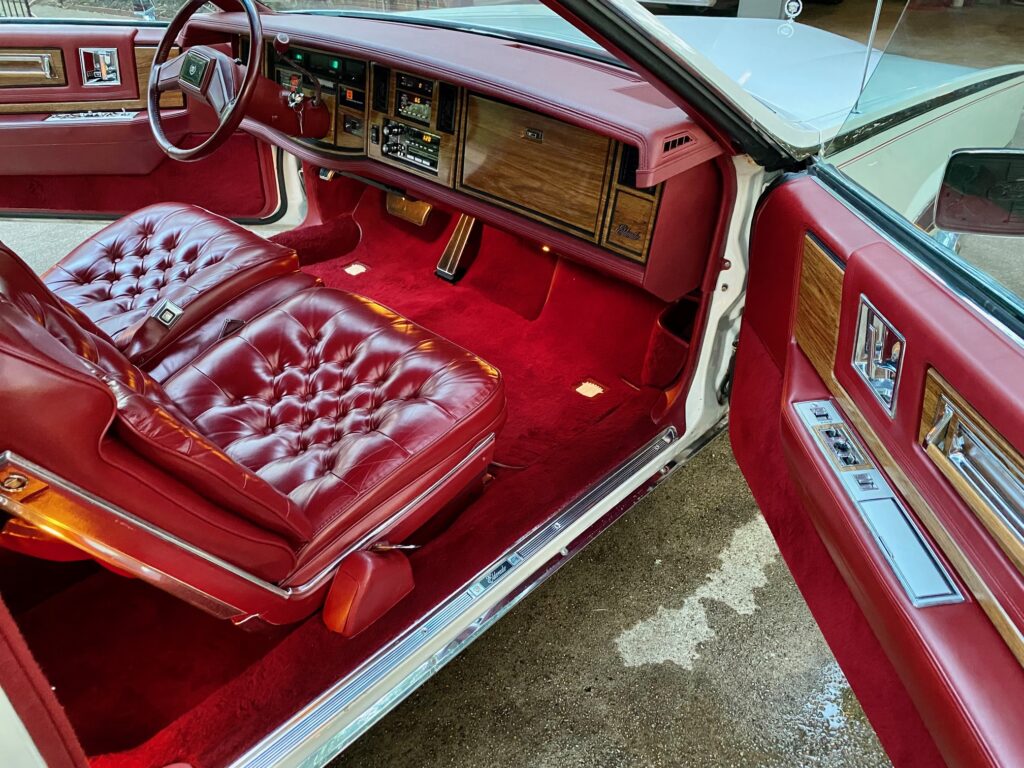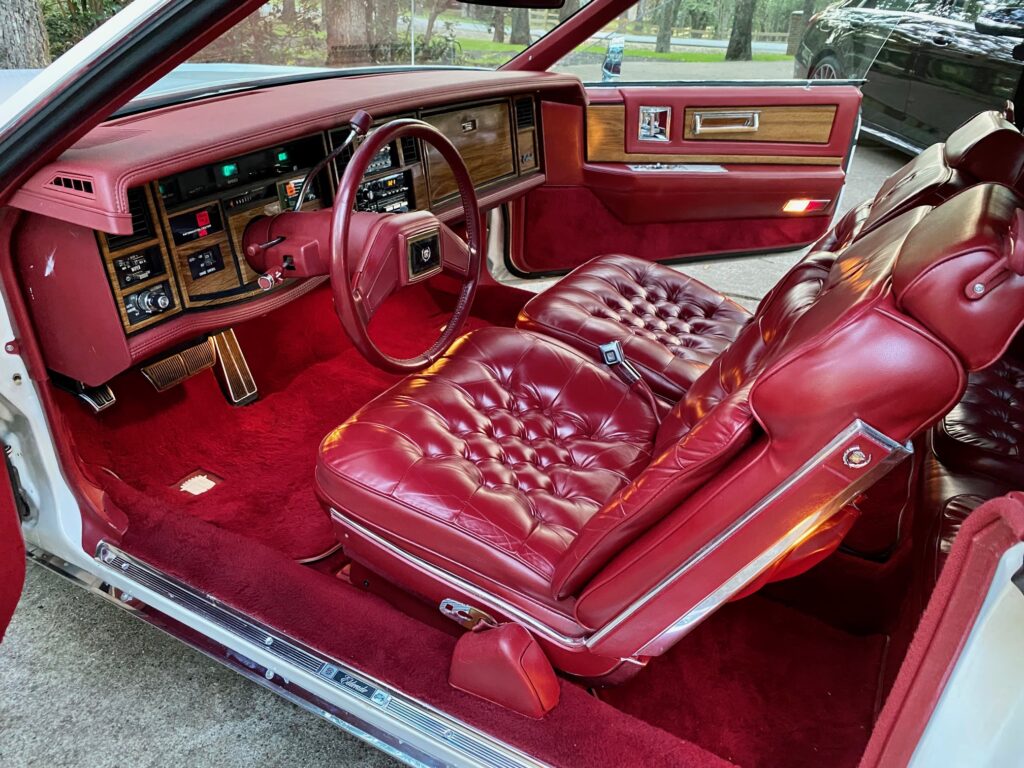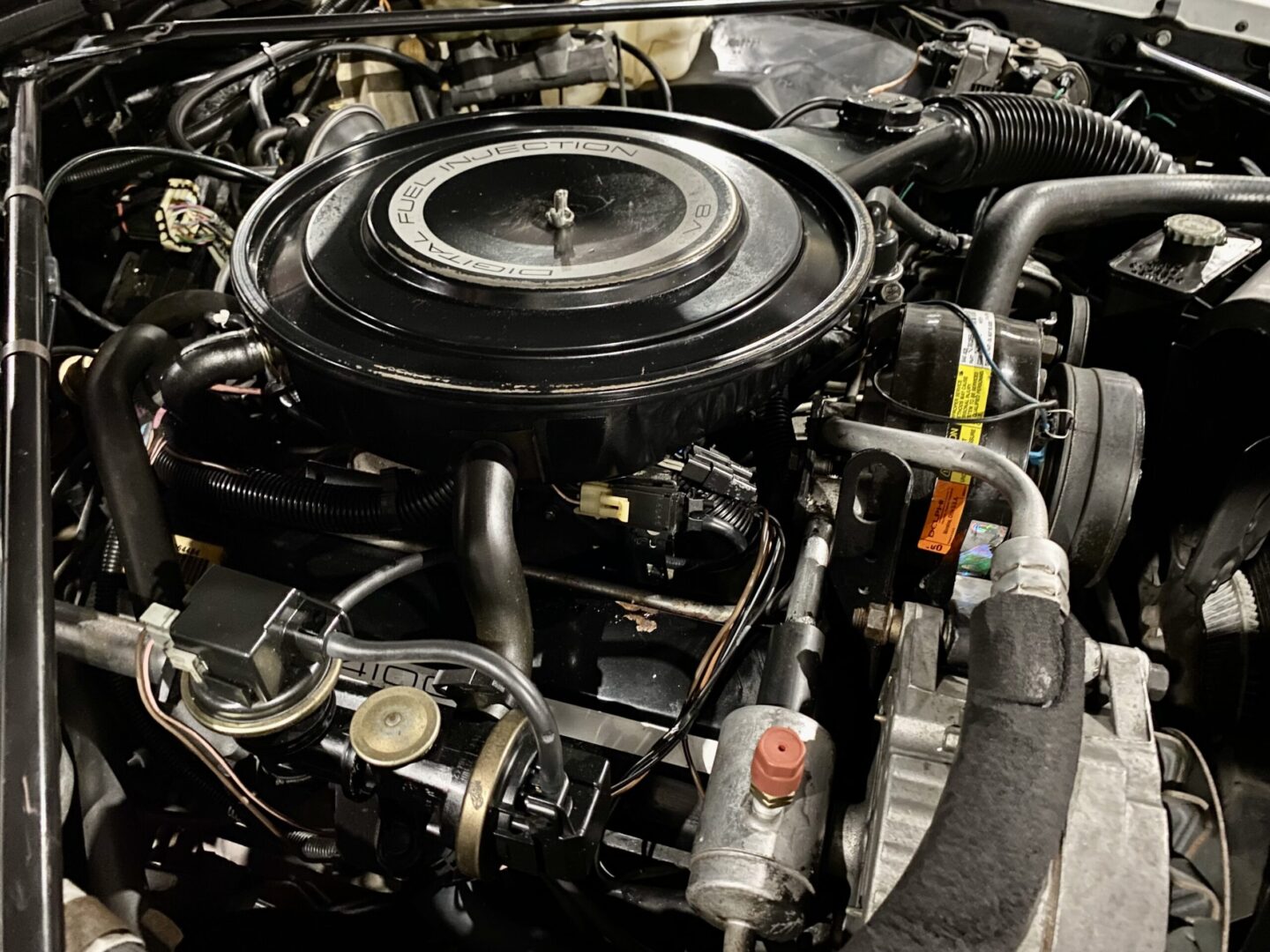 1986 F150 Lariat with low miles, all original paint, and factory trailer tow package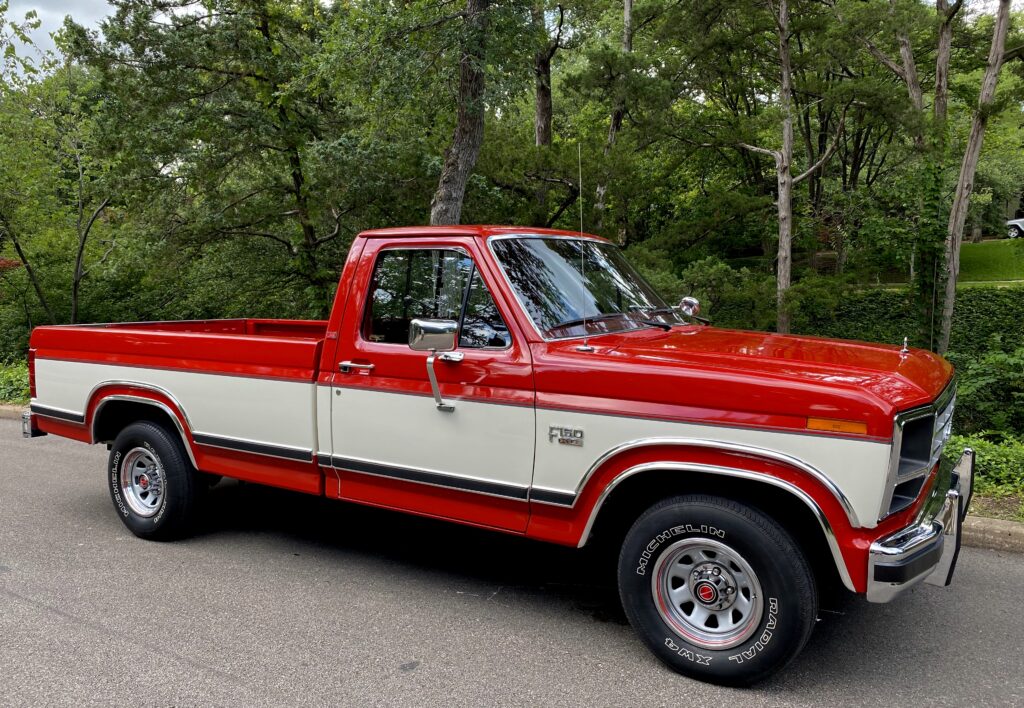 1987 Corvette, 5k original miles.  Known history of only 2 owners.   Orig. Gatorback tires.  Quarter mile 14.4 @97 mph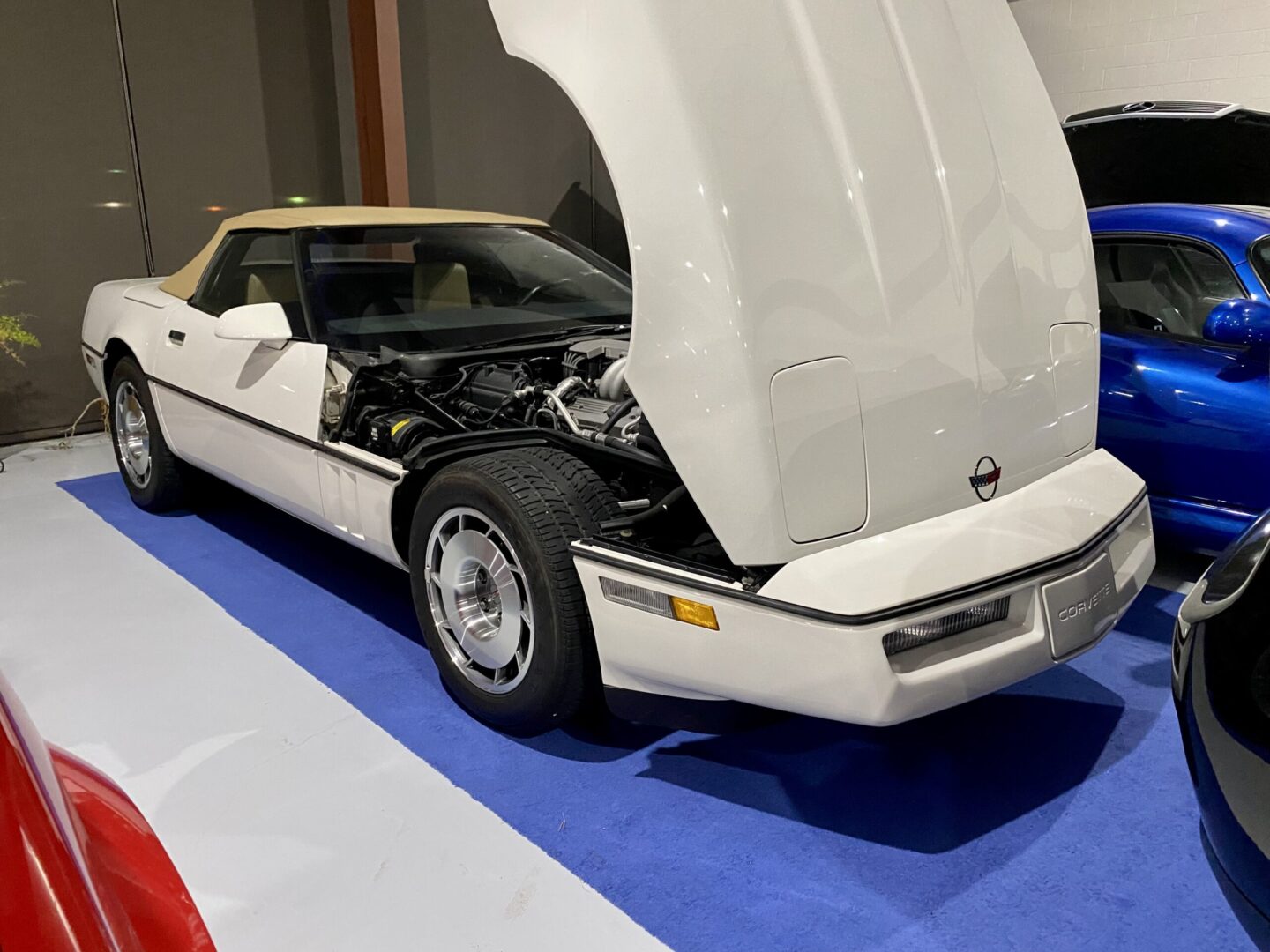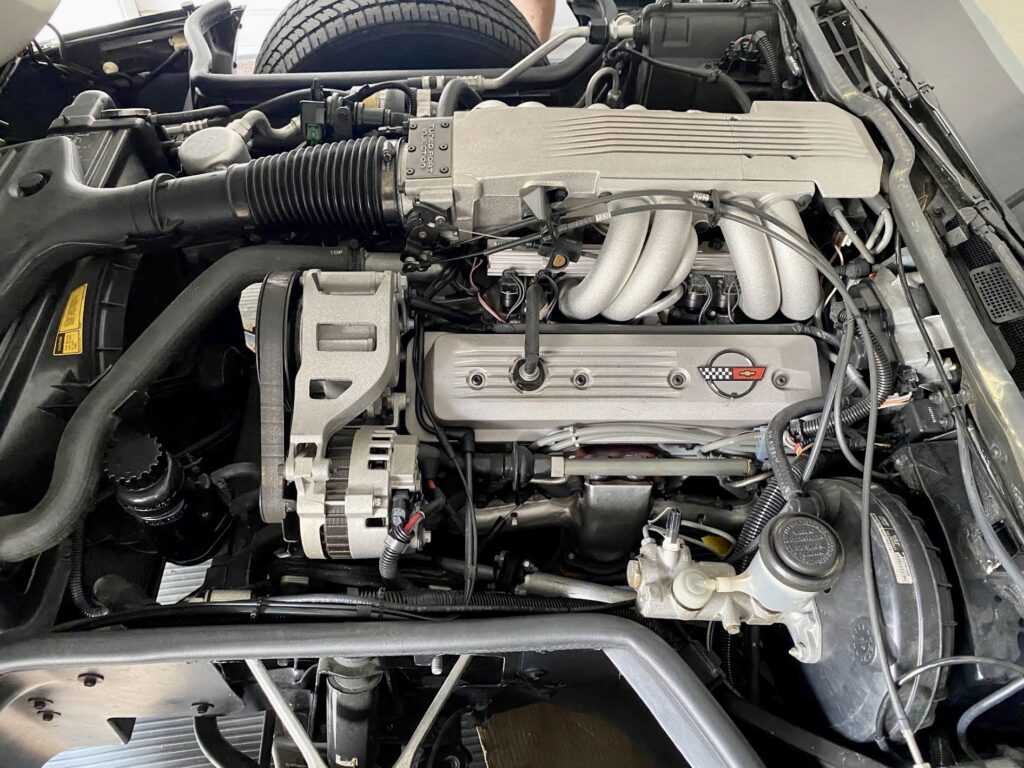 1989 Cadillac (Fleetwood) Brougham Delegance.  Astroroof, leather, factory wire wheels.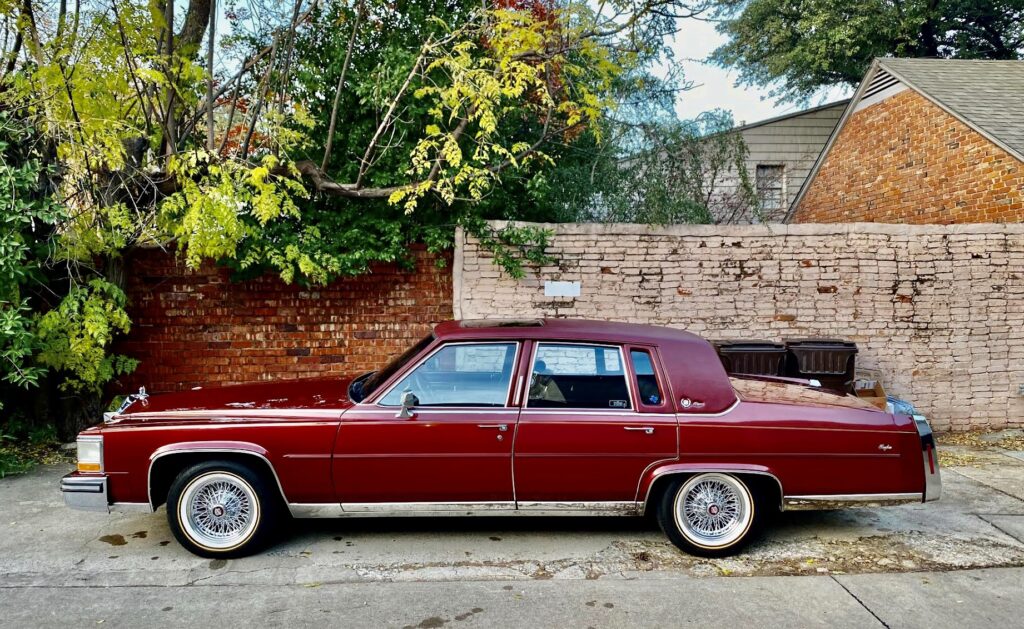 1990 Jimmy with only 52k miles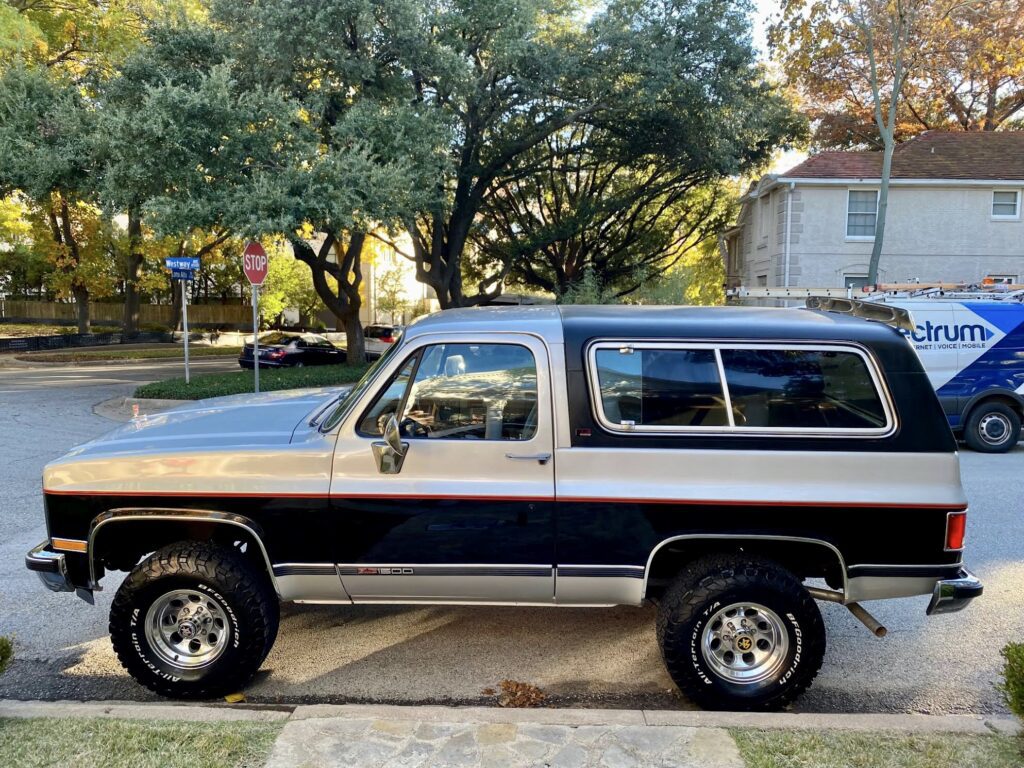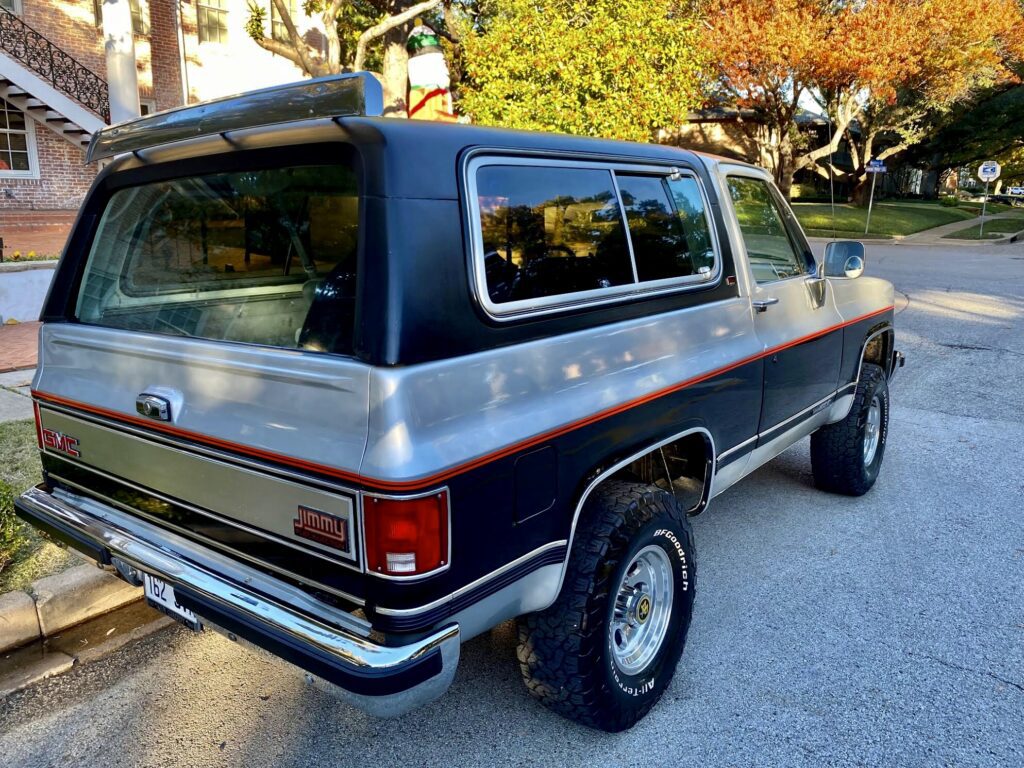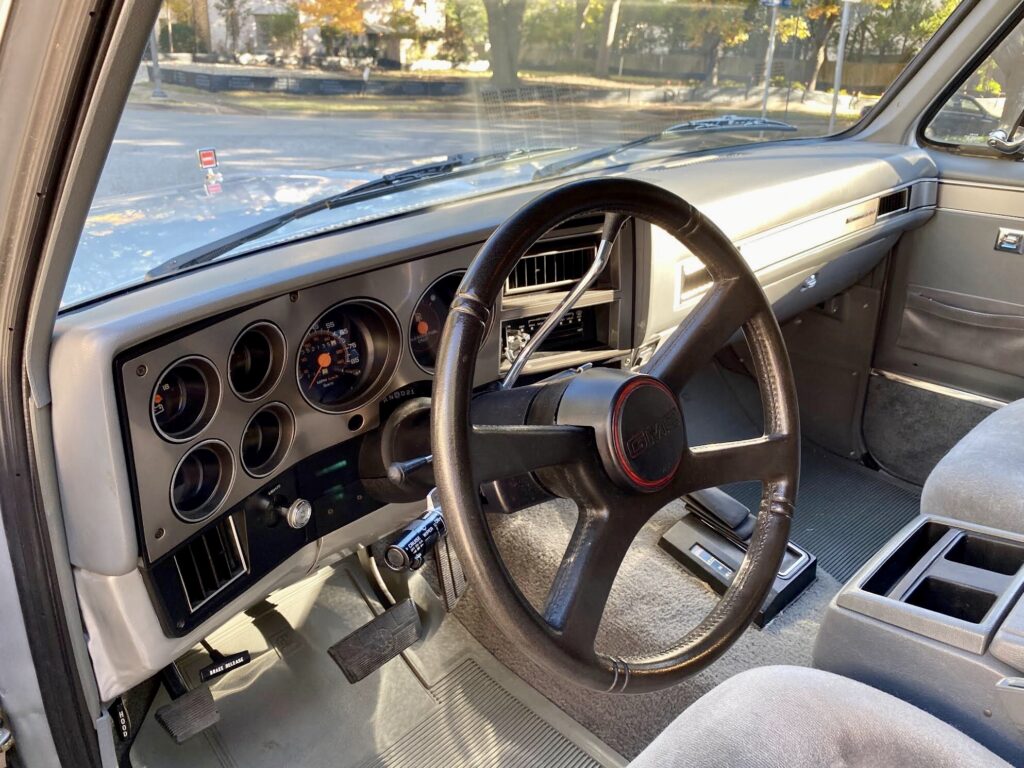 1990 Fleetwood triple black with astroroof, cd player, heated windshield, memory seats, leather, and auto dimming mirror.  64k miles, recorded history with paperwork.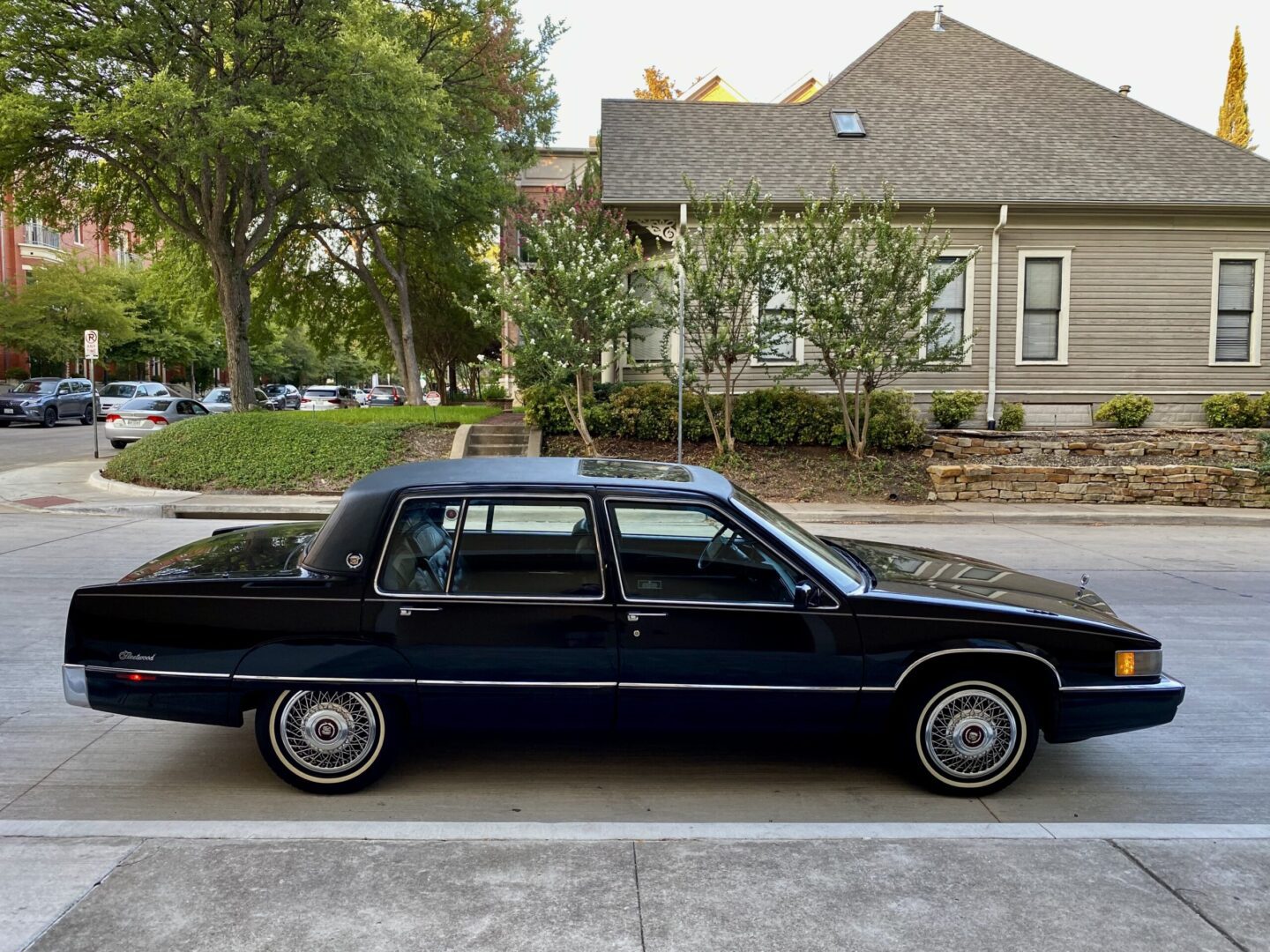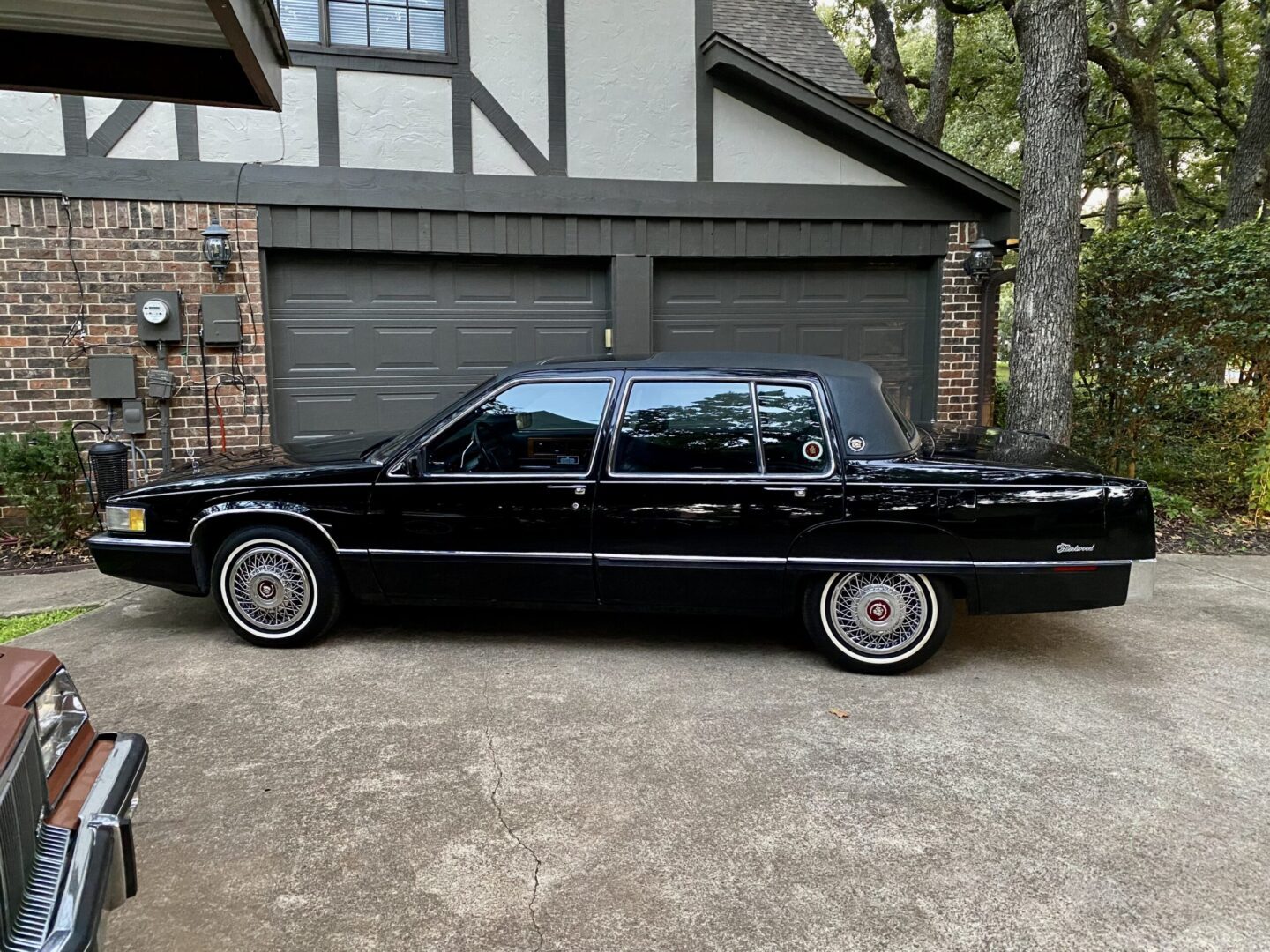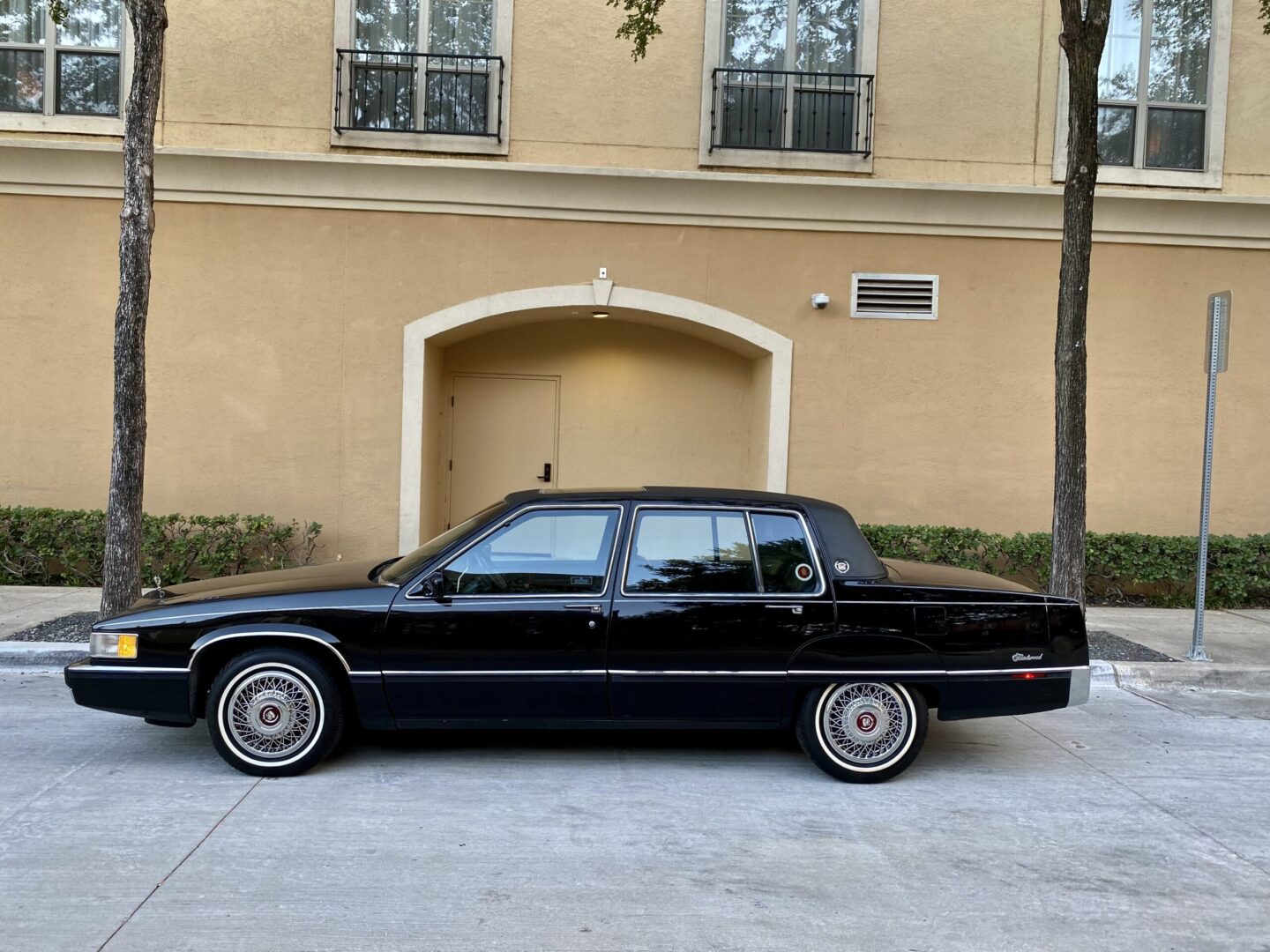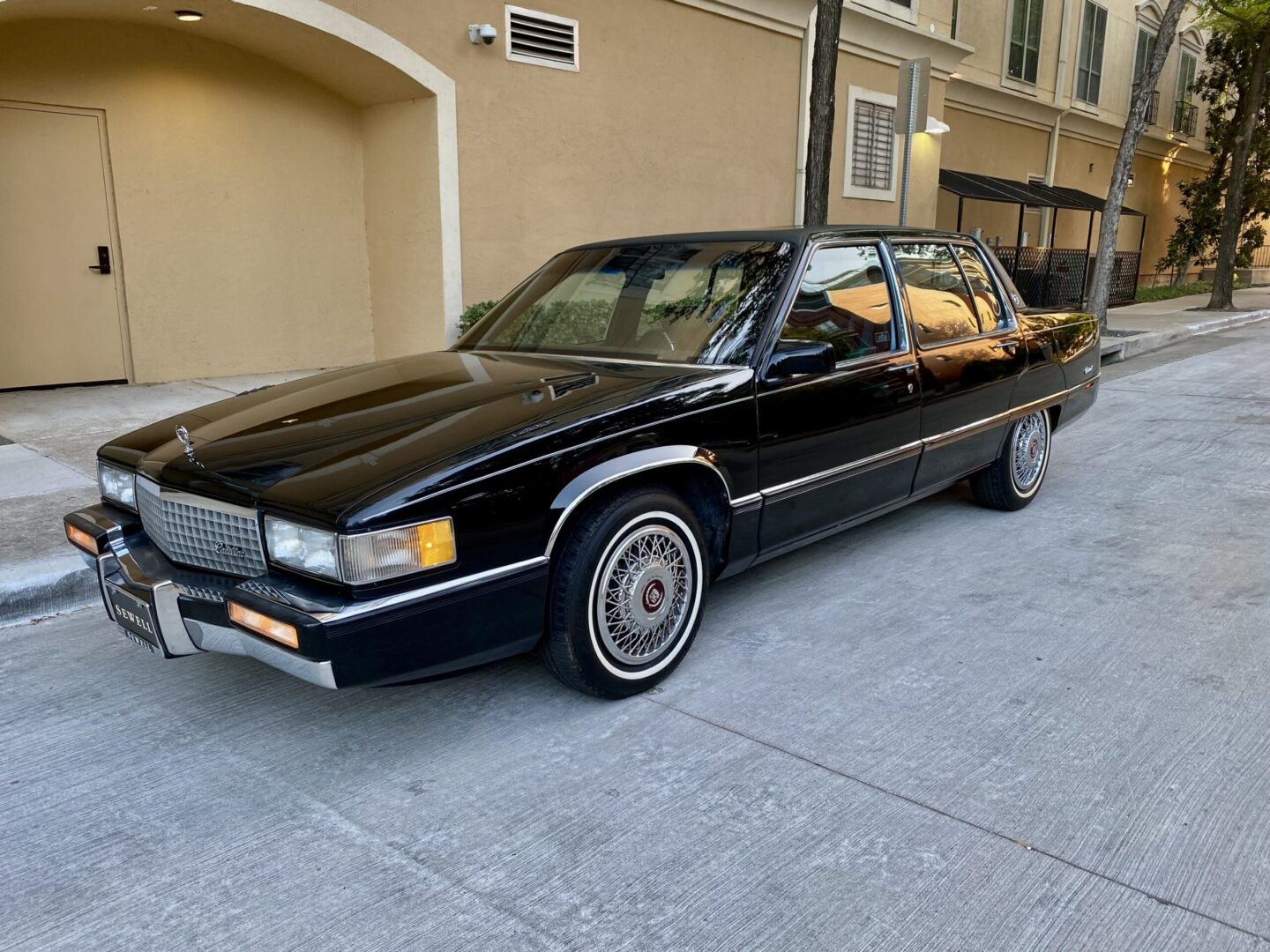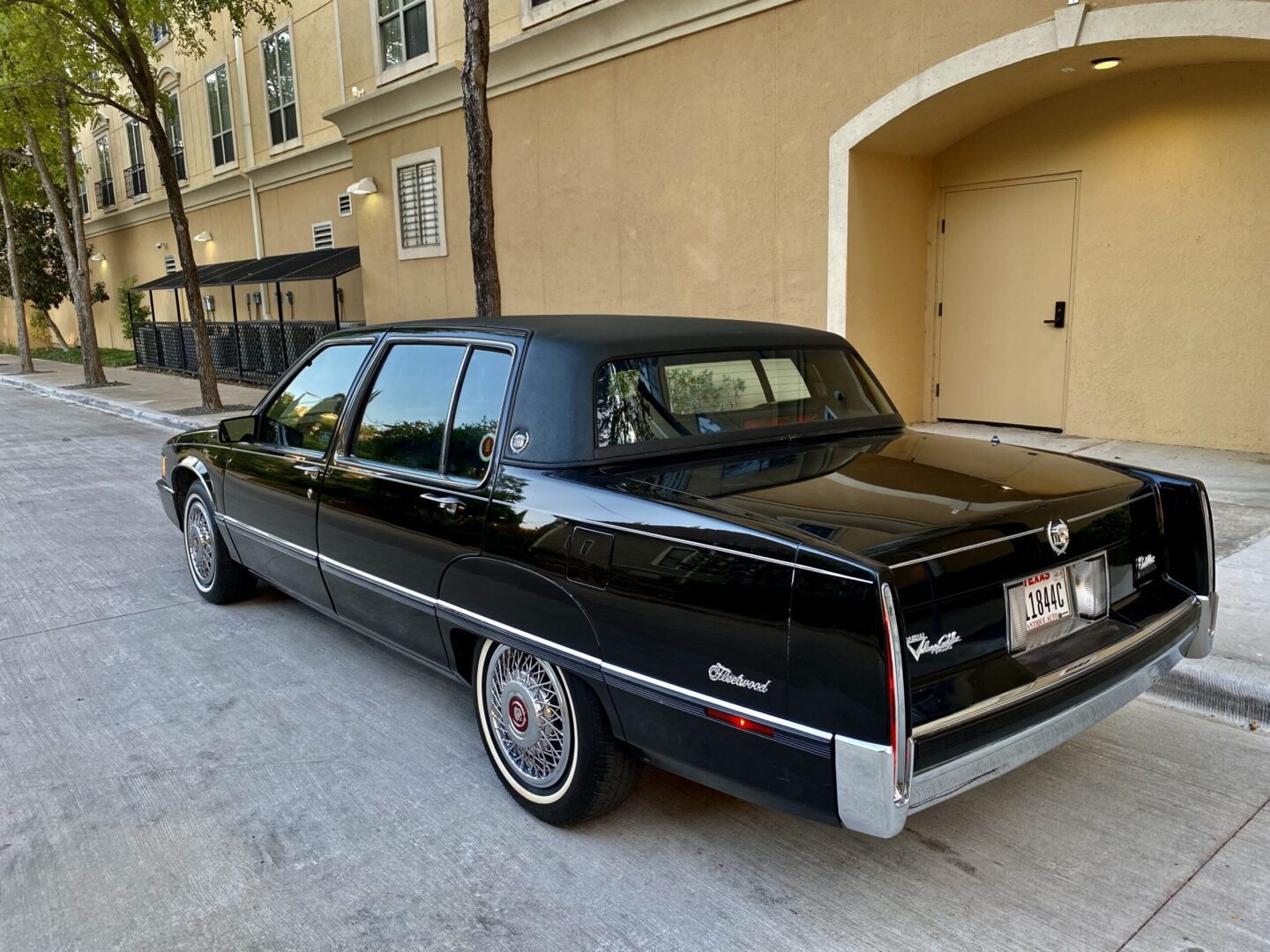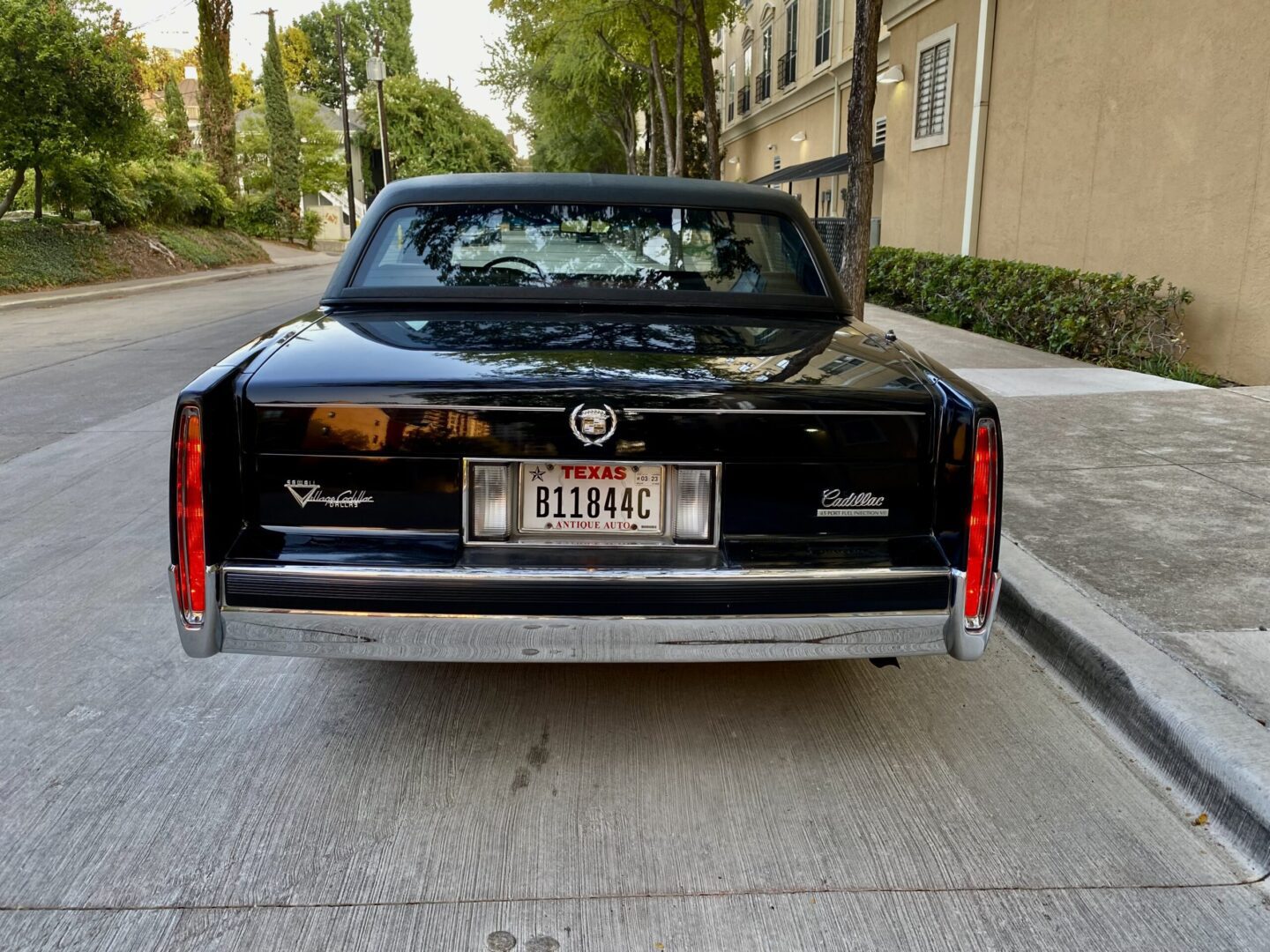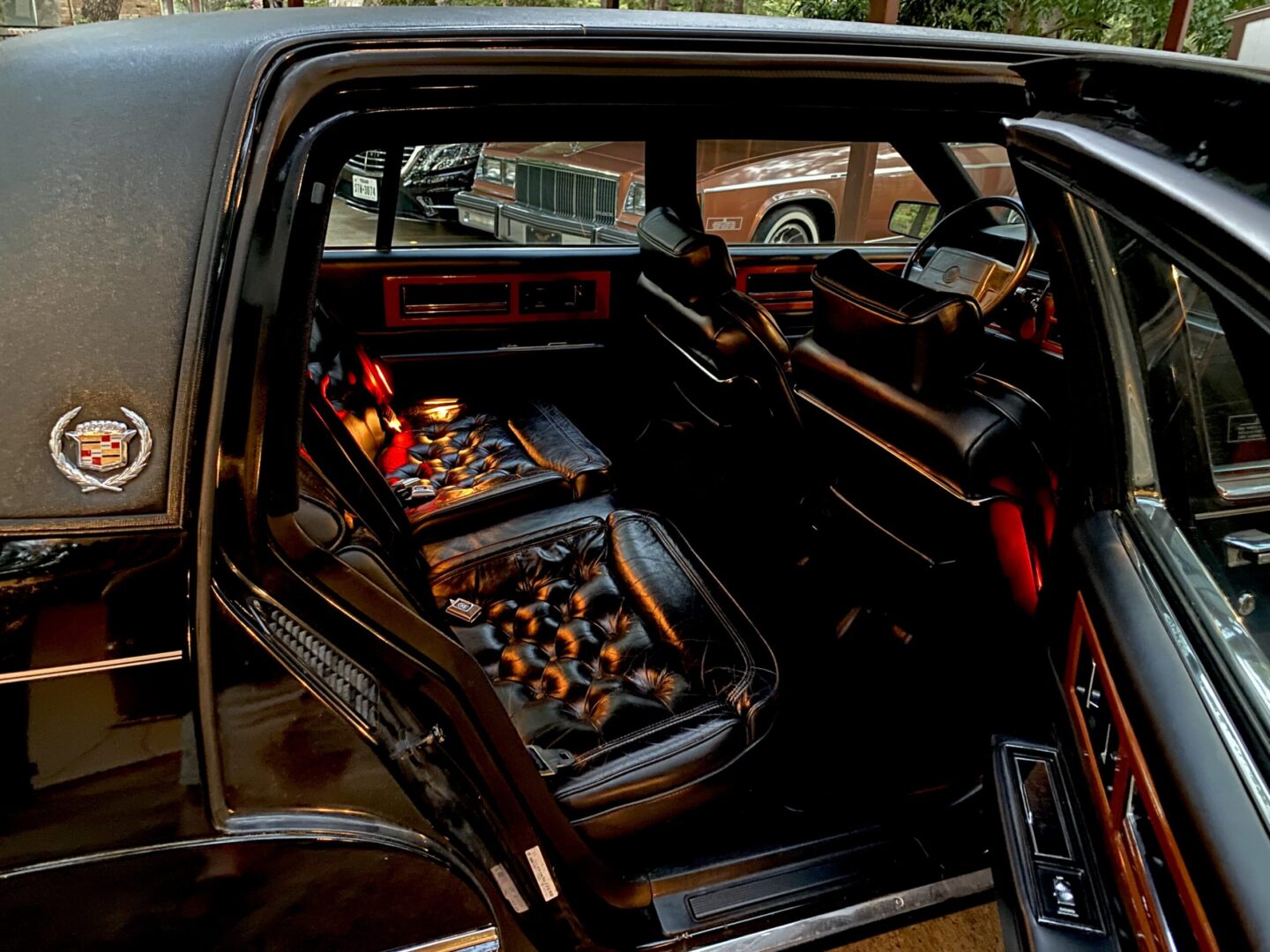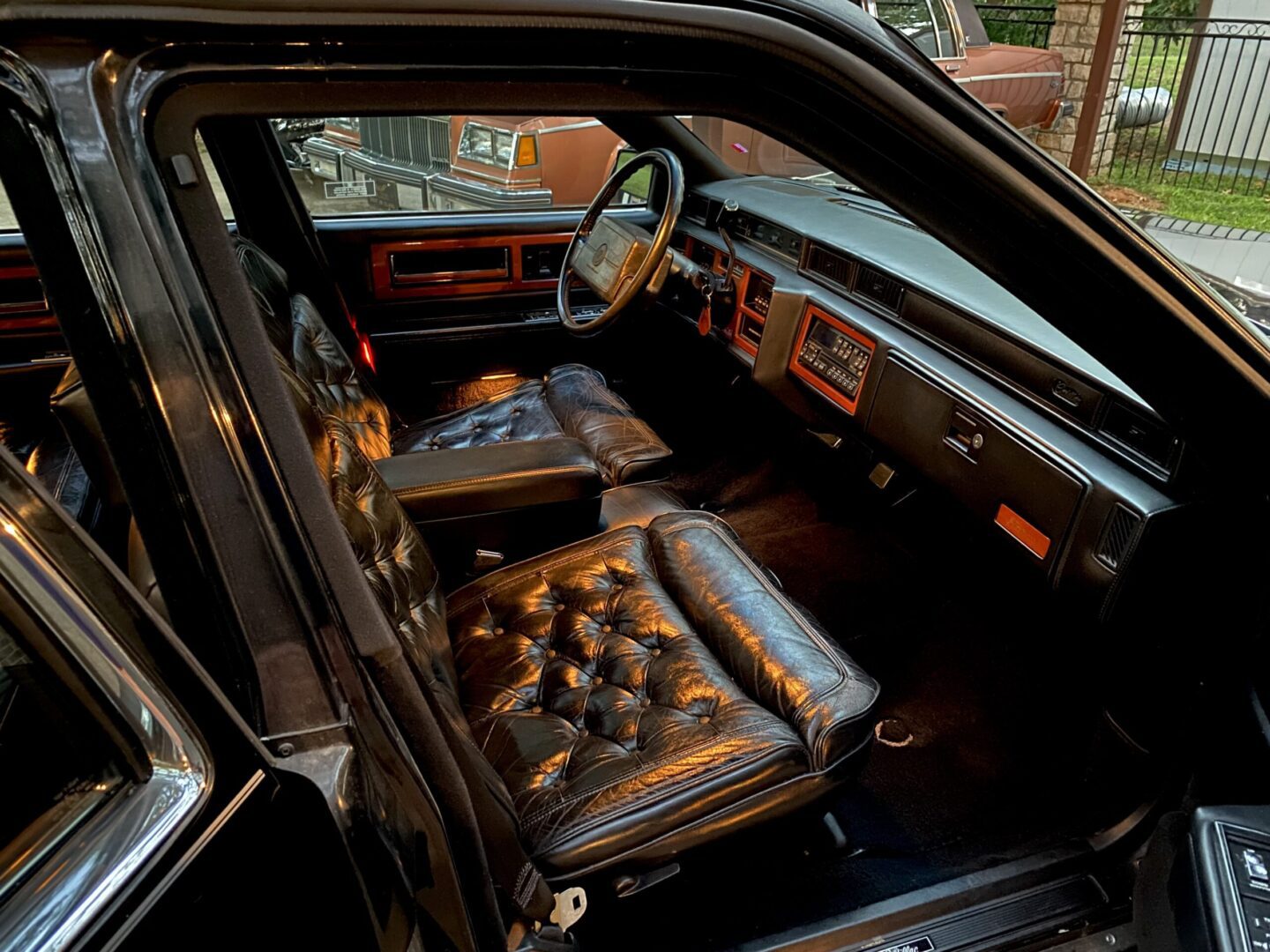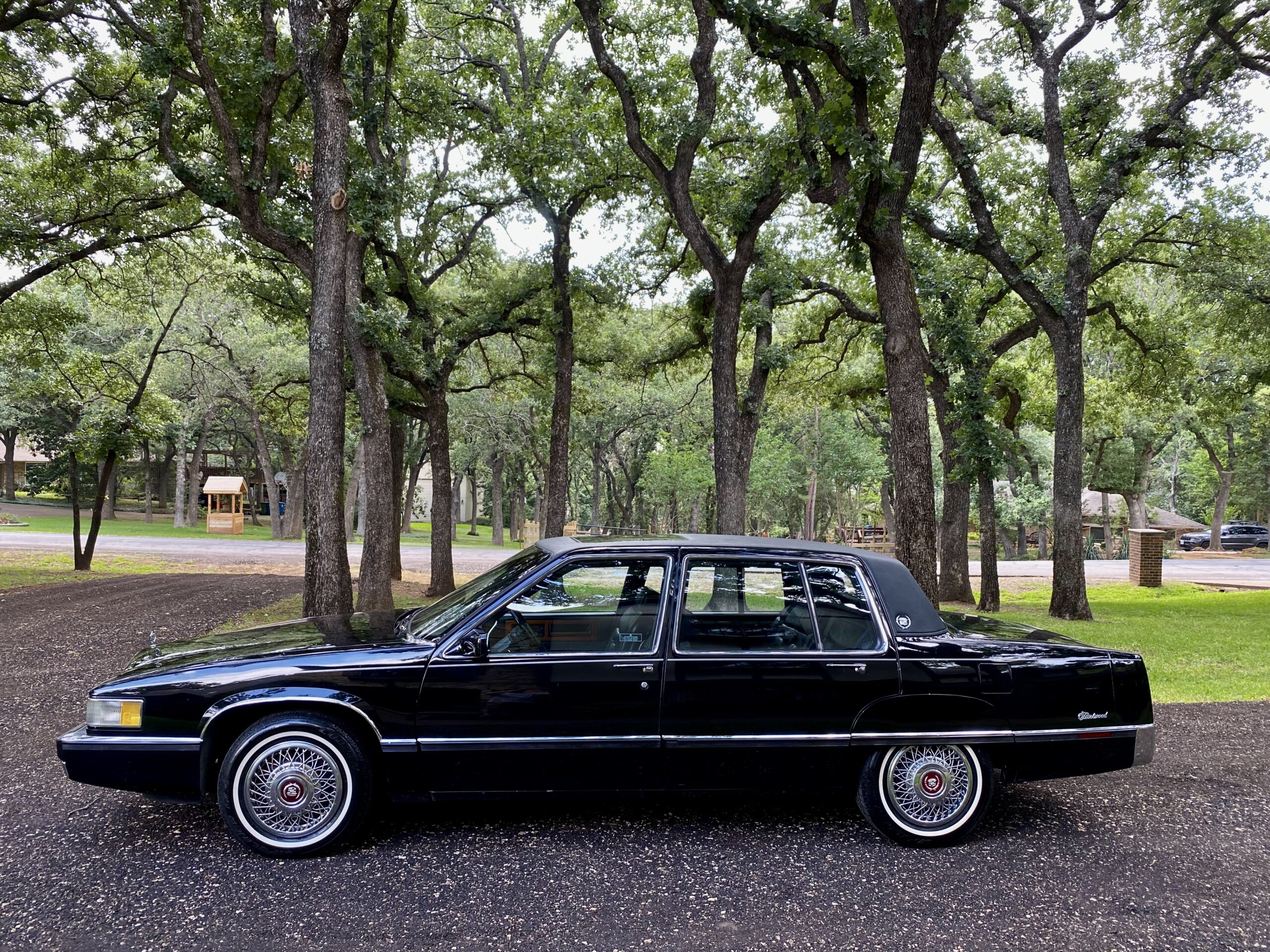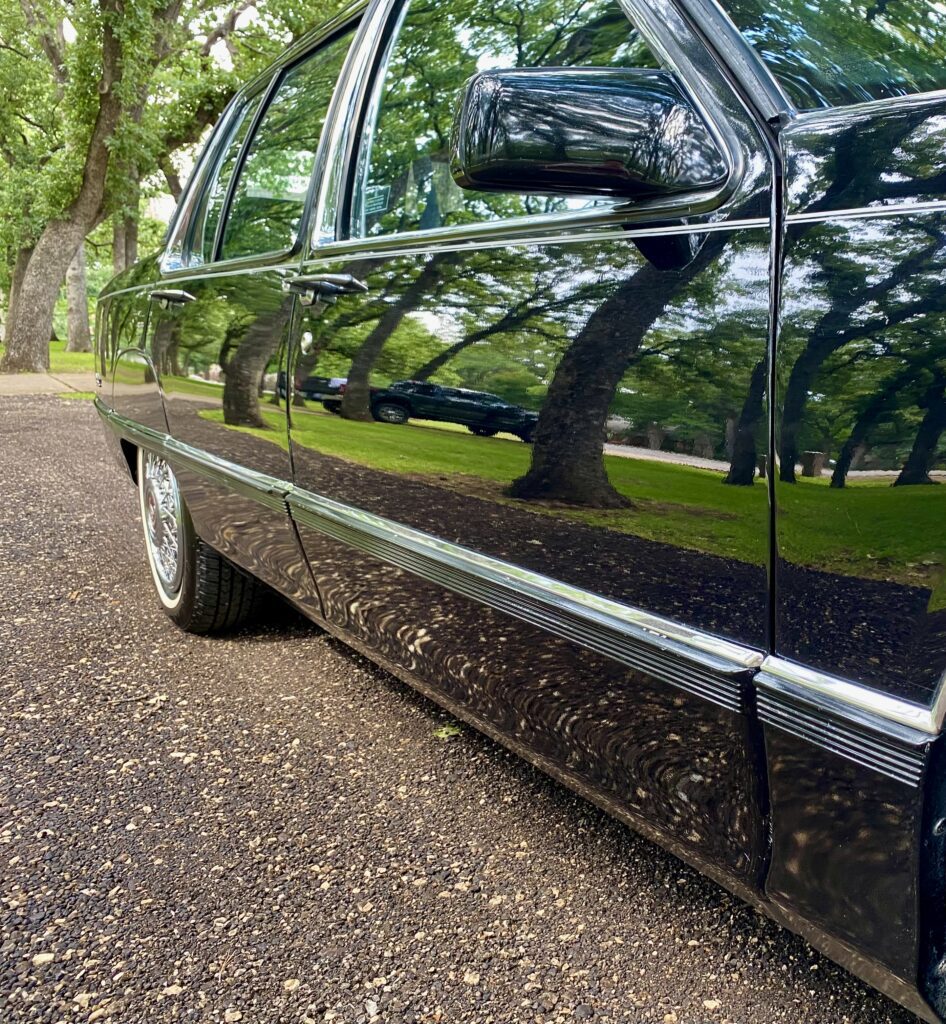 1995 S600 Coupe with only 34,145 miles.  Dallas Texas car since new.  One of only 539 imported into the USA in 1995.  Around 14.2 in the quarter mile at 100 mph.  Weight is 4,930 lbs!
The C140 coupés were really the product of a 1980s arms race between BMW and Mercedes. Work on the design began in the mid-'80s, with a supposed release date of 1987.  This generation of S-Class is alleged to have cost $1billion in development; the production delays are said to have cost DBAG's chief engineer his job. Some 45lbs lighter and 3.8 inches shorter than the four-door S-Class, the C140 coupés made their debut at the Detroit Auto Show in 1992. The choice of an American show to launch the C140 reflects that nation's appetite for big, luxurious two-door cars (look how big our cars and trucks are now).  The 600, with its proud 'V12' C pillar badges, was significant in that it was Mercedes' first production 12-cylinder model in DBAG's history.   It was also the fastest four-seater production car in the world at the time; with its 48-valve, four-camshaft (with adjustable inlet technology) engine.  Originally rated at 408 hp it was detuned to 394 to pass emissions.  It was the first Benz with side air bags.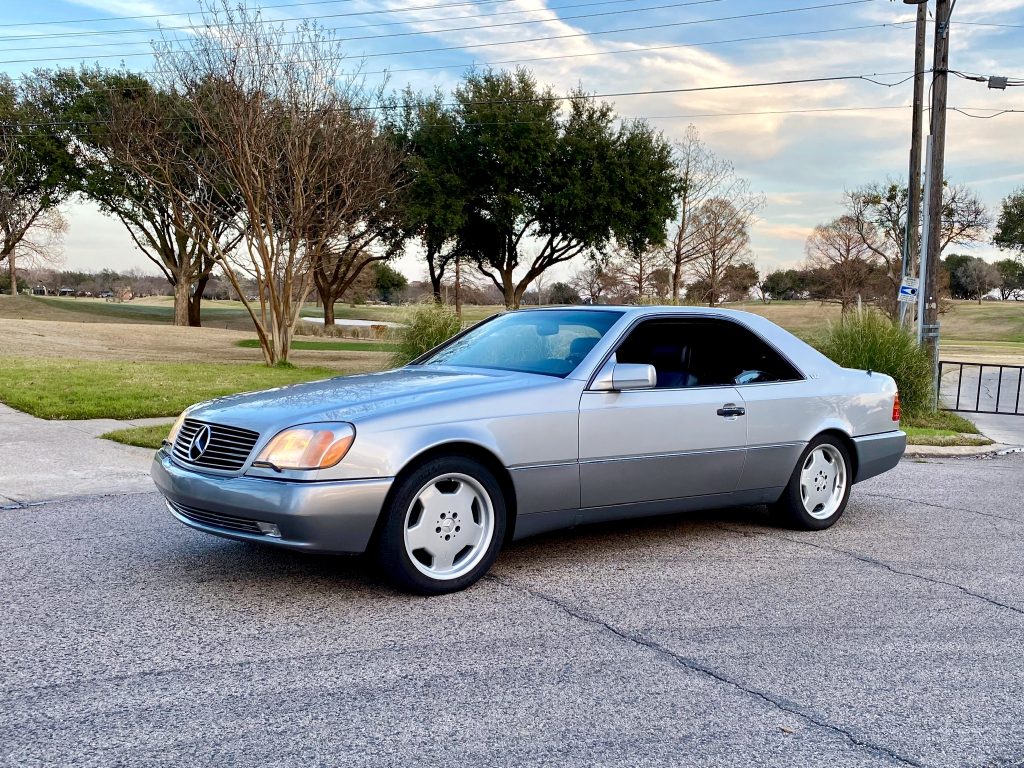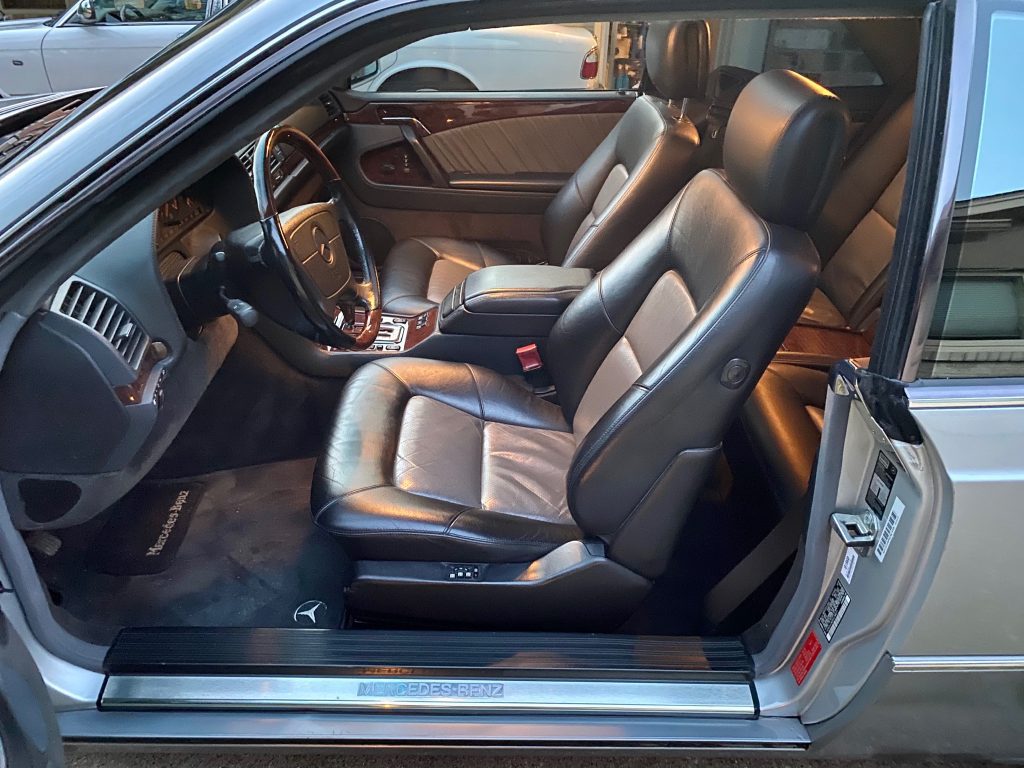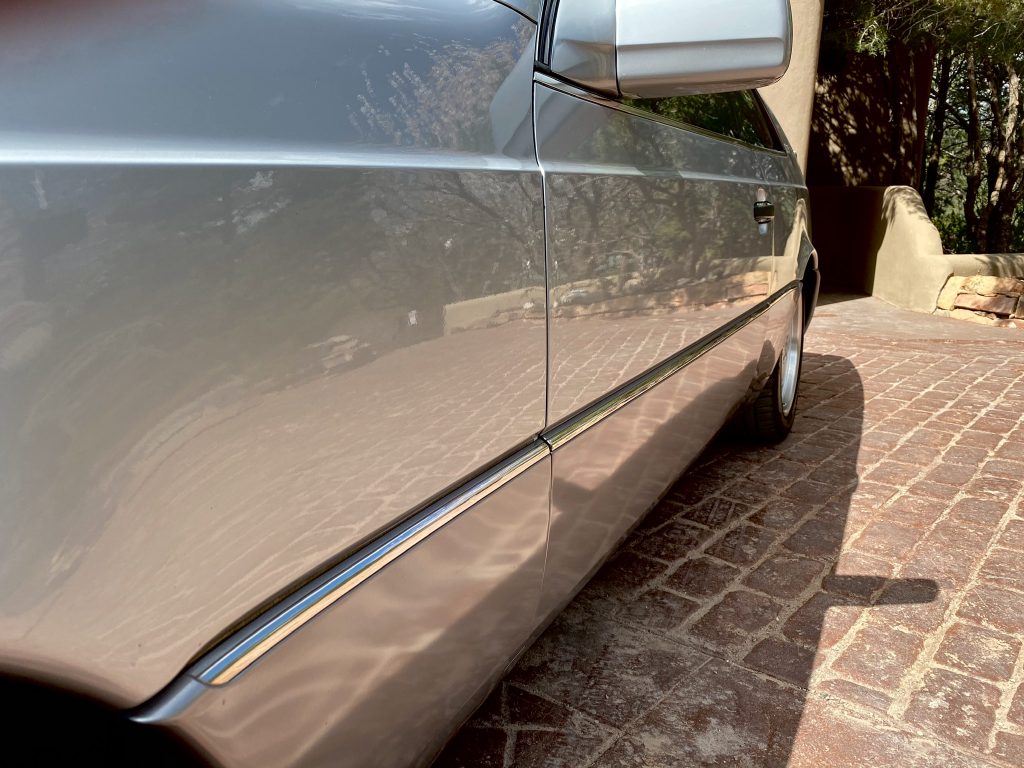 1996 Porsche 911 Carrera 2 Cabriolet sic speed with 28k miles.  Porsche paint code L25D and is called Turquoise Metallic.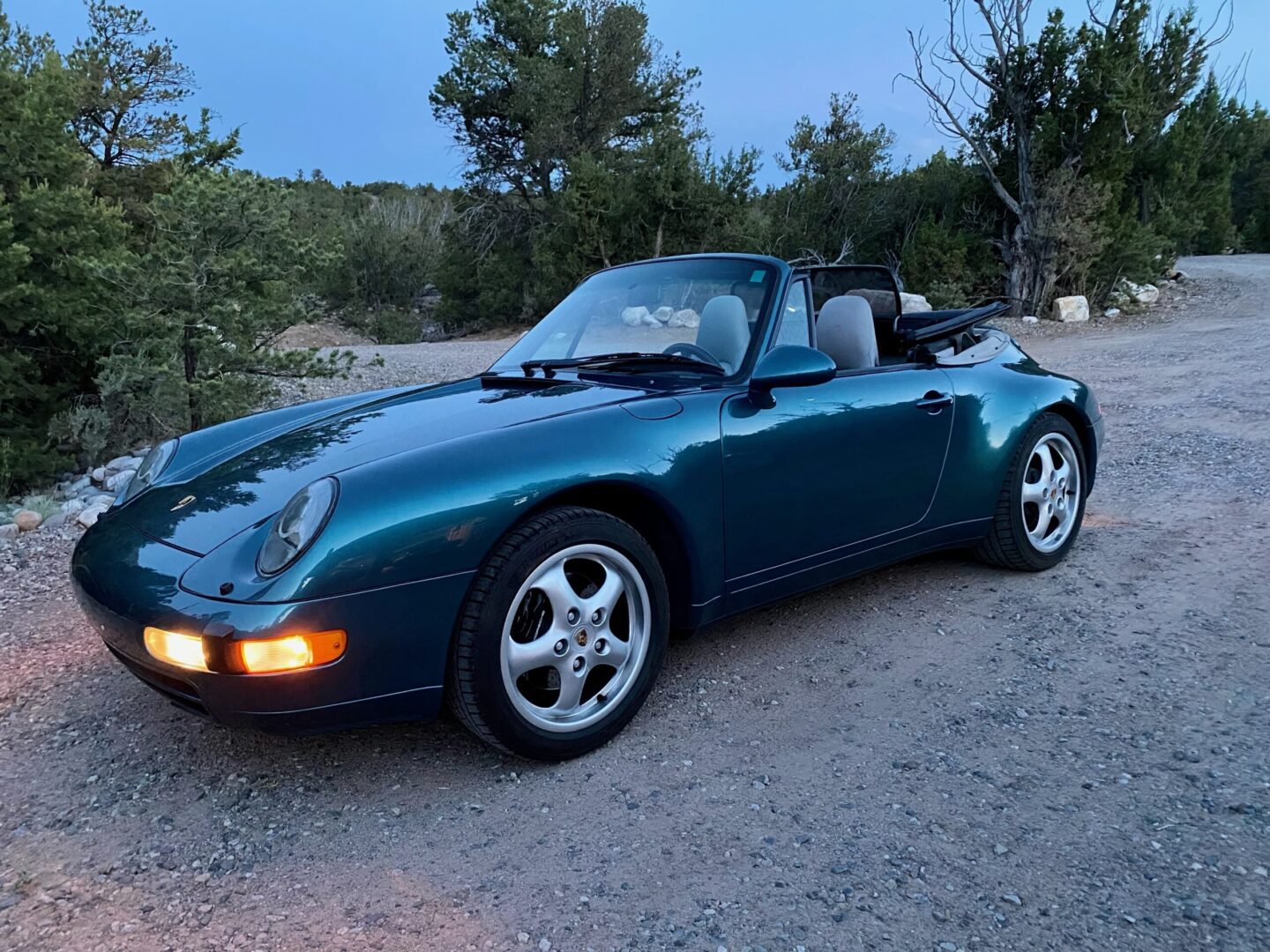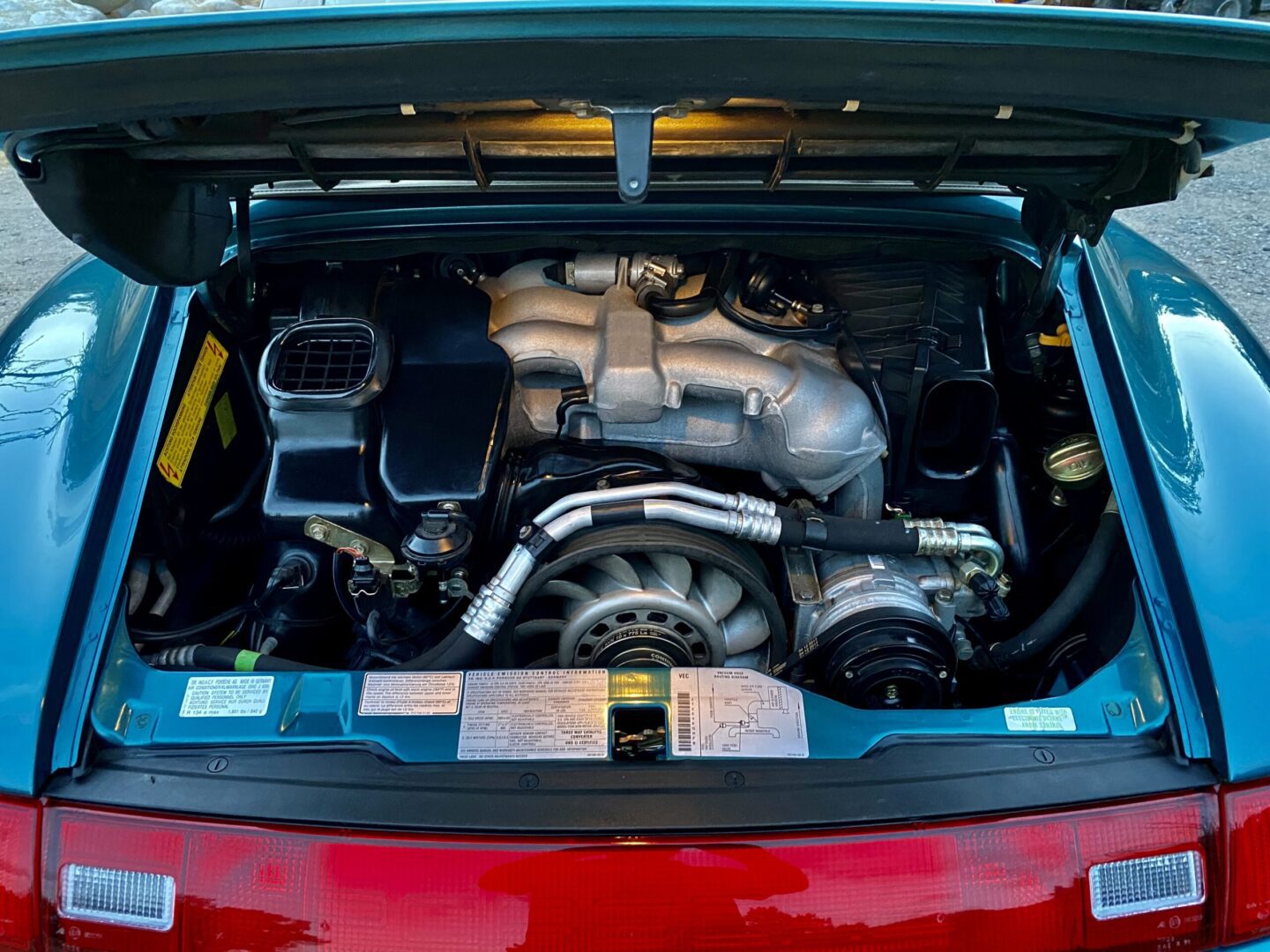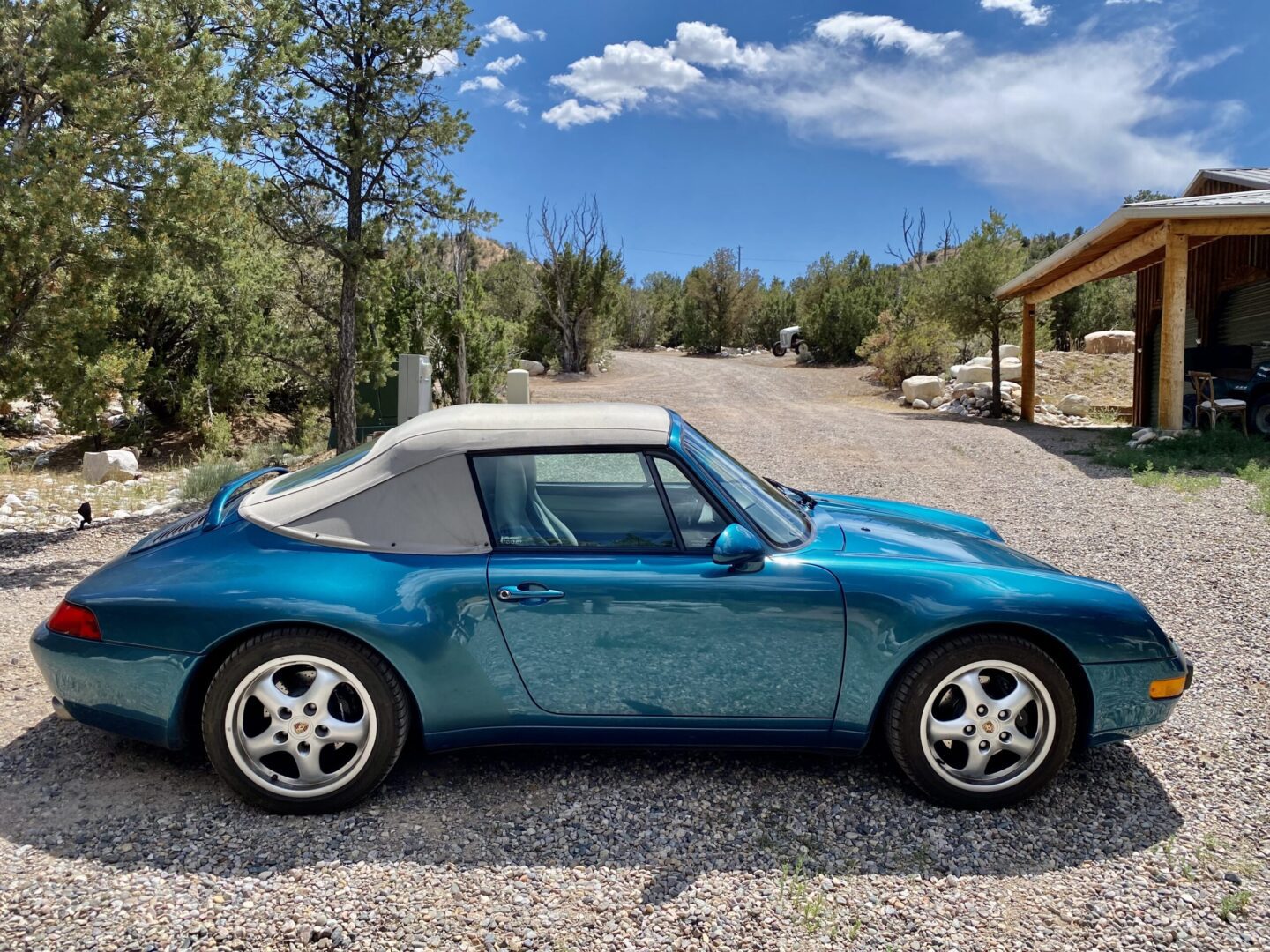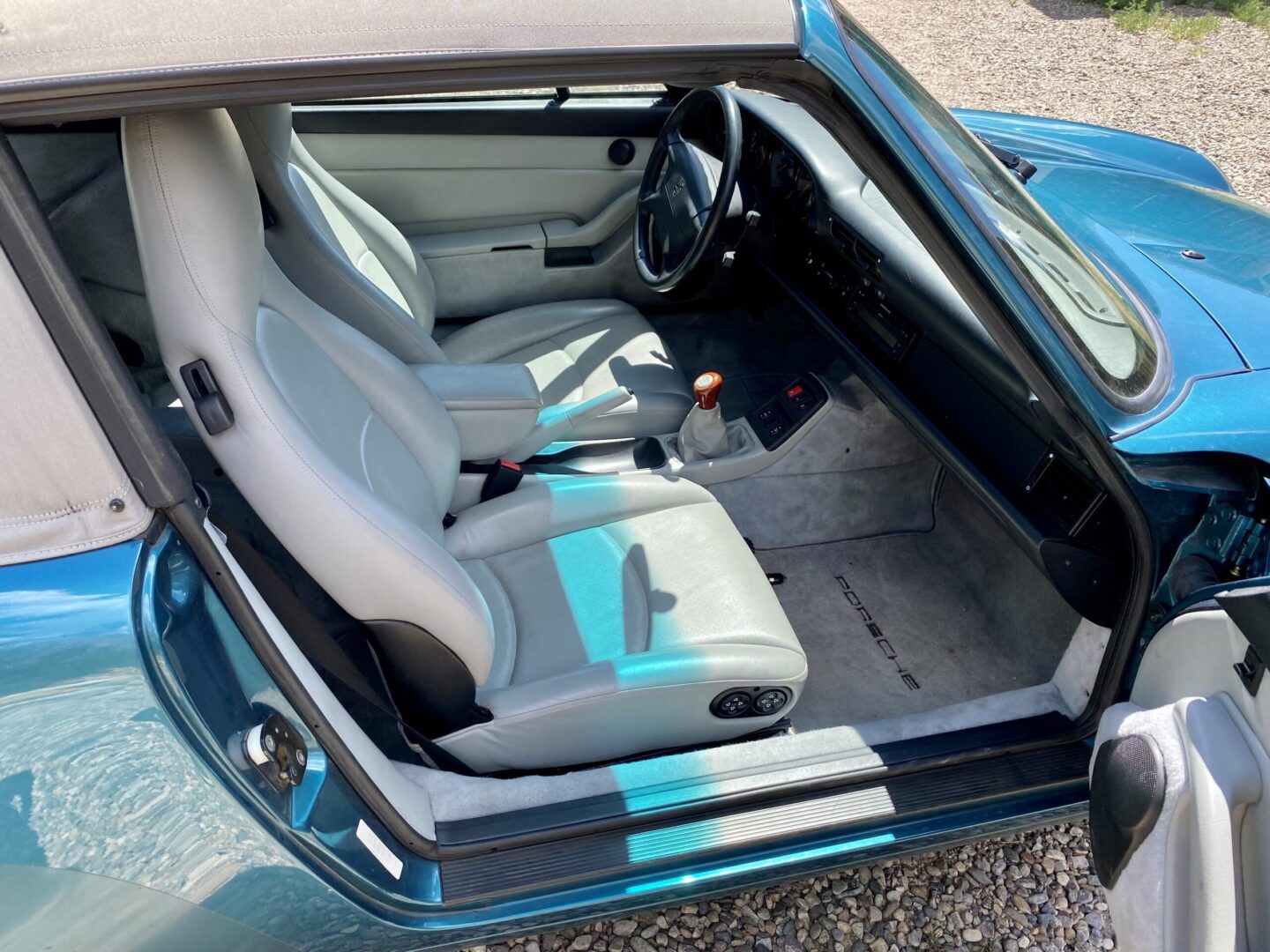 2001 SL600 with AMG package, rare all option R129, Panorama top, solid hardtop, factory, and 32,792 original miles.  Quarter mile in 14.1 at 103 mph.  Weighs 4,425 lbs.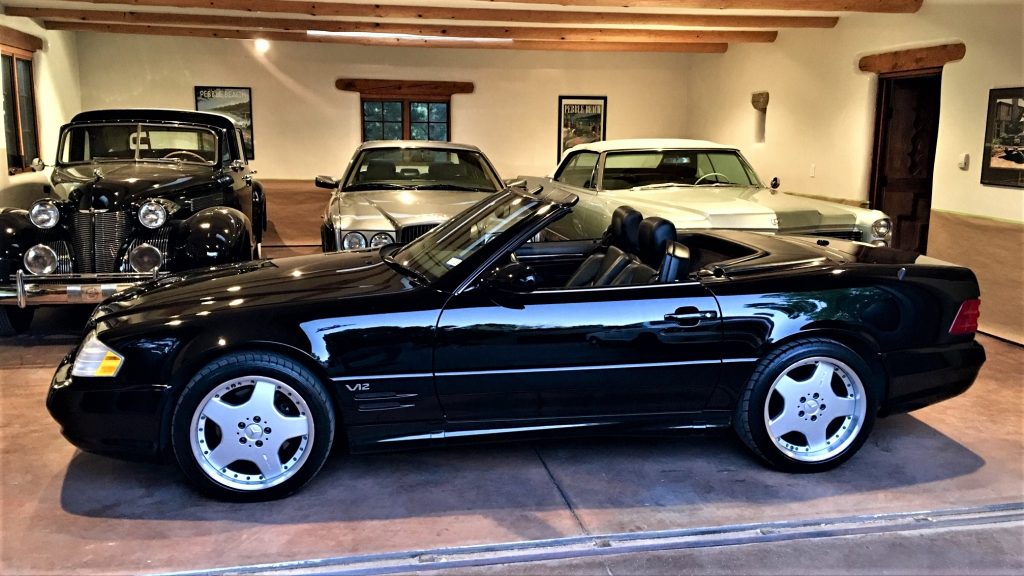 2002 Mercedes Benz C32 AMG.  1 owner and all records.  49k miles.  All original paint.  Quarter mile is 13.7 @ 104 mph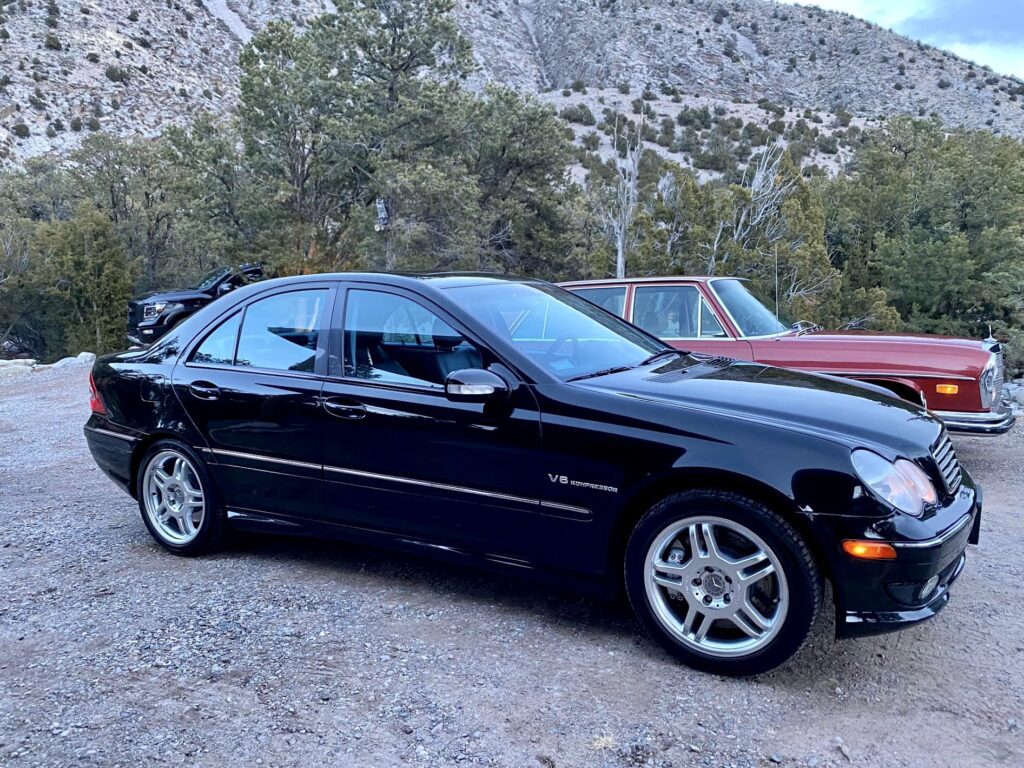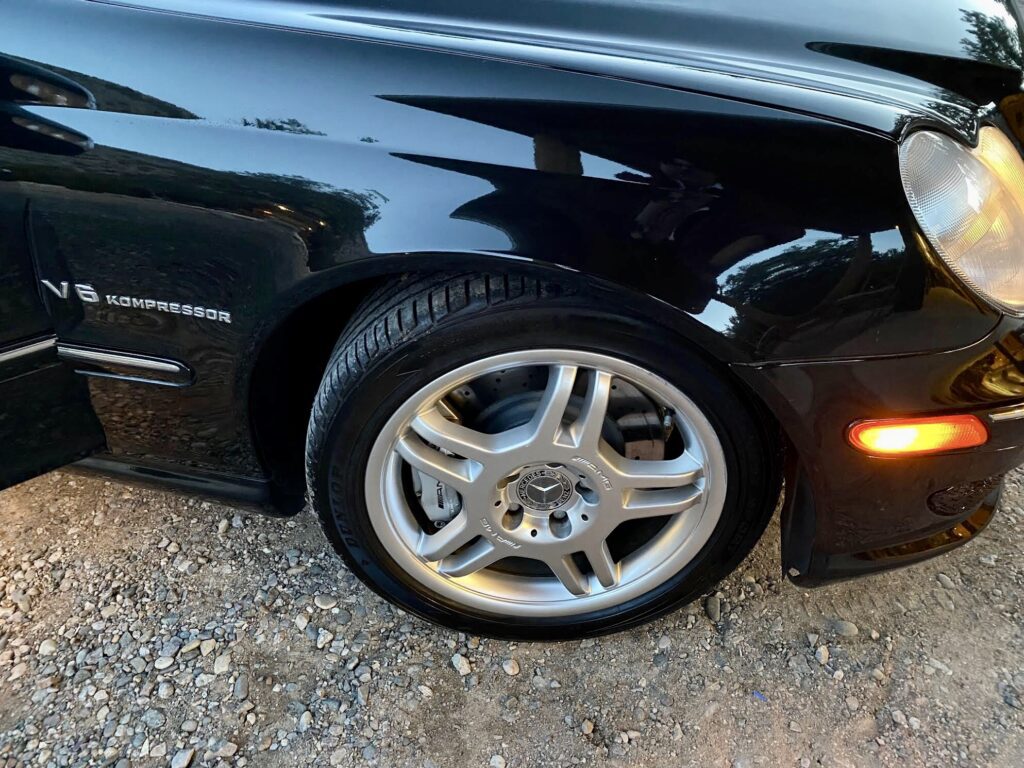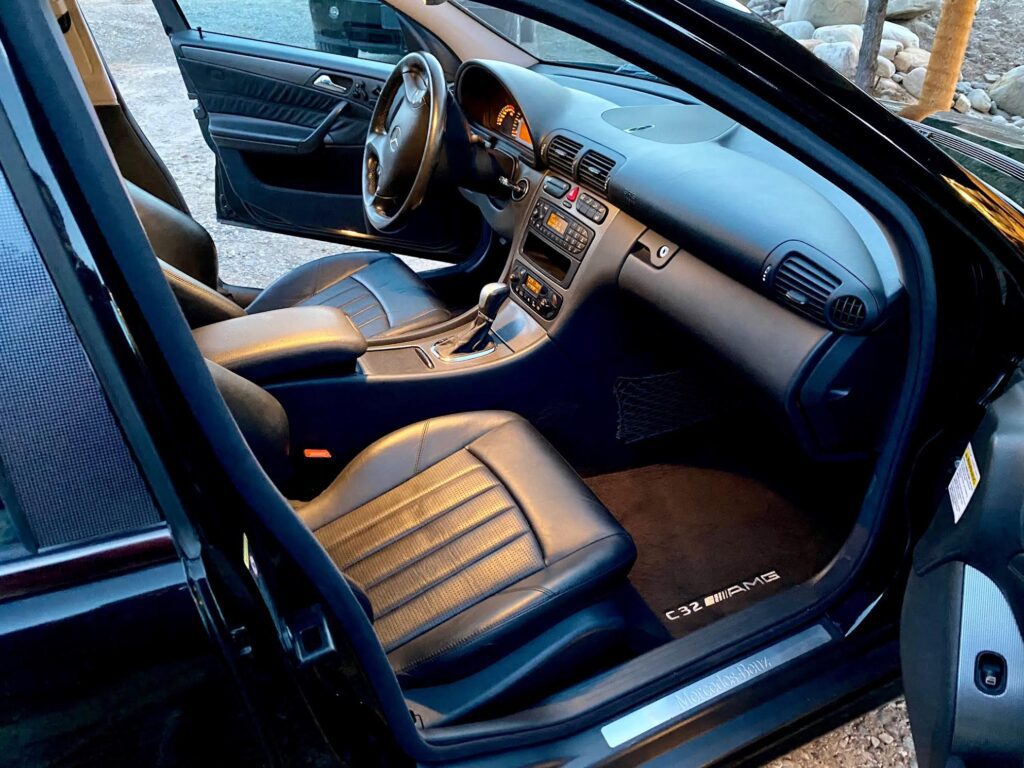 2006 Ducati ST3s sport tourer motorcycle.  Purchased from the original owner of Porsche racing fame Charles Mendez.  Pic over Santa Fe New Mexico and the bike without panniers on.  Quarter is 11.7 mph @ 112 mph



2007 BMW 750i with 44k original miles.  Weighs 4,486 lbs and 13.9 secs at 103 mph in the quarter mile.  All original paint  13.9 quarter mile @ 103 mph




2007 CLK63, 1 only 143 made for the USA market.  Quarter mile was 12.5 secs and 116 mph.  Weighs 4,113 lbs. and was $93,000 when new.  79k whopping miles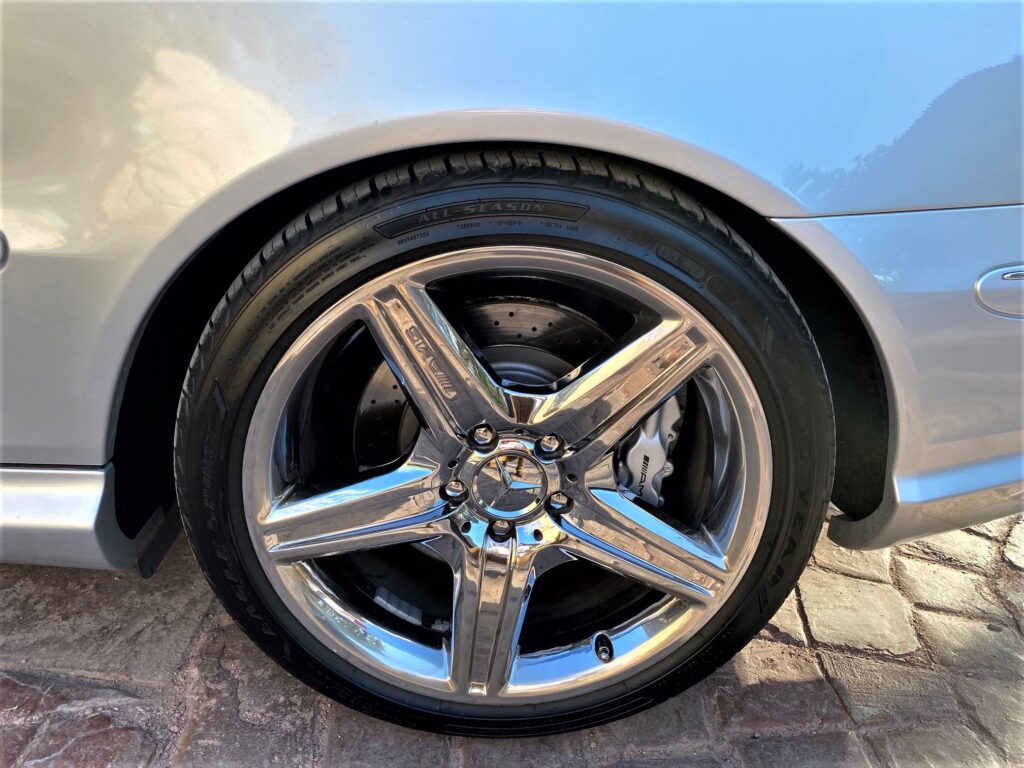 2009 Porsche 911 Turbo cabriolet with tons of rare options and… tiptronic (last year).  This is a 997.1 and a half.  Very low miles (27k) and does the quarter mile in 11.6 @ 122 mph.  Weighs 3,580 lbs.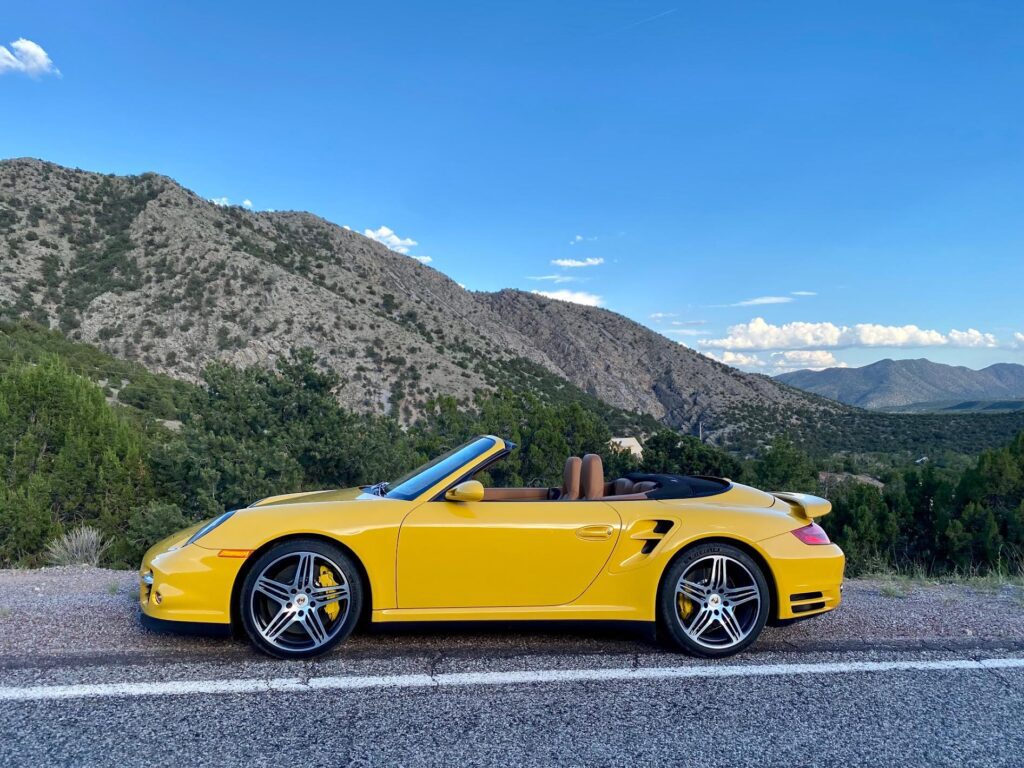 2015 zs550 with21k miles and black ruby metallic.  Quarter mile 13.4 @ 110 mph



2015 California T with 14k miles and lots of spec.  Does 11.3 sec quarter @128 mph.  Weighs 4064 lbs



2019 Hellcat Redeye widebody with 7K original miles.  11.6@128 mph, traction limited.  4,443 lbs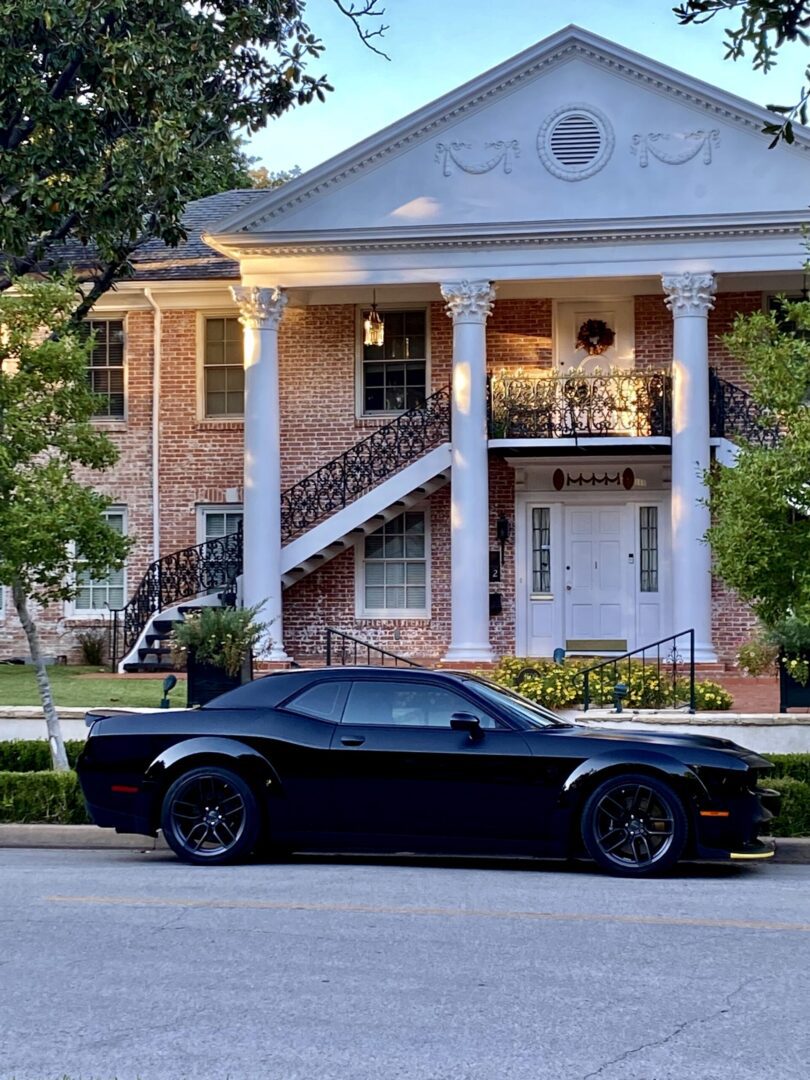 2021 TITAN Pro4X.  Quarter mile in 15.2 secs at 94 mph.  Weighs 5,932 lbs.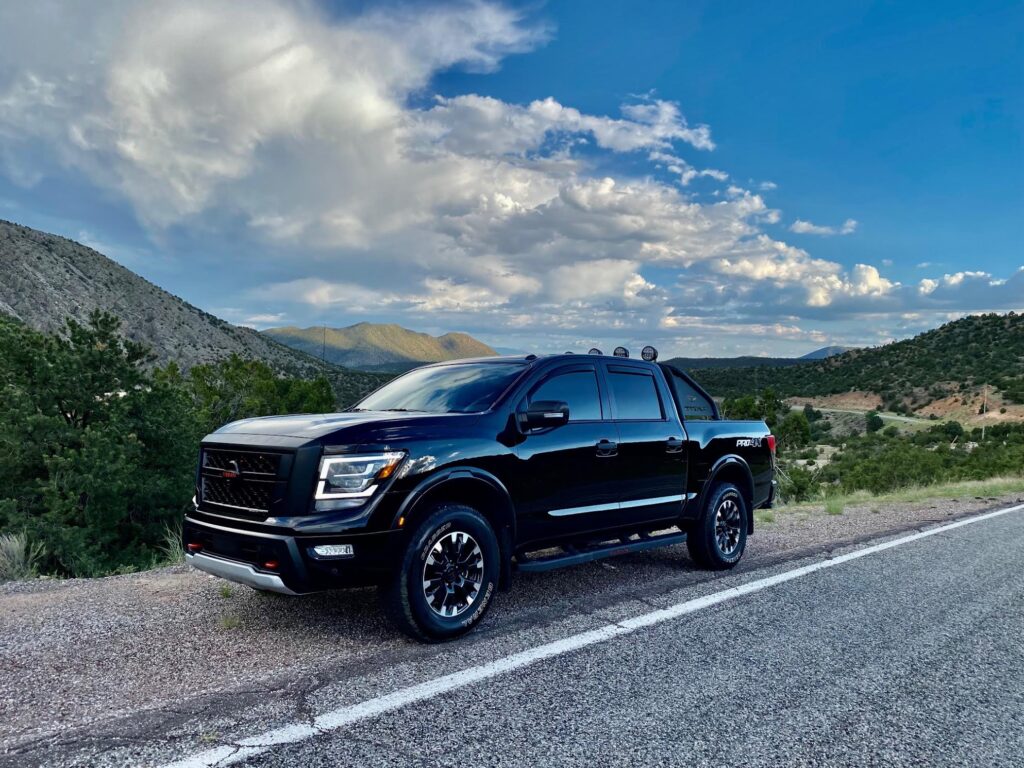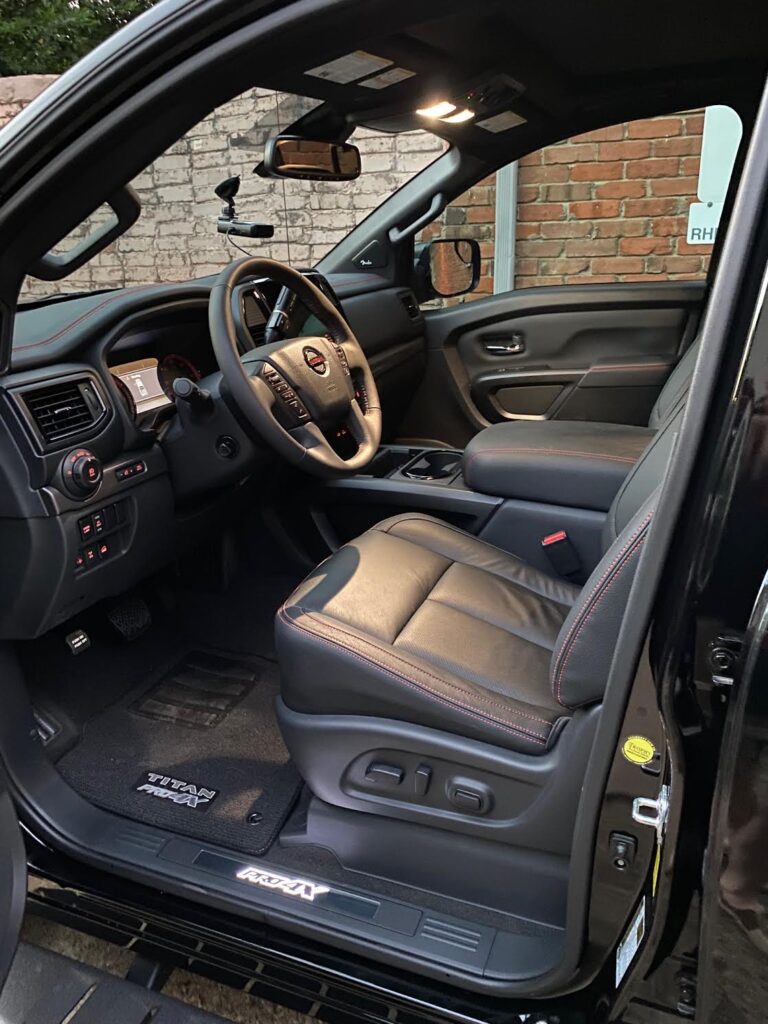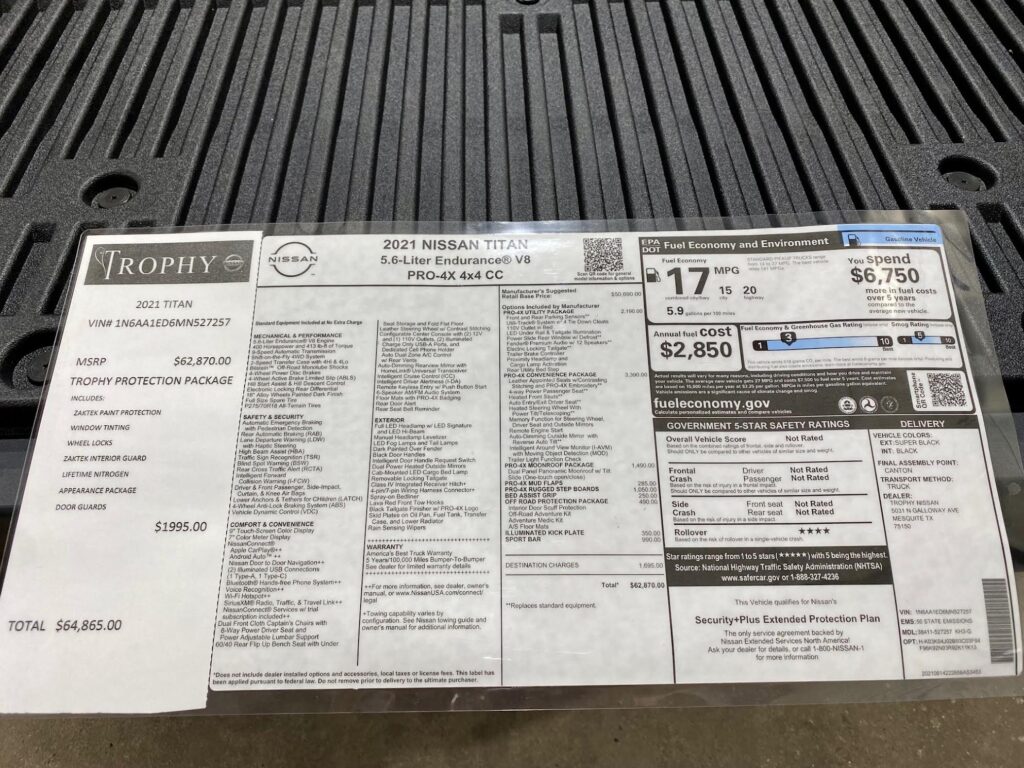 OUR CURRENT CARS
1959 Eldorado Biarritz
1967 250SE Sunroof Coupe
1972 280SEL 4.5
1971 Lincoln Mark III
1972 Lincoln Mark IV
1978 Seville
1978 Fleetwood
1980 Fleetwood Coupe
1981 

Fleetwood
1982 Park Avenue
1983 Fleetwood Coupe
1984 Eldorado Biarritz Cvt
1986 F150 Lariat
1987 Corvette Convertible
1989 Brougham Delegance
1990 Jimmy
1990 Fleetwood
1995 S600 Coupe
1996 C2 6spd.
Cab2001 SL600
2002 C32
2006 Range Rover
2006 Ducati ST3s
2007 750i
2007 CLK63 Cabriolet
2009 911 Turbo Cabriolet
2015 S550
2015 California T
2019 Challenger Hellcat Redeye Widebody
2021 Titan Pro4x
JIM SHANE HAILEY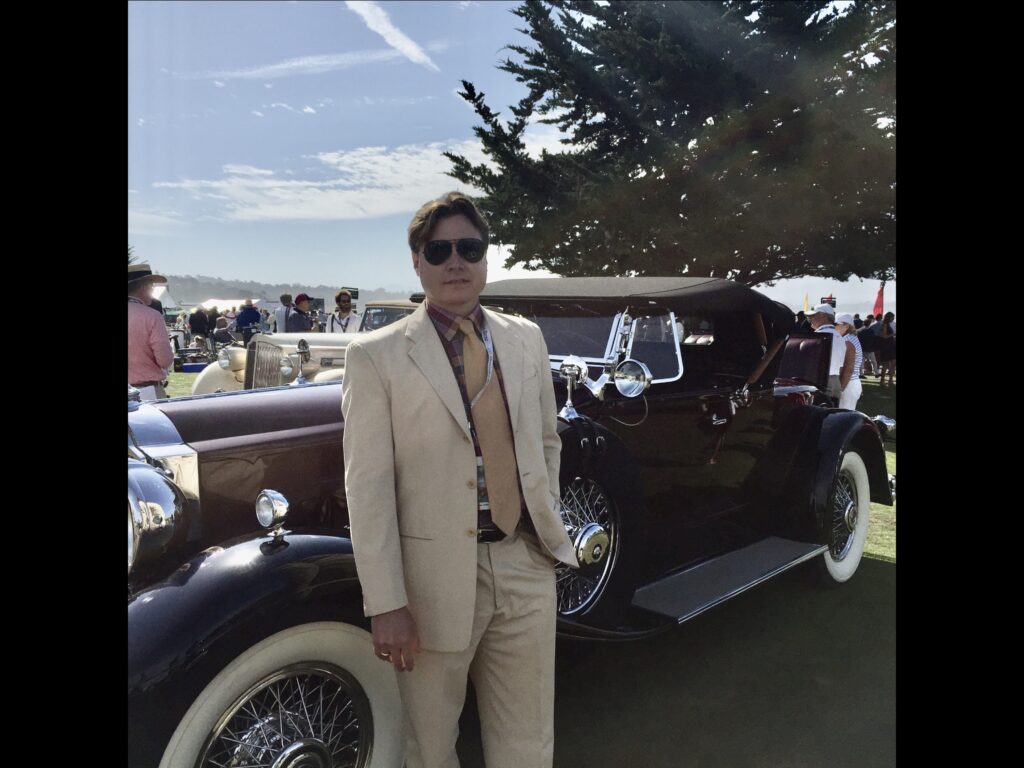 Kai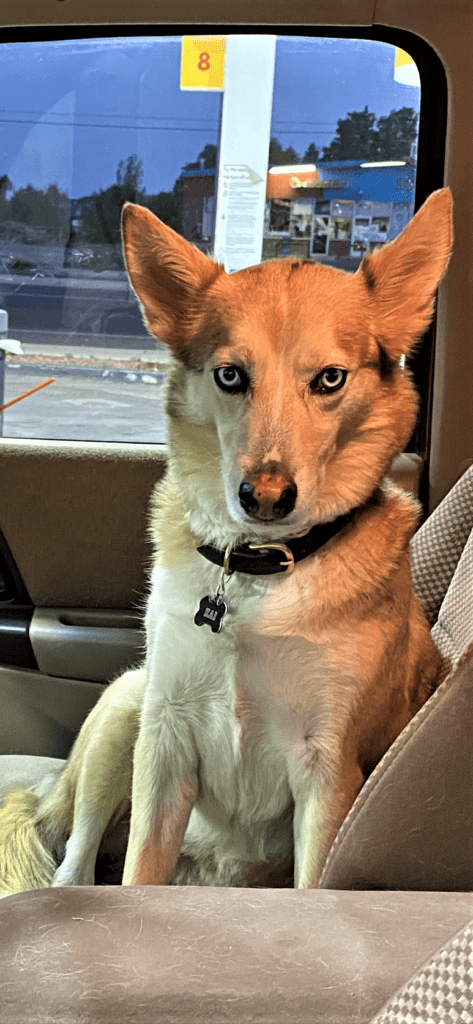 JUST A FEW OF THE NOTABLE PAST CARS BELOW
1960 Eldorado Brougham
1959 Biarritz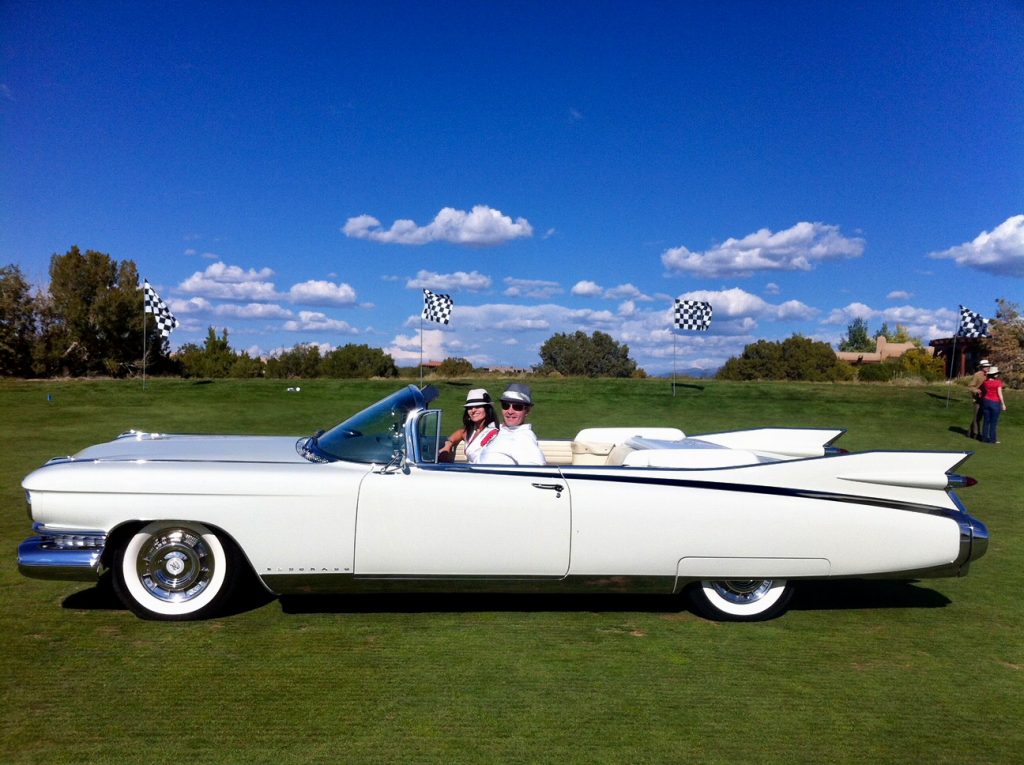 1958 Eldorado Brougham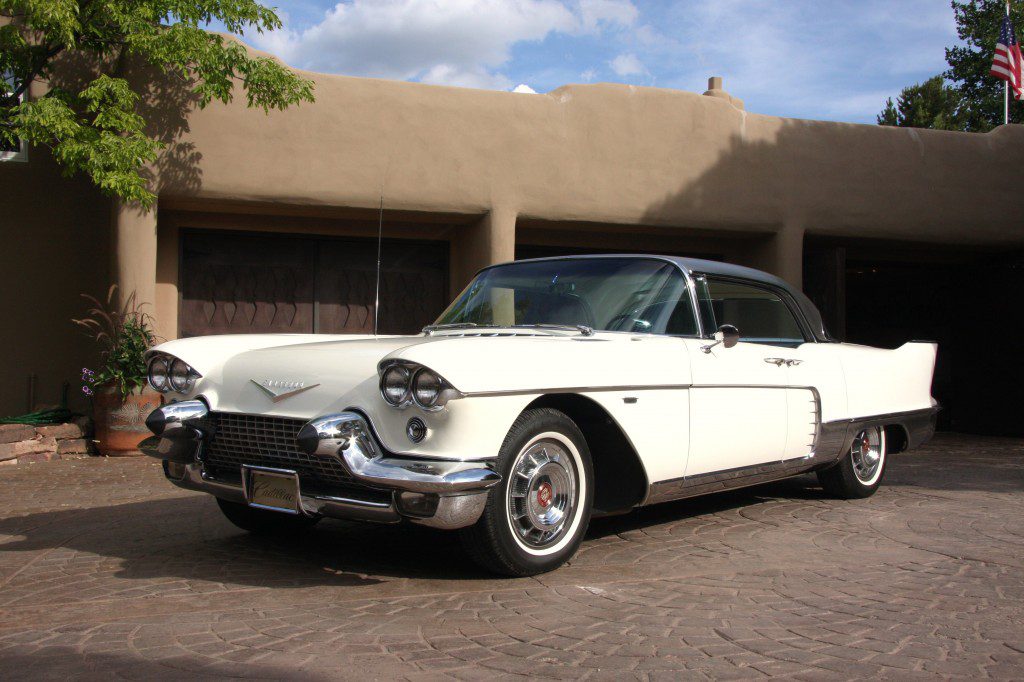 1957 Biarritz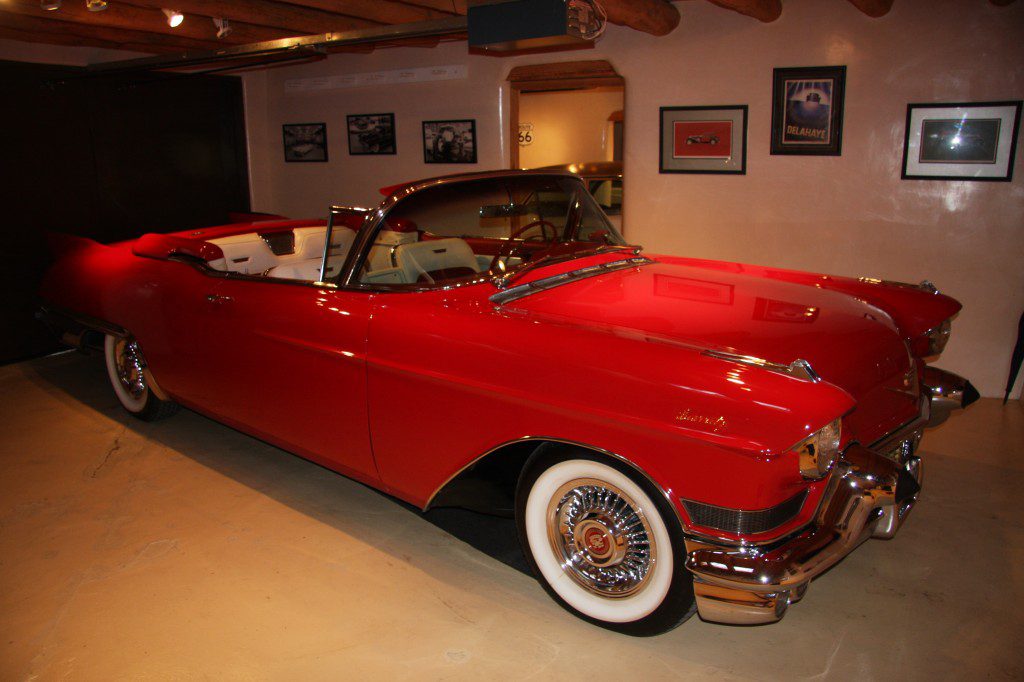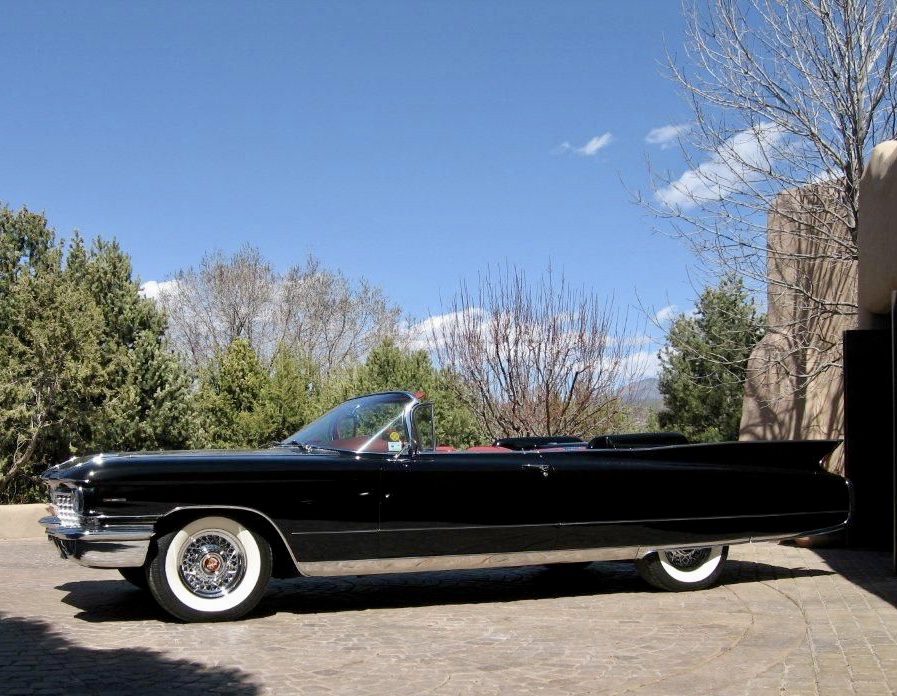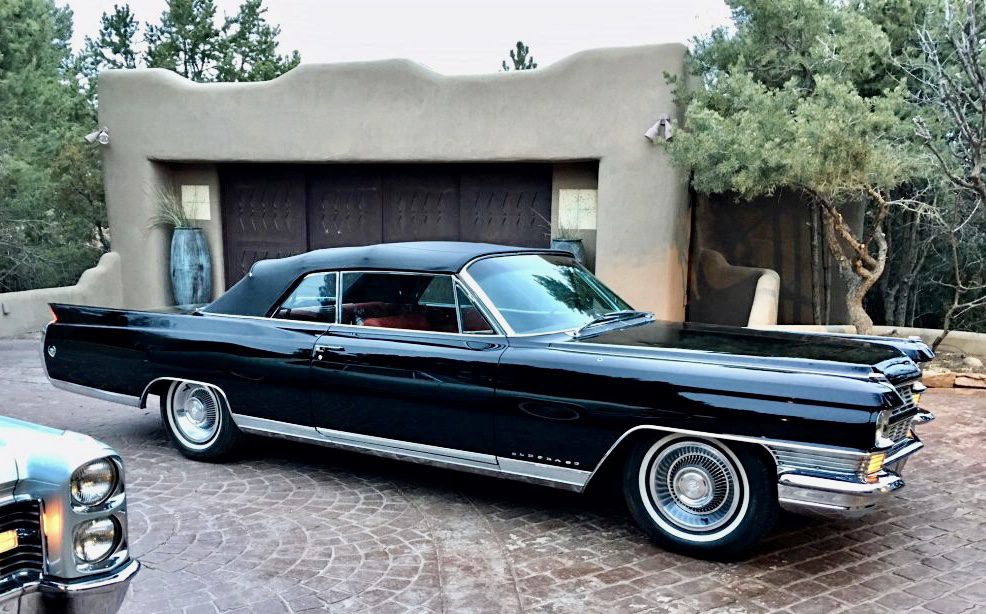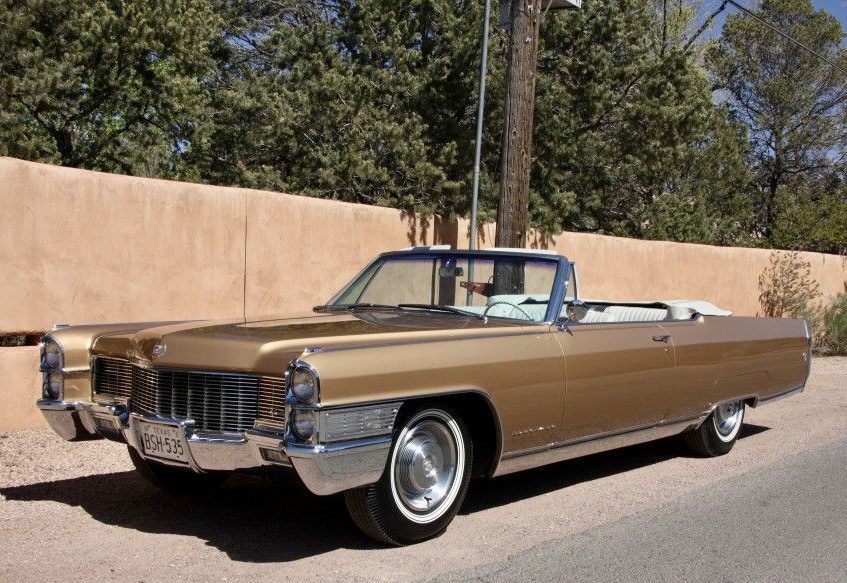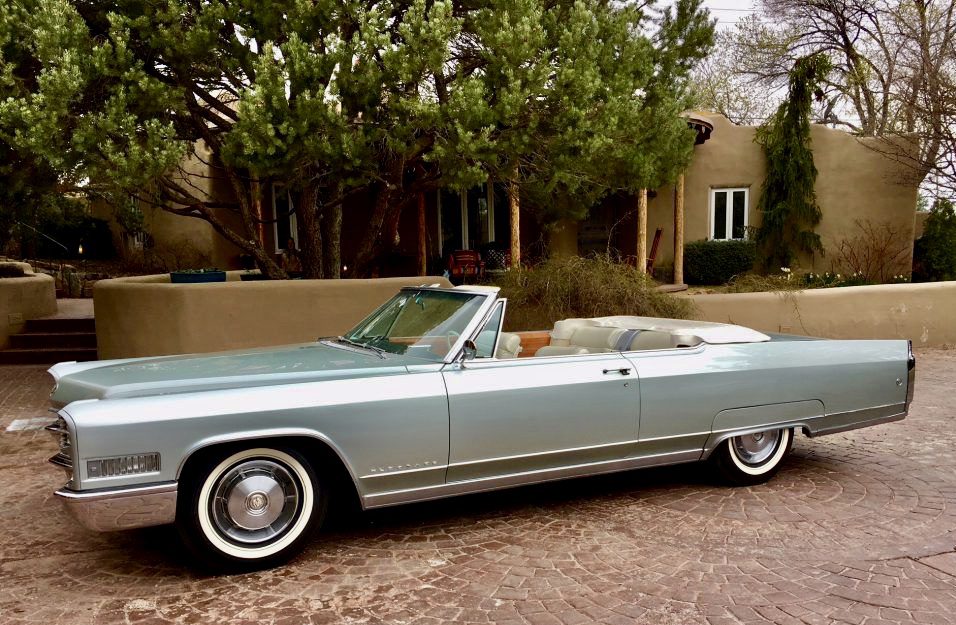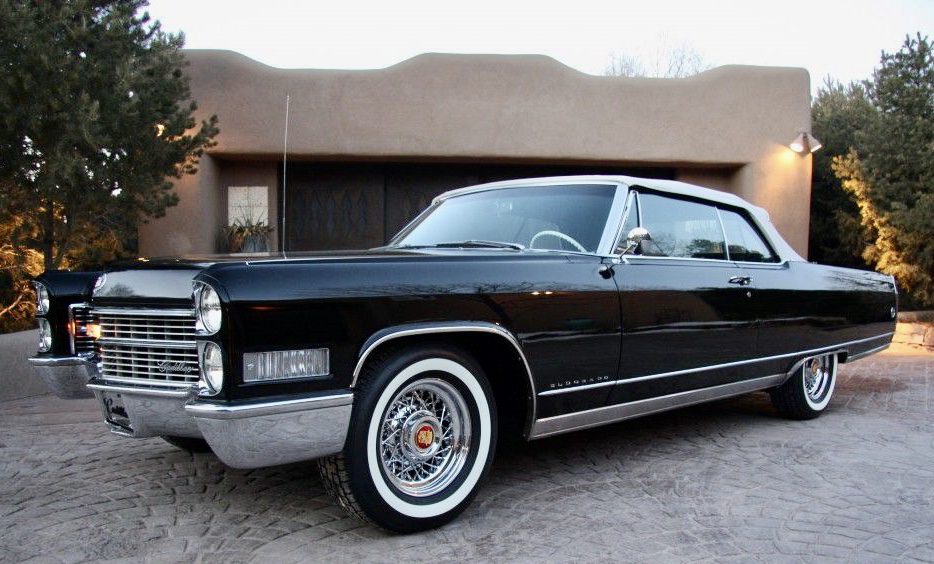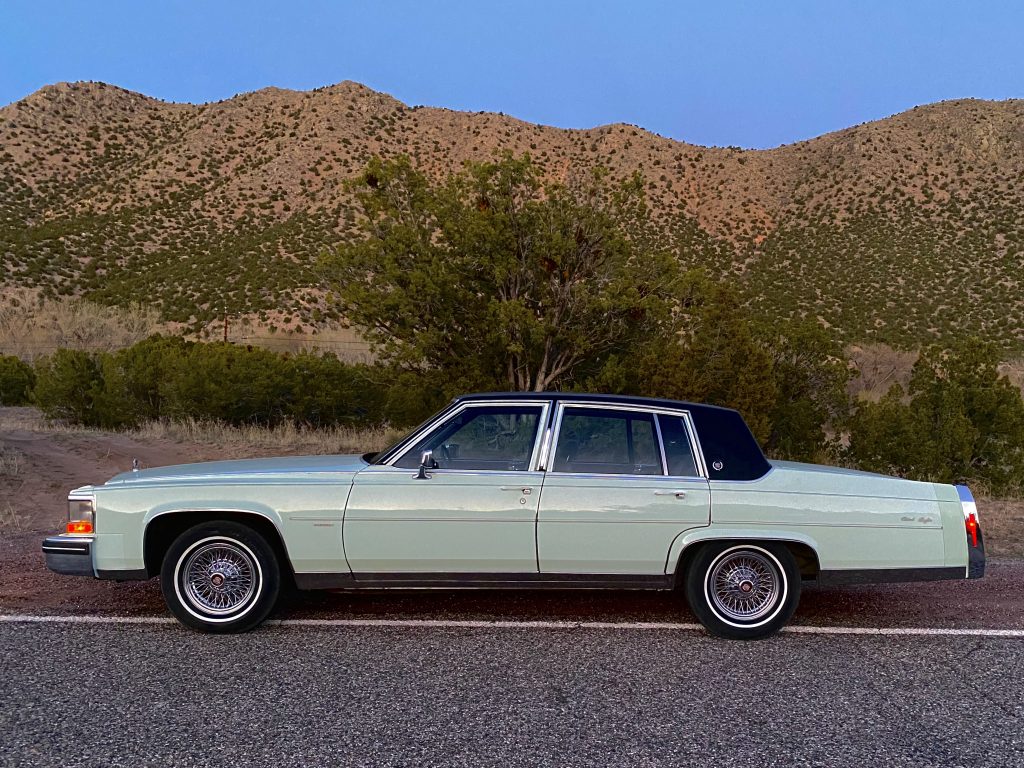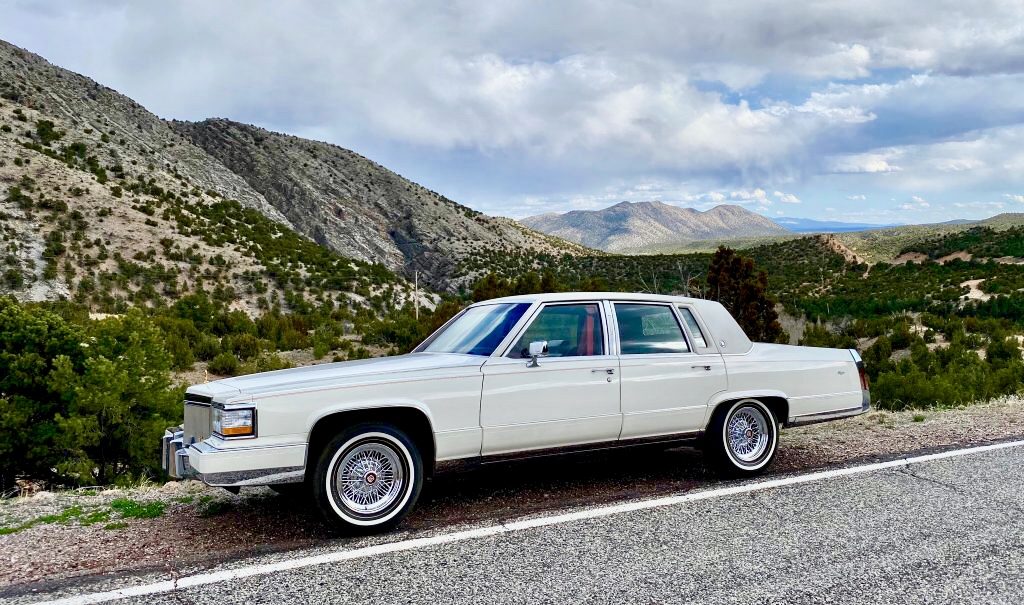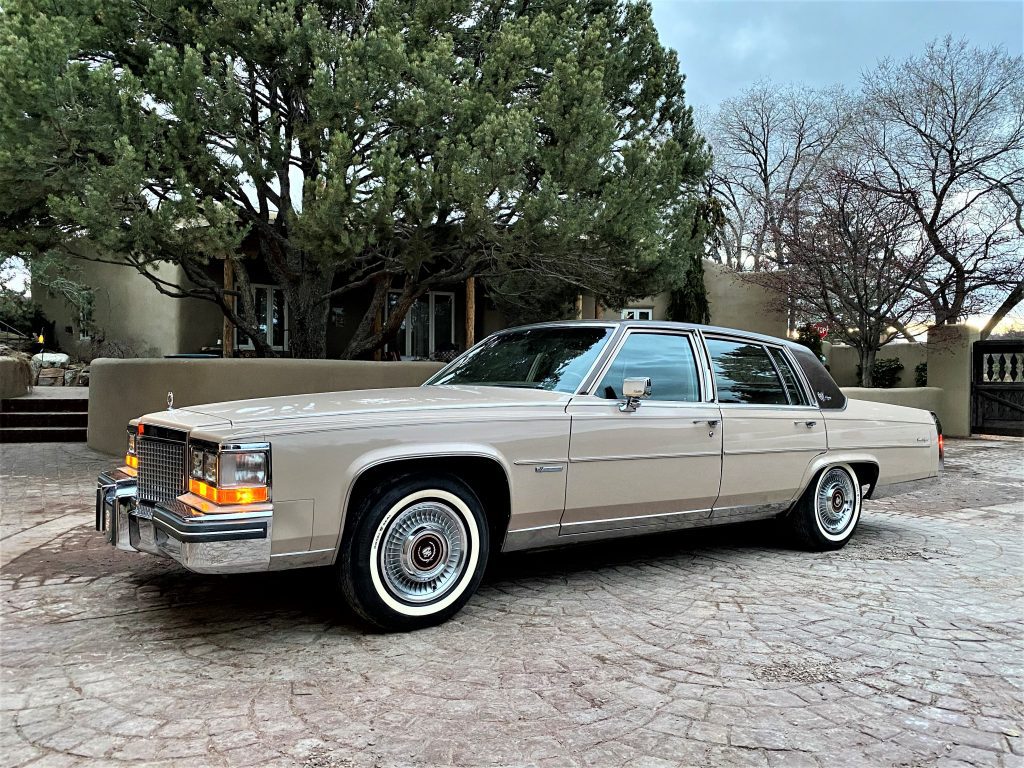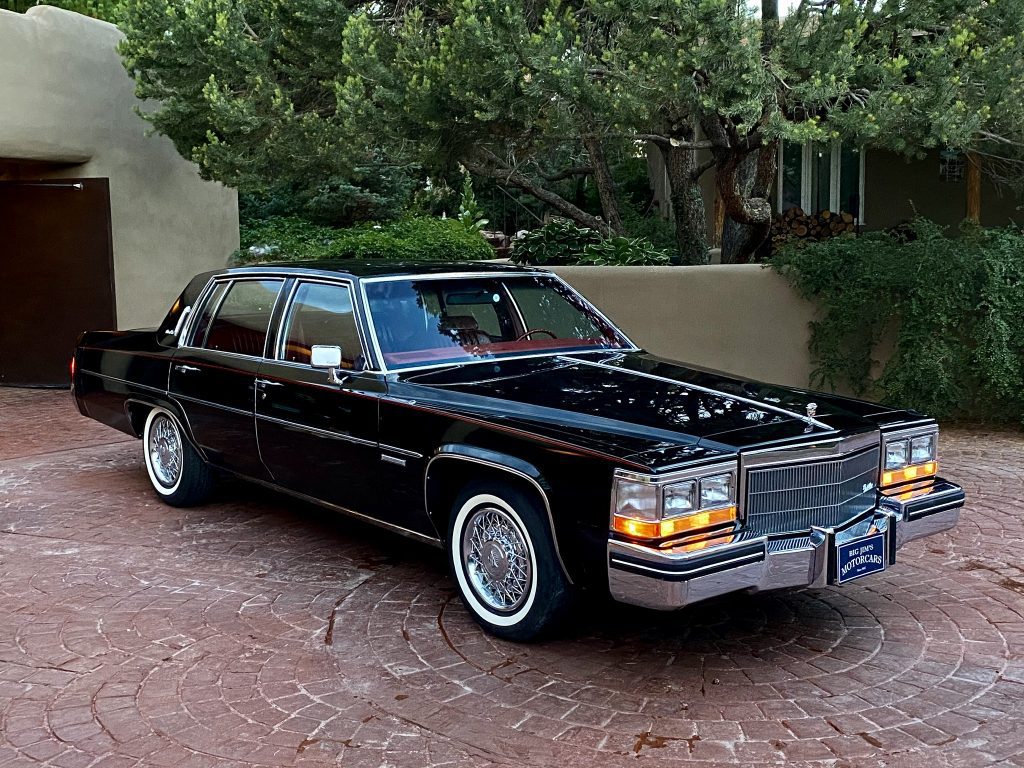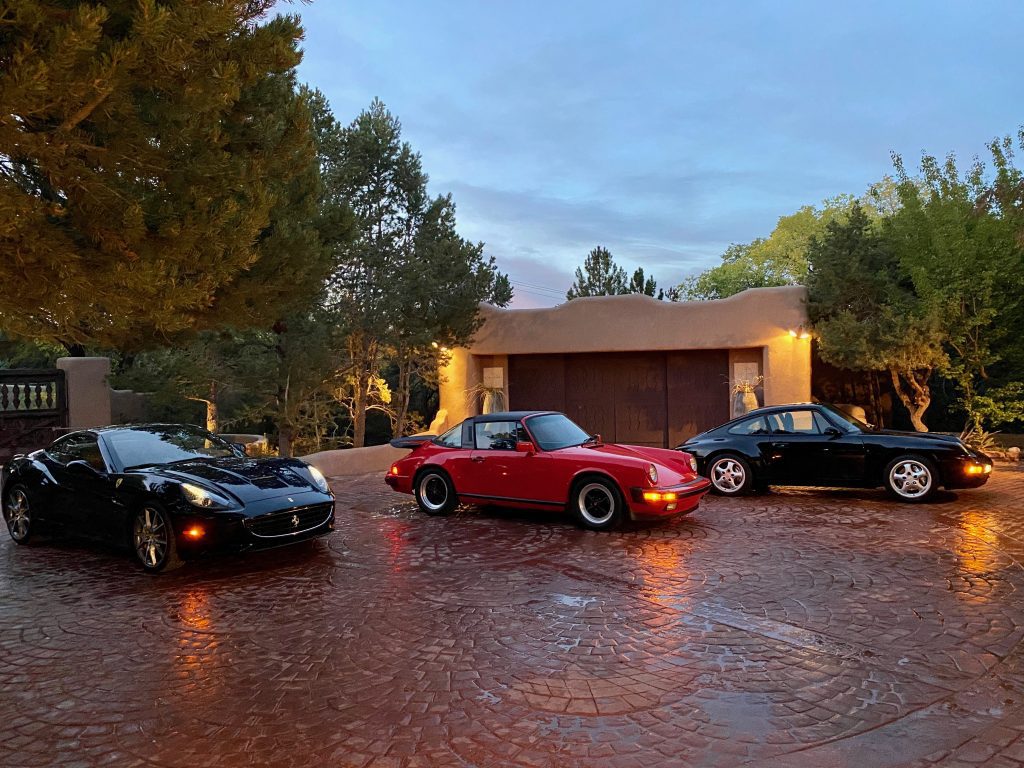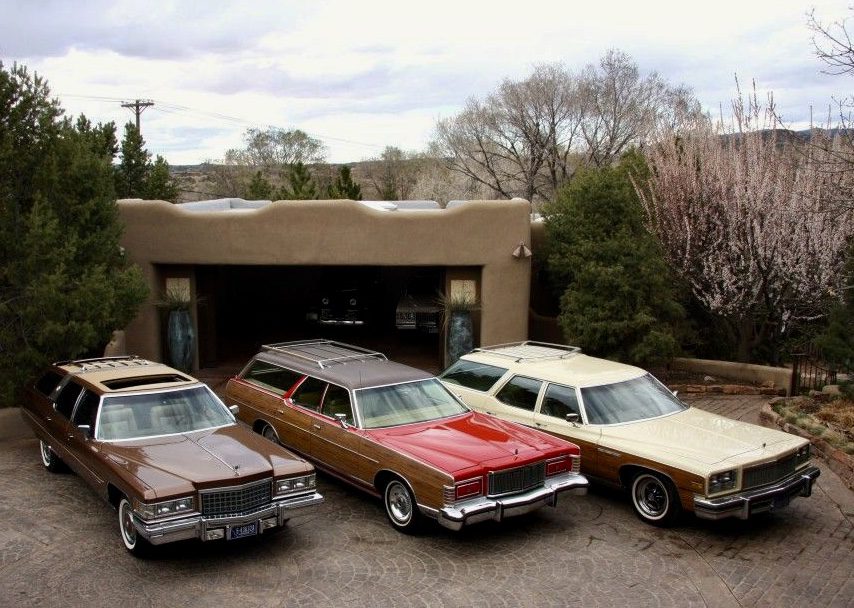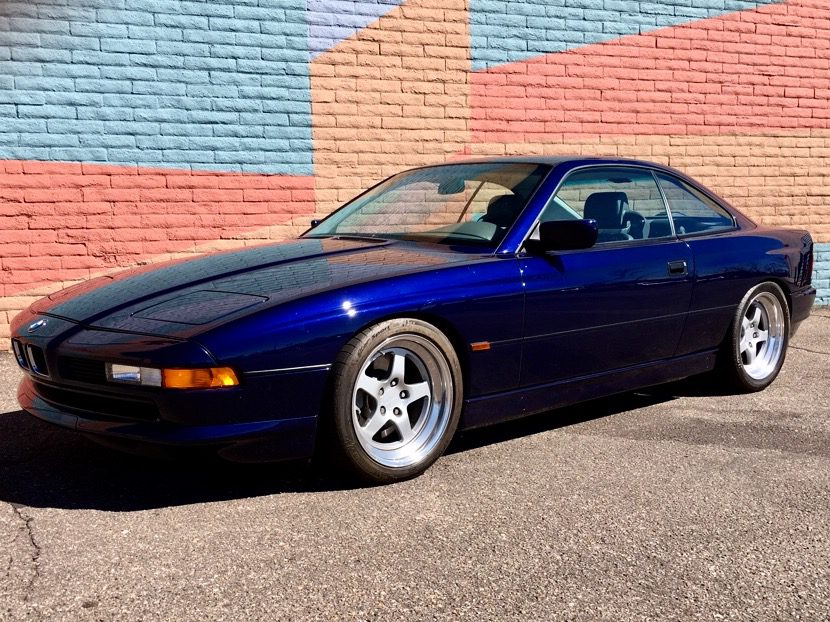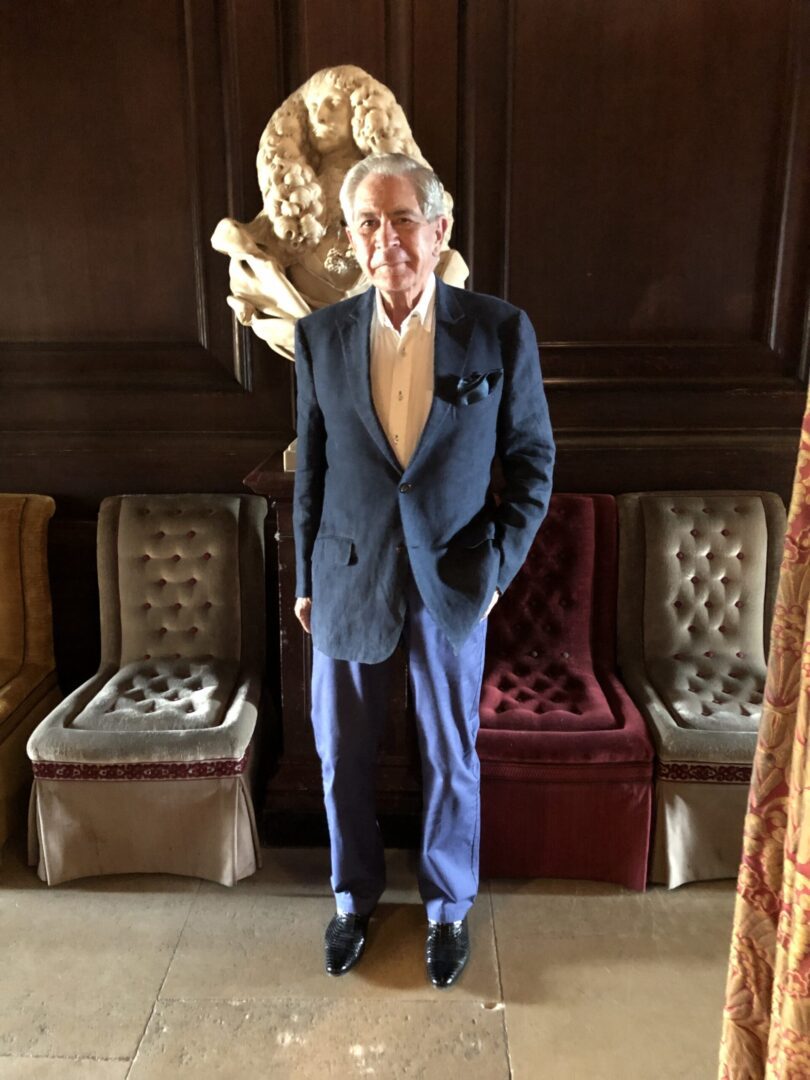 GEORGE PELLETIER