Classic Vintage Antique Collector Cadillac/Mercedes-Benz and Others
JIM HAILEY'S CLASSIC CAR COLLECTION
 (214) 415-7373 
Below are pictures of our current collector automobiles as well as many of the past cars we have owned and/or restored. My grandfather and father were into cars so I naturally progressed into what you see below.  You can reach me at the email following this paragraph or text me at the above telephone number.
Please scroll down mightily for all the past cars; current cars are typically shown in chronological order.  
tedasaurus@gmail.com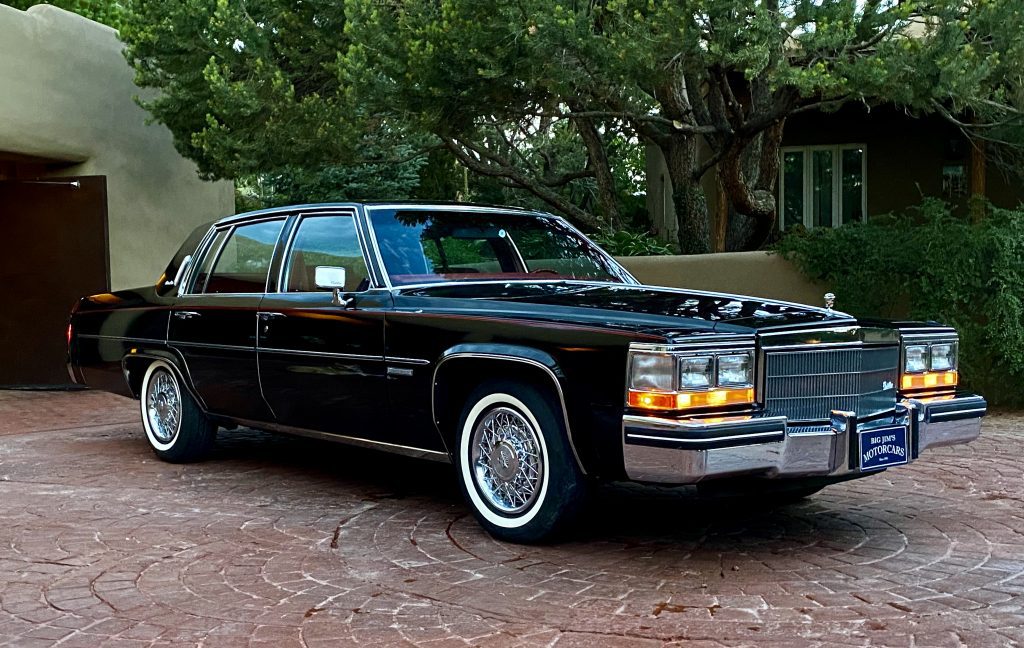 1939 Fleetwood 60 Special Derham Leather Top Town Car, one of four known in existence; records of delivery when new in Philadelphia.  A very original Town Car with ownership history dating back to the mid 60's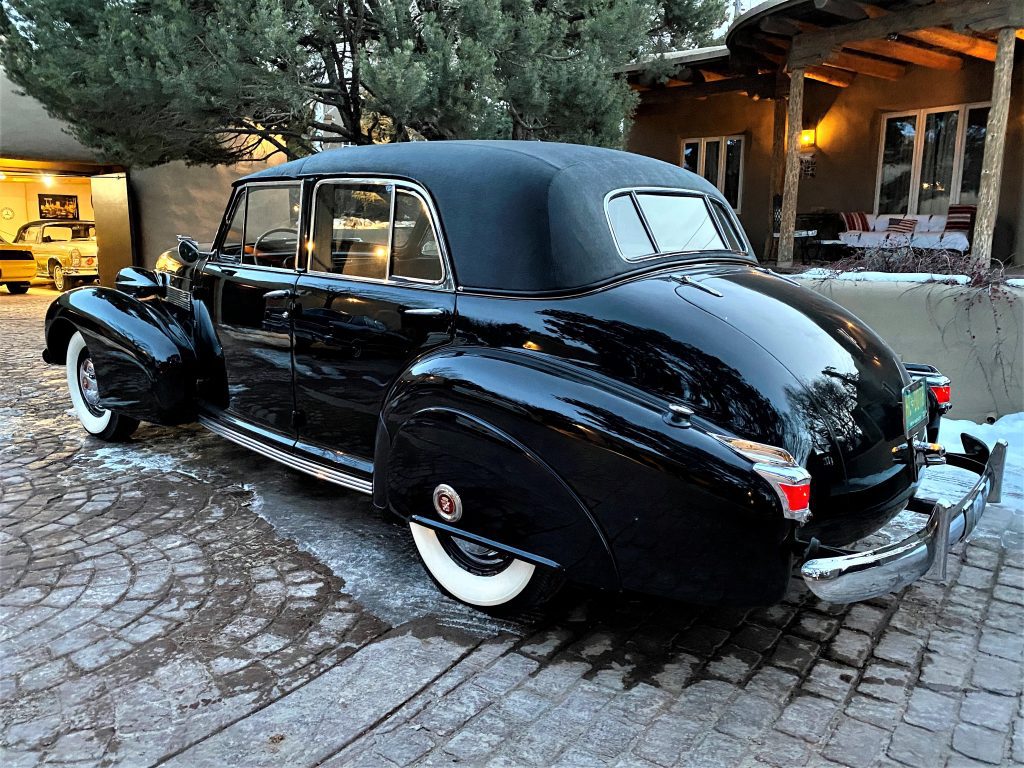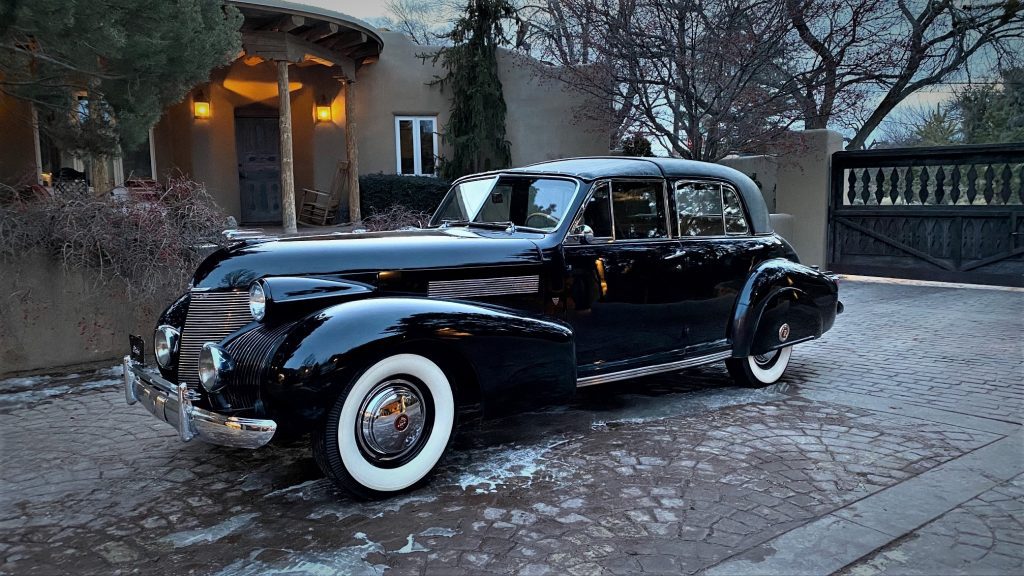 1967 Mercedes 250 SE Euro spec., sunroof, automatic transmission, European model that was delivered new in Nuremburg.  Bare metal repaint in original color, all chrome, wood, and leather redone as well.  Thank you to Mercedes Benz Classic Center for your help and the original build data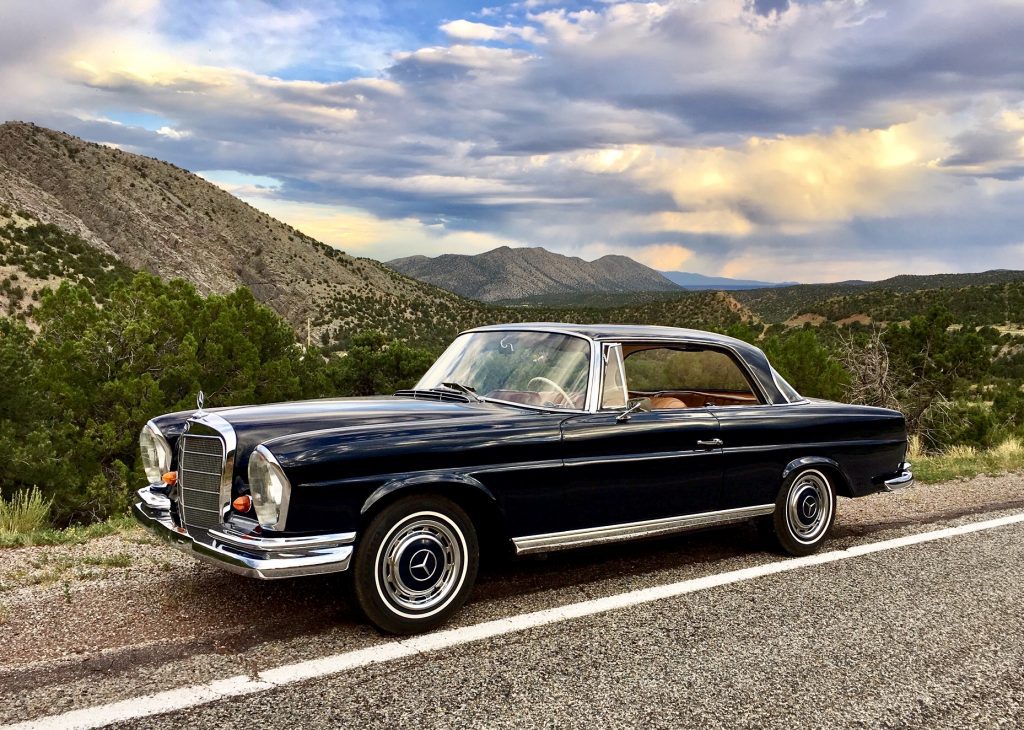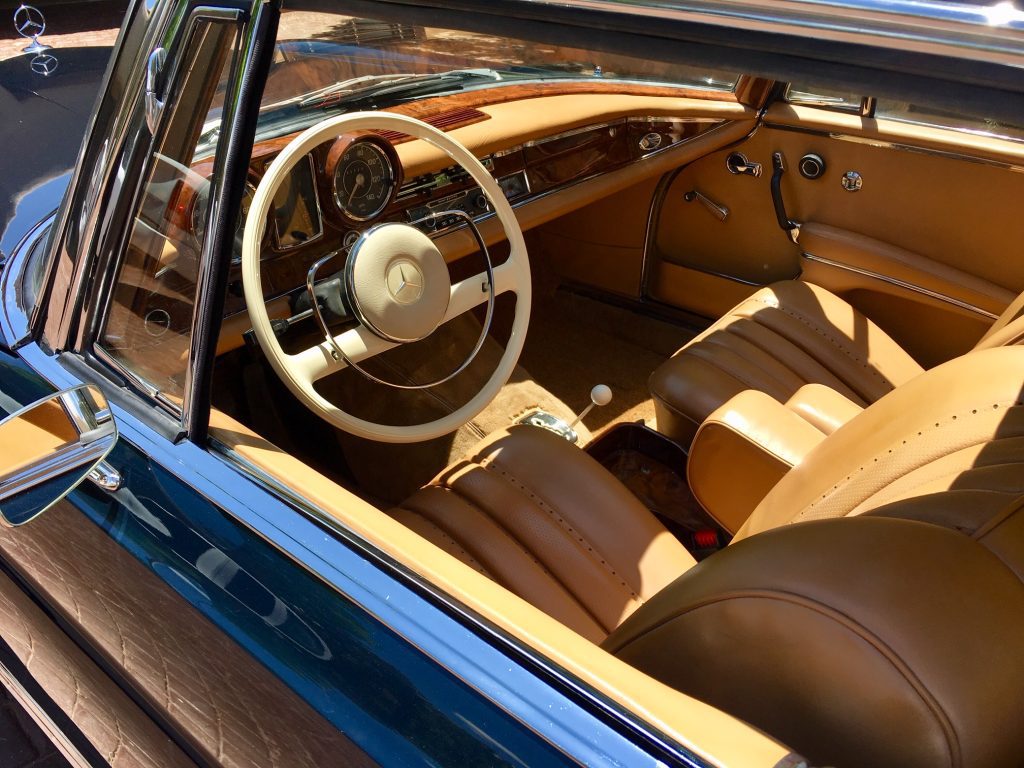 1969 Mercedes 280SE purchased from original California family, great example with AC and automatic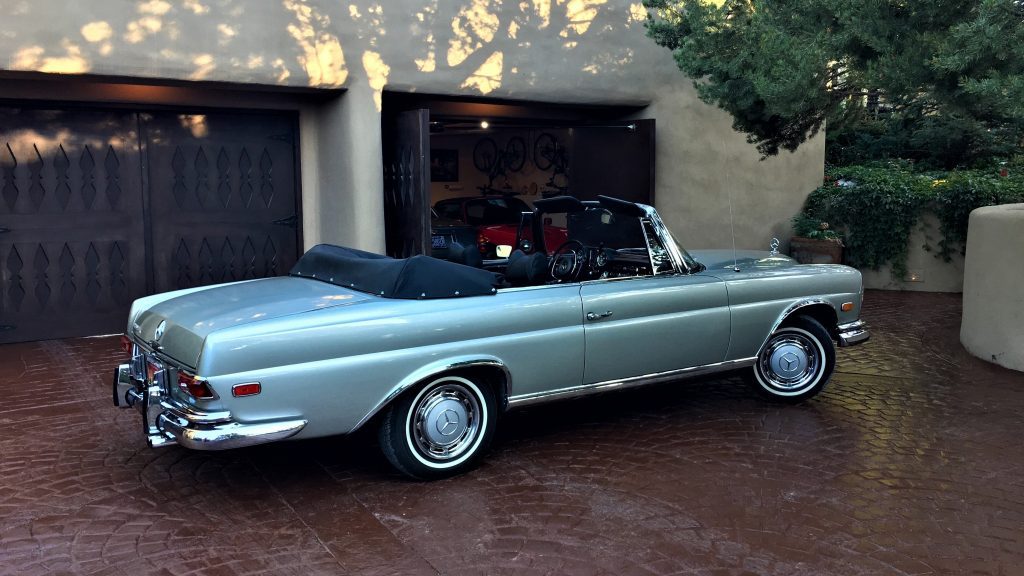 1972 280 SEL 4.5 Liter, California car since new, rare original colors, and complete records since new


1973 Jaguar XKE V12, Automatic, Factory AC, fully restored.




1976 Cadillac Fleetwood
1977 El Camino with extremely low miles.  100% original paint, power seat, windows, locks, 8 track player, biggest engine, CB



1984 Sedan DeVille with only 6,000 original miles.  Original tires.  Rare slick top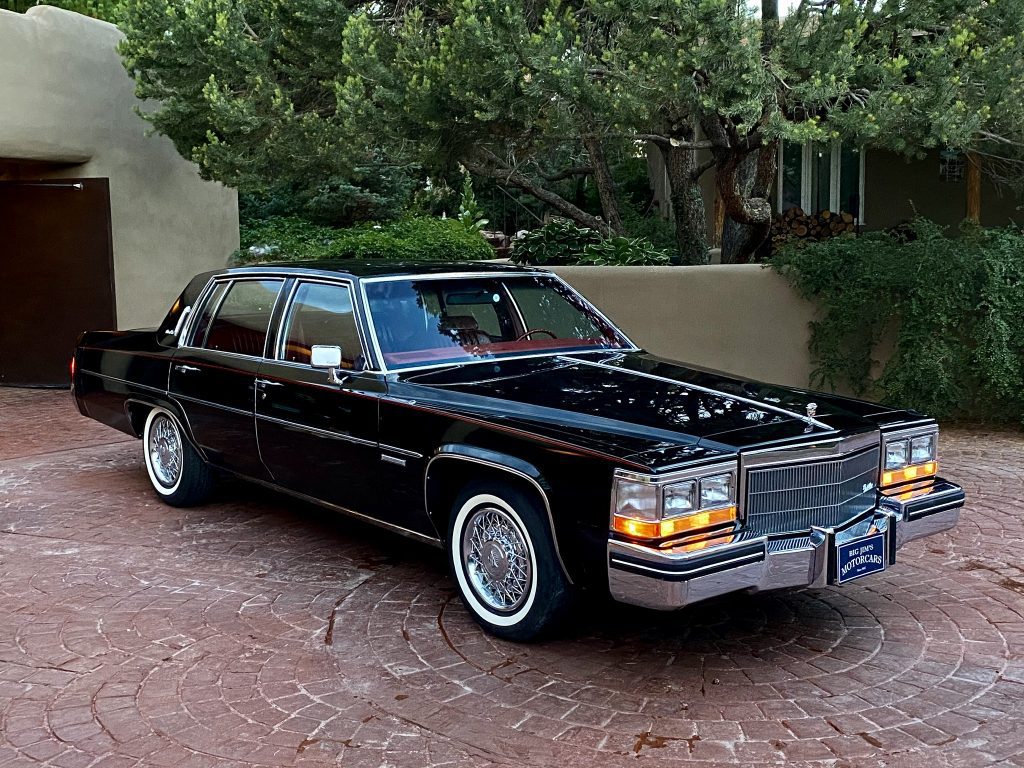 1985 Seville with only 14,000 original miles.  Leather and Touring Suspension.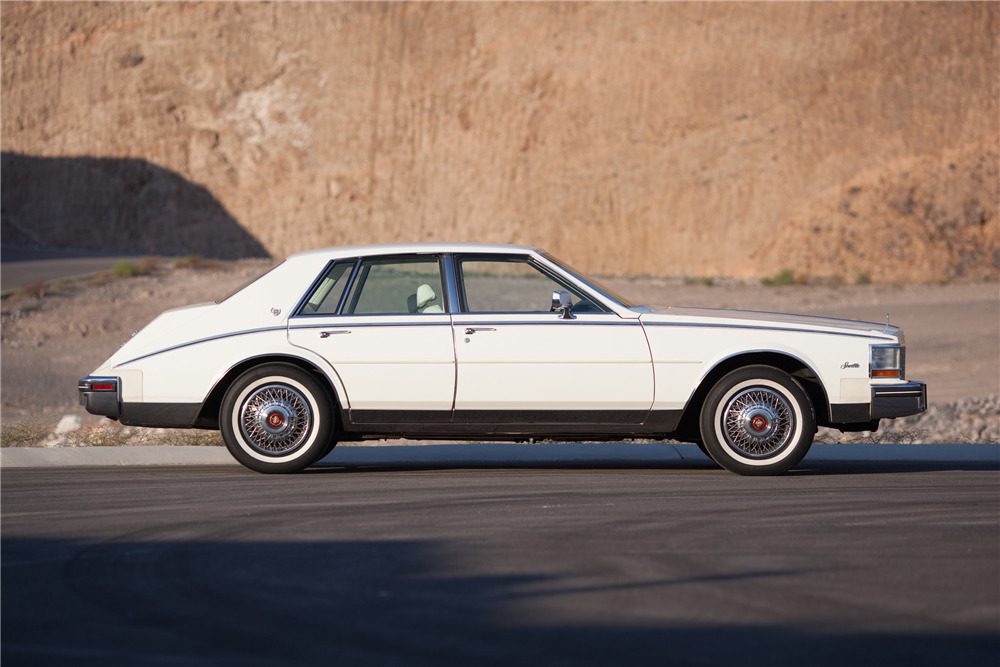 1985 Eldorado Biarritz with only 19,000 original miles and still on original tires!  Astroroof, Touring Suspension, mint.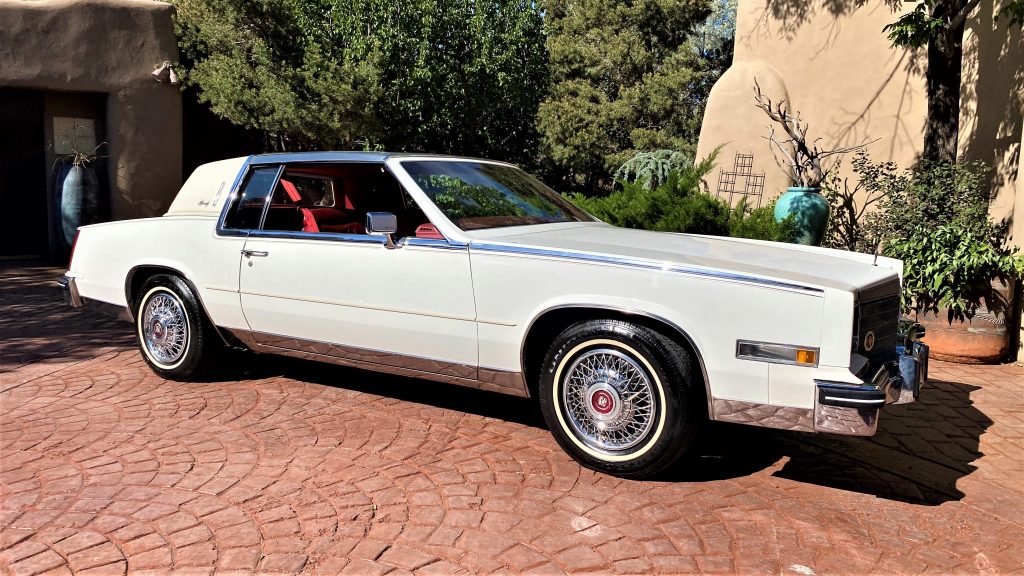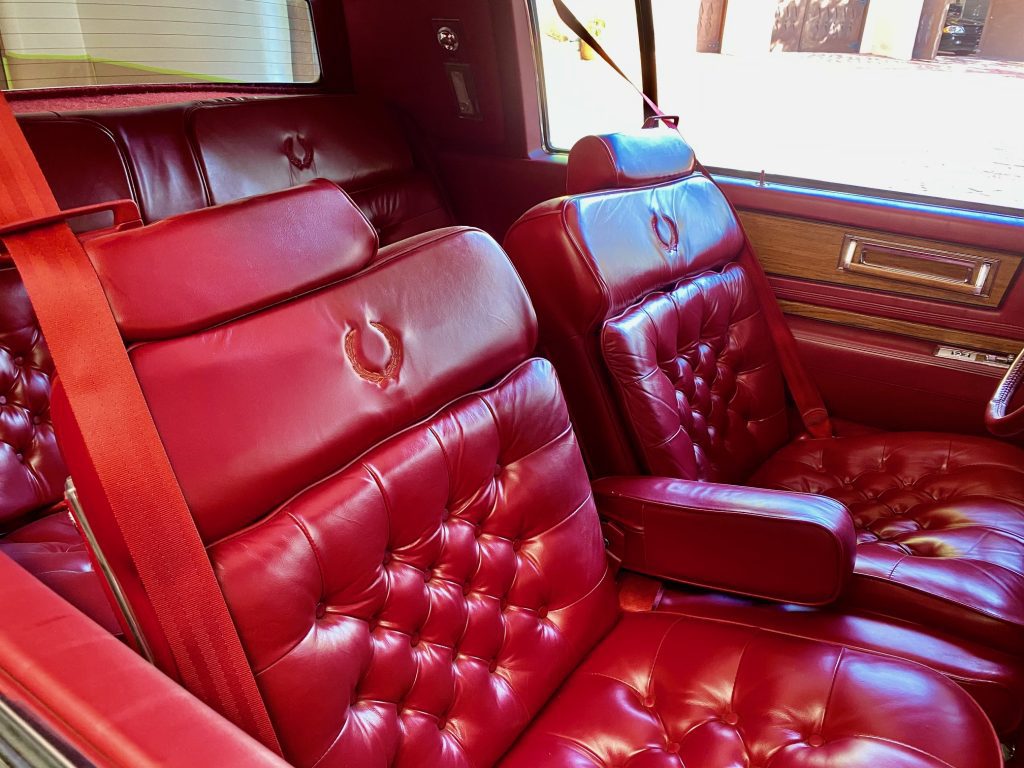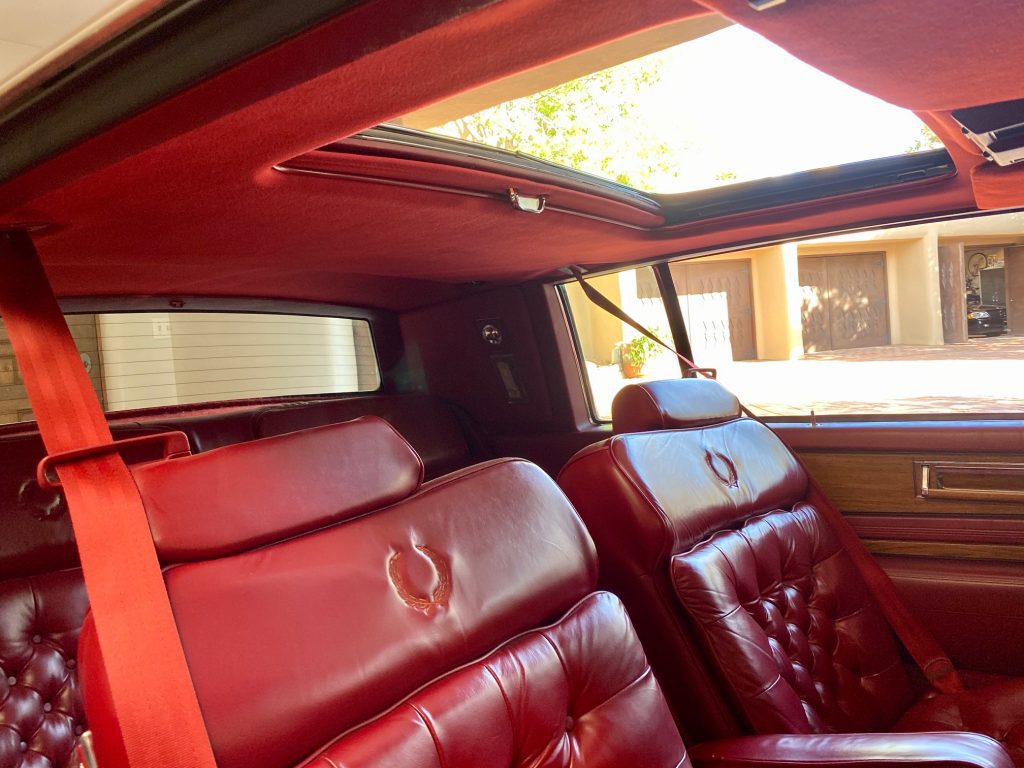 1986 Porsche 911 Targa, 58k original miles with sport seats and full leather interior, also factory rear tail and chin spoiler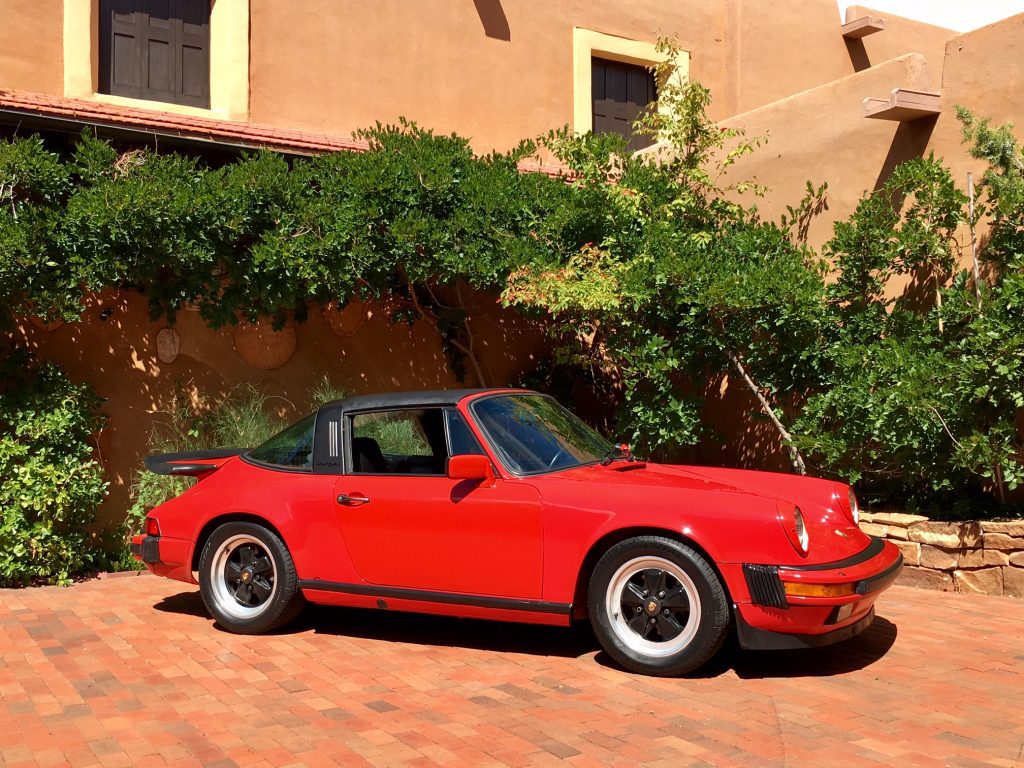 1992 Bentley Continental R with 29,000 original miles. Full history documented, last of the handmade Bentley's, and the most expensive automobile made in 1992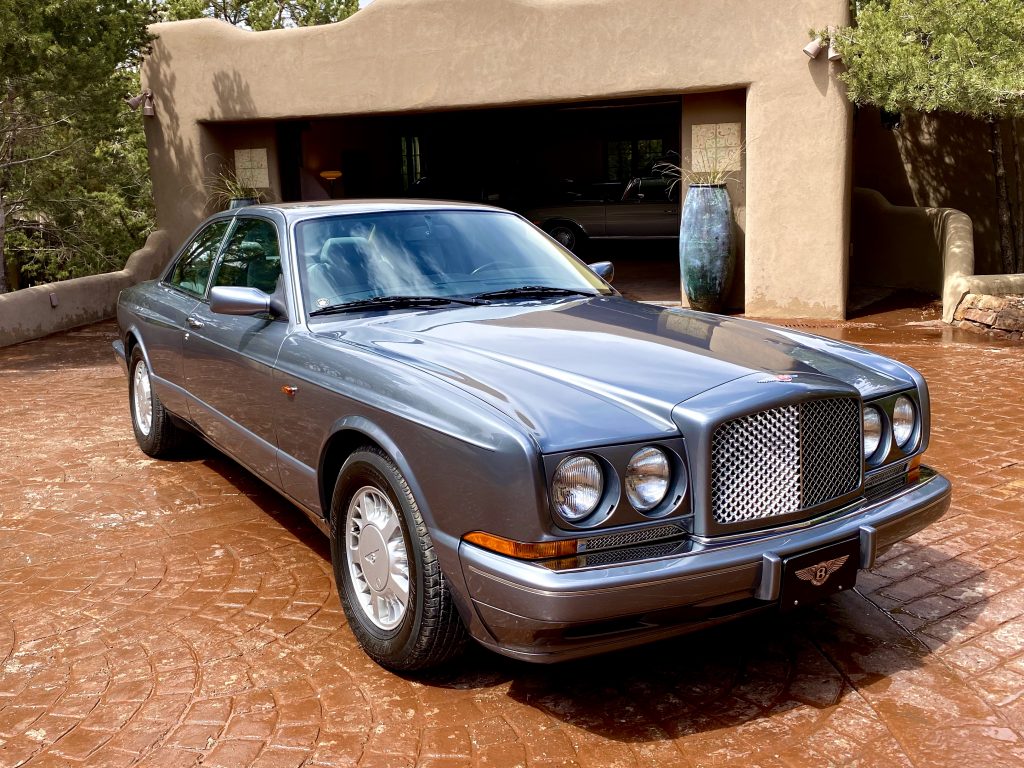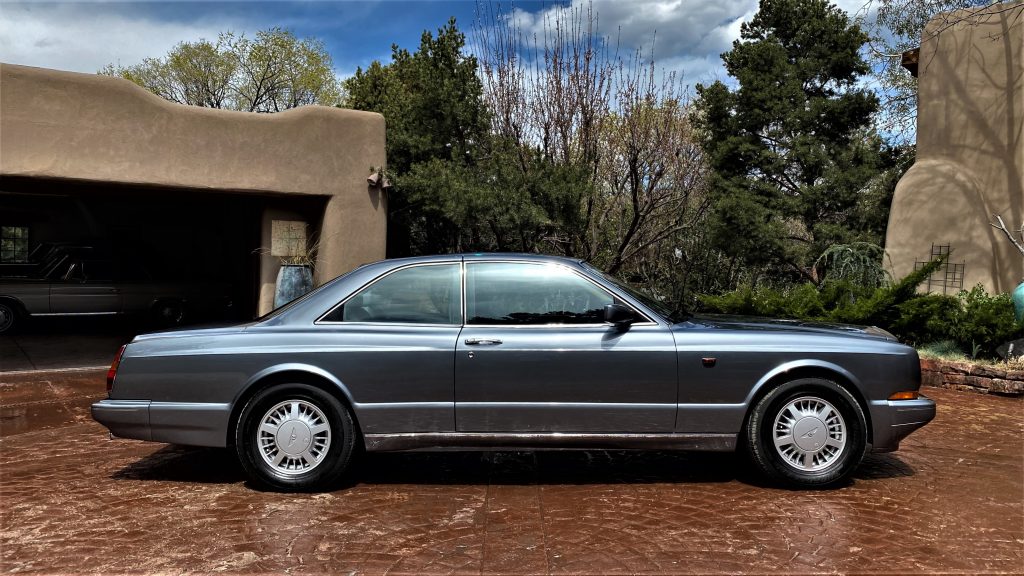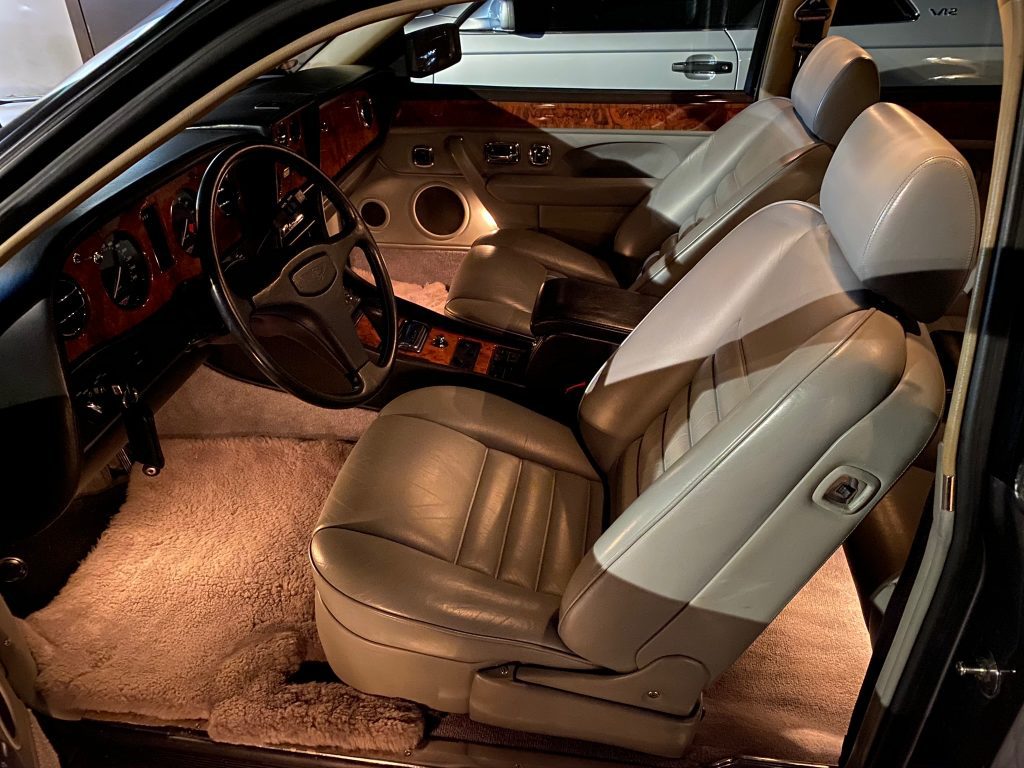 1995 S600 Coupe with only 33,231 miles.  Dallas Texas car since new.  One of only 539 imported into the USA in 1995.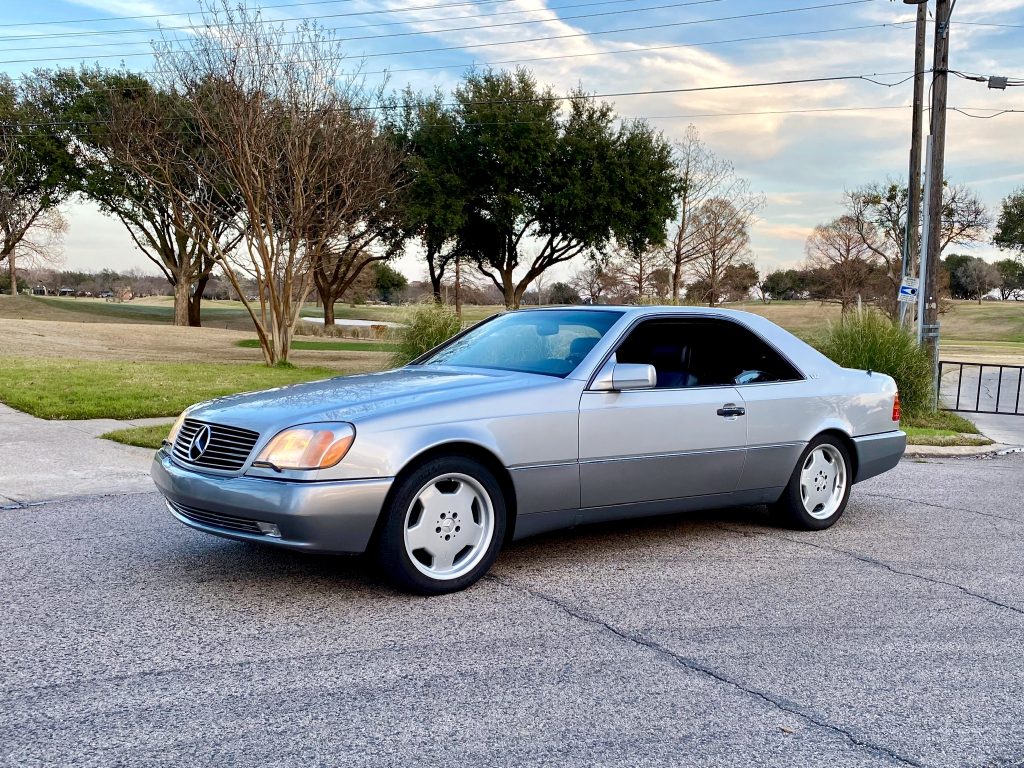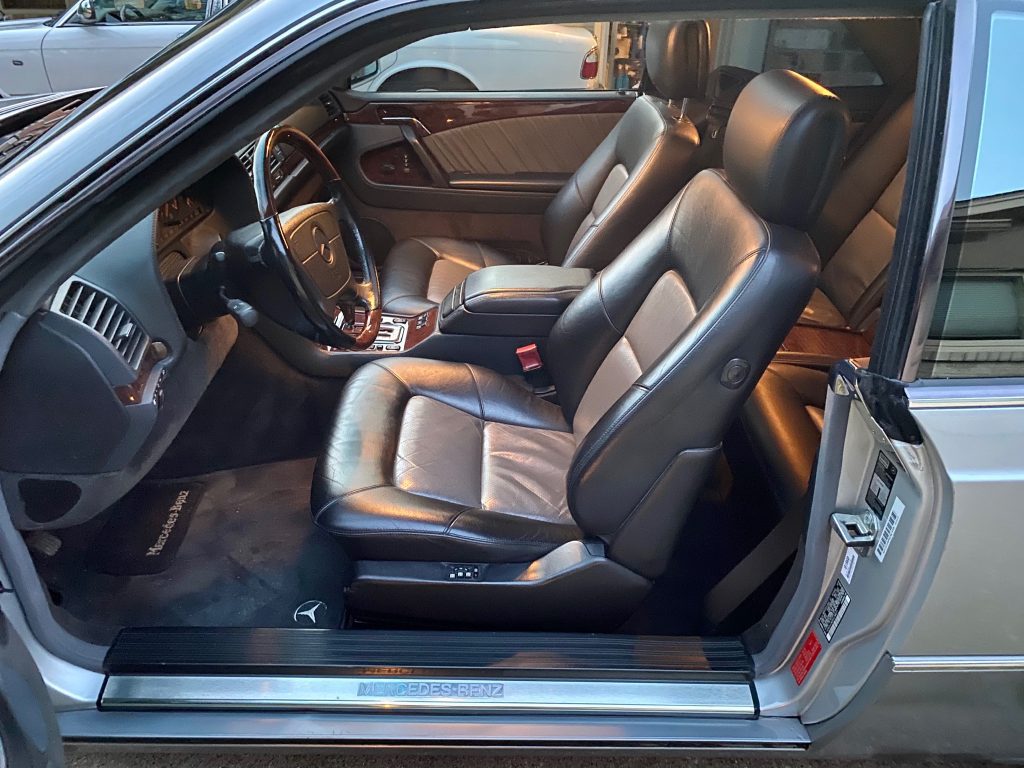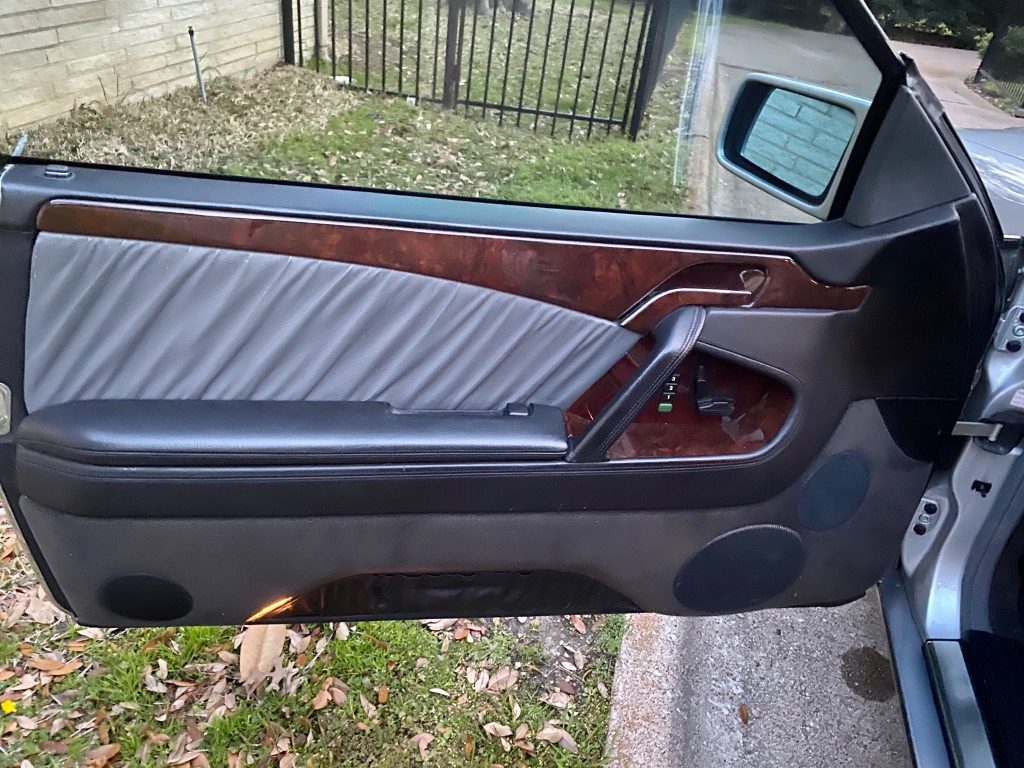 2001 SL600 with the AMG Sport Pkg. Rare factory two piece mono-block wheels and only 31,932 Texas miles!   Matching Panorama roof as well as the solid hardtop.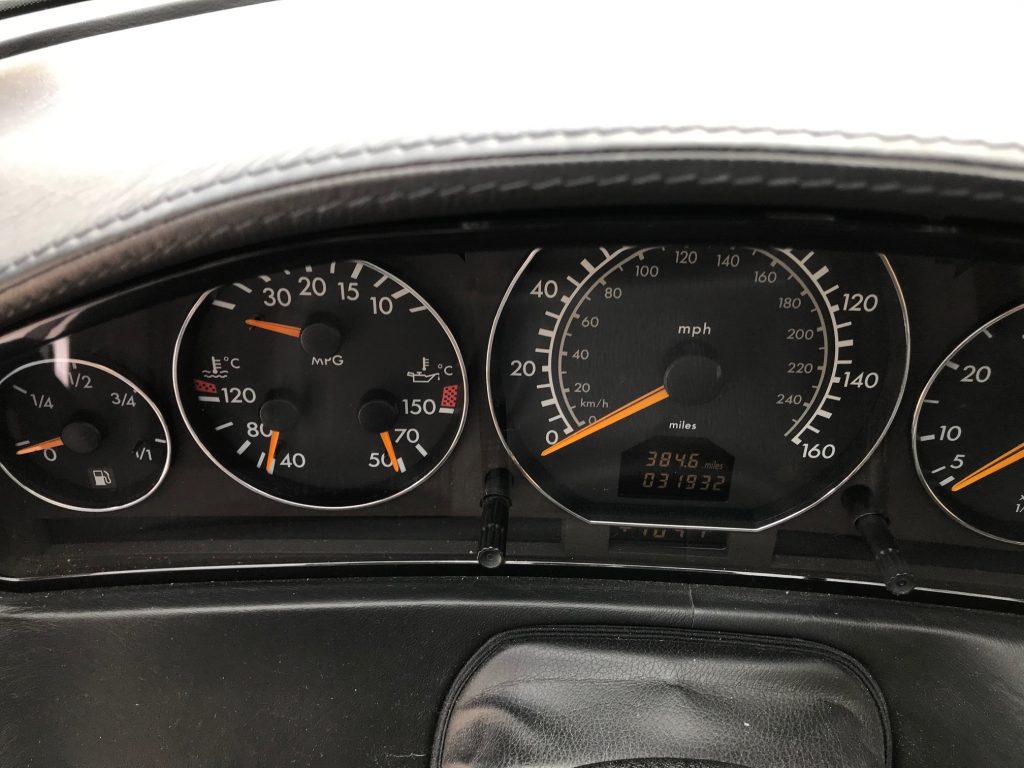 2002 Jaguar Sport XJ8, Texas car since new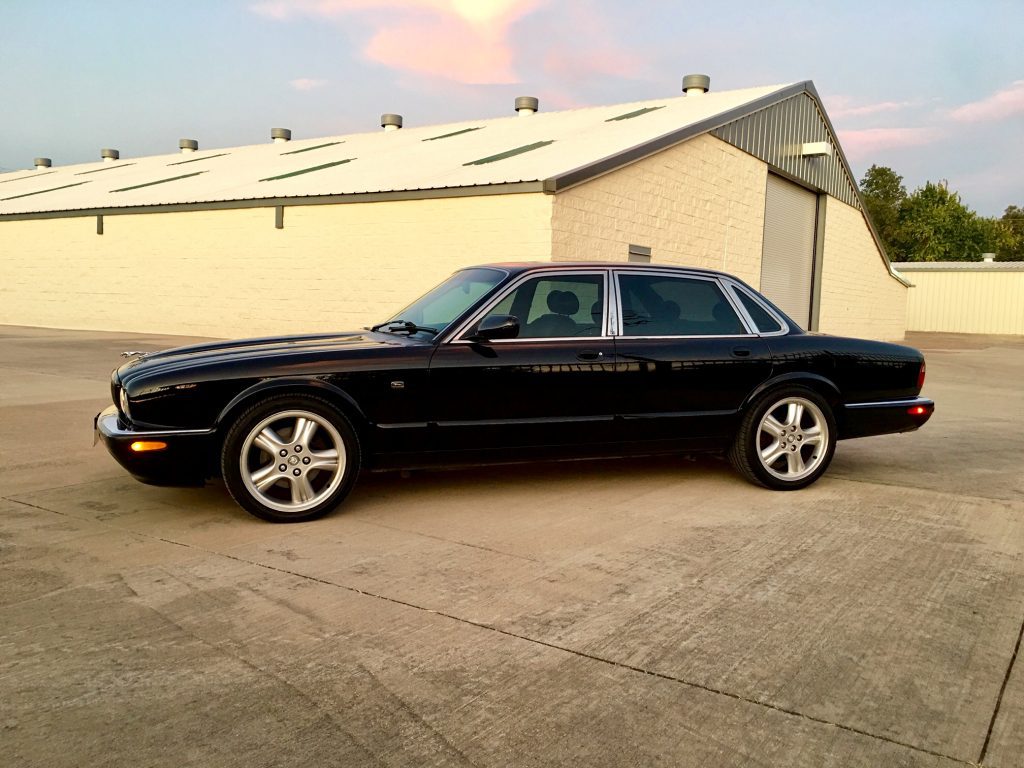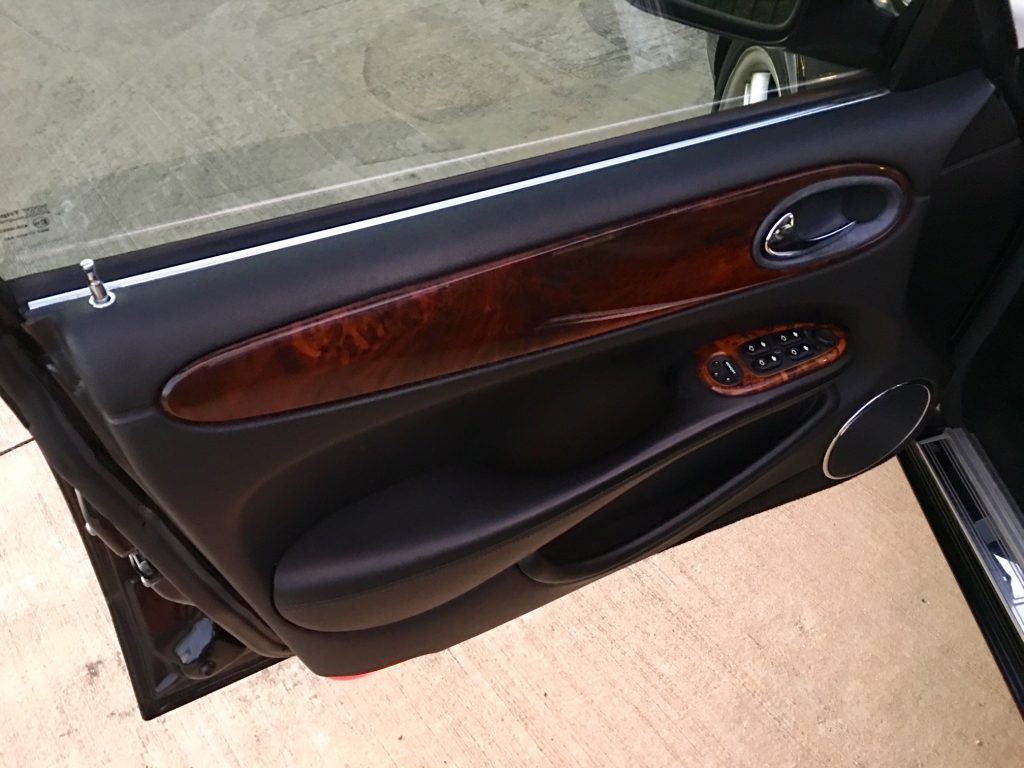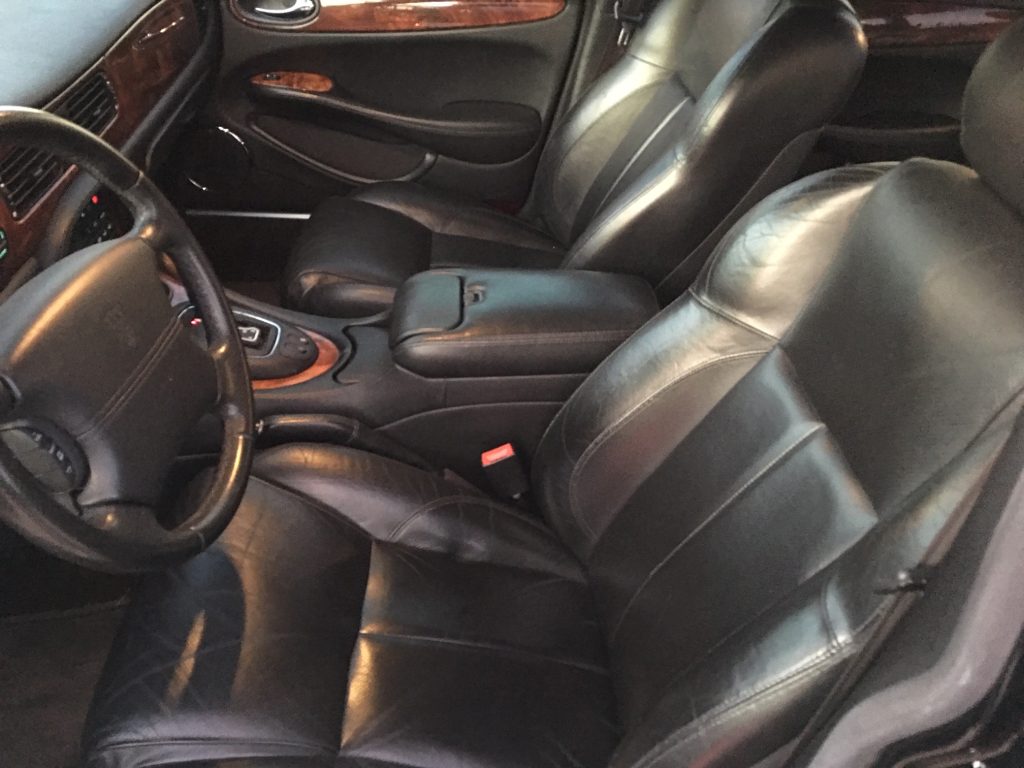 2010 Ferrari California, heavily optioned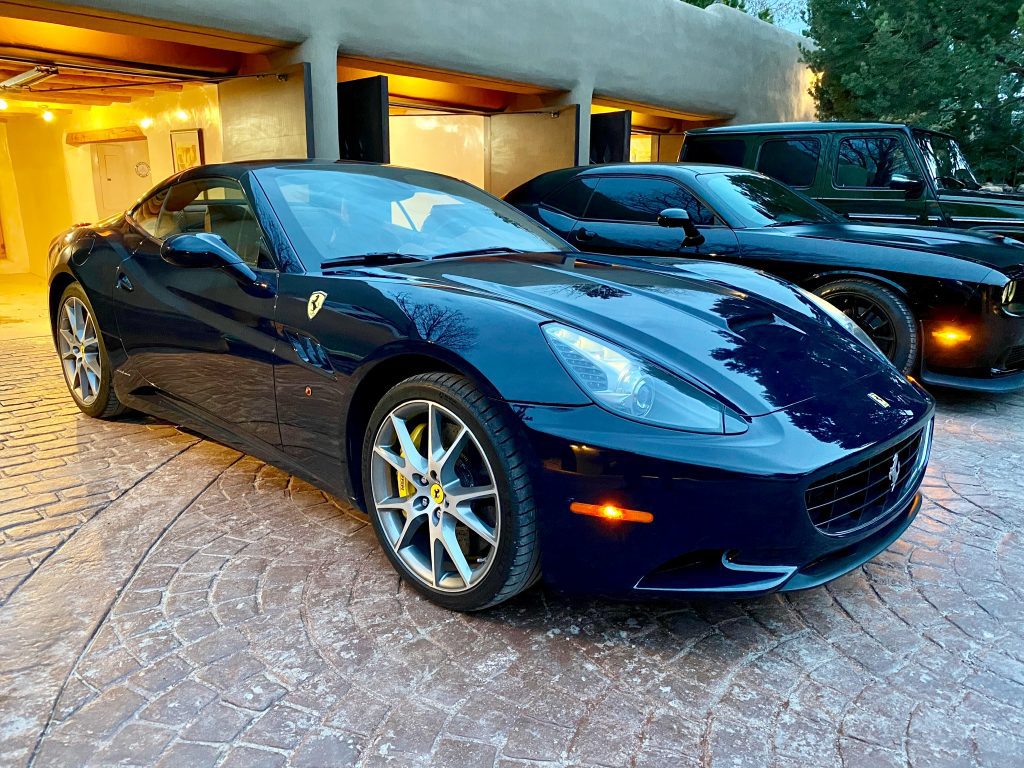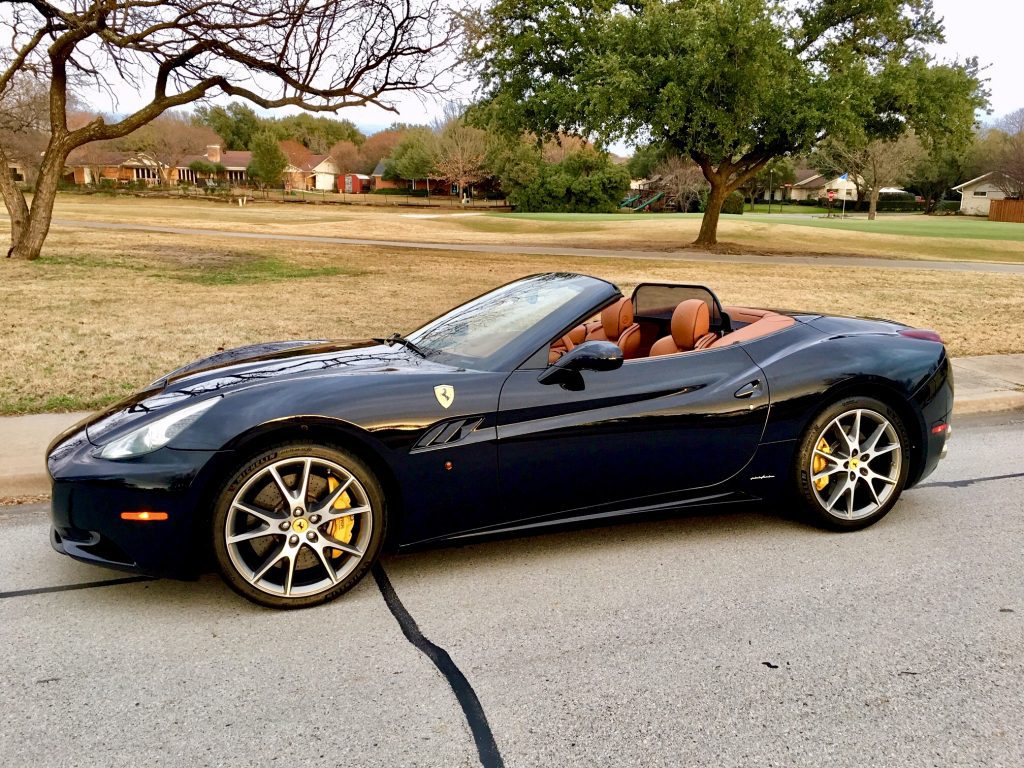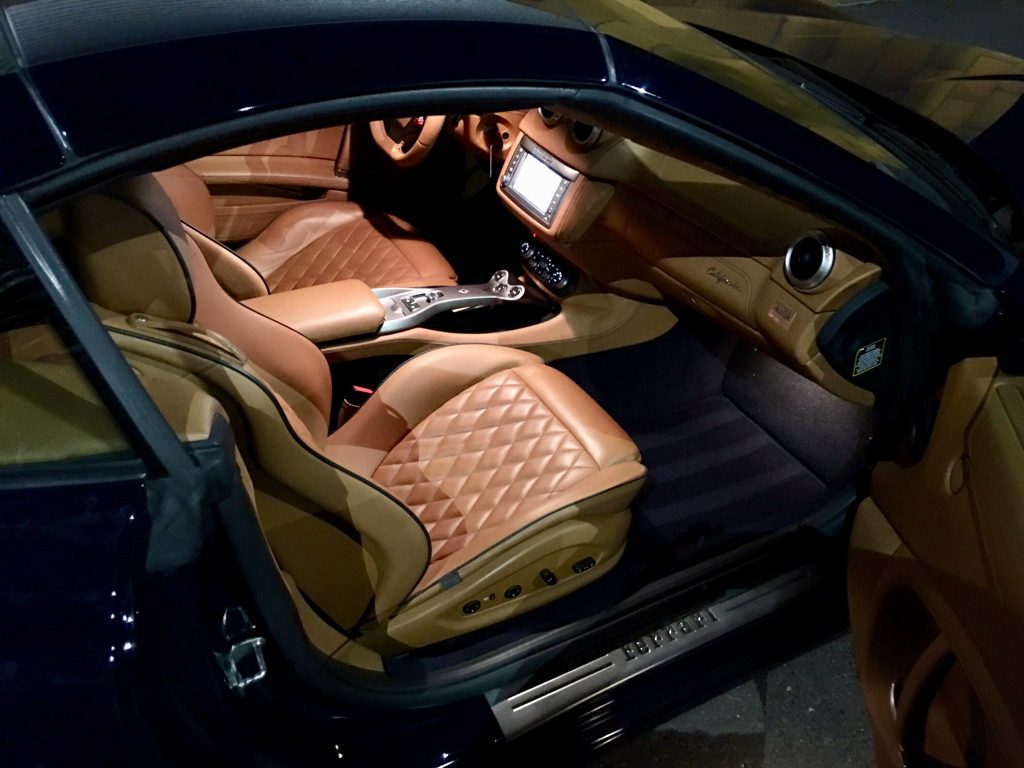 2011 Jaguar XJ 5.0 Liter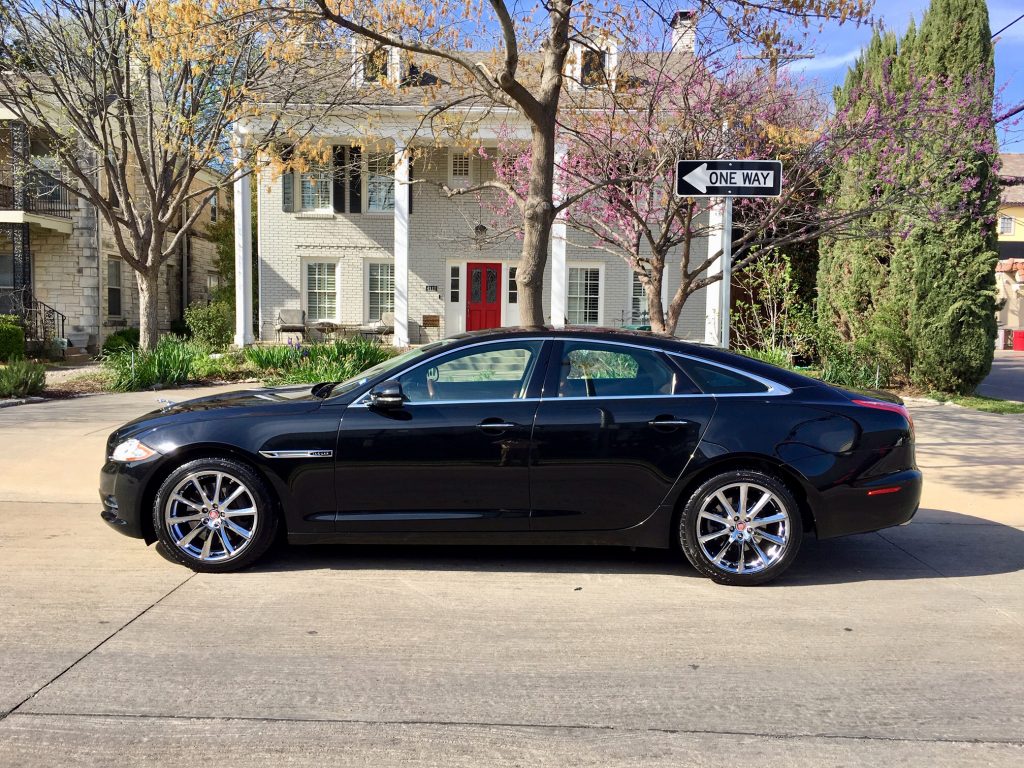 2015 Challenger Hellcat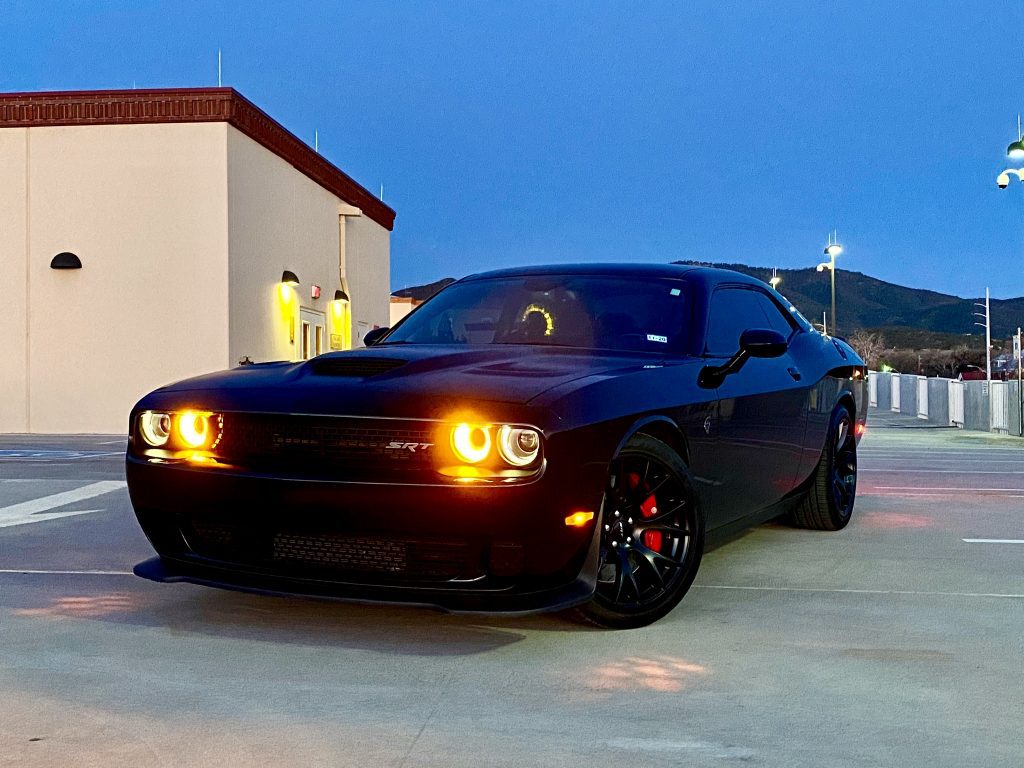 2020 G550 Special Order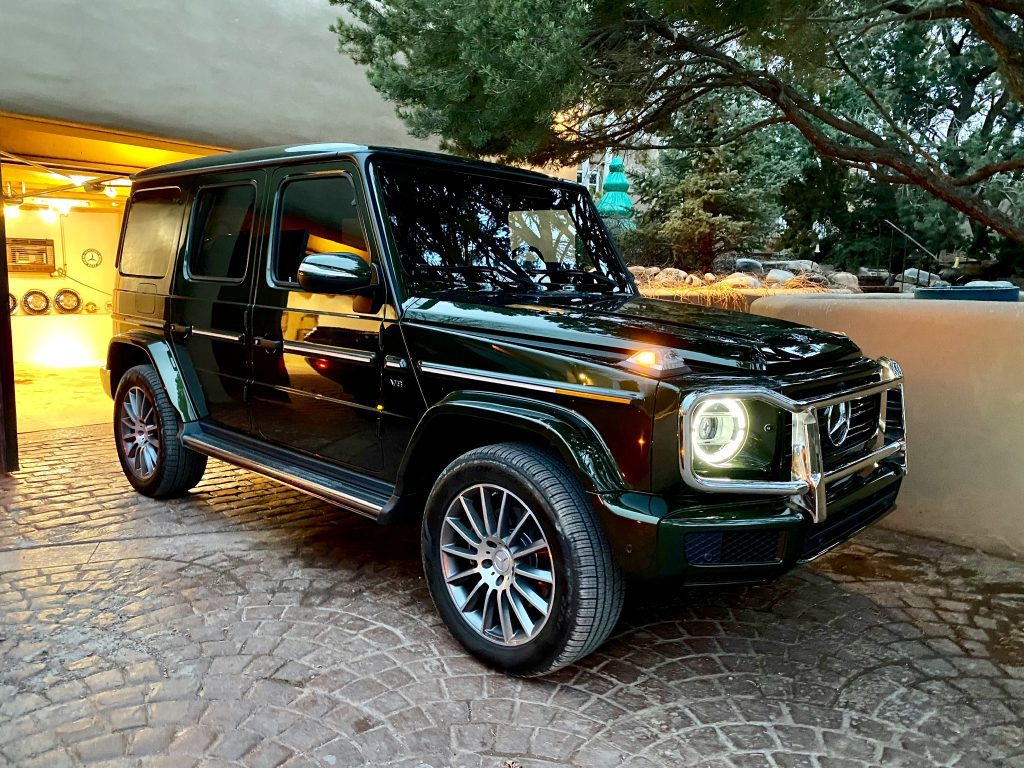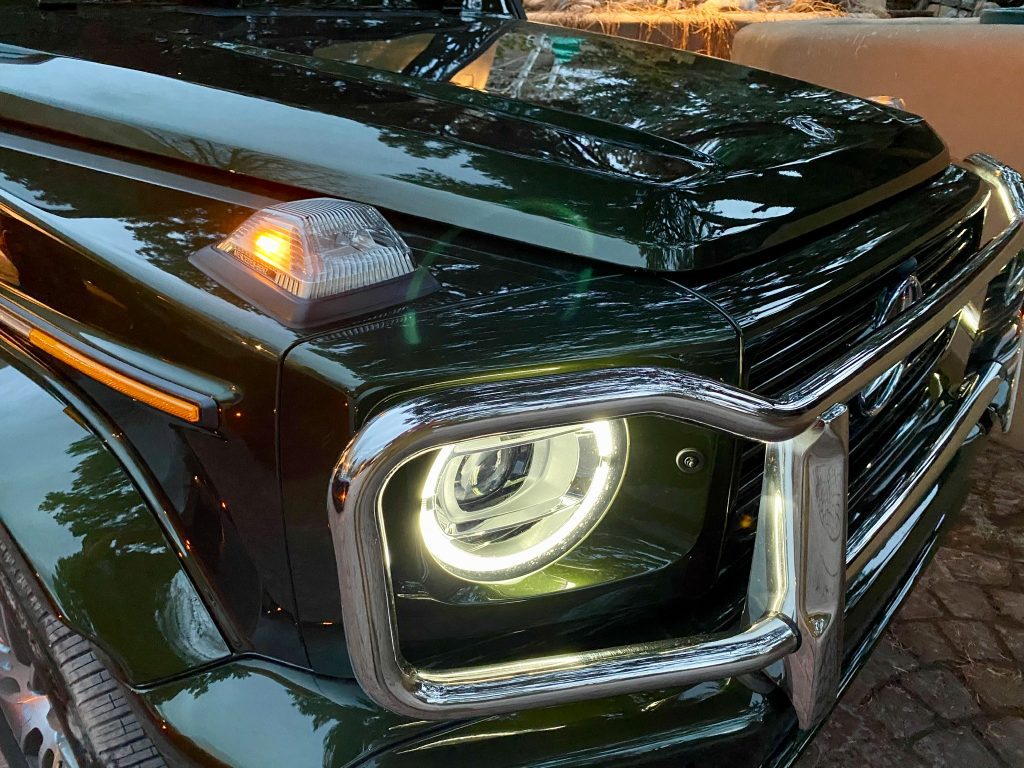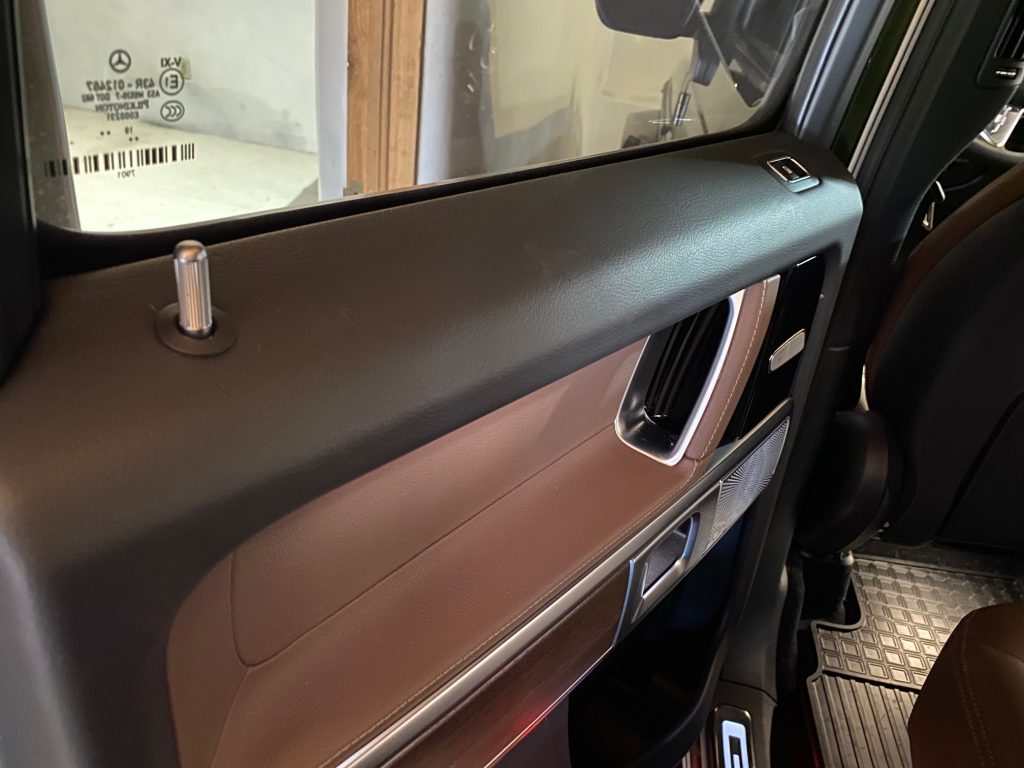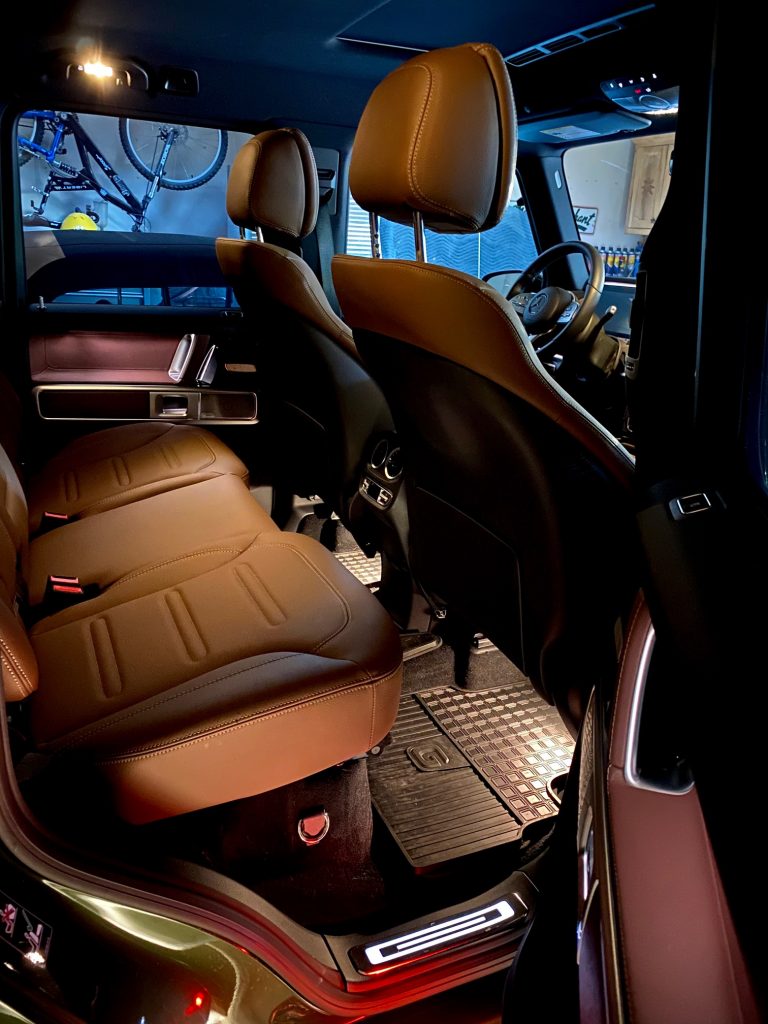 CURRENT CARS
1939 Fleetwood 60S Derham Town Car
1967 250SE Sunroof Coupe
1969 280SE Cabriolet
1972 280SEL 4.5
1973 Jaguar XKE FHC
1976 Fleetwood Brougham
1977 El Camino
1985 Eldorado Biarritz
1985 Seville
1986 Porsche
1994 Ford Ranger XLT
1995 S600 Coupe
2001 SL600 
2002 Jaguar XJ8 Sport
2010 Ferrari California
2011 Jaguar XJ 5.0
2015 Challenger Hellcat
2020 G550
JIM SHANE HAILEY

SOME NOTABLE PAST CARS BELOW

1960 Eldorado Brougham
1959 Biarritz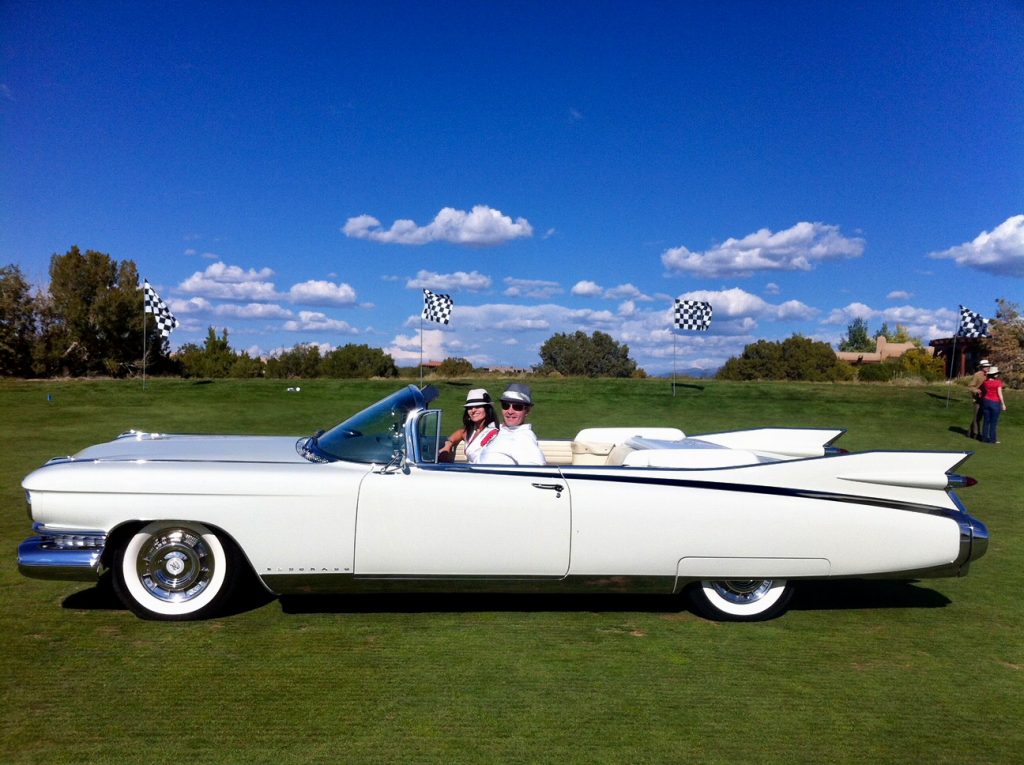 1958 Eldorado Brougham

1957 Biarritz

1964 Eldorado

1955 Eldorado

1965 Eldorado

1966 Eldorado

1960 Series 62

1964 DeVille

2006 SL65
2006 Carrera S
2006 Vantage

1974 Jaguar

1971 Jaguar

1988 Corniche

1980 Fleetwood

1980 Fleetwood
1992 Brougham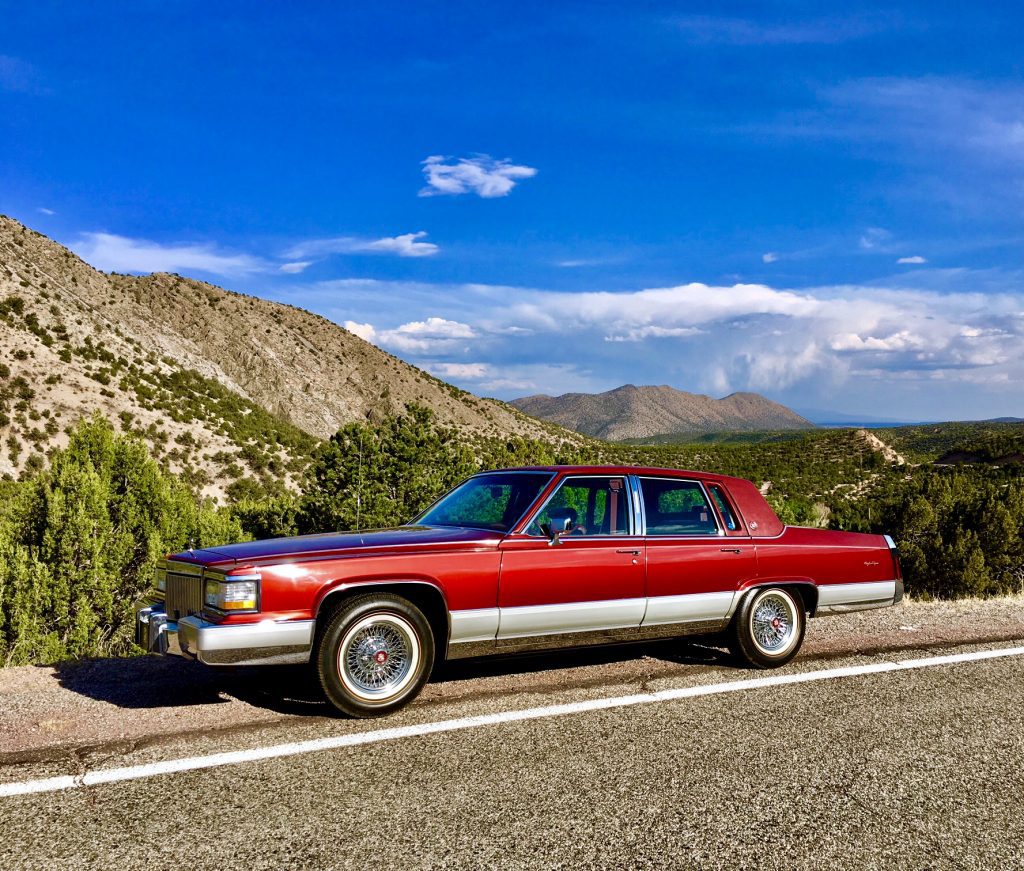 1991 Brougham

1990 Brougham

1990 Brougham Delegance FE2, VP4

1991 Brougham
1980 Oldsmobile

1987 Brougham 455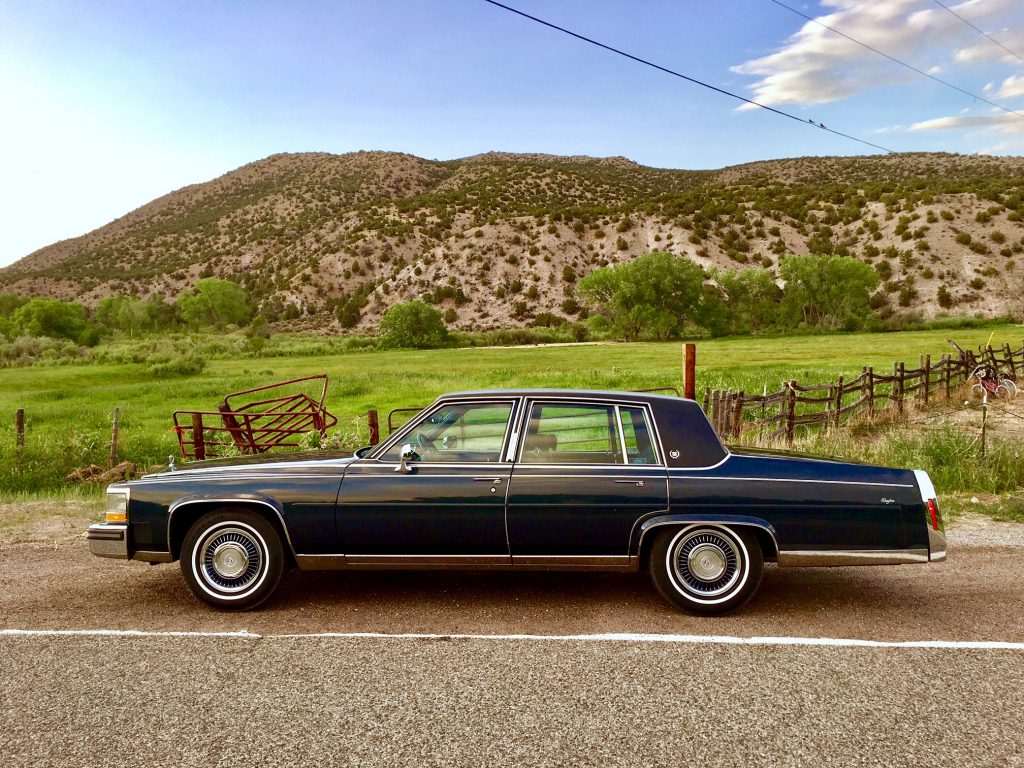 1981 Trans Am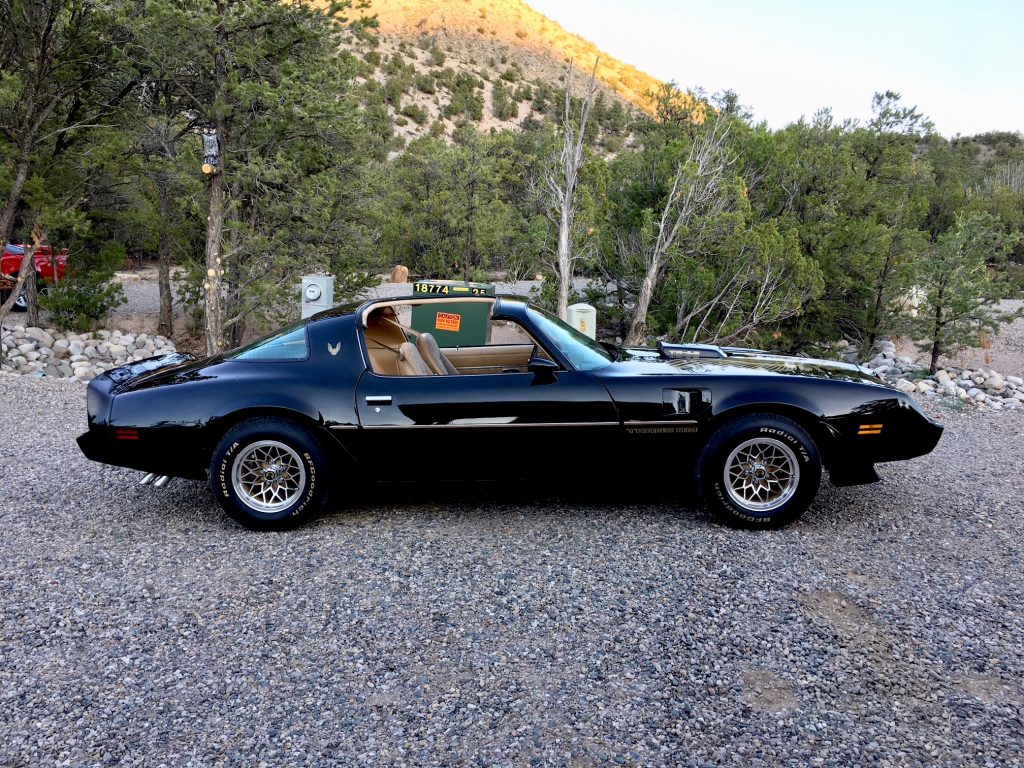 Formula 350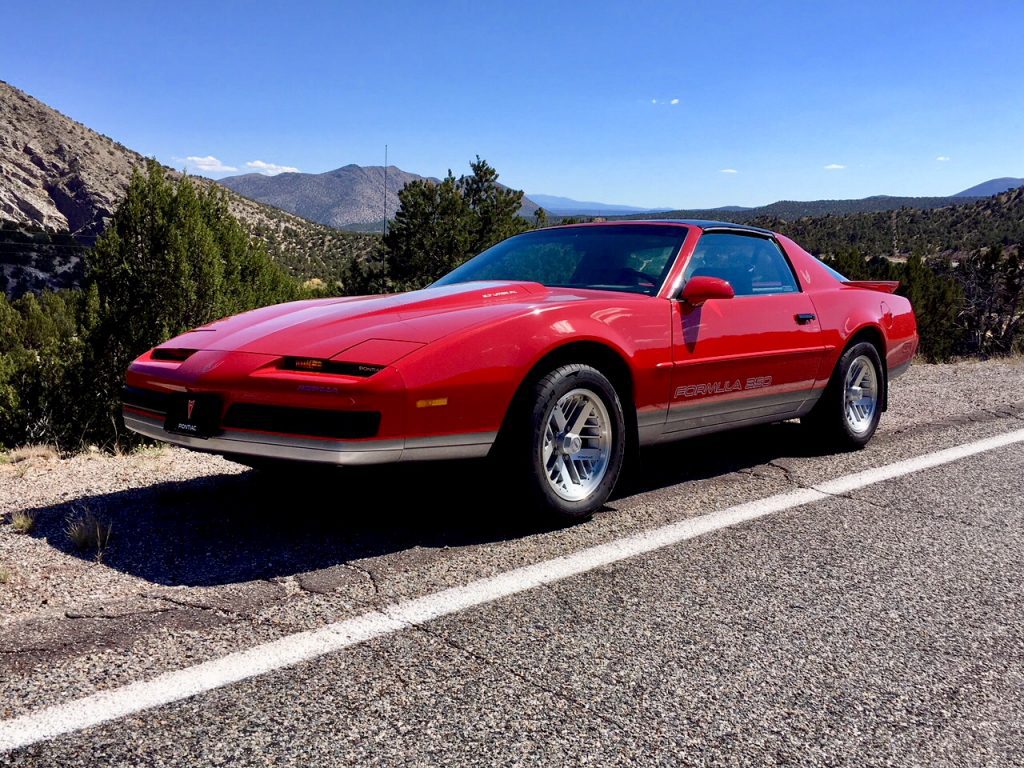 1990 LSC

1991 Z28 1LE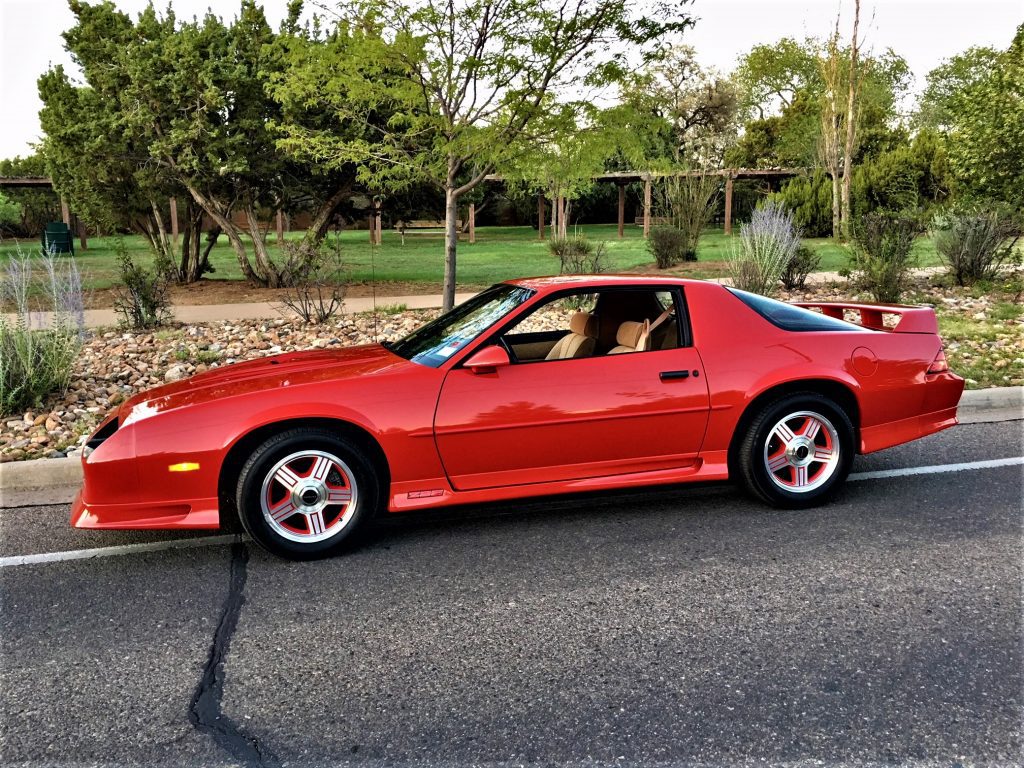 2006 M3
                  
1980 Cadillac Fleetwood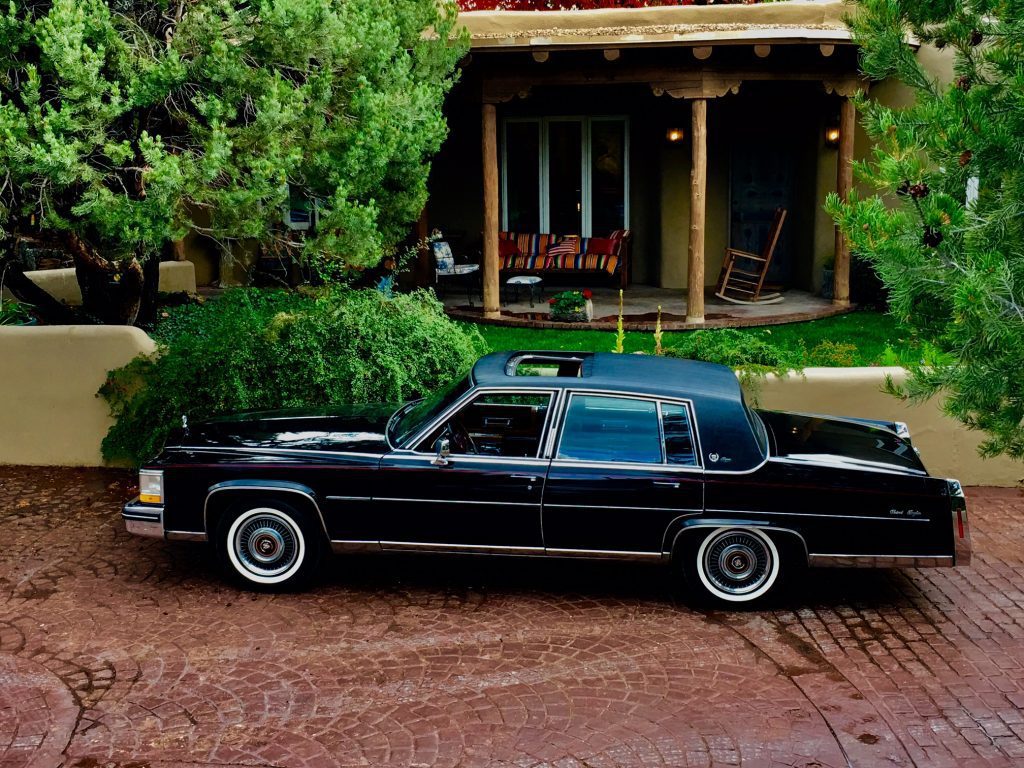 1991 Mustang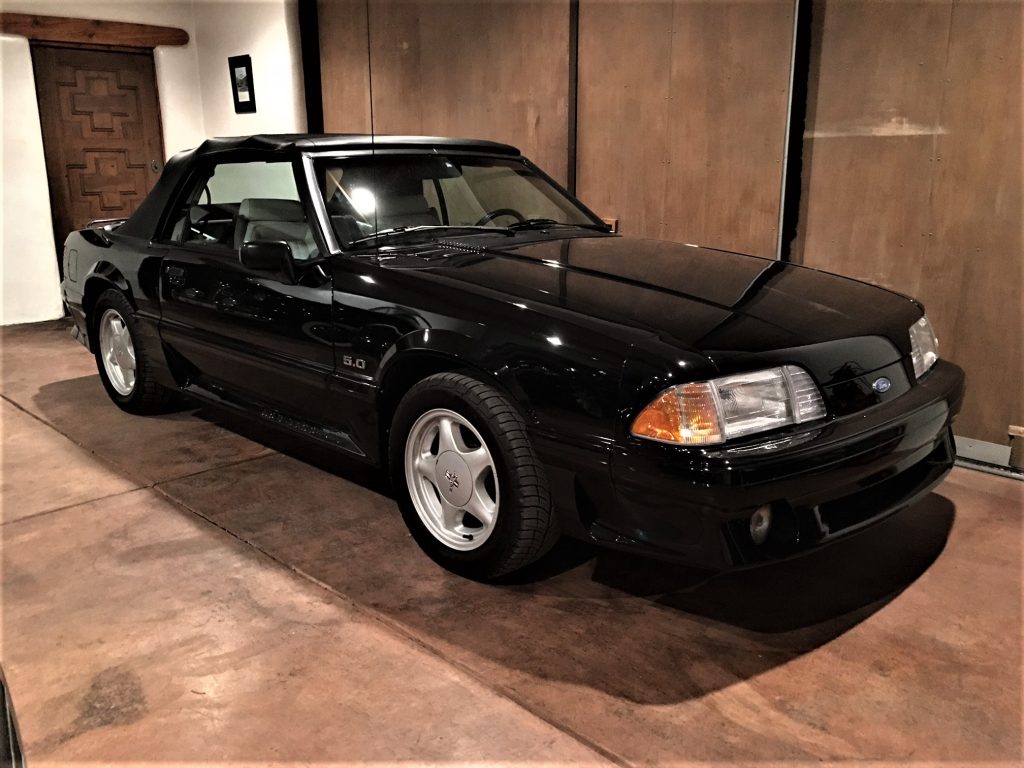 2006 CLK55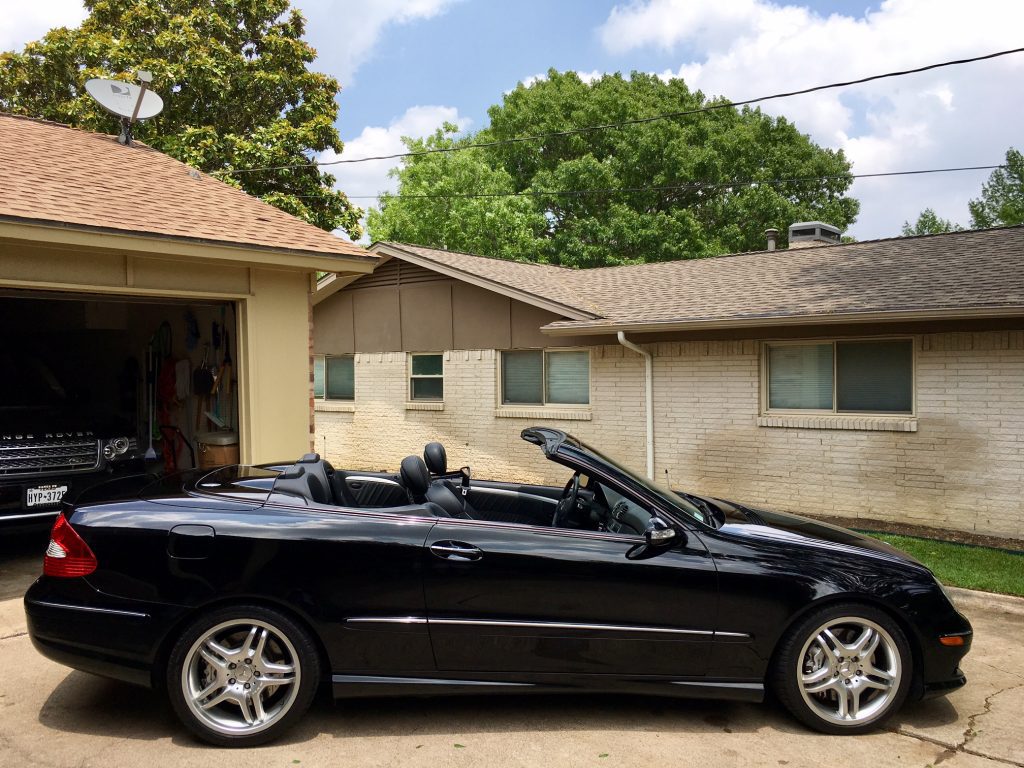 2007 CLK63

1999 SL600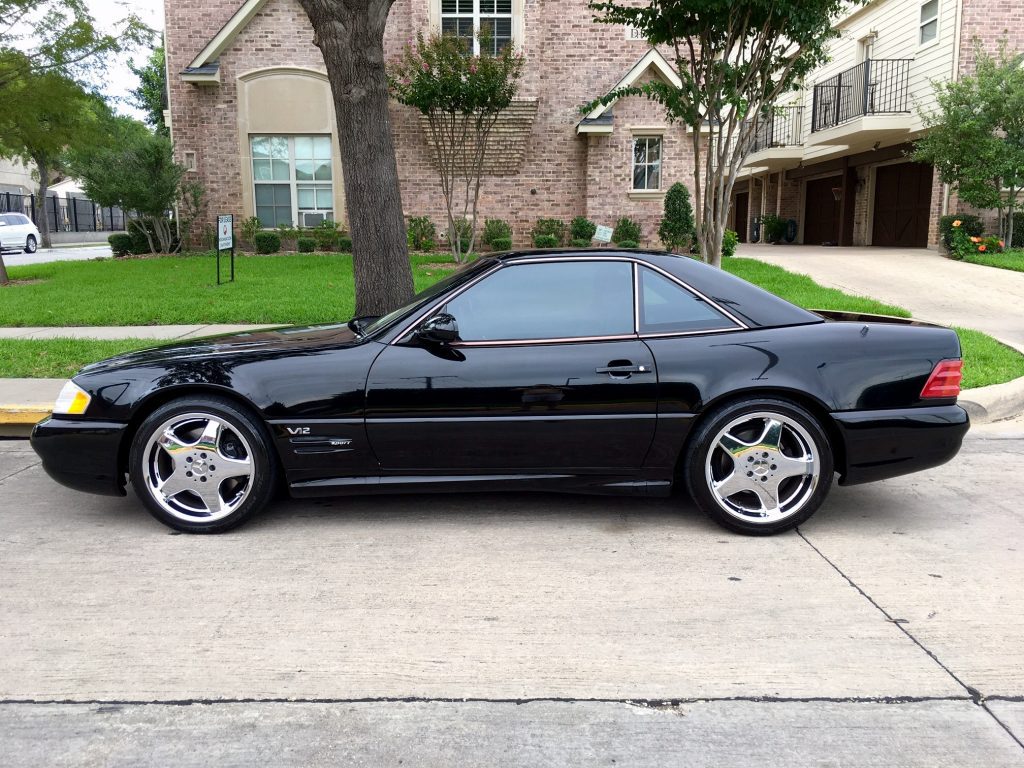 2002 SLK32
1980 Corvette L82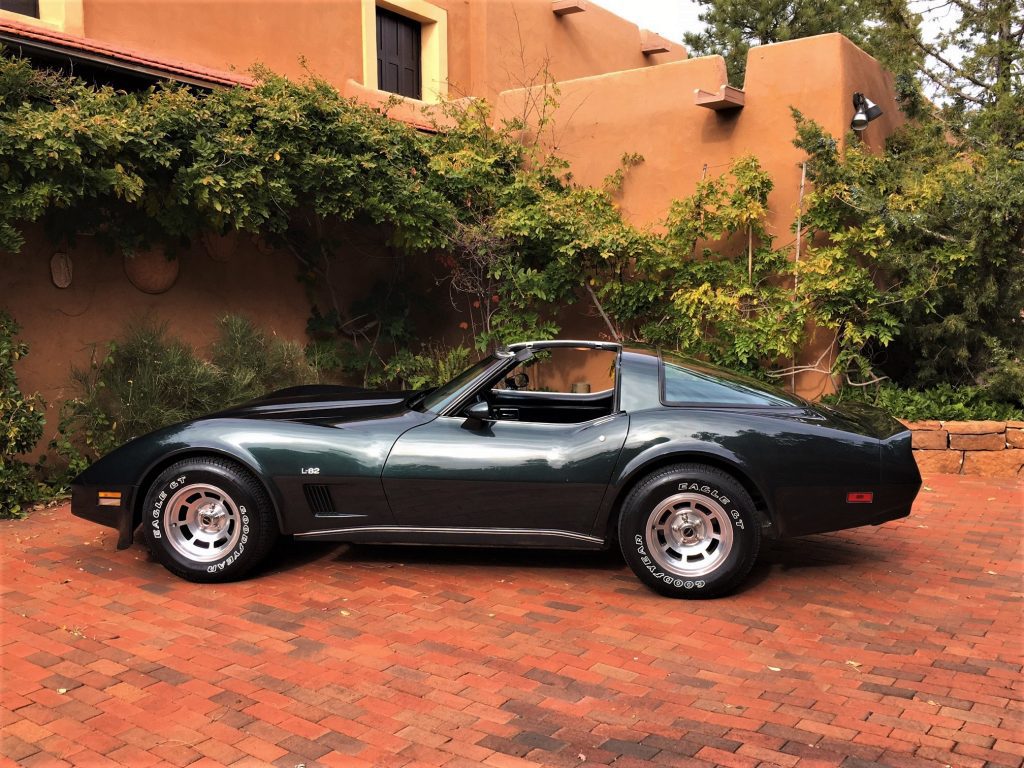 1996 BMW 328 converted to a Supercharged M3 with many other tweaks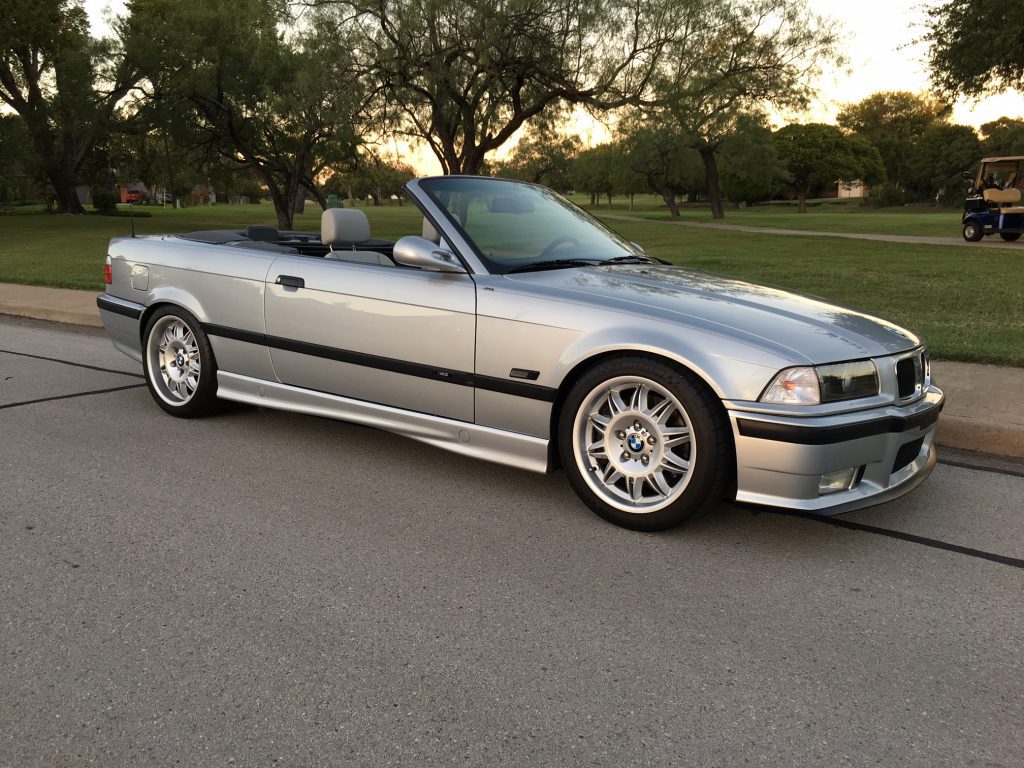 1989 GTA 5 speed with 16k miles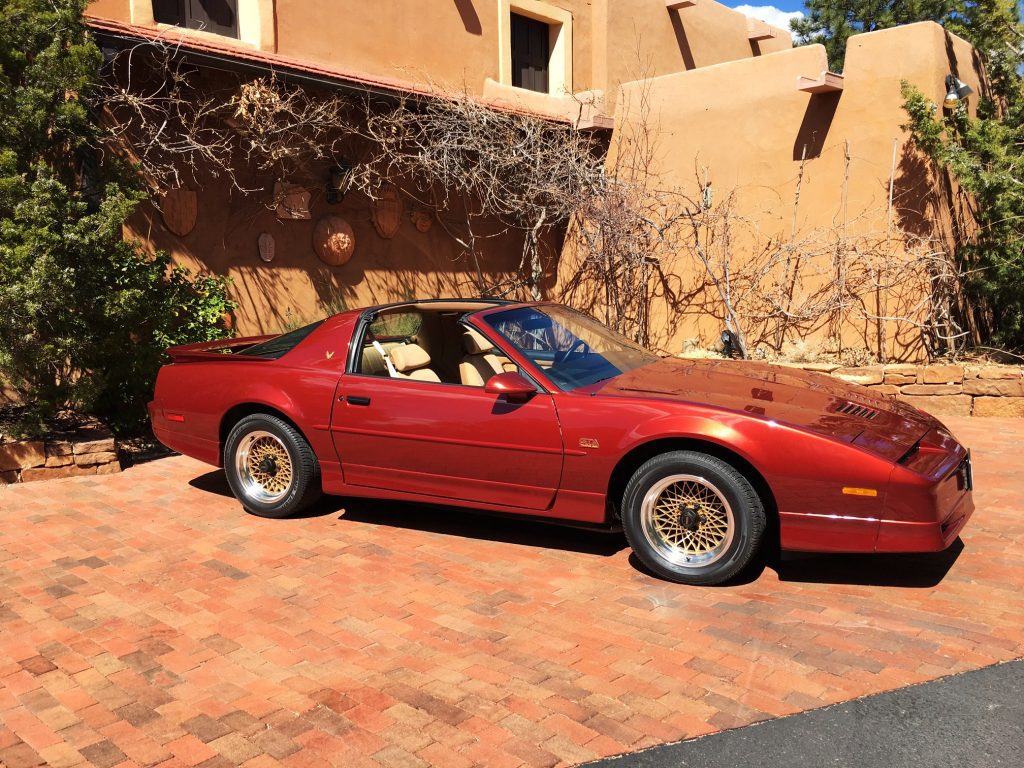 1989 GTA
1988 928S4 5 speed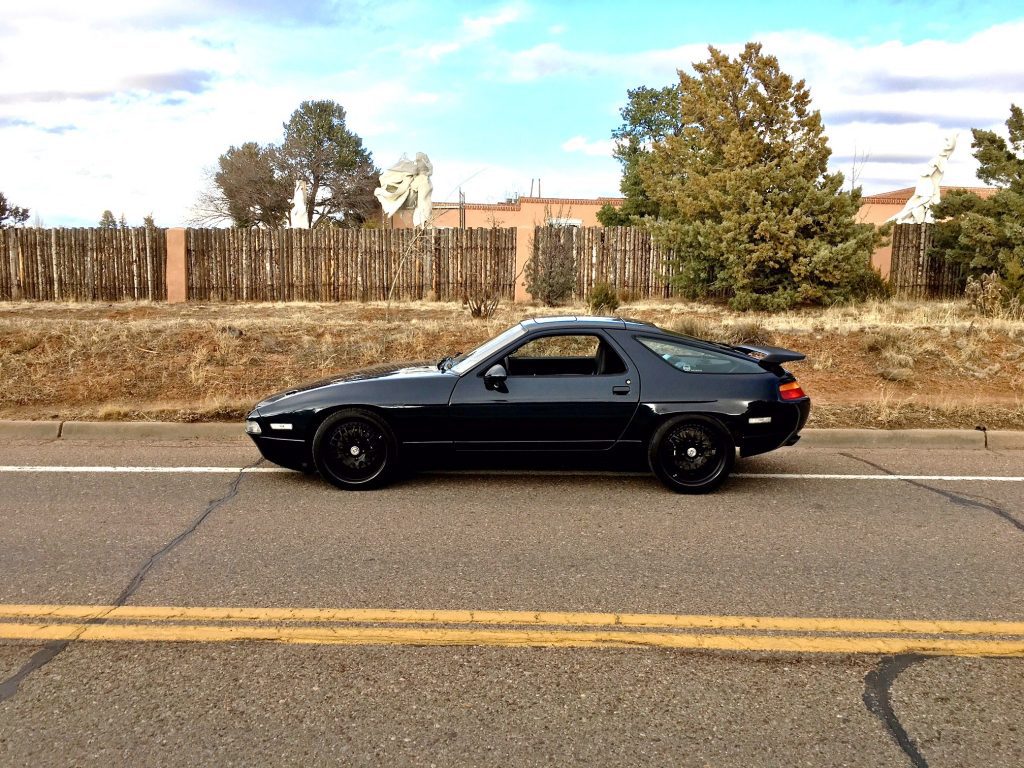 1997 Dinan Twin Turbo 850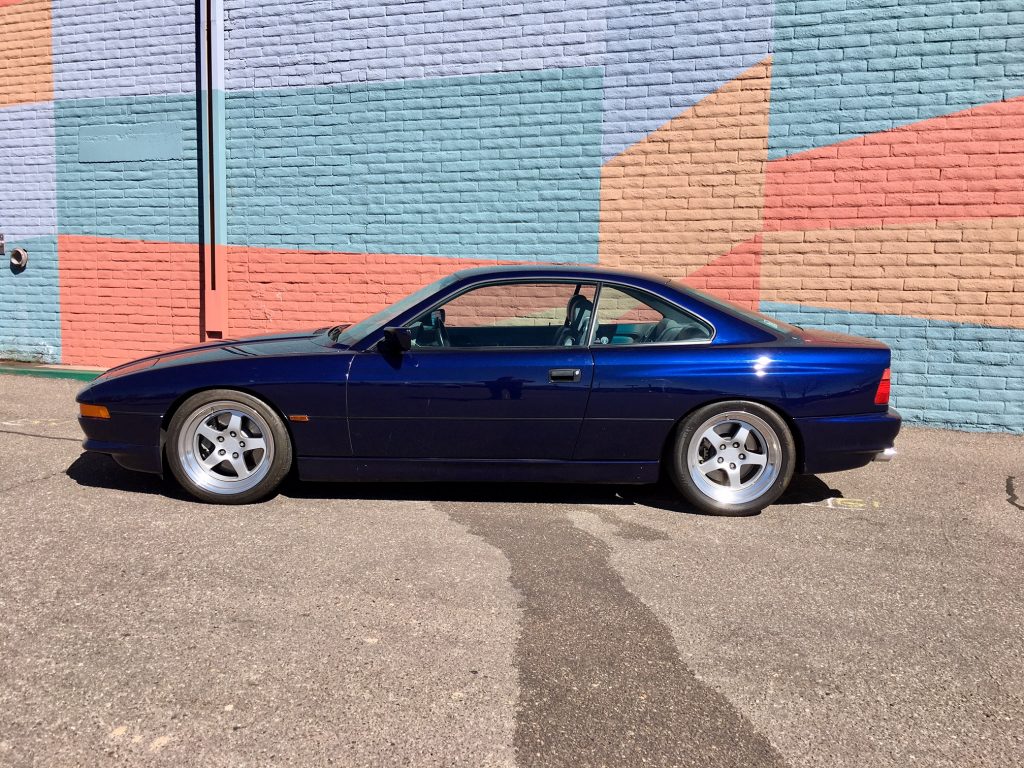 1989 Formula 350, first new car

1980 Turbo Trans Am, my first car

1990 Mustang GT, my second new car
1987 928S4

1995 Carrera

1986 944 Turbo


1983 Eldorado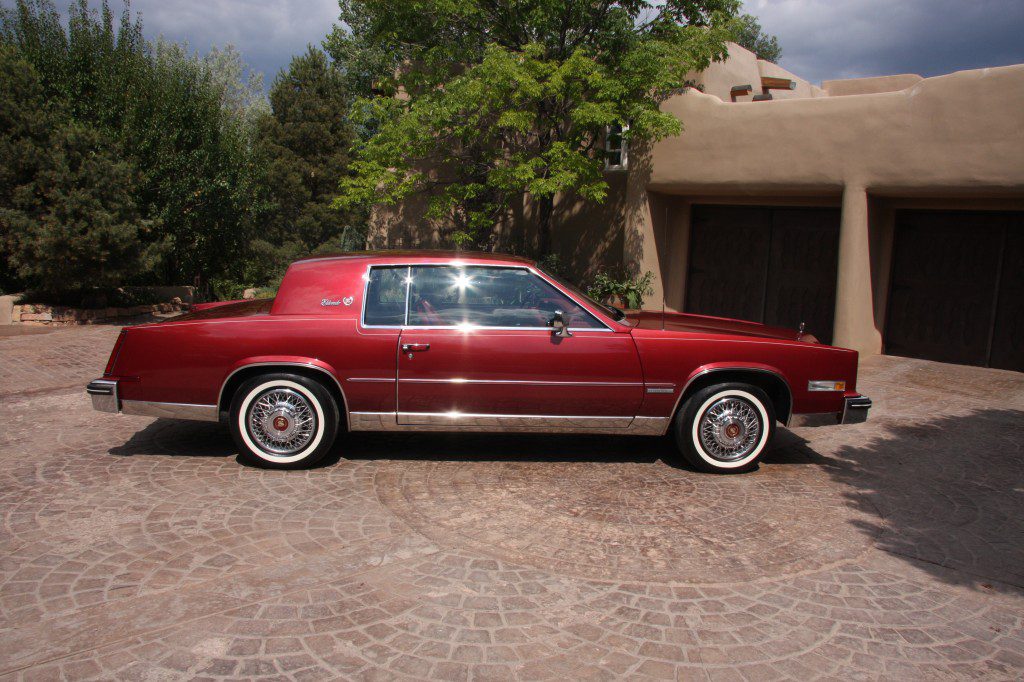 1979 Seville Elegante

1985 Seville Elegante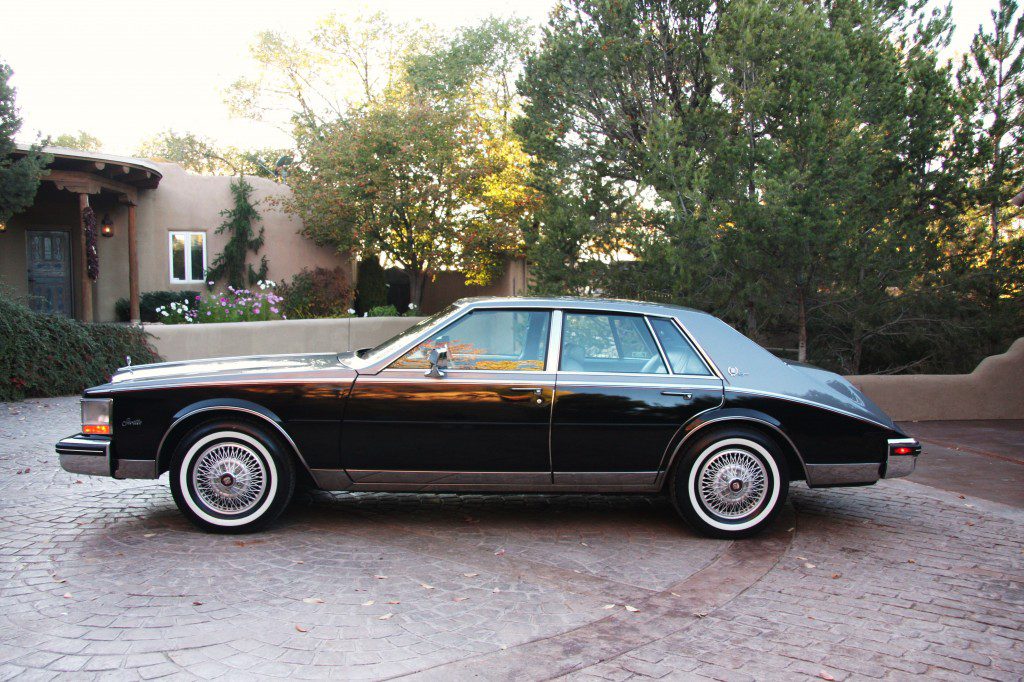 1981 Seville Elegante 

1984 Seville Elegante
1980 Seville Elegante, 6.0 Liter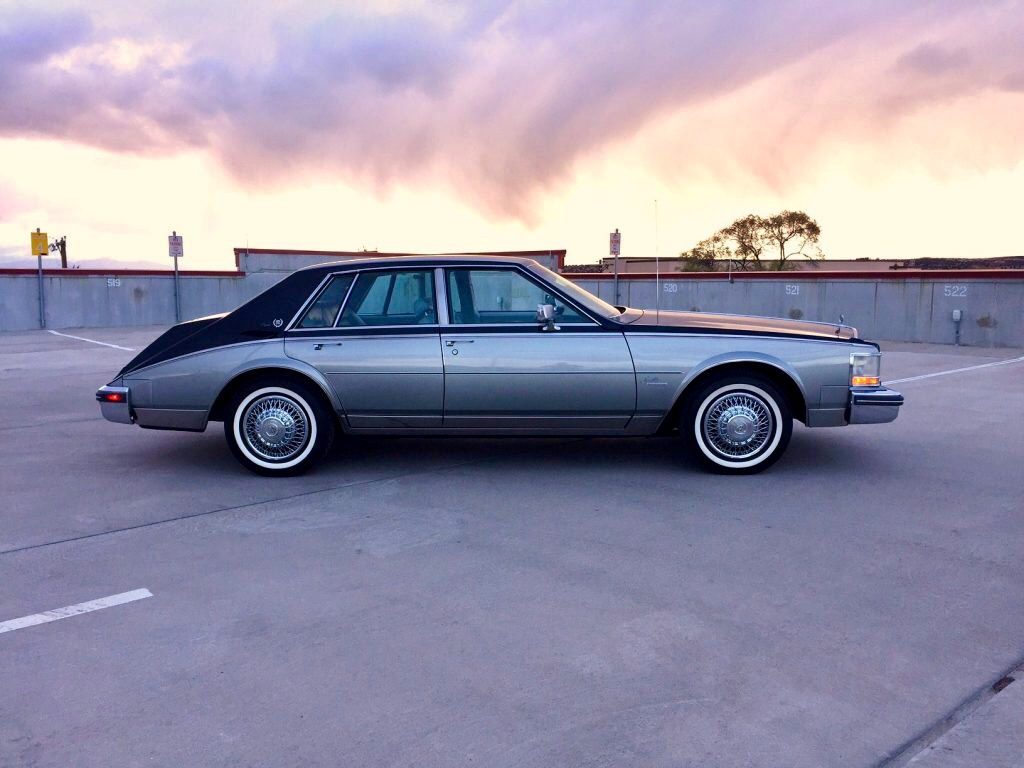 1985 Seville

1985 Fleetwood Brougham Delegance with only 4,000 original miles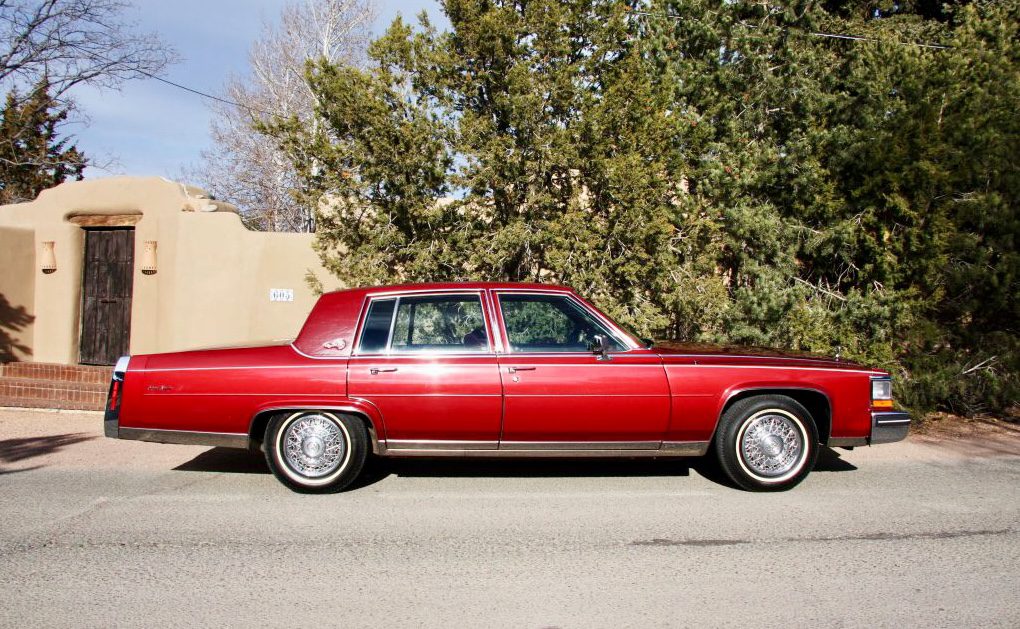 1990 Mustang GT 5 speed with 33k original miles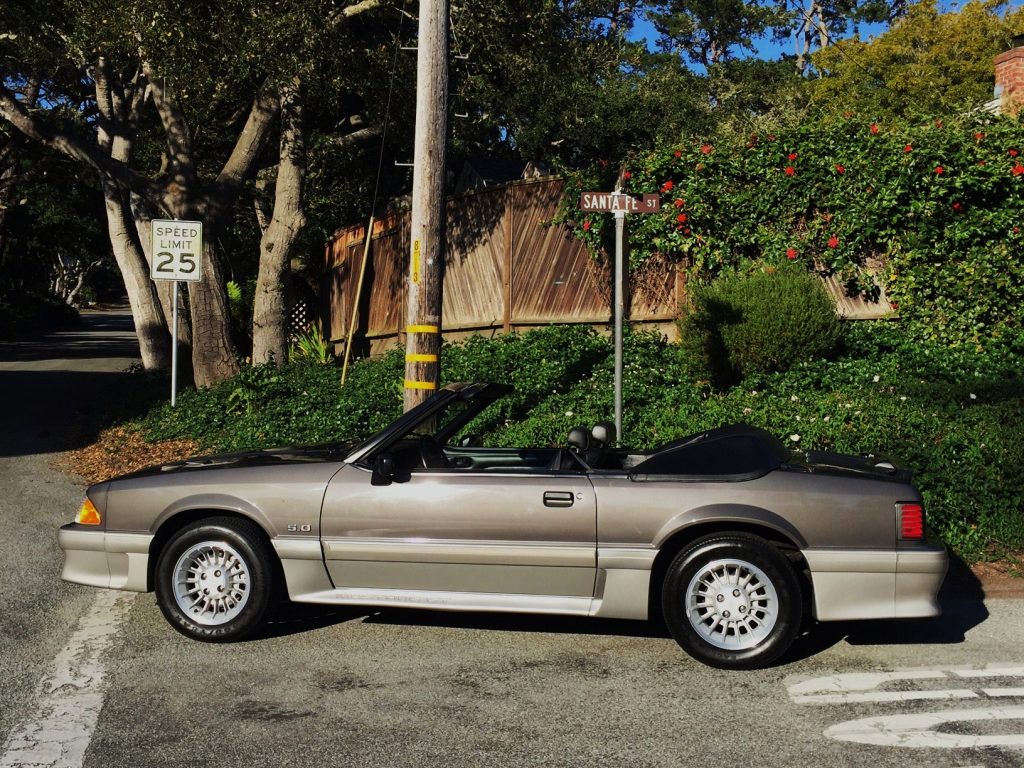 1980 Eldorado, rare slick top with astroroof and tons of options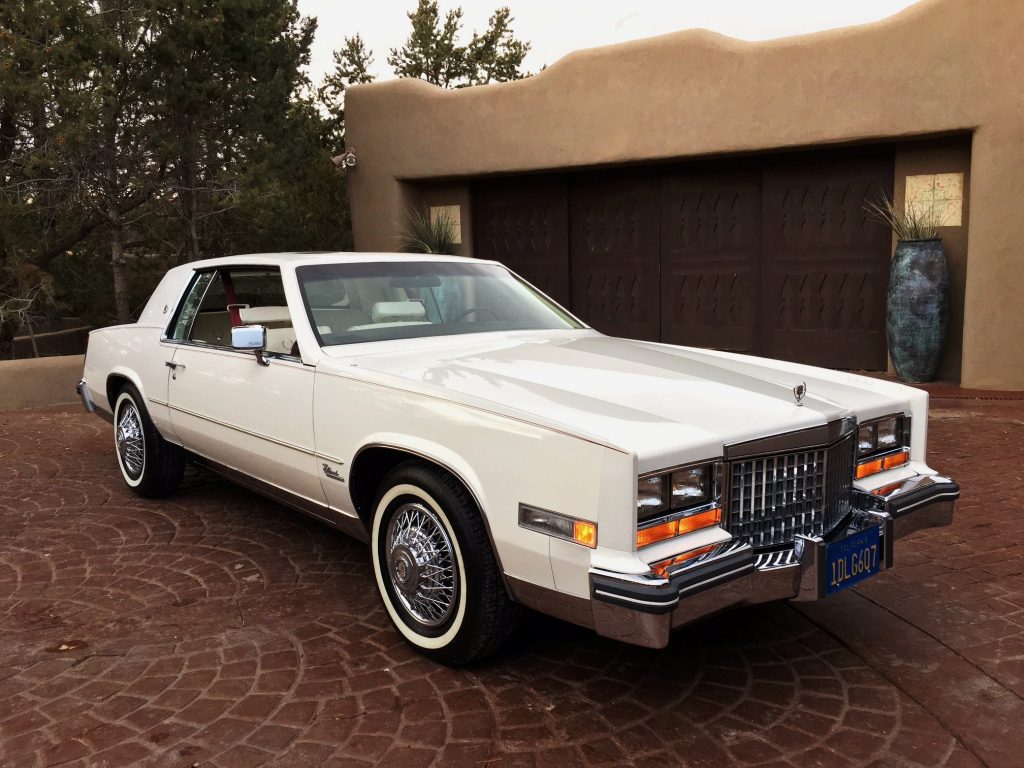 1979 Eldorado with 11k miles1981

1981 Fleetwood Brougham Delegance Sedan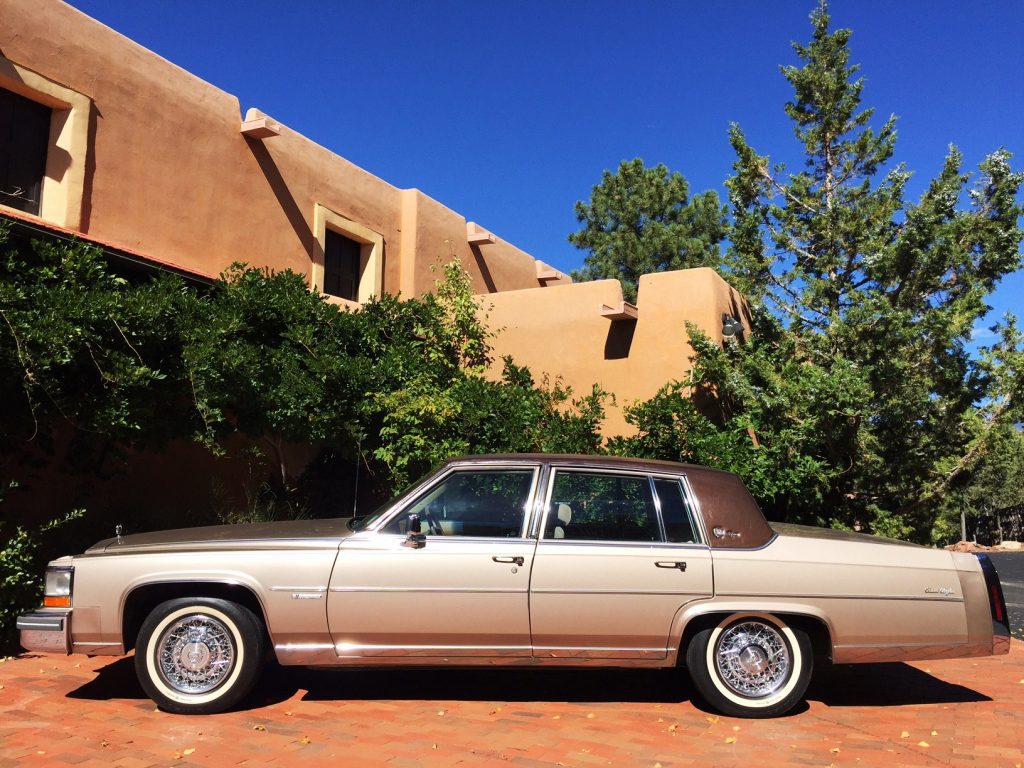 1986 Fleetwood Brougham Delegance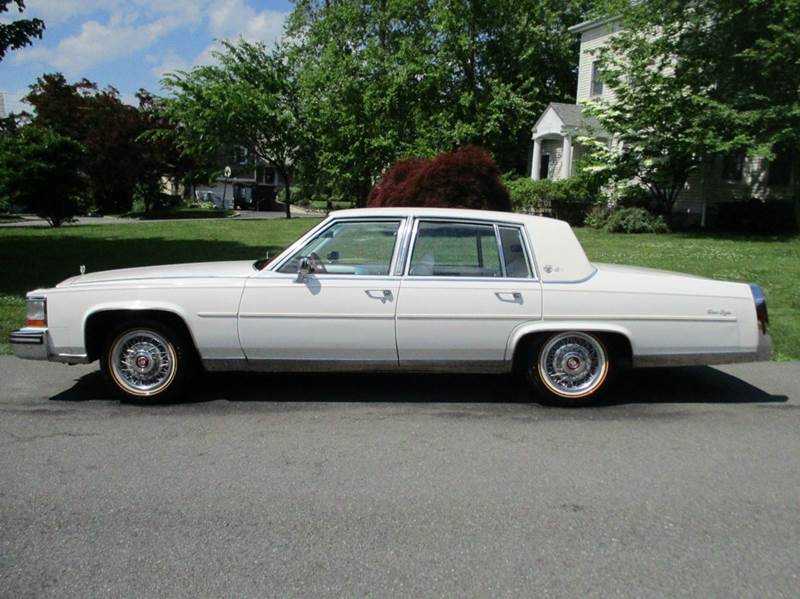 1987 Seville Elegante

Ultra Rare Collector Grade Wagons!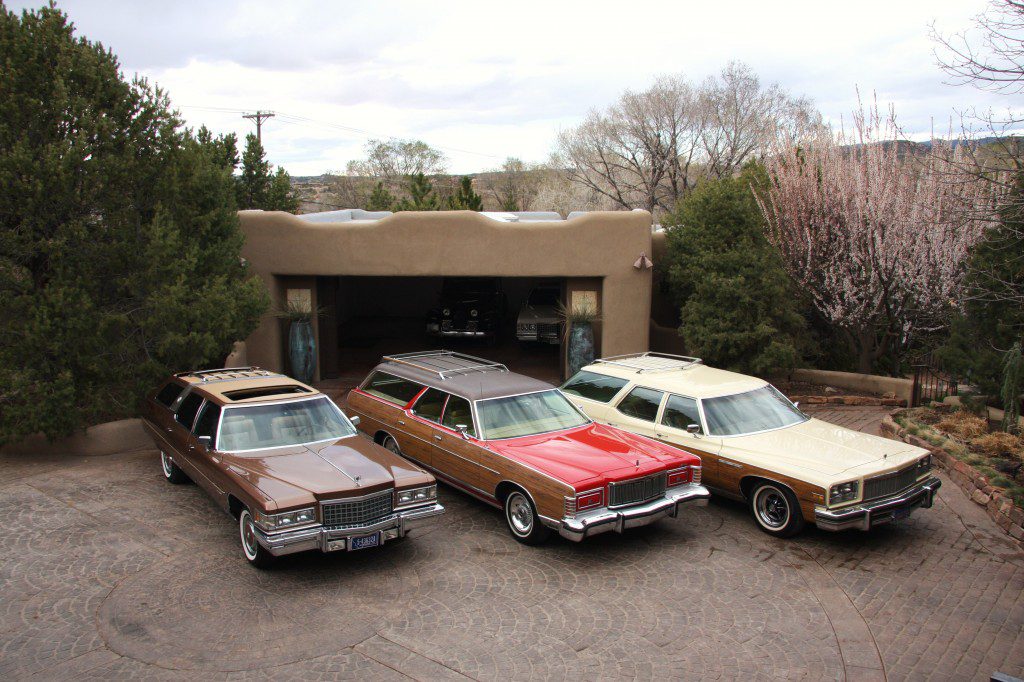 1955 Eldorado, 1958 Eldorado Brougham, 1959 Eldorado Biarritz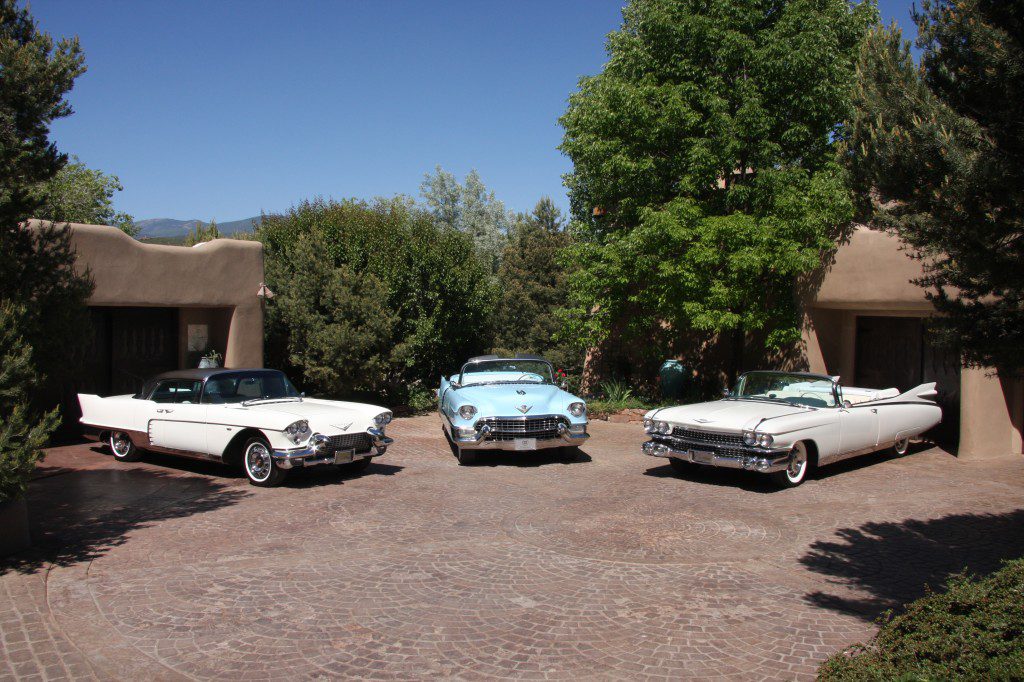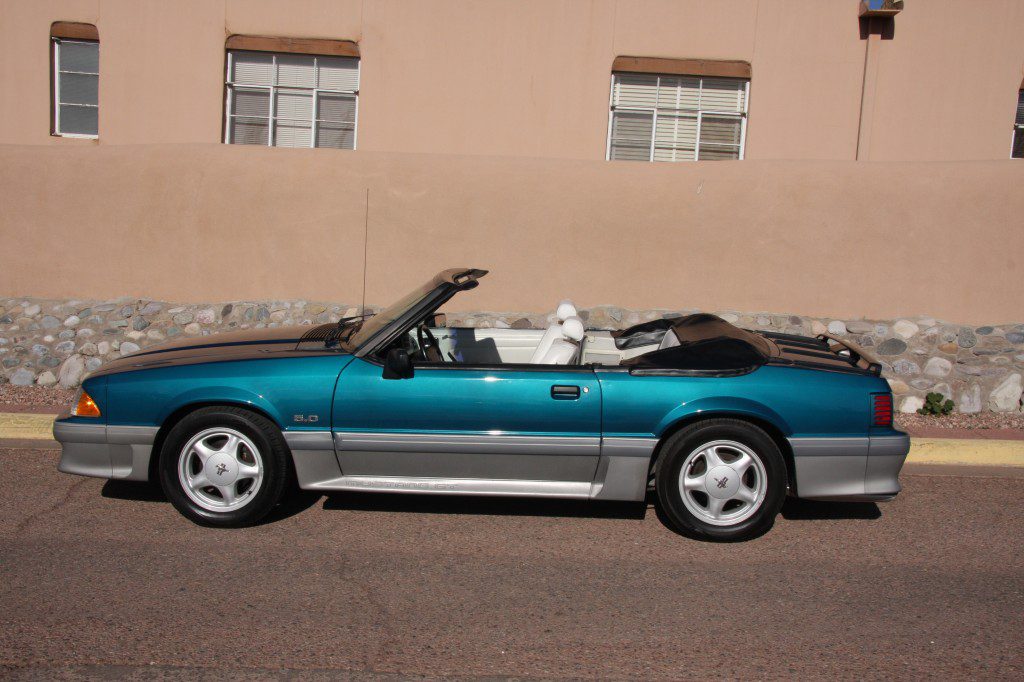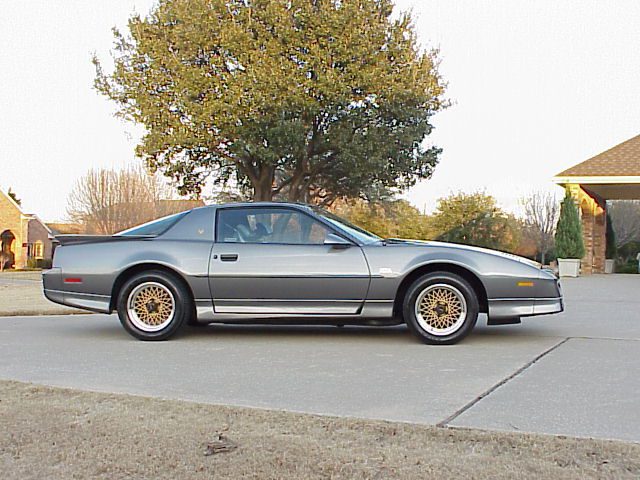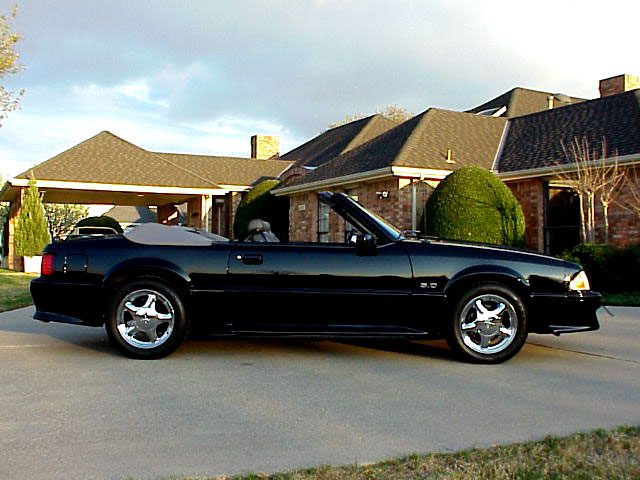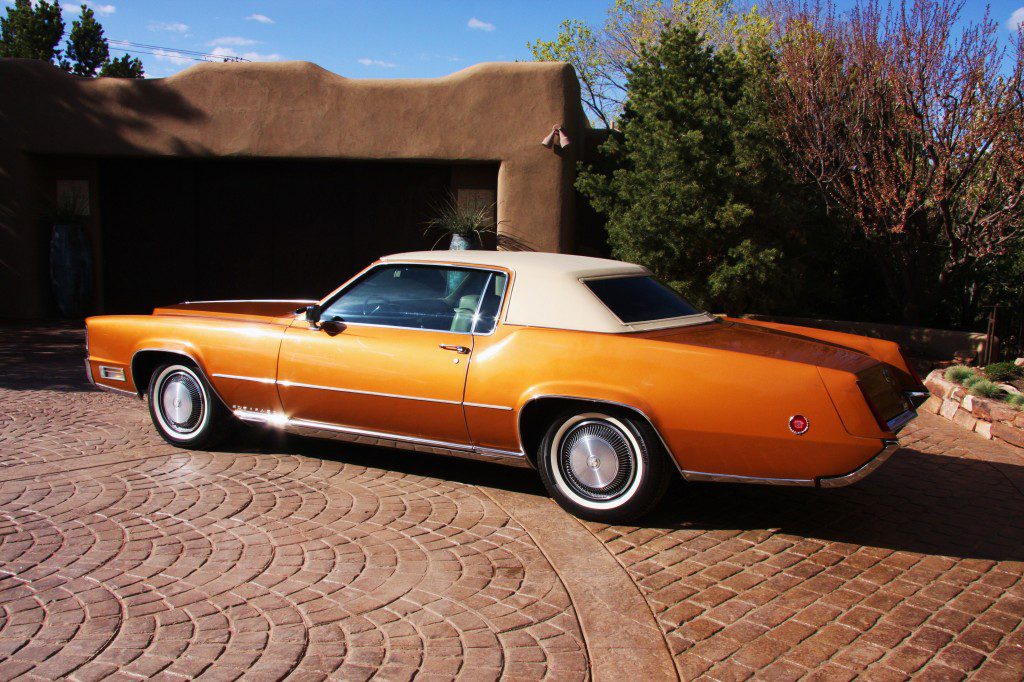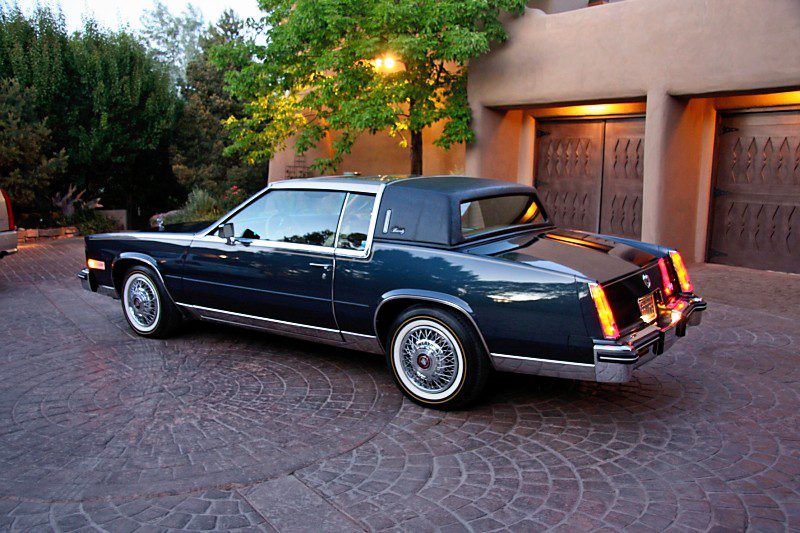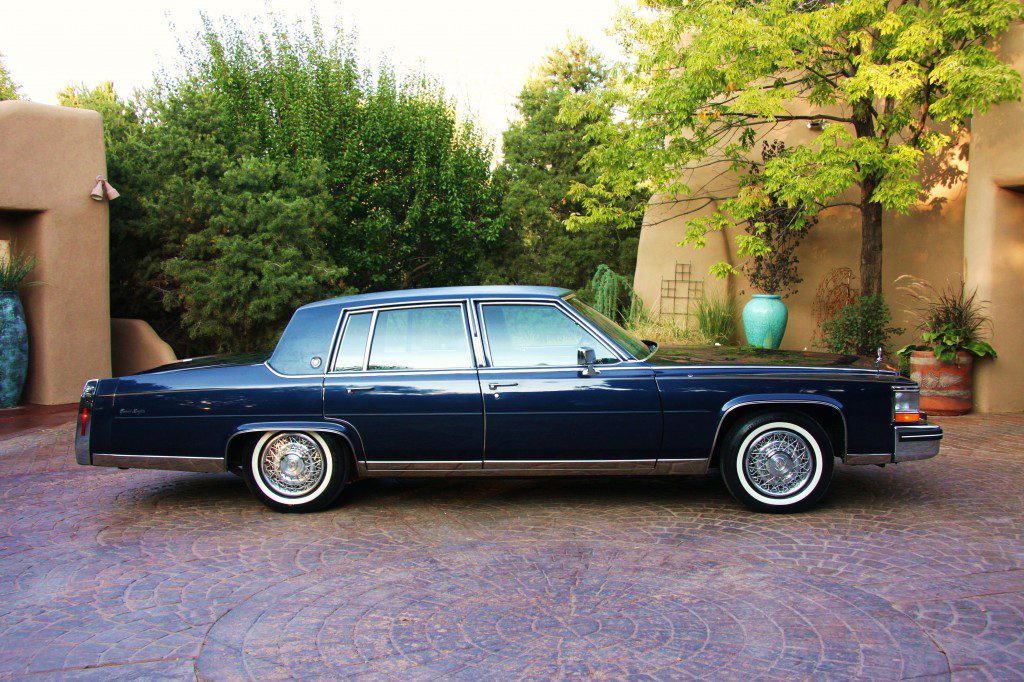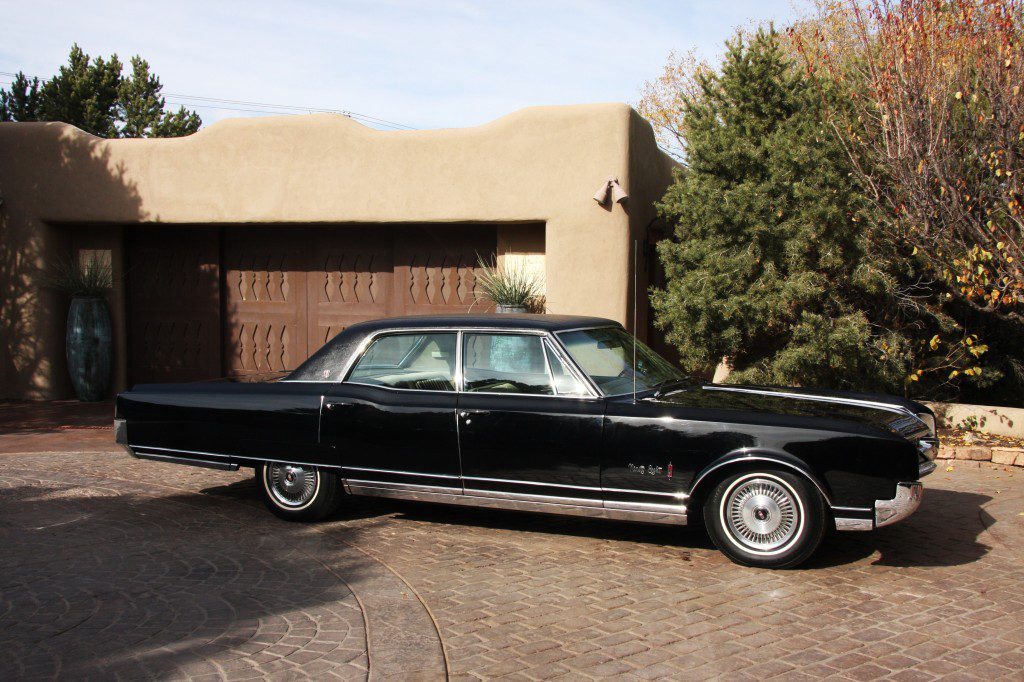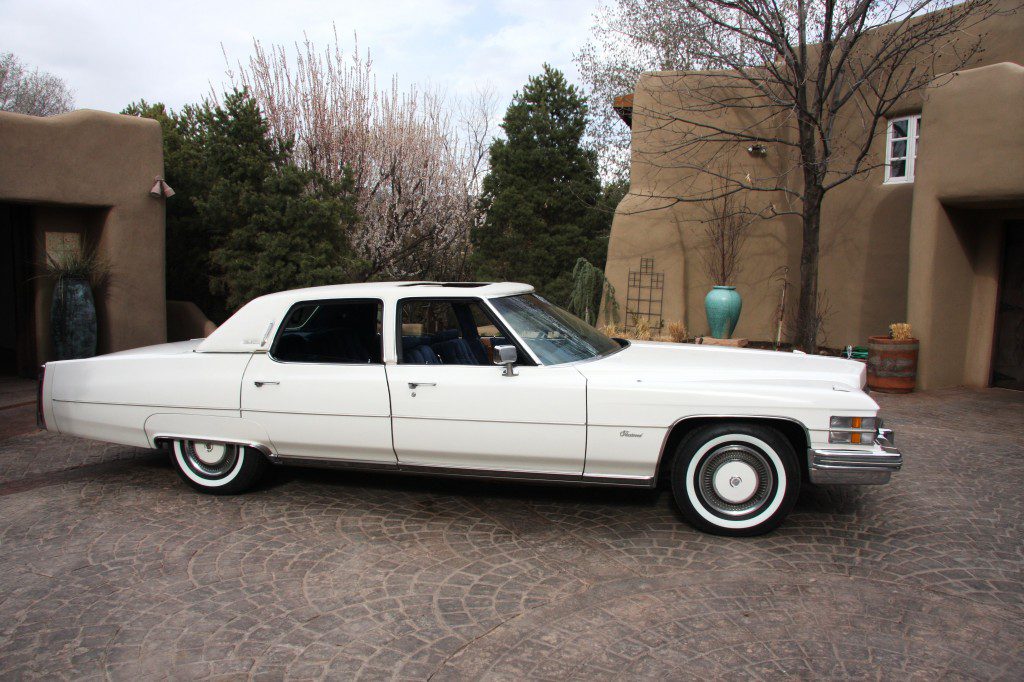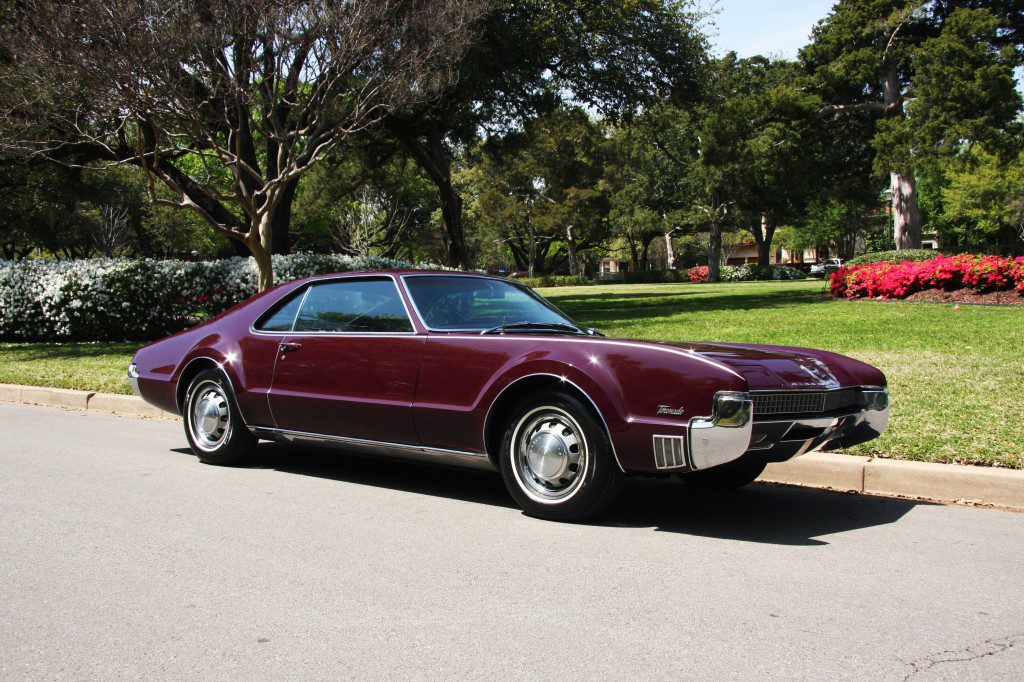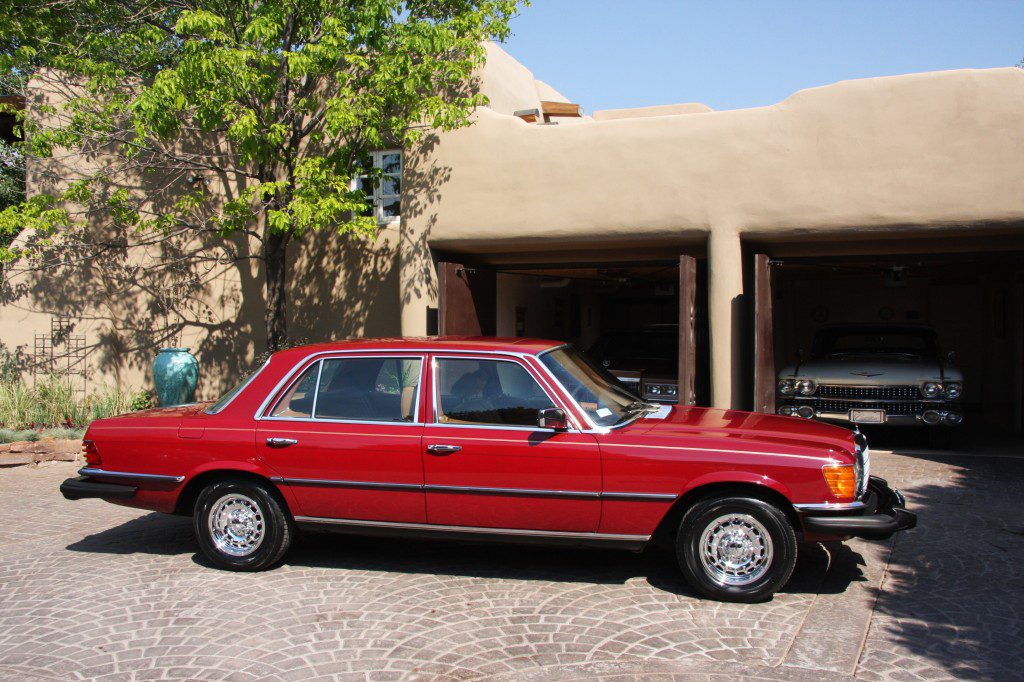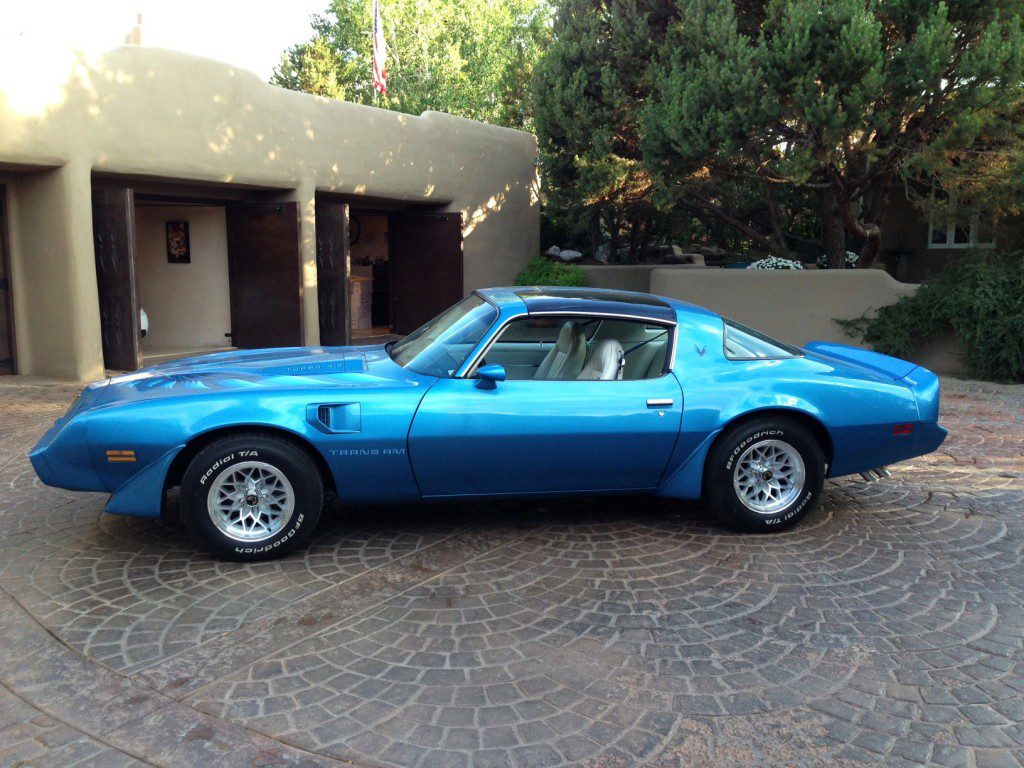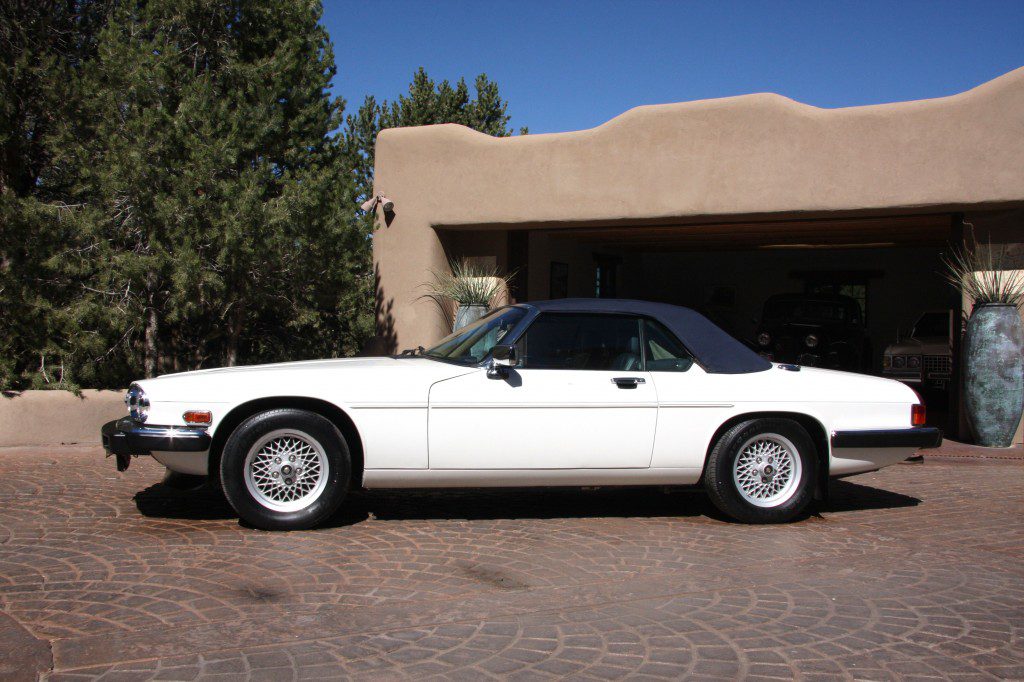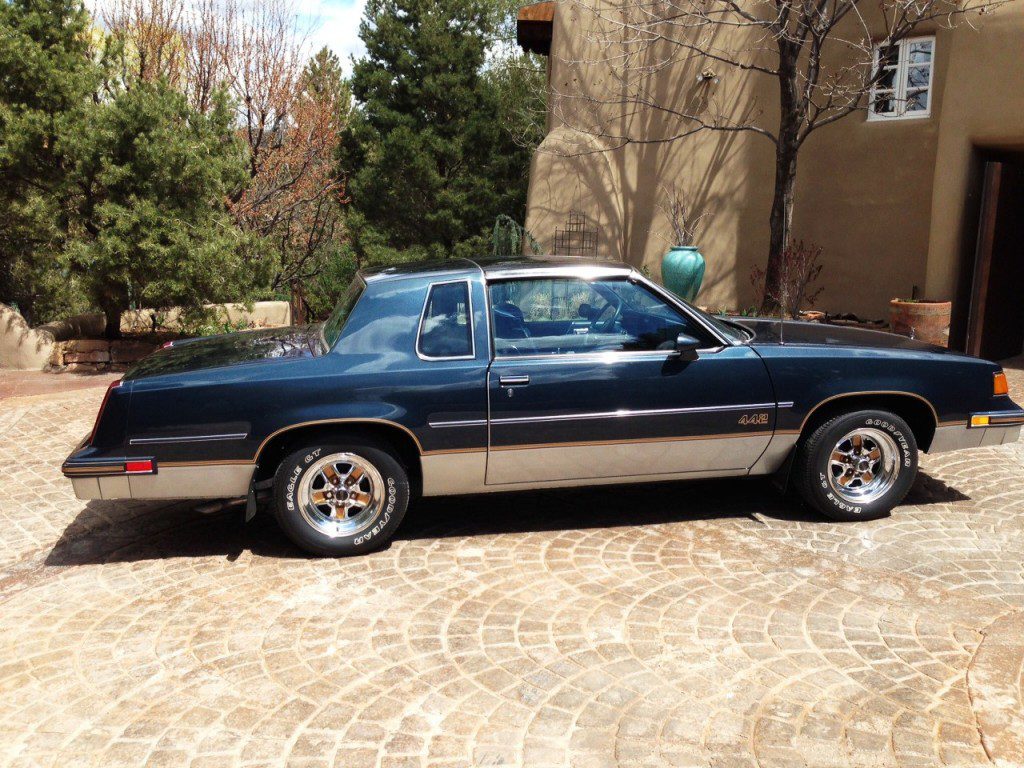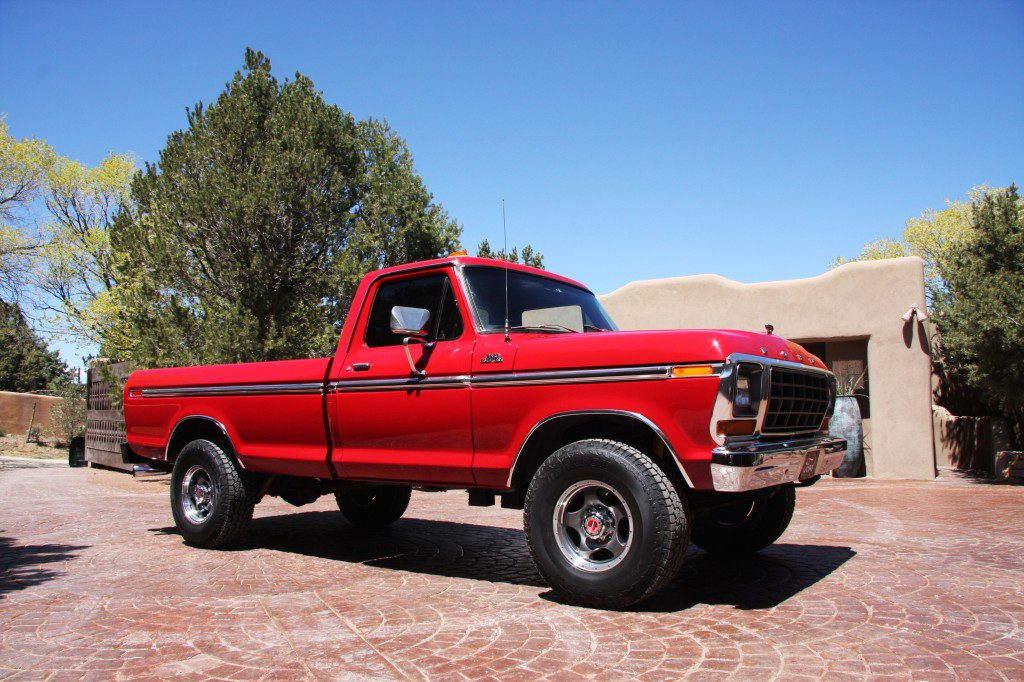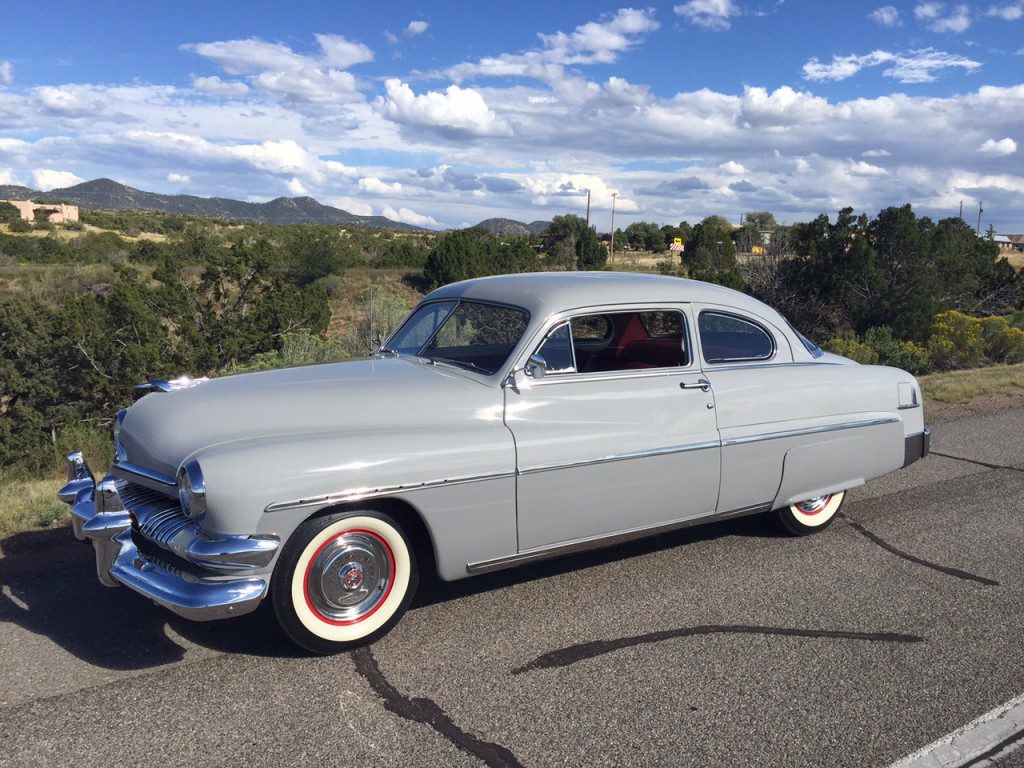 1981 Imperial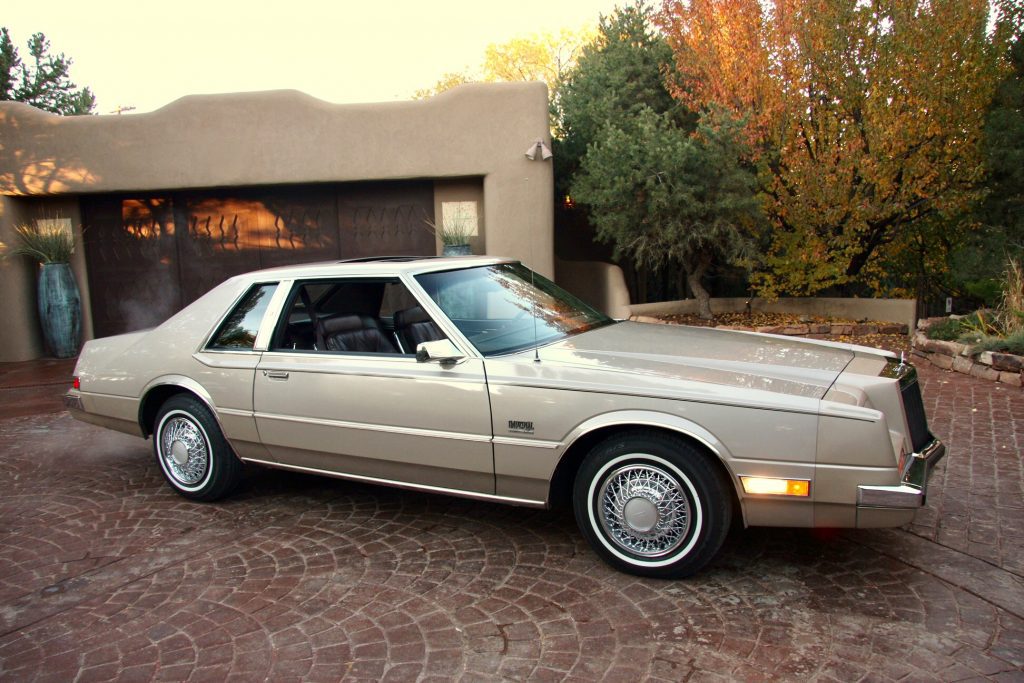 1981 Eldorado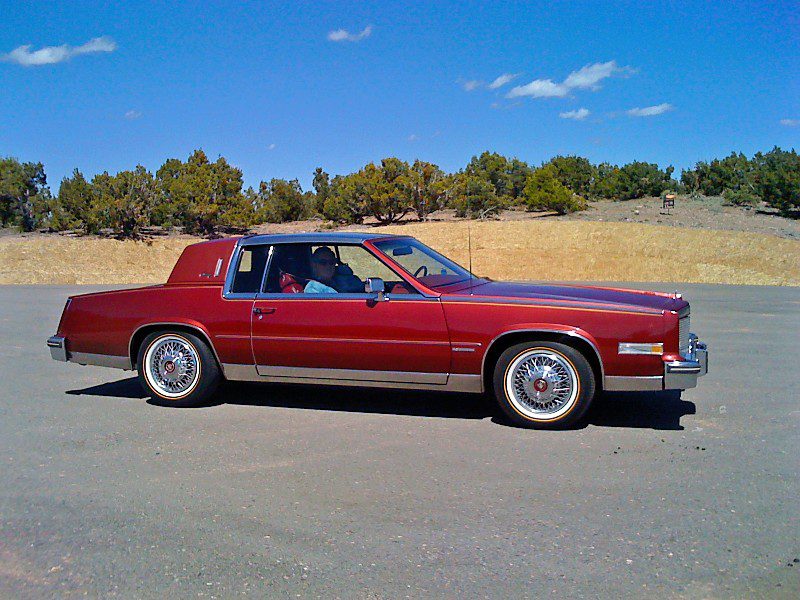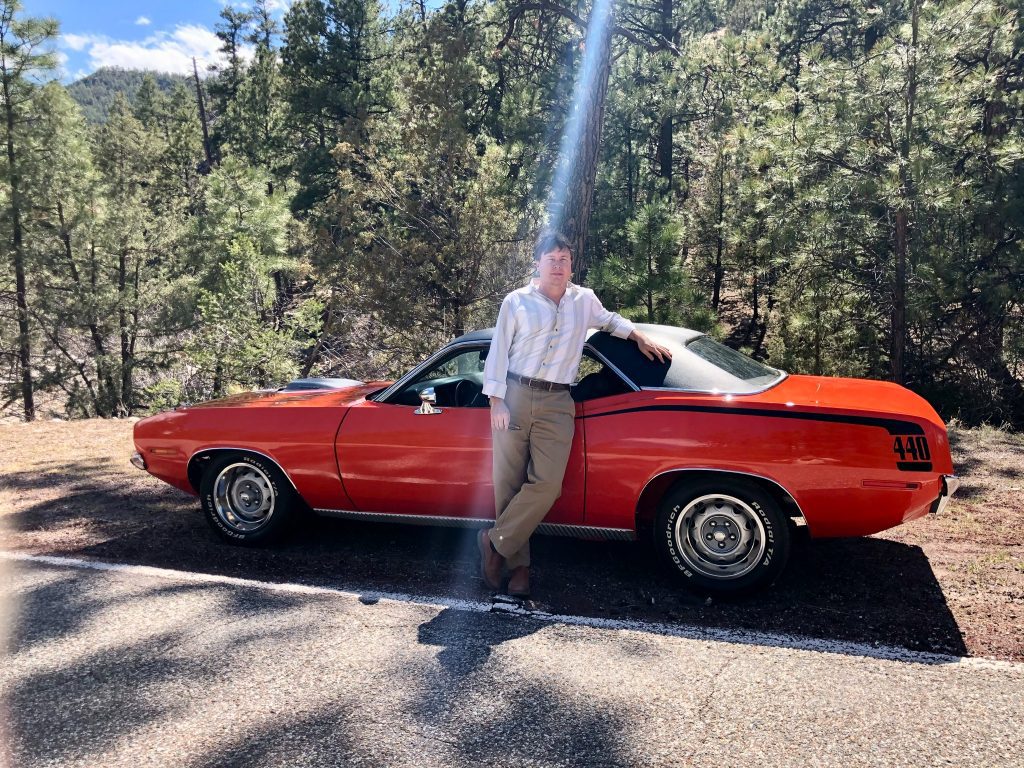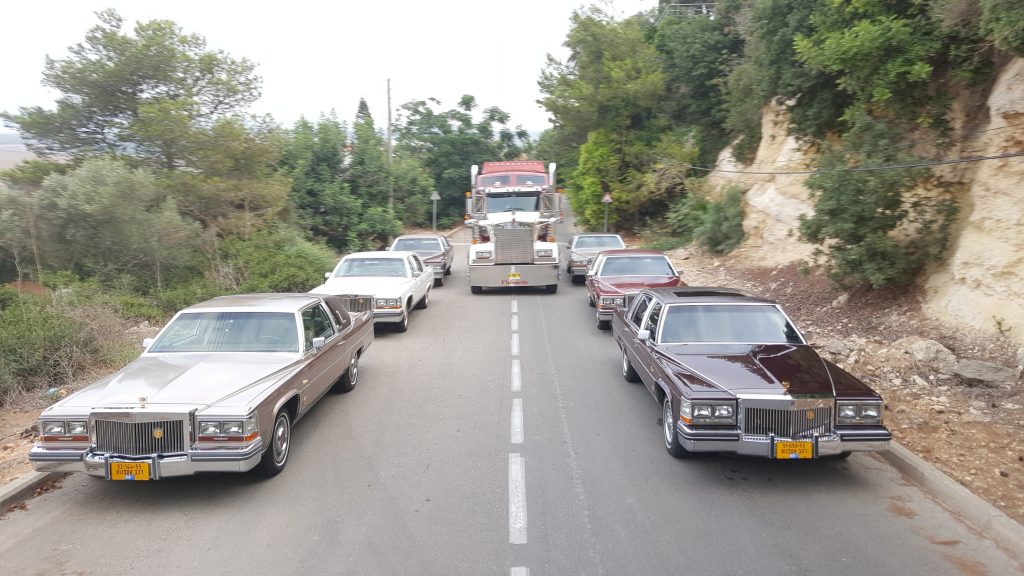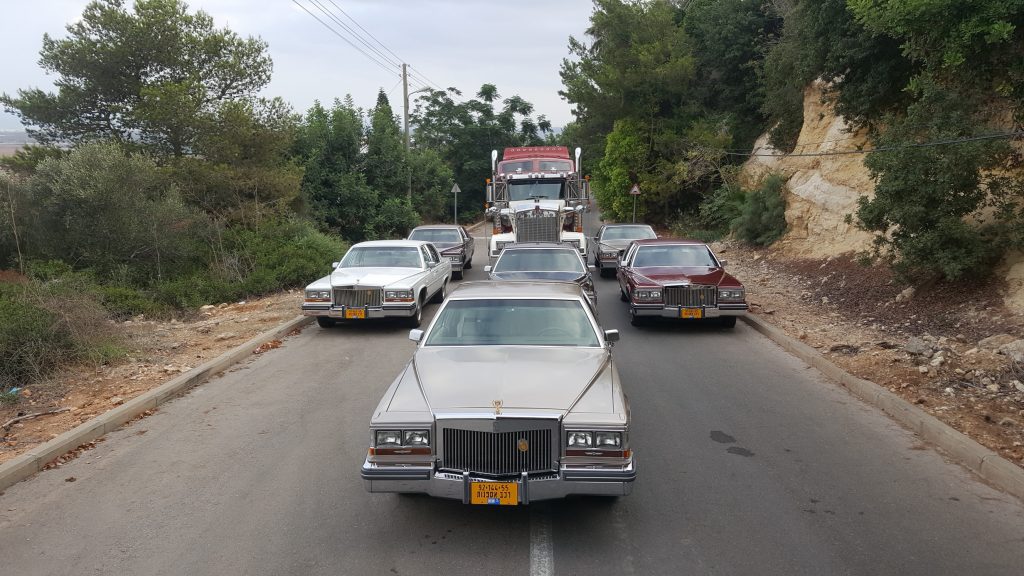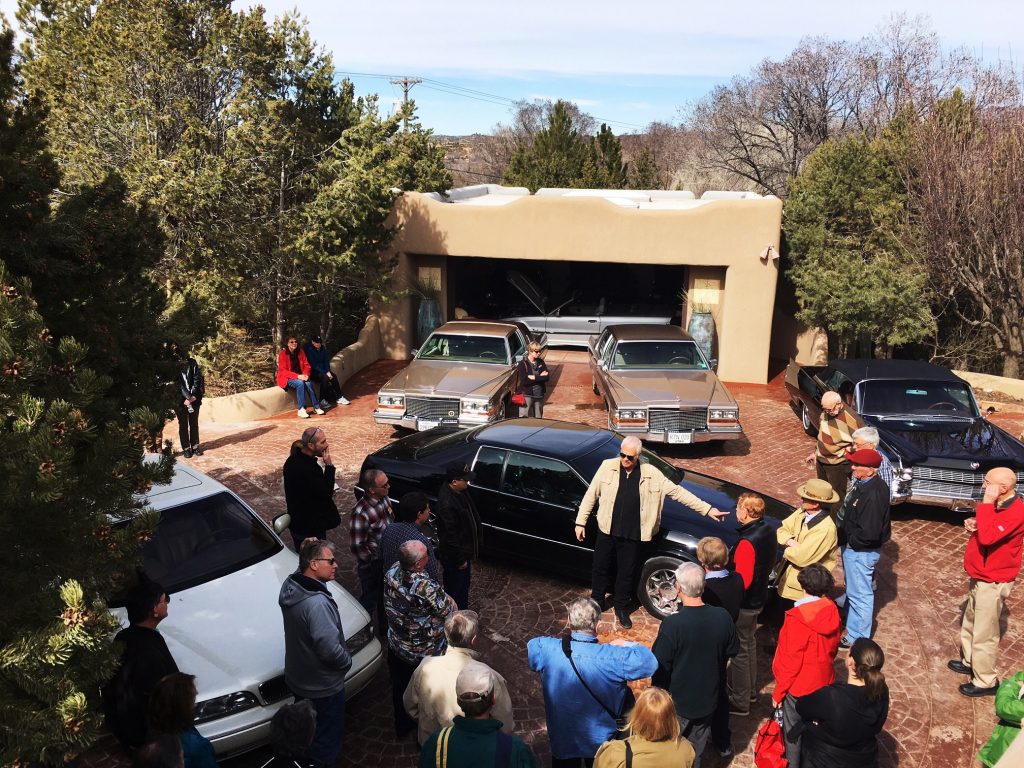 G
1980 Turbo Trans Am.
1989 Formula 350
1990 Mustang GT Convertible
1986 Porsche 944 turbo
1991 Corvette Convertible
1990 Lexus LS400
1996 Corvette LT4
1996 Suzuki Katana 600
1960 Cadillac Series 62 Convertible
1997 Cadillac STS
1991 Corvette ZR-1
1998 Trans Am
1999 Corvette
1983 Eldorado Biarritz
1993 M3 Coupe
1995 911 C2 Cabriolet
2000 Trans Am Ram Air
2000 Corvette Convertible
1987 Porsche 928S4
1979 Seville
2002 Audi TT Quattro Convertible
2002 SLK32 black renntech
1992 Lexus SC400 white
2004 Lincoln Navigator black
2005 Cadillac STS4 white
1982 Cadillac Fleetwood diesel white astro
1989 Ford F150 white/brown
1962 Corvette red 340 hp
1959 Eldorado Biarritz triple white
1979 Jeep Grand Wagooner white
1979 Seville Elegante astro
1980 Fleetwood black
1980 Fleetwood burgundy
1980 Fleetwood green
1981 Fleetwood white
1981 Fleetwood champagne sedan
1981 Fleetwood champagne coupe
1982 Fleetwood Sedan diesel
1983 Fleetwood black coupe
1984 Fleetwood sedan blue
1976 Eldorado cvt red
1976 Eldorado cvt Red f.i.
1976 Eldorado blue
1976 Fleetwood blue
1976 Fleetwood black
1974 Talisman white sunroof
1969 Fleetwood green
1964 Deville cvt white
1964 Eldorado black
1966 Eldorado black
1966 Eldorado green
1965 Eldorado gold
1951 Mercury coupe grey
1957 Eldorado cvt red
1958 Eldorado Brougham
1960 Eldorado Broghham
1955 Eldorado cvt
1959 Eldorado cvt
1981 Excalibur red
1989 F150 white/brown
1979 Eldorado black
1979 Eldorado blue
1980 Eldorado white Bia
1981 Eldorado red Bia
1984 Eldorado blue Bia
1985 Eldorado White Bia
1987 442
1988 Cutlass black
1986 Parisienne
2001 Deville
1997 STS
1988 928 s4
1996 M3 cvt
1981 Imperial
1979 F250
1989 XJS cvt
1980 turbo ta
1981 Trans Am
1979 Trans Am
1989 GTA black
1992 GTA cvt
1989 GTA red
1989 Formula 350 t tops
1991 Z28 1le red odo
1991 Mustang gt cvt green
1990 Mustang gt cvt grey
1990 Mustang gt cvt Black
1979 450 SEL red
1972 280 SEL 4.5 brown
1969 280 SE cab silver
1967 250 SE coupe suroof Euro
1966 Toronado
1967 Toronado
1970 Eldorado
1989 GTA grey
1984 Electra Estate Wagon Astro
1976 Buick Estate Wagon
1975 Colony Park wagon
1986 Fleetwood triple white
1985 Fleetwood Sedan red
1985 Seville green
1985 Seville Elegante
1984 Seville Elegante
1980 Seville Elegante
1981 Seville Elegante (restored) 2004 Grand National Class winner
1983 Eldorado red slick top
1997 850 TT Dinan
1995 Carrera cvt green
2015 Challenger Hellcat
2010 Ferrari California
1999 SL600 black
2001 SL600 black pano, 2 piece wheels
1973 XKE Coupe red V12
1939 Cadillac
1992 Bentley
2011 XJ
2001 XJ
1980 corvette L82
1981 corvette
1991 corvette cvt
1996 corvette lt4
1999 corvette
2000 corvette cvt
2002 SlK32 Renntech black
2005 CLK55 cvt
2007 CLK 63 cvt
2006 SL65 pewter Renntech
2006 M3 cvt white
1990 LSC red
1980 98 coupe beige
1990 Brougham gold
1991 Brougham gold
1990 Brougham dark red
1992 Brougham bright red
1990 Brougham white
1991 Brougham Odo
1985 silver spur black
1988 Corniche red
2006 Aston Martin Vantage pewter manual
2006 911 Cab Carrera S
2005 Range Rover
1996 Range Rover Sport Supercharged
2010 Range Rover Supercharged
1985 Eldorado cvt black
1993 Allante green
1996 Ranger red 4×4
1973 350SL silver
1991 Fleetwood Coupe
1992 LS400 mauve
1987 Brougham
1995 Q45a white
1996 Fleetwood Broguham
1998 ETC black
1980 Coupe DeVille maple red
1986 Seville Elegante
1988 IROC maroon 5.7 Liter
1979 Fleetwood 4k orig miles
1999 Trans Am ram air 6 spd blue
2004 LS430 blue
1998 Trans Am silver 6 spd
1985 Fleetwood gold
1977 Fleetwood fi blue
1978 Fleetwood yellow/yellow cloth
1980 Cadillac Limousine grey
1989 Chevrolet Caprice white
1995 Range Rover Classic gold
1999 Range Rover Callaway black
1995 STS black
1991 Deville Delegance gold
1996 Fleetwood white, 1k miles
1991 Fleetwood fwd white astro
1995 S600 Coupe
1966 Oldsmobile Ninety Eight white (learned to drive on)
1970 F100 390 XLT with tow package and ac
1973 f100 390 XLT with tow package and ac
1976 Seville Astro
1978 Bonneville Blue
1979 LeSabre black
1981 Cutlass blue
1981 Fleetwood maple red
1977 Corvette white
1983 Century 4.3 diesel
1981 Corvette silver
1983 Coupe DeVille yellow
1986 Sable black
1987 Park Avenue gray
1989 Caravan maroon
1990 Q45 pearl white
1992 Camry silver
1992 Seville black
1969 280SL silver
1994 LeSabre burgundy
1994 SL320 silver
1996 SL320 red
1996 Grand Cherokee white
1998 STS White
1998 STS Black
1998 F150 dark red
1999 ML320 white
2000 S430 black Euro delivery
2001 CL500 silver
2004 SL500 white/red custom ordered
1974 E Type Convertible bought at Christie's auction in Pebble Beach
2010 GLK350 white Euro delivery 4 matic
2012 C300 black sedan
2012 GLK350 black 4 matic
2014 C300 Coupe White 4 matic
2017 C300 Coupe 4 matic
2020 G550
2003 CLK320 coupe
1969 280SL beige
1964 230SL black
1966 250SL black
1955 Chevy truck red
1995 NSX green targa
2002 Explorer silver
2004 Phaeton black
1996 Corvette white
1979 Coupe DeVille Convertible red
1976 Lincoln dark blue
1961 190 SL red
2003 SL55 dark blue Renntech
1984 Fleetwood 1k miles champagne
1984 Fleetwood 5k Miles dark blue
1980 Fleetwood 8.1 Liter maroon
2000 S2000
1996 LT4 white
1959 190SL
1961 Ford Prefect
1970 'Cuda
2005 VW Phaeton
1979 Le Cabriolet